A disco/rock opera, the film is set in a futuristic 1994. It deals with themes of conformity versus rebellion, and makes use of Biblical allegory including the tale of Adam and Eve.
The film was negatively received by critics and audiences alike, and in some circles, has been considered to be one of the worst films ever made.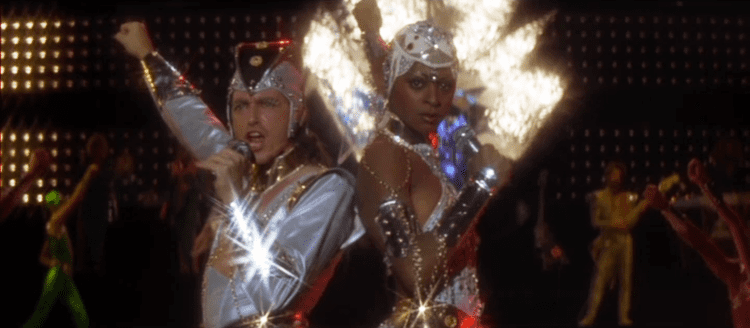 Alphie and Bibi, two youths from Moose Jaw, Saskatchewan in Canada, take part in the 1994 Worldvision Song Festival. Despite being the most talented performers, they are beaten by BIM (Boogalow International Music) and its leader, Mr. Boogalow, who use underhanded tactics to secure a victory. The duo are approached by Mr. Boogalow to sign to his music label, but they soon discover the darker side of the music industry. Bibi is caught up in the wild lifestyle BIM offers, while Alphie risks his life to free her from the company's evil clutches. He eventually convinces her to run away with him and the pair live as hippies for a year (and produce a child) before being tracked down by Mr. Boogalow who insists Bibi owes him ten million dollars. Alphie and Bibi are saved by the Rapture, and all good souls are taken away by Mr. Topps (aka God) who arrives on scene in a flying apparition of a Rolls Royce.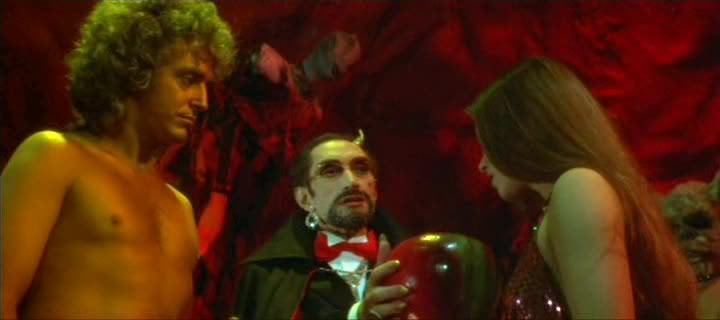 Catherine Mary Stewart as Bibi Phillips
Mary Hylan as Bibi's singing voice
George Gilmour as Alphie
Grace Kennedy as Pandi
Vladek Sheybal as Mr. Boogalow
Alan Love as Dandi
Joss Ackland as Hippie Leader/Mr. Topps
Ray Shell as Shake
Miriam Margolyes as Alphie's landlady
George S. Clinton as Joe Pittman
Finola Hughes made her film debut as a dancer.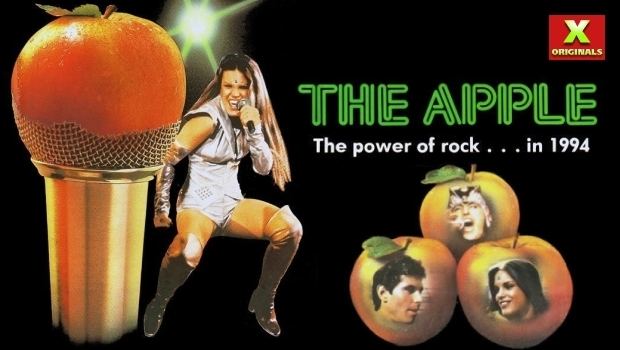 The film was originally conceived as a Hebrew stage musical by composers Coby and Iris Recht, but after meeting with movie mogul Menahem Golan, the Rechts agreed to prep the story for an English-language musical film.

Golan wrote the script, Coby composed the music, Iris wrote the lyrics and songwriter George S. Clinton was hired as an assistant to polish the lyrics, since the Rechts' English was minimal.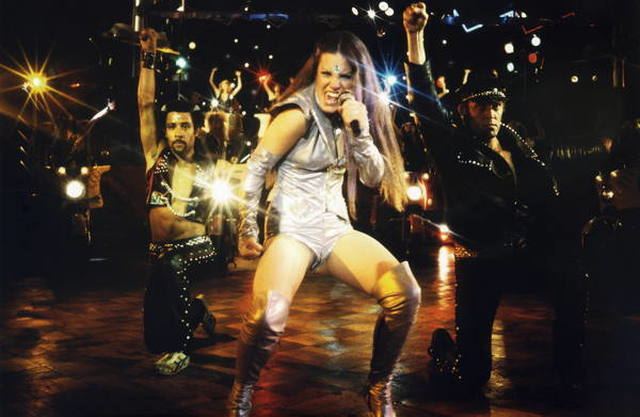 Cattle-call auditions for the film were held in London in 1979. Catherine Mary Stewart was on her way to dance class when she encountered a few classmates heading in the opposite direction to audition for the film, so she tagged along. "The director, Menahem Golan, was sitting by watching the proceedings and I noticed that he was doing that 'frame thing' with his hands and fingers and looking through towards ME," Stewart said.
Stewart planned to perform her own songs, but having no professional singing experience, the producers decided to switch her voice. "Even though the coach I was working with thought I would be able to do the work, the producers got cold feet and hired Mary [Hylan], a professional singer, before we recorded anything."
Principal photography took place from September to December 1979 in West Berlin.
"BIM" - Pandi, Dandi
"Universal Melody" - Bibi, Alphie
"Made for Me" - Dandi, Bibi, Chorus
"Showbizness" - Boogalow, Shake, Chorus
"The Apple" - Dandi, Chorus
"How to Be a Master" - Boogalow, Shake, Chorus
"Speed" - Bibi, Chorus
"Where Has Love Gone" - Alphie
"BIM" (Reprise) - Bibi, Chorus
"Cry for Me" - Bibi, Alphie
"Coming" - Pandi
"I Found Me" - Pandi, Bibi
"Child of Love" - Hippie Leader, Bibi, Alphie
"Universal Melody" (Reprise) - Cast
Soundtrack
A soundtrack album was released by Cannon Records in 1980. Versions of several songs on the album ("Coming", "Showbizness", "Master" and "Child of Love") differ substantially from those used in the film, and Joss Ackland's song "Creation" (a variation of "Universal Melody") didn't make the final cut.
The album has never officially been issued on CD. Yma Sumac is often wrongly accredited with the film, as she did not appear, nor was her music used.
"BIM" – Grace Kennedy & Allan Love
"Universal Melody" – Mary Hylan & George Gilmour
"Coming" – Grace Kennedy
"I Found Me" – Grace Kennedy
"The Apple" – Allan Love
"Cry for Me" – Mary Hylan & George Gilmour
"Speed" – Mary Hylan
"Creation" – Joss Ackland
"Where Has Love Gone?" – George Gilmour
"Showbizness" – Vladek Sheybal & Ray Shell
"How to Be a Master" – Vladek Sheybal, Grace Kennedy, Allan Love & Ray Shell
"Child of Love" – Joss Ackland, Mary Hylan & George Gilmour
In the few reviews that appeared in trade publications and major news outlets, The Apple was generally received poorly. They noted a lack of originality, a weak script, uninspired music and poor execution. Variety gave a negative review of the film, stating that "characters and story are flimsy and seem intended as mere pegs on which to hang the musical numbers" and that "choreography generates a lot of energy, but its frantic tempo doesn't always compensate for lack of imagination." The review also commented that "technically, the film is impressive; David Gurfinkel's camera work profusely using every trick in the business, every filter and lighting device, to hold attention up at all times." The Monthly Film Bulletin described The Apple as a "cut-price extravaganza plummets to a new low in opportunistic inanity" and that the "sole saving grace is an enthusiastically camp performance by Vladek Skeybal." The Ottawa Citizen described The Apple (along with Golan's earlier film The Magician of Lublin) as "remarkable feats of ineptitude". On review aggregator website Rotten Tomatoes, the film has a 14% score based on 7 reviews, with an average rating of 4.2/10.
From retrospective reviews, Eric Henderson of Slant magazine gave The Apple one star out of four and said "every song in the goddamned movie sucks" and added that the film's "relentless bad taste is sure to appeal to the same audience that won't even realize they're being slapped in the face". TV Guide stated "The Apple was clearly designed to duplicate the success of The Rocky Horror Picture Show (1975) and failed dismally, in large part because the music is so stupendously banal... The lesson: Making a cult hit is harder than it looks." Sean Burns in the Philadelphia Weekly gave the film a scathing review: "The Apple isn't just the worst disco musical ever made; it could very well be the worst movie ever made, period." Bill Gibron of DVD Verdict described The Apple as "a gamy glitterdome of outrageous kitsch passing itself off as a futuristic fable." Gibron strongly criticised the film's music, saying "Lines fail to rhyme, emotions are so spelled out that inbred invertebrates can figure out the meaning, and everything feels like it was produced by Georgio Moroder's [sic] insane brother...The Apple should be a celebration of all that is camp. Instead, it's just seriously disturbed."
In 2008, there was a mix-up booking the print for a screening at The Silent Movie Theatre in Los Angeles, California, so MGM sent over un-inspected reels marked "Screening Print." Presumably this was an original preview print, as it included additional scenes that were cut out of the widely released version (including the complete Coming and Child of Love musical sequences which had been truncated in the final print), a simpler entrance for Mr. Topps at the end (instead of exiting from a Rolls Royce, he merely transforms from the previously seen hippie leader), and the closing credits were presented in a different font and layout. This version was screened a few times at The Silent Movie Theatre, and it subsequently ran at Alamo Drafthouse Cinema in August 2008.
The Apple was released on a Region 1 DVD by MGM Home Video on August 24, 2004, and on blu-ray in 2017.
On April 17, 2013, the film was released as a video on demand from RiffTrax. This edition of the film features a satirical commentary done by the former stars of Mystery Science Theater 3000 - Michael J. Nelson, Kevin Murphy, and Bill Corbett.