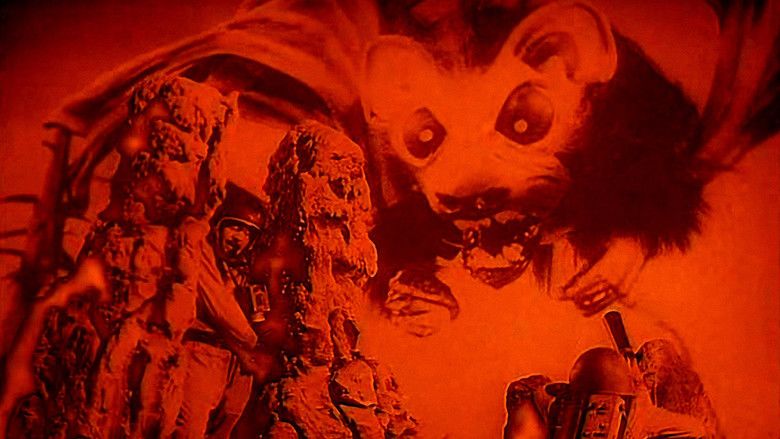 The rocketship MR-1 (for "Mars Rocket 1"), returns to Earth after the first manned flight to Mars. At first thought to have been lost in space, the rocket reappears but mission control cannot raise the crew by radio. The ground crew land the rocket successfully by remote control. Two survivors are found aboard: Dr. Iris Ryan (Naura Hayden) and Colonel Tom O'Bannion (Gerald Mohr), the latter's arm covered by a strange alien growth. The mission report is recounted by Dr. Ryan as she attempts to find a cure for Colonel O'Bannion's arm.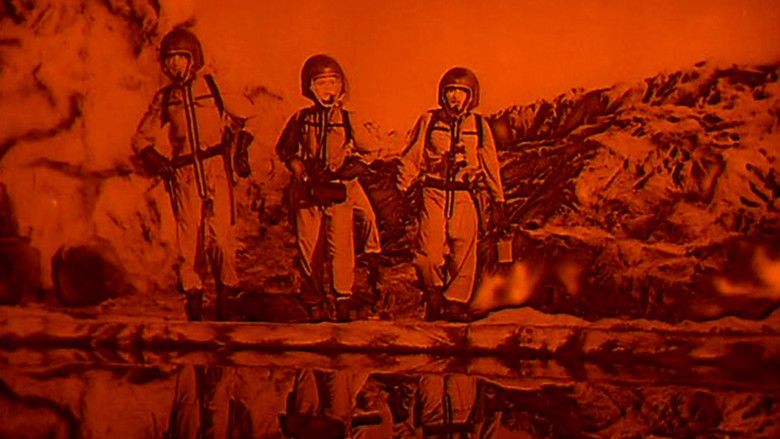 While exploring Mars, Ryan is attacked by a carnivorous plant, which is killed using a freeze ray (nicknamed "Cleo") fired by Chief Warrant Officer Sam Jacobs. They also discover an immense bat-rat-spider creature, after mistaking its legs for trees, and the monster is repelled, again by Jacobs. When they return to their ship, the crew find that their radio signals are being blocked and the MR-1 is grounded by a force field. O'Bannion leads the crew to a Martian lake with a city visible on the other side. They cross in an inflatable raft, only to be stopped by a giant amoeba-like creature with a single spinning eye. The creature kills Jacobs and infects O'Bannion's arm. The survivors escape to the MR-1 and commence liftoff. Professor Theodore Gettell, the ship's designer, dies of an apparent heart attack due to the stress of the lift-off from Mars. The survivors then return to Earth, where O'Bannion's infected arm is cured using electric shocks.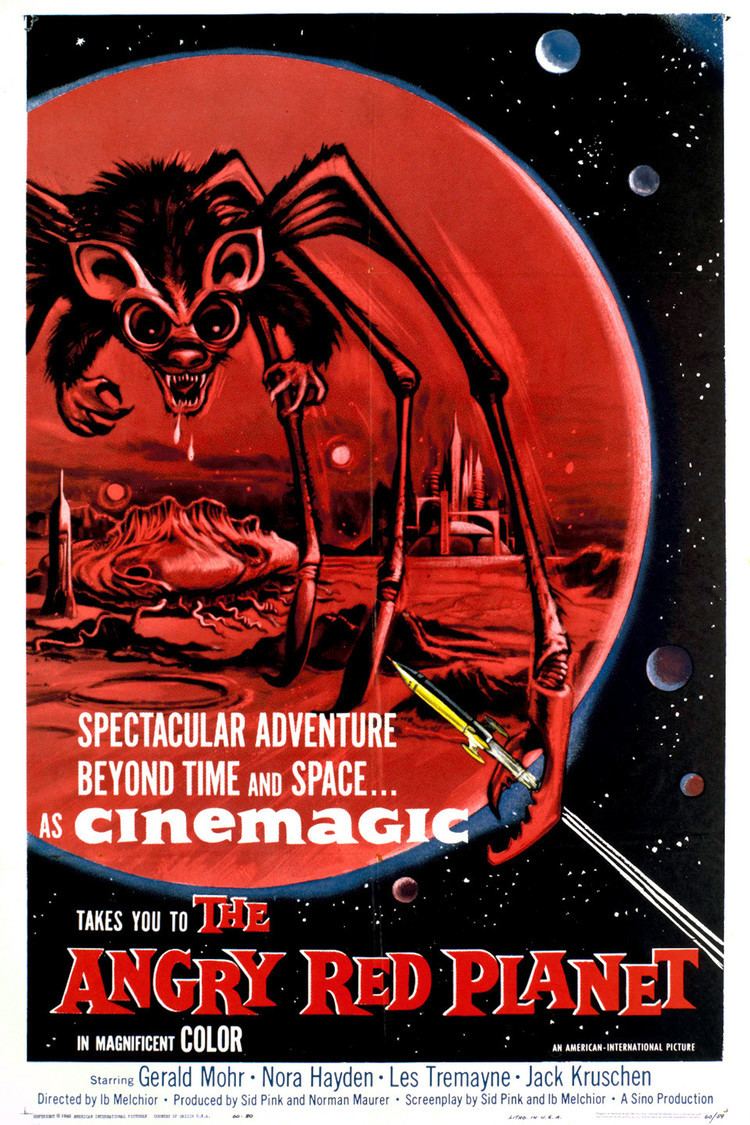 When the mission scientists attempt to examine the expedition's data recorders, all they find is a recorded message. An alien voice announces that the MR-1 crew were allowed to leave so they can deliver this message to Earth. The Martians have been watching human development throughout history, believe our technology has outpaced cultural advancement, and accuse mankind of invading their world. They warn humanity to never return to Mars or Earth will be destroyed in retaliation.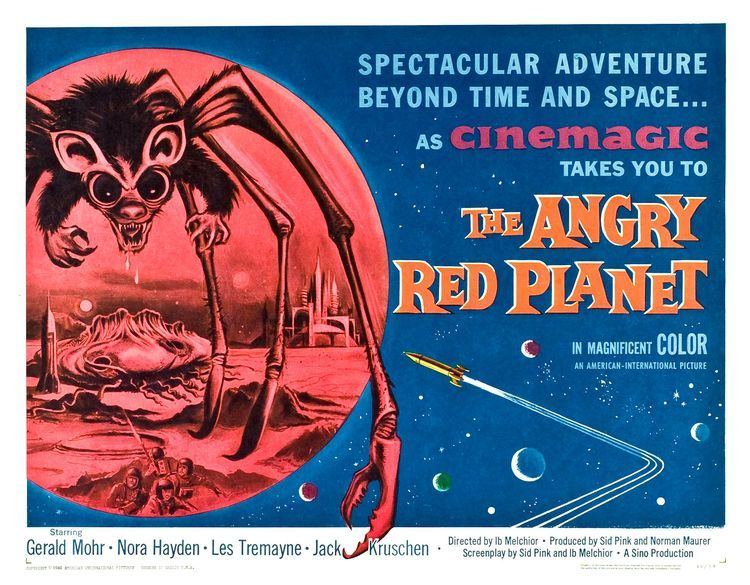 Gerald Mohr as Colonel Thomas O'Bannion
Naura Hayden as Dr. Iris "Irish" Ryan
Les Tremayne as Professor Theodore Gettell
Jack Kruschen as Chief Warrant Officer Sam Jacobs
Paul Hahn as Major General George Treegar
J. Edward McKinley as Professor Paul Weiner
Tom Daly as Dr. Frank Gordon
Don Lamond as TV Newscaster/Martian Voice
Edward Innes as Brigadier General Alan Prescott
Gordon Barnes as Major Lyman Ross
Jack Haddock a Lt. Colonel Davis
Brandy Bryan as Nurse Hayes
Joan Fitzpatrick as Nurse Dixon
Arline Hunter as Joan
Alean Hamilton as Joan's Friend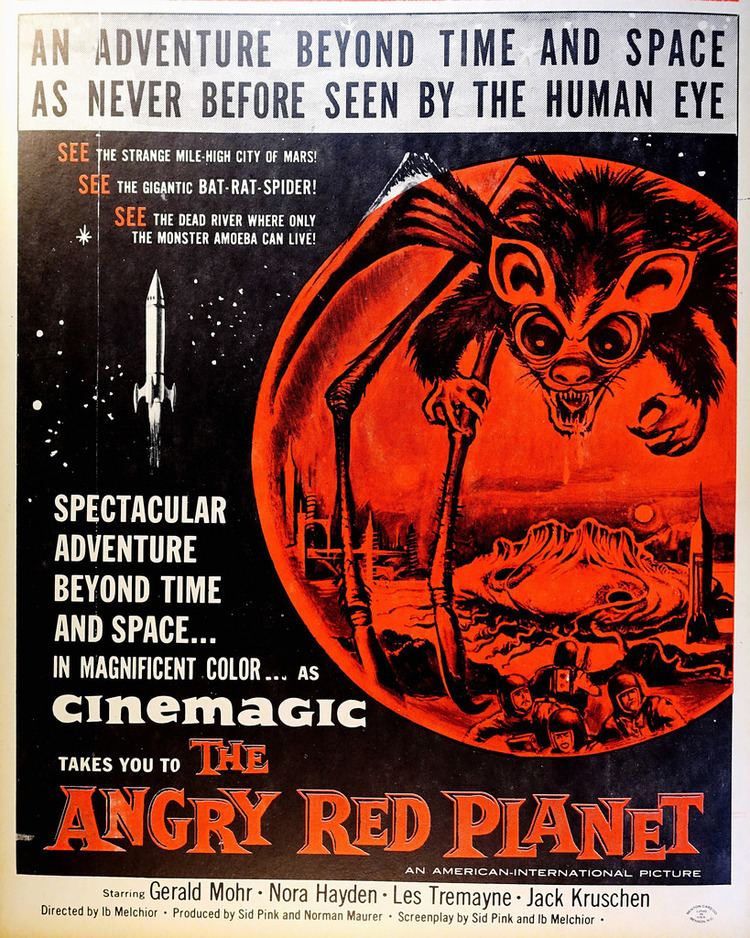 Screenwriter Sidney W. Pink originally wrote a treatment called The Planet Mars, which told the story of an Earth trip to the planet Mars. "It was written on my kitchen table," said Pink later. "My kids were my critics, they'd tell me what was good and what just fell flat!" Pink gave his treatment to Melchior, whom he'd met at a party; Melchior agreed to write the script if Pink allowed him to direct. While writing the script, Pink met Maurer, who was developing a new cinematic technique, CineMagic, which attempted to make drawings look like photographic images. However it soon became apparent the technique would not be able to deliver what had been promised. "The damn Cinemagic didn't work like it should," said Pink later. "It was supposed to be sort of a 3-D effect. What we came up with was great anyway!" Filming started on September 9, 1959, a month after Melchior completed his final draft.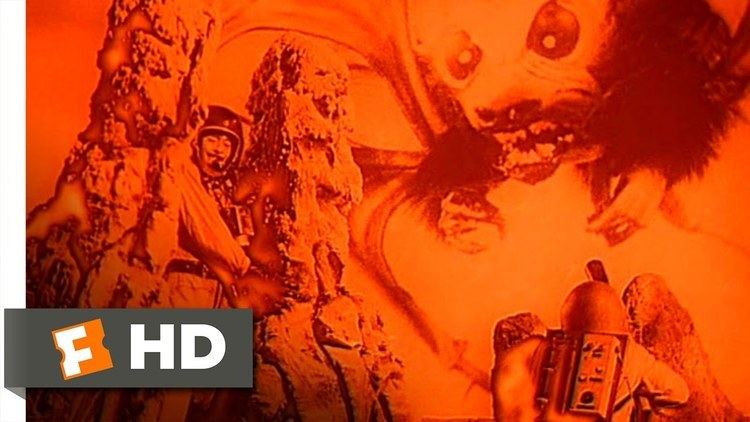 American International Pictures released the film as a double feature with Circus of Horrors. It was the first of several movies Melchior made for the studio.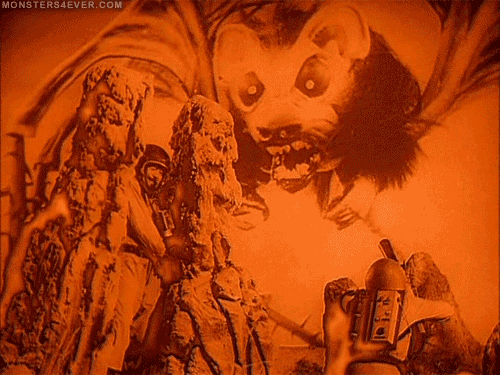 "Arkoff and I had a working relationship," said Pink. "Neither of us trusted the other… which worked out well because I wouldn't touch him with a ten foot pole. Jimmy Nicholson was the brains of that operation. With Arkoff, you never got a straight count."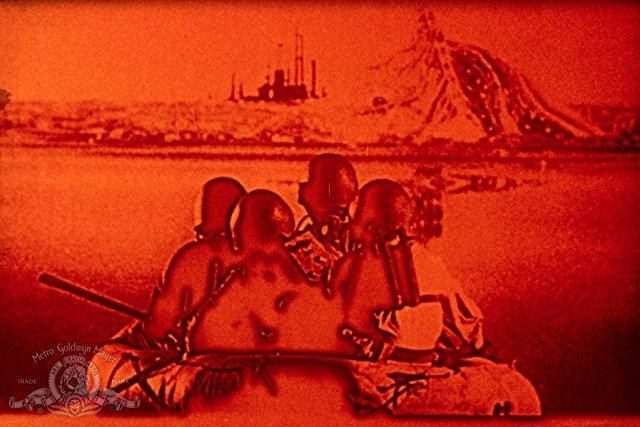 The film was popular at the box office and enjoyed a long life on television.
The film received mixed reviews upon its release. Eugene Archer from The New York Times gave the film a negative review, criticizing the design of the planet Mars, likening it to "a cardboard illustration from Flash Gordon".
Film critic Leonard Maltin gave the film a mixed review, awarding the film 2 out of 4 stars.
Glenn Erickson from DVD Talk gave the film a negative review, criticizing the film's flat direction, dull script and overuse of stock footage. Erickson did offer some praise to the film's use of a red tinge once the characters arrived on Mars, which he said gave the sequences "a credibly alien look".
Film critic Bruce Eder retrospectively praised the film, writing:
Danish-born director/screenwriter Ib Melchior brings a surprisingly light, deft touch to the proceedings, allowing the actors a chance to have fun with their roles -- especially Gerald Mohr, still looking and sounding a bit like Humphrey Bogart, as the stalwart mission commander, and Jack Kruschen as the good-humored technician in the crew -- without losing sight of the adventure and the story line, and meshing it all seamlessly with the special effects-driven sequences".
The Angry Red Planet was first released by MGM on Region 1 DVD in 2001. MGM later released the film on April 5, 2011 as part of a single-disc multi-feature Midnite Movies collection along with Morons from Outer Space, Alien from L.A. and The Man from Planet X. It was last released by Gaiam International as a single-disk four-movie Sci-Fi Classics collection titled (also including The Man from Planet X, Beyond the Time Barrier and The Time Travelers) on Sep 3, 2013.