Country

India




Director

George Varghese




Language

Malayalam







Release date

March 19, 2010 (2010-03-19)





Similar

Kudamattam, Pramani, Kinaram
Thanthonni malayalam movie music
Thanthonni (Malayalam: താന്തോന്നി) is a 2010 Malayalam-language film released on 19 March 2010. The film was directed by George Varghese, a former assistant to Joshy. Thanthonni stars Prithviraj and Sheela in the lead roles.
Contents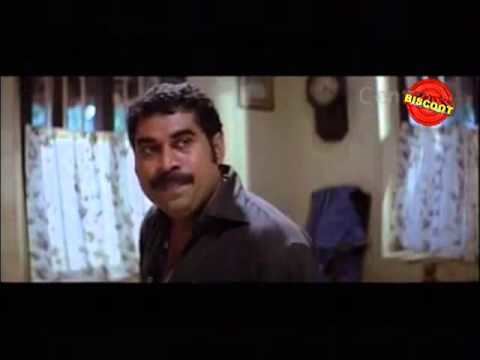 Thanthonni malayalam full movie 2010 full hd prithviraj sheela malayalam movies
Cast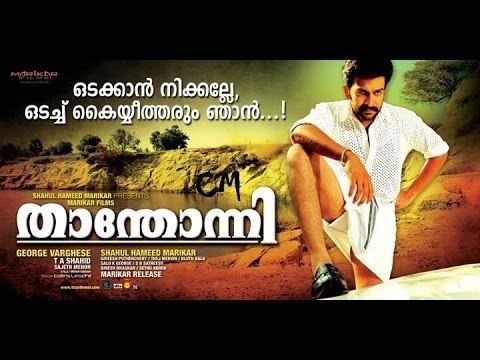 Captain Raju and Vijayaraghavan play the major old-age characters. In the film, Vijayaraghavan plays a double role as Kochousepp, the ancestor of the family, and one of his three sons. The female lead role is played by Sheela. Suraj Venjarammood plays Achu, Kochukunju's friend.
Plot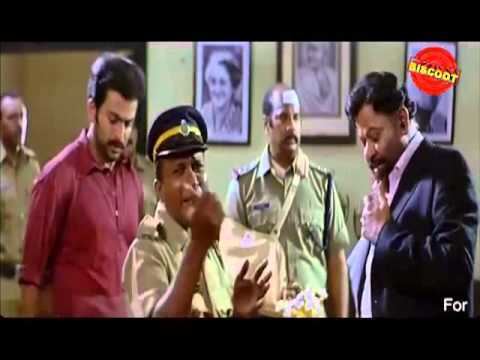 Kochukunju (Prithviraj) is the spoiled son of the Vadakkan Veettil family in Taliparamba, Kannur. He is the son of Kathreena (Ambika), who believes that his father David (Saikumar) has died (his life was actually spared by the killer sent by his brothers to kill him). Kochukunju is hated by everyone in his family, because they want to divide the Vadakkan Veetil property and engage in some business and he is a barrier for them.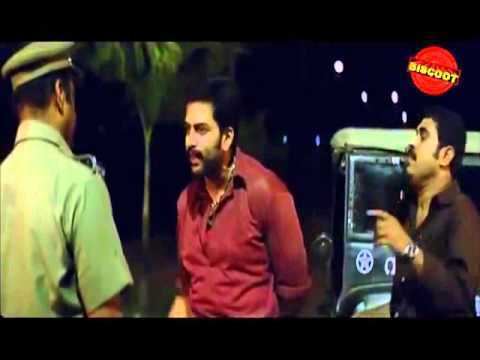 It is revealed that Kochukunju knows the whereabouts of both his dad and Neelan, the killer who spared his dad. His dad promises him to return one day.
All of his cousins hate him, except the one who comes to know about his honesty. The brother engages in a brawl in a hotel killing his opponent. He realises that it is Kochukunju's hotel and he is not what he seems to be. Kochukunju is about to take the blame for his brother as he did in childhood, but is stopped by his friend the Manager (Sudheesh), who takes the blame instead. Kochukunju fights for the manager in court. His brother comes home and confesses to his mother that he is not what he seems to be, and the tears she has shed for many years have not gone to waste as he turns out to be good. He also confesses to the theft he did years back.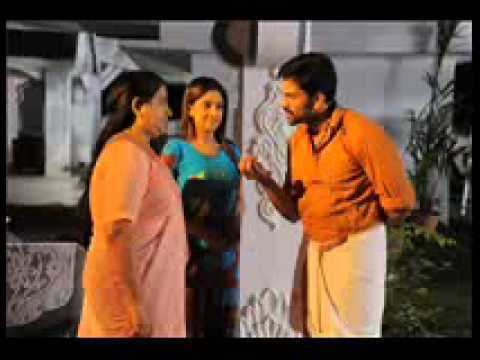 His mother and uncle (Vijayraghavan) trick him into going to a rehabilitation center, where he makes the owner and doctor drink. He says he doesn't need rehabilitation and will stop if his mother tells him so.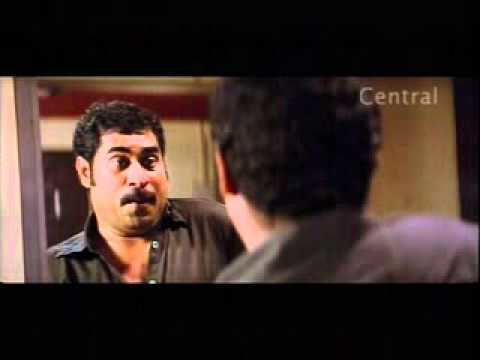 In the jail, the Manager is beaten up by three rogues, leading to his hospitalization. He stops Kochukunju from retaliating.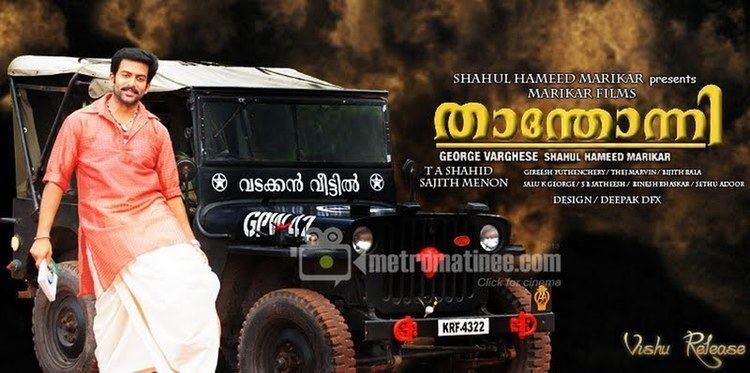 Helen, his fiancee and cousin urges him to tell all, where the flashback of the three rogues is revealed. Bhai is a do-gooder for the people of Dubai, while his three sons are the rogues. Kochukunju once saves him in an accident and becomes his right hand. Bhai trusts him more than his sons, and he puts his wealth in Kochukunju's name, helped by his lawyer. The sons kill the father and put the blame on Kochukunju, who is spared after proving his innocence. The sons get jailed. Kochukunju is waiting for the day they come out and he can hand them their property. But they come out and kill the lawyer, and both Nandu and Kochukunju decide to kill them. He kills them and returns to Kerala.
His brothers try to kill him by sending out a rogue, who is defeated, and the truth is brought out. They did it for property. He tells them to take whatever they want, and that he does not need a penny, except for his mother and Helen.
The day arrives when the property is divided, and a stranger buys their whole property. The person is a benaami and the real owner is a big person, who then comes out, i.e., David and his wife are shocked. He introduces himself, and everyone is shocked. He tells them he did not come for their money or wealth, although the only one with the right to it is Kochukunju. He reveals that Kochukunju is the real owner who bought all the property and is not the loser that they think he is. He had acted in front of them for this long, but became a successful businessman.
He also says that Kathreena's brothers sent out a man to kill him. She and her brothers ask for forgiveness.
He comes to their room where his photo is displayed with a lit candle. Kochukunju is happy as his father is back now and, with his mother's permission, blows out the candle. His mother gives him a light slap for hiding the truth for so long and the family—Kochukunju, his parents and Helen—is united.
Cast
Prithviraj as Vadakkanveetil Kochukunju
Sheela as Helen varghese
Suraj Venjaramood as Achu
Ambika as Kathreena
Suresh Krishna as Nelson
Vijayaraghavan as Kochousepp/his son
Saikumar as David
Jagathy Sreekumar as Dr.Thomas Vaidyan
Baburaj as Ummachan
Adithya Menon
Kanya Bharathi
Jolly Isho
Lakshmipriya
Source:
Soundtrack
The music was composed by Thej Mervin and lyrics was written by Gireesh Puthenchery and TA Shahid.
Production
Shooting for the film started on 6 November 2009. The main locations were Kochi, Ottapalam, Pollachi and Dubai. The film wrapped up shooting by mid-January, 2010 and started post production.
Release
The film was released on 19 March 2010.
References
Thanthonni Wikipedia
(Text) CC BY-SA