Covid-19
Thacholi Ambu is a 1978 Malayalam-language film starring Prem Nazir, Sivaji Ganesan, Ravikumar and Jayan. Directed and produced by Navodaya Appachan, it was the first cinemascope film in Malayalam. Prem Nazir played the title role in the film.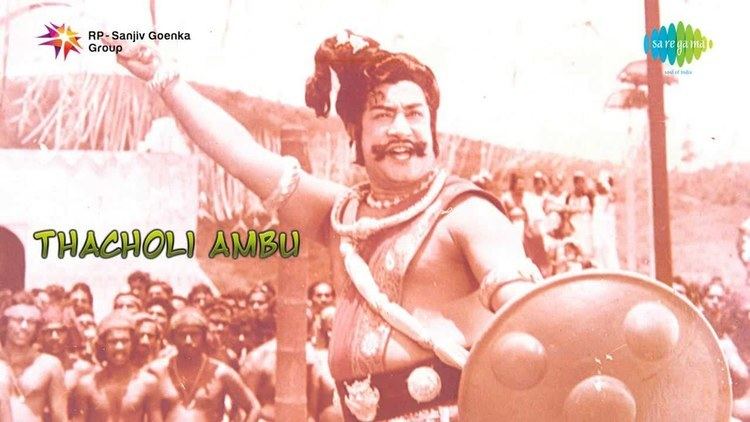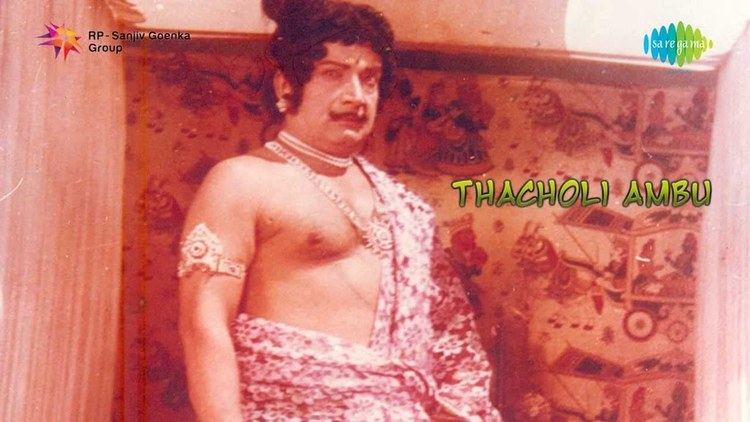 Prem Nazir as Thacholi Ambu,Othenan's Nephew
Sivaji Ganesan as Thacholi Othenakkurup
Jayan as Bappu and Kutty(Bappu's Son)
K. P. Ummer as Kathiroor Gurukkal
Balan K. Nair as Mayin Kuttiyil,Bappu's Father
N. Govindan Kutty as Parunthunkalkotta Panicker,Othenan's Brother-in-law
M. N. Nambiar as Ittiri,Parunthunkalkotta Panicker's Son
G. K. Pillai as Payyampalli Chanthu,Othenan's Friend
Ravikumar as Bapputty,Bappu's another Son
K. R. Vijaya as Kunjitheyi,Othenan's Wife
Unnimary as Kanni,Othenan's Daughter
Ushakumari as
Meenakumari as Ambu's mother and Othenan's Sister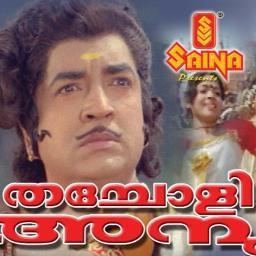 Thacholi Ambu is the first Malayalam film in CinemaScope. Sivaji Ganesan ventured to enact the film's action scenes without the use of a stunt double. During the filming of one such scene, he fell from a height of six feet. A shield fell on his hand and injured him severely, resulting in him being hospitalised for many days.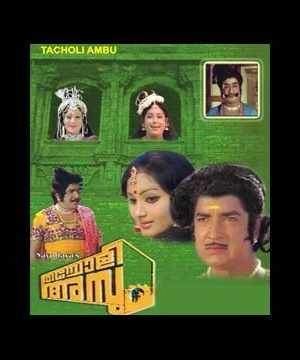 The music was composed by K. Raghavan and lyrics was written by Yusufali Kechery.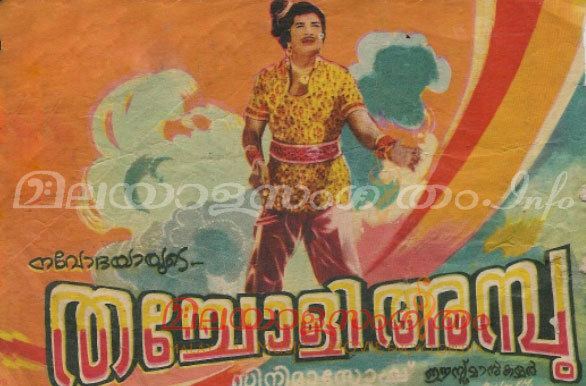 The film became commercial success.
Thacholi Ambu Wikipedia
(Text) CC BY-SA
Thacholi Ambu IMDb