Name

Tetsuya Mizuguchi




Role

Video Game Designer








Nominations

BAFTA Games Award for Innovation




Video games

Rez, Lumines, Ninety‑Nine Nights, Sega Rally Championship, Lumines II




Similar People

Kenji Tamai, Rachel Rhodes, Masahiro Sakurai, Nami Miyahara, Koji Igarashi




Organizations founded

Q Entertainment



Tetsuya mizuguchi s new puzzle game 18 trailer
Tetsuya Mizuguchi (水口 哲也, Mizuguchi Tetsuya, born May 22, 1965) is a Japanese video game designer, producer, and businessman. Along with ex-Sega developers he is the one of the co-founders of the video game development firm Q Entertainment. He formerly worked for Sega as a producer in their Sega AM3 'arcade machines' team, developing games like Sega Rally and Sega Touring Car Championship, before moving on to become the head of Sega's United Game Artists division, the team responsible for the Rez and Space Channel 5. Mizuguchi is known for creating video games that incorporate an emphasis on interactive sound design, evidenced by Rez, Lumines, and Child of Eden.
Contents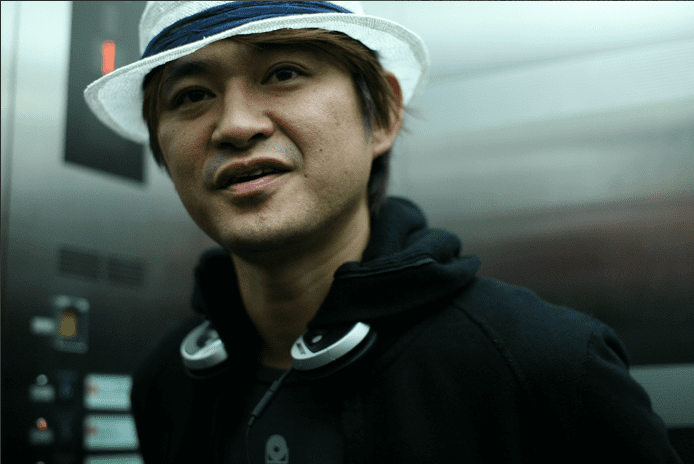 He left Q Entertainment in 2013. He is currently the CEO of Enhance Games, a company he founded in 2014.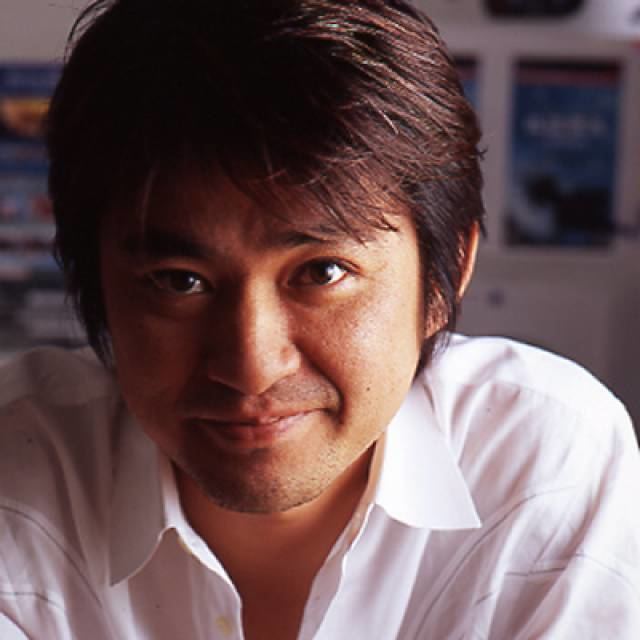 Tedxtokyo tetsuya mizuguchi positive power of games english
Career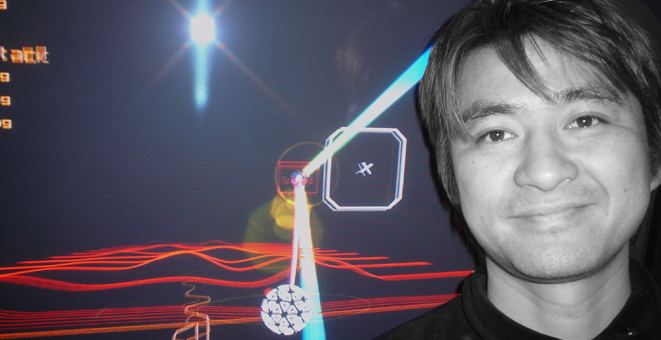 He also claims he had no aspirations to become a game designer until he interviewed at SEGA in 1990. Before entering the game industry, Mizuguchi majored in media aesthetics at Nihon University's Faculty of Arts.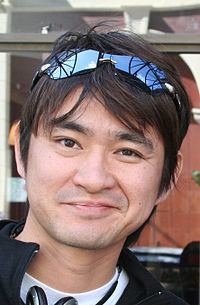 Mizuguchi worked for Japanese game publisher, Sega, from 1990 to 2003 and began his career – not on a game – but by first designing an interactive 'ride' titled Megalopolice, combining then-embryonic 3D polygonal graphics and CGI (Computer-generated imagery) with the physical experience of Sega's hydraulic 'AS-1' motion simulator. With his team having gained enough experience with 3D graphics technology, he then went on to develop the acclaimed racing simulator, Sega Rally, which was influential in the racing space, inspiring future racing game franchises like Colin McRae Rally (another rally simulator) and the rally segments of the Gran Turismo (series). He continued in the racing genre with Sega Rally Championship 2 and Sega Touring Car Championship, before moving onto early rhythm-based music games like Space Channel 5 (and Space Channel 5: Part 2), and Rez. Space Channel 5 and Rez (especially Rez) are referenced in modern gaming media as essential and influential to the development of the modern wave of music-rhythm games, with Harmonix Music Systems co-founder, Alex Rigopulos citing Mizuguchi as an influence in Harmonix's history. Mizuguchi's final position at Sega was Chief Creative Officer of Sega's United Game Artists game division.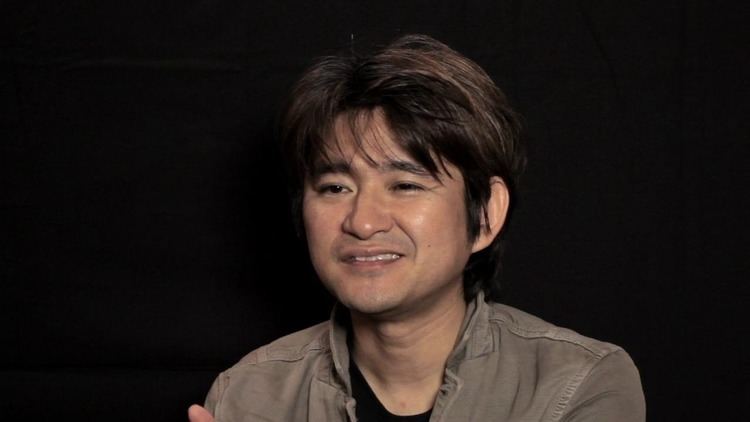 On September 2003, Sega performed an internal restructuring of its staff. Among these changes was the dissolution of United Game Artists and the transfer of its members into Sonic Team. The following month, Mizuguchi announced that he would leave Sega on October 10, 2003. He cited the changes in the corporate culture after the Sega-Sammy merger, and viewed that as an obstacle to what he wanted to do. He announced that he would work independently in the video game industry through an – at the time – unnamed company.
Q Entertainment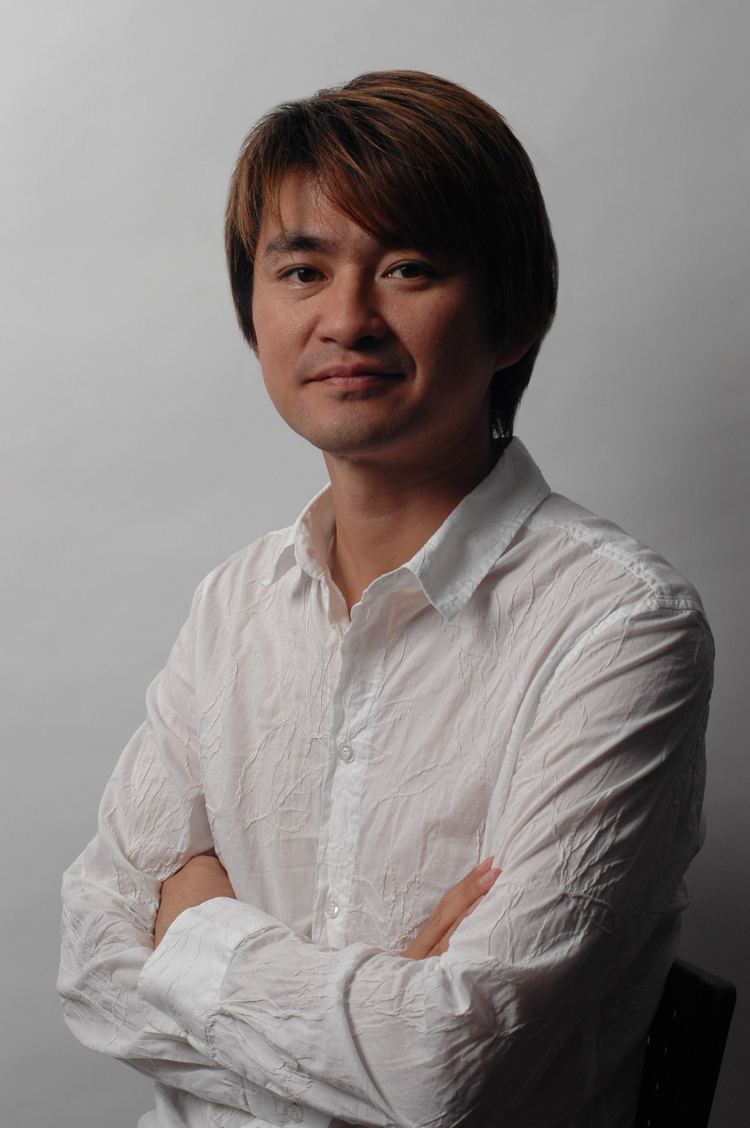 That company would be Meguro-based Q Entertainment (which he co-founded with a core team of ex-Sega veterans) which initially produced two puzzle games for portable, handheld gaming systems: Lumines for the PlayStation Portable and Meteos for the Nintendo DS. Both games have been released in Japan, North America and Europe. With Q Entertainment, he later produced Lumines Live! which was released for the Xbox 360 through Microsoft's Xbox Live Arcade service on October 18, 2006. On November 7, 2006 he also produced Lumines II for PSP, the sequel to the popular original (this time supplementing the original score with a heavy integration of music videos), and a shooter/puzzle hybrid game called Every Extend Extra (a heavily modified 'synesthesia' update to an existing PC freeware title, Every Extend, by indie developer "Omega"), which was released on August 7, 2006.
Later, to coincide with a Microsoft event at Tokyo Game Show in 2005, Mizuguchi announced that Q Entertainment was working on an action game called Ninety-Nine Nights. A departure from his focus on musical games, Ninety-Nine Nights was Mizuguchi's attempt through an action game to tell the story of a massive, international conflict as viewed through the eyes of various factions. To facilitate the completion of Ninety-Nine Nights, he traveled regularly between Japan and South Korea to work with Ninety-Nine Nights external developer, Phantagram.
Mizuguchi also oversaw the development of Gunpey (for PlayStation Portable and Nintendo DS), an update on the puzzle franchise originally created by Game Boy creator Gunpei Yokoi's development team, Koto Laboratory. The PSP version was rendered in a very Rez style, with vector graphics visuals and an electronic music soundtrack, while the DS version was aimed at a younger audience, featuring a more cartoon-like approach. Additionally, around the same time, a new version of Every Extend Extra was produced by Q Entertainment for Xbox Live called Every Extend Extra Extreme, which was released on October 17, 2007.
At the 2010 Electronic Entertainment Expo in Los Angeles, took the stage at the start of game publisher Ubisoft's annual media event to reveal, to the surprise of the assembled media, the spiritual successor to his game Rez, called Child of Eden. The game was released in July 2011, one of the marquee games for Xbox 360's Kinect motion control system. In late September 2011, Child of Eden was released for PlayStation 3, adding high-definition in-game cinemas, and support for motion control via PlayStation Move, as well as Stereoscopic 3D viewing.
His company's latest game is Lumines Electronic Symphony, which launched on February 22, 2012, and currently holds an aggregate score of 83 out of 100 with at least 45 out of 50 reviews registering as 'positive.' The game is considered a reboot of the Lumines series, and the true sequel to the original PSP game. Mizuguchi put an all-new team in charge of the project, with the task of revitalizing the series, and completing the game in time for the PlayStation Vita's North American and European launch.
Besides designing video games, Mizuguchi has expressed interest in directing music videos. One of the music videos included in Lumines II for the song Heavenly Star by Genki Rockets was directed by Mizuguchi, who also co-wrote the lyrics of the song. He is known for collaborating with various DJs and music producers for the soundtracks of his games, including Ken Ishii, Tsuyoshi Suzuki, and Mondo Grosso. On July 7, 2007, the character Lumi from Genki Rockets (also the principal character from Child of Eden) opened the Live Earth concert in Tokyo in a holographic performance, and introduced a holographic video projection of Al Gore.
On September 20, 2012, a news article reported that "Tetsuya Mizuguchi has stepped away from games production for the time being, taking on a more delegatory role within Q Entertainment."
Mizuguchi speaks English, and conducts the majority of his interviews with Western media exclusively in English.
He is a specially appointed professor teaching at Keio Media Design university.
In 2014, he left Q Entertainment, and founded Enhance Games, where he is the CEO. He is the only employee of the company.
Genki Rockets
In 2006, Mizuguchi pursued his love of technology and electronic music, founding the band Genki Rockets with a consistent group of collaborators, including songwriter and producer Kenji Tamai, as well as singers Rachel Rhodes and Nami Miyahara. Mizuguchi would write all of the album's lyrics and contribute melodic ideas to Tami, who would them work on the tracks in the studio. Described as a 'hybrid unit' by Mizuguchi, the vocals of the two singers were digitally combined to sound like one singer, while Rhodes represented the visual identity of the 'band.' Not unlike the band Gorillaz, Rhodes' alter-ego, 'Lumi,' was conceived as a 'virtual idol,' except in this instance, unlike Hatsune Miku, Lumi is based on a real human girl. Genki Rockets has thus far produced two albums, Genki Rockets I: Heavenly Star and Genki Rockets II: No Border Between Us, consisting primarily of electronic pop music, sung mostly in English, with occasional Japanese phrases.
Producer
Megalopolice - Tokyo City Battle (1994; Arcade)
Sega Rally Championship (1995; Arcade, Sega Saturn, PC) AM5
Manx TT Superbike (1995; Arcade)
Sega Rally 2 (1998; Arcade, Dreamcast, PC) AM5
Space Channel 5 (1999; Dreamcast, PS2) UGA
Rez (2001; Dreamcast, PS2) UGA
Space Channel 5: Part 2 (2002; Dreamcast, PS2) UGA
Lumines (2004; PSP, PS2, PC) Q Entertainment
Lumines Live! (2006; Xbox 360) Q Entertainment
Lumines II (2006; PSP) Q Entertainment
Ninety-Nine Nights (2006; Xbox 360) Q Entertainment, Phantagram
Director
Child of Eden (2011; Xbox 360, PS3) Q Entertainment, Ubisoft
Executive Producer
Meteos (2005; Nintendo DS) Q Entertainment
Every Extend Extra (2006; PSP) Q Entertainment
Gunpey (2006; Nintendo DS, PSP) Q Entertainment
Every Extend Extra Extreme (2007; Xbox 360) Q Entertainment
References
Tetsuya Mizuguchi Wikipedia
(Text) CC BY-SA