Years active

1974–present







Born

January 29, 1954 (age 69) (

1954-01-29

)

Lincoln, Illinois, U.S.

Spouse

Kathryn Erbe (m. 1993–2006), Elizabeth Perkins (m. 1984–1988)

Children

Maeve Elsbeth Erbe Kinney, Carson Lincoln Kinney

Books

SharePoint 98 Success Secrets - 98 Most Asked Questions On SharePoint - What You Need To Know

Parents

Elizabeth L. Kinney, Kenneth C. Kinney

Movies and TV shows

Oz, The Mentalist, Save the Last Dance, Fly Away Home, I Smile Back




Similar People

Kathryn Erbe, Elizabeth Perkins, Gary Sinise, Julio Macat, Sean Patrick Thomas
Theater talk danny devito mark ruffalo terry kinney arthur miller s the price
Terry Kinney (born January 29, 1954) is an American actor and theatre director, and is a founding member of the Steppenwolf Theatre Company, with Gary Sinise and Jeff Perry. Kinney is best known for his role as Emerald City creator Tim McManus on HBO's prison drama Oz.
Contents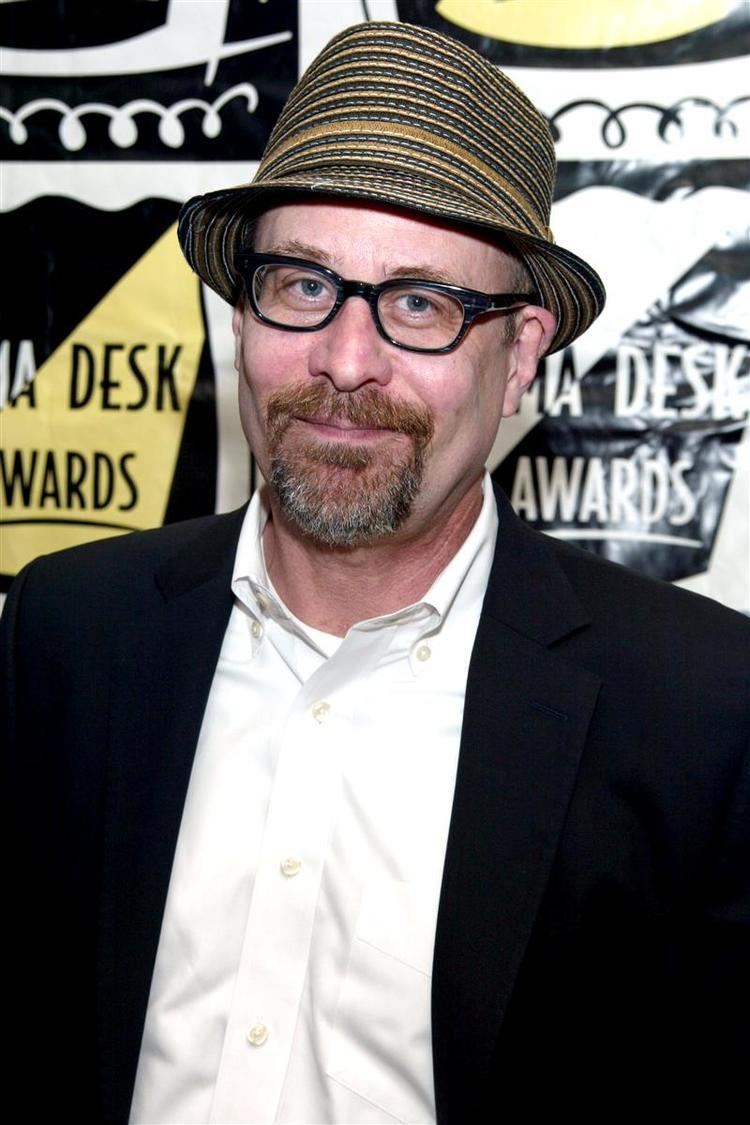 2wenty tv terry kinney promo
Early life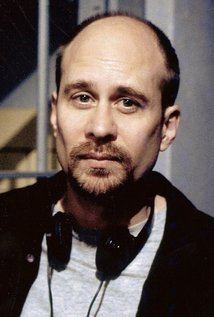 Kinney was born in Lincoln, Illinois, the son of Elizabeth L. (née Eimer), a telephone operator, and Kenneth C. Kinney, a tractor company supervisor.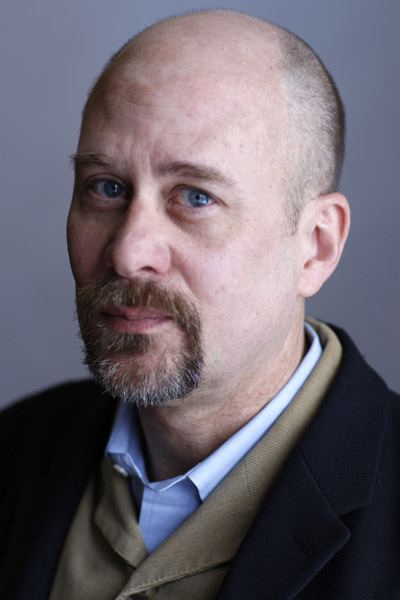 He attended Illinois State University, in Normal, Illinois, where he became friends with Jeff Perry, who took him to see a performance of Grease featuring Gary Sinise, bringing the three Steppenwolf Theatre Company co-founders together for the first time.
Theatre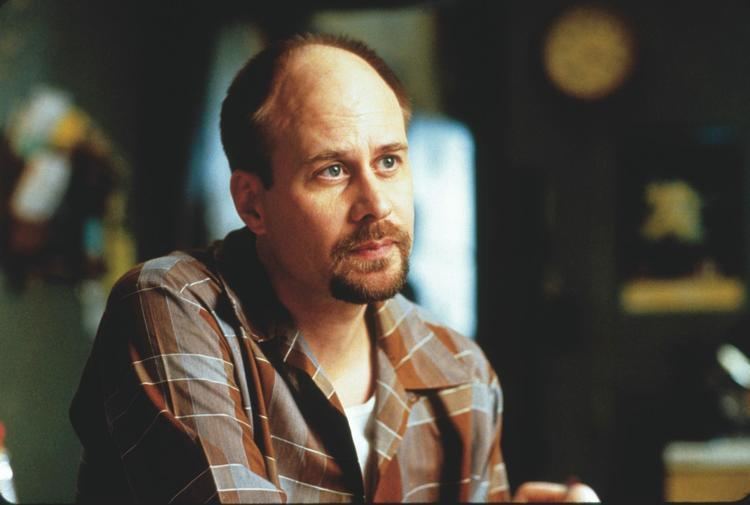 Kinney has been involved in theatre since 1974, when he, Gary Sinise and Jeff Perry founded the Steppenwolf Theatre Company. In describing the company's radical usage of cinematic techniques such as accelerated time, substantial soundtracks and the rough equivalent of dissolves and bleeds, Kinney had said: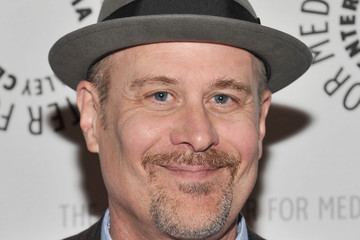 We've always been more influenced by cinematic techniques than stage techniques because stage techniques have been around long enough to become really boring and cliché. Our earliest influences were the films of Cassavetes, not any plays we'd seen. We always tend to score our pieces and we always tend to manipulate the audience to look where we want them to look and the way to do that is to get very tight on certain situations.
He has directed several plays (see below) and performed in several. In 1985 he performed in the Drama Desk Award winning play Balm in Gilead by Lanford Wilson. In 1996 Kinney played Tilden in the Sam Shepard play Buried Child directed by Gary Sinise in New York City. During a performance of Buried Child Kinney had a "terrible, horrible, screaming panic attack" and stayed offstage for several years, only returning in 2002 in a performance with Kurt Elling called Petty Delusions and Grand Obsessions. He directed Richard Greenberg's play Well Appointed Room in 2006 and Neil Labute's reasons to be pretty in 2009. In 2010 he directed another Lanford Wilson play, Fifth of July for Bay Street Theatre (July) and for the Williamstown Theatre Festival (August).
In October–November 2012 Kinney directs Checkers a new play by Douglas McGrath at the Vineyard Theatre, New York City. He's slated to direct Lyle Kessler's new play Collision in January 2013 at Rattlestick Playwrights Theater.
Film and television
Besides his theatrical work, Kinney has done much acting, mainly for television, starting in 1985 with an appearance in Miami Vice. In 1987, he starred as Pastor Tom Bird in the CBS miniseries Murder Ordained opposite JoBeth Williams. He is perhaps best known for his portrayal of the idealistic unit manager Tim McManus on HBO's prison drama Oz.
In 1995, Kinney co-starred with Tommy Lee Jones in an adaptation of an Elmer Kelton western novel titled The Good Old Boys. Tommy Lee Jones directed this made-for-TV movie which also co-starred Sissy Spacek, Matthew Damon, Sam Shepard, Wilford Brimley and retired Texas Ranger H. Joaquin Jackson.
Kinney also directed two episodes of Oz, "Cruel and Unusual Punishments" in 1999 and "Wheel of Fortune" in 2002. Explaining the experience, he said, "it was great training for shooting on a limited budget, on a time crunch."
His film work includes a role in the 1988 film Miles from Home, which featured many cast members of Steppenwolf and was directed by Sinise. In 1995, he played mayoral candidate Todd Carter in Carl Franklin's film Devil in a Blue Dress. In 1996, Kinney played a comedic role as Uncle David in the coming-of-age drama, Fly Away Home. 1999 saw the release of the indie film, The Young Girl and the Monsoon, about Hank, a 39-year-old photo-journalist dealing with a demanding job and a growing daughter, and Kinney played the lead. In 2001, he played the estranged father of the protagonist, Sara Johnson (Julia Stiles), in the film Save the Last Dance.
In 2006 Kinney directed a short film (18 minutes) called Kubuku Rides (This Is It), which portrays the effects of drug addiction of a mother as seen by her young son. The film is based on the short story by Larry Brown. It is the first film produced by Steppenwolf Films. In 2008, he directed Diminished Capacity, a feature film with a big Steppenwolf presence, based on the Sherwood Kiraly novel of that name.
For television, in 2008, Kinney was Deputy Attorney General Zach Williams in Canterbury's Law, a short-lived Fox series. In 2009, he played Sergeant Harvey Brown in the ABC series, The Unusuals, and in the same year he had a recurring role as Special Agent Sam Bosco on the hit CBS series, The Mentalist.
2010 saw a pilot for a CBS drama called The Line, starring Dylan Walsh as ATF Agent Donovan with Kinney as a complex criminal, Alex Gunderson, that Donovan is hunting. The series was to be based on a novel by Robert Gregory Browne called "Kiss Her Goodbye". (Browne said that the show was tentatively called "ATF".) In 2011 Kinney had a recurring role in the North American adaptation of Being Human as Heggemann, an 1,100-year-old Dutch vampire. In April 2012 he starred in the CBS police procedural drama NYC 22 as Field Training Officer Daniel "Yoda" Dean. However, after four episodes NYC 22 was axed. Kinney also guest starred as Salvatore Amato, a member of a Chicago crime family, in the new Fox drama The Mob Doctor premiering in September 2012.
Kinney was cast as series regular on ABC drama series Black Box opposite Kelly Reilly and Vanessa Redgrave, set to air on ABC in 2014.
Personal life
From 1984 to 1988, Kinney was married to Elizabeth Perkins. From 1993 to 2005, he was married to his Oz co-star Kathryn Erbe, with whom he has a daughter, Maeve (b. 1995), and a son, Carson (b. 2003).
Filmography
Actor
2016
Billions (TV Series)
as
Hall
- Admirals Fund (2023) - Hall
- Winston Dick Energy (2023) - Hall
- Johnny Favorite (2022) - Hall
- No Direction Home (2021) - Hall
- Victory Smoke (2021) - Hall
- The Nordic Model (2020) - Hall
- Contract (2020) - Hall
- Beg, Bribe, Bully (2020) - Hall
- Lamster (2019) - Hall
- Infinite Game (2019) - Hall
- Maximum Recreational Depth (2019) - Hall
- Overton Window (2019) - Hall
- Chickentown (2019) - Hall
- Chucky Rhoades's Greatest Game (2019) - Hall
- Elmsley Count (2018) - Hall
- Icebreaker (2018) - Hall
- All the Wilburys (2018) - Hall
- Not You, Mr. Dake. (2018) - Hall
- Golden Frog Time (2017) - Hall
- With or Without You (2017) - Hall
- Sic Transit Imperium (2017) - Hall
- Victory Lap (2017) - Hall
- Indian Four (2017) - Hall
- The Oath (2017) - Hall
- Optimal Play (2017) - Hall
- Risk Management (2017) - Hall
- The Conversation (2016) - Hall
- Where the F*ck Is Donnie? (2016) - Hall
- Boasts and Rails (2016) - Hall
- The Deal (2016) - Hall
- The Good Life (2016) - Hall
- Short Squeeze (2016) - Hall
- Naming Rights (2016) - Hall
- Pilot (2016) - Hall
2023
Justified: City Primeval (TV Series)
as
Toma Costia
- The Question (2023) - Toma Costia
- The Smoking Gun (2023) - Toma Costia
- Kokomo (2023) - Toma Costia
2022
The Watcher (TV Series)
as
Jasper Winslow
- Haunting (2022) - Jasper Winslow
- The Gloaming (2022) - Jasper Winslow
- Occam's Razor (2022) - Jasper Winslow
- Götterdämmerung (2022) - Jasper Winslow
- Someone to Watch Over Me (2022) - Jasper Winslow
- Blood Sacrifice (2022) - Jasper Winslow
- Welcome, Friends (2022) - Jasper Winslow
2022
The Bride in the Box
as
Jay
2022
Inventing Anna (TV Mini Series)
as
Barry
- Dangerously Close (2022) - Barry
- Too Rich for Her Blood (2022) - Barry
- Cash on Delivery (2022) - Barry
- Friends in Low Places (2022) - Barry (credit only)
- Check Out Time (2022) - Barry
- A Wolf in Chic Clothing (2022) - Barry
- Two Birds, One Throne (2022) - Barry
- The Devil Wore Anna (2022) - Barry
- Life of a VIP (2022) - Barry
2021
The Little Things
as
LASD Captain Carl Farris
2019
Extremely Wicked, Shockingly Evil and Vile
as
Detective Mike Fisher
2018
Electric Dreams (TV Series)
as
Mr. Dick
- The Father Thing (2018) - Mr. Dick
2016
Good Behavior (TV Series)
as
Christian / Christian Woodhill
- Letty Raines, in the Mansion, with the Gun (2017) - Christian
- And I Am a Violent Criminal (2017) - Christian
- Stay Beautiful (2017) - Christian (credit only)
- Don't Thank God, Thank Me (2017) - Christian
- It's No Fun If It's Easy (2017) - Christian
- You Could Discover Me (2017) - Christian (credit only)
- I Think It's a Sign (2017) - Christian
- Because I'm Mrs. Claus (2017) - Christian
- I Want You to Leave a Person Alive for Once (2017) - Christian (credit only)
- The Heart Attack Is the Best Way (2017) - Christian
- All the Things (2017) - Christian
- For You I'd Go with Strawberry (2017) - Christian
- It Still Fits Bitch (2016) - Christian (credit only)
- The Ballad of Little Santino (2016) - Christian (credit only)
- We Pretend We're Stuck (2016) - Christian Woodhill
- Beautiful Things Deserve Beautiful Things (2016) - Christian
- Your Mama Had a Hard Night (2016) - Christian
- From Terrible Me (2016) - Christian
- Only the Best for Mrs. Diaz (2016) - Christian
- So You're Not an English Teacher (2016) - Christian
2017
November Criminals
as
Principal Karlstadt
2017
Abundant Acreage Available
as
Jesse
2015
Fargo (TV Series)
as
Chief Gibson
- The Castle (2015) - Chief Gibson
- Did You Do This? No, You Did It! (2015) - Chief Gibson
2015
Show Me a Hero (TV Mini Series)
as
Peter Smith
- Episode #1.6 (2015) - Peter Smith
- Episode #1.5 (2015) - Peter Smith
- Episode #1.4 (2015) - Peter Smith
- Episode #1.3 (2015) - Peter Smith
2014
Suddenly (Short)
as
Etgar Keret
2014
Black Box (TV Series)
as
Dr. Owen Morely
- Consequences (2014) - Dr. Owen Morely
- The Fear (2014) - Dr. Owen Morely
- Emotion (2014) - Dr. Owen Morely
- I Shall Be Released (2014) - Dr. Owen Morely
- Sing Like Me (2014) - Dr. Owen Morely (credit only)
- Free Will (2014) - Dr. Owen Morely (credit only)
- Kodachrome (2014) - Dr. Owen Morely
- Forget Me (2014) - Dr. Owen Morely (credit only)
- Jerusalem (2014) - Dr. Owen Morely
- Exceptional or Dead (2014) - Dr. Owen Morely
- Who Are You? (2014) - Dr. Owen Morely
- Sweet Little Lies (2014) - Dr. Owen Morely
- Kiss the Sky (2014) - Dr. Owen Morely
2014
One Armed Man (Short)
as
Pinky
2014
Cop Doc (Short)
as
Abdumun (voice)
2013
I Am Victor (TV Movie)
as
Olaf Renner
2013
Elementary (TV Series)
as
Martin Ennis
- The Deductionist (2013) - Martin Ennis
2012
The Mob Doctor (TV Series)
as
Dante Amato
- Sibling Rivalry (2012) - Dante Amato
- Family Secrets (2012) - Dante Amato
2012
Promised Land
as
David Churchill
2012
NYC 22 (TV Series)
as
Daniel 'Yoda' Dean
- Turf War (2012) - Daniel 'Yoda' Dean
- Ransom (2012) - Daniel 'Yoda' Dean
- Samaritans (2012) - Daniel 'Yoda' Dean
- Jumpers (2012) - Daniel 'Yoda' Dean
- Playing God (2012) - Daniel 'Yoda' Dean
- Block Party (2012) - Daniel 'Yoda' Dean
- Schooled (2012) - Daniel 'Yoda' Dean
- Self Cleaning Oven (2012) - Daniel 'Yoda' Dean
- Crossing the Rubicon (2012) - Daniel 'Yoda' Dean
- Lost and Found (2012) - Daniel 'Yoda' Dean
- Thugs and Lovers (2012) - Daniel 'Yoda' Dean
- Firebomb (2012) - Daniel 'Yoda' Dean
- Pilot (2012) - Daniel 'Yoda' Dean
2011
Being Human (TV Series)
as
Heggeman
- Turn This Mother Out (2012) - Heggeman
- A Funny Thing Happened on the Way to Me Killing You (2011) - Heggeman
- Going Dutch (2011) - Heggeman
- Dog Eat Dog (2011) - Heggeman
2010
The Line (TV Movie)
as
Alex Gunderson
2010
The Good Wife (TV Series)
as
Gerald Kozko
- Hybristophilia (2010) - Gerald Kozko
- Mock (2010) - Gerald Kozko
- Boom (2010) - Gerald Kozko
2009
The Mentalist (TV Series)
as
Sam Bosco
- His Red Right Hand (2009) - Sam Bosco
- Red Bulls (2009) - Sam Bosco
- Black Gold and Red Blood (2009) - Sam Bosco
- Red Badge (2009) - Sam Bosco
- The Scarlet Letter (2009) - Sam Bosco
- Redemption (2009) - Sam Bosco
2009
The Unusuals (TV Series)
as
Sergeant Harvey Brown
- The E.I.D. (2009) - Sergeant Harvey Brown (credit only)
- The Apology Line (2009) - Sergeant Harvey Brown
- The Dentist (2009) - Sergeant Harvey Brown
- The Tape Delay (2009) - Sergeant Harvey Brown
- The Circle Line (2009) - Sergeant Harvey Brown
- 42 (2009) - Sergeant Harvey Brown
- Crime Slut (2009) - Sergeant Harvey Brown
- One Man Band (2009) - Sergeant Harvey Brown
- Boorland Day (2009) - Sergeant Harvey Brown
- Pilot (2009) - Sergeant Harvey Brown
2008
Canterbury's Law (TV Series)
as
Deputy Attorney General Zach Williams / DAG Zach Williams
- Trade-Off (2008) - Deputy Attorney General Zach Williams
- Sweet Sixteen (2008) - Deputy Attorney General Zach Williams
- What Goes Around (2008) - Deputy Attorney General Zach Williams
- Baggage (2008) - DAG Zach Williams
- Pilot (2008) - Deputy Attorney General Zach Williams
2008
Wainy Days (TV Series)
as
Marvin
- Carol (2008) - Marvin
2008
Law & Order (TV Series)
as
Clifford Chester
- Driven (2008) - Clifford Chester
2006
Kidnapped (TV Series)
as
James 'Sully' Sullivan
- Sorry, Wrong Number (2006) - James 'Sully' Sullivan
2005
Amber Frey: Witness for the Prosecution (TV Movie)
as
Detective Neil O'Hara
2005
The Game of Their Lives
as
Dent McSkimming
2004
CSI: NY (TV Series)
as
Tom Mitford
- Officer Blue (2004) - Tom Mitford
- A Man a Mile (2004) - Tom Mitford
2004
Focus Group (Short)
as
Bob Sadler
2003
House Hunting (Short)
as
Hogue
1997
Oz (TV Series)
as
Tim McManus
- Exeunt Omnes (2003) - Tim McManus
- Junkyard Dawgs (2003) - Tim McManus
- A Day in the Death- (2003) - Tim McManus
- 4giveness (2003) - Tim McManus
- A Failure to Communicate (2003) - Tim McManus
- Sonata da Oz (2003) - Tim McManus
- See No Evil, Hear No Evil, Smell No Evil (2003) - Tim McManus
- Dead Man Talking (2003) - Tim McManus
- Impotence (2002) - Tim McManus
- Good Intentions (2002) - Tim McManus
- Variety (2002) - Tim McManus
- Wheel of Fortune (2002) - Tim McManus
- Next Stop, Valhalla (2002) - Tim McManus
- Dream a Little Dream of Me (2002) - Tim McManus
- Laws of Gravity (2002) - Tim McManus
- Visitation (2002) - Tim McManus
- Famous Last Words (2001) - Tim McManus
- Even the Score (2001) - Tim McManus
- Orpheus Descending (2001) - Tim McManus
- Cuts Like a Knife (2001) - Tim McManus
- Revenge Is Sweet (2001) - Tim McManus
- Conversions (2001) - Tim McManus
- Medium Rare (2001) - Tim McManus
- You Bet Your Life (2000) - Tim McManus
- A Town Without Pity (2000) - Tim McManus
- A Word to the Wise (2000) - Tim McManus
- Gray Matter (2000) - Tim McManus
- Works of Mercy (2000) - Tim McManus
- The Bill of Wrongs (2000) - Tim McManus (credit only)
- Obituaries (2000) - Tim McManus
- A Cock and Balls Story (2000) - Tim McManus
- Out o' Time (1999) - Tim McManus
- Secret Identities (1999) - Tim McManus
- Cruel and Unusual Punishments (1999) - Tim McManus
- U.S. Male (1999) - Tim McManus
- Unnatural Disasters (1999) - Tim McManus
- Legs (1999) - Tim McManus
- Napoleon's Boney Parts (1999) - Tim McManus
- The Truth and Nothing But- (1999) - Tim McManus
- Escape from Oz (1998) - Tim McManus
- Animal Farm (1998) - Tim McManus
- Strange Bedfellows (1998) - Tim McManus
- Family Bizness (1998) - Tim McManus
- Losing Your Appeal (1998) - Tim McManus
- Great Men (1998) - Tim McManus
- Ancient Tribes (1998) - Tim McManus
- The Tip (1998) - Tim McManus
- A Game of Checkers (1997) - Tim McManus
- Plan B (1997) - Tim McManus
- To Your Health (1997) - Tim McManus
- Straight Life (1997) - Tim McManus
- Capital P (1997) - Tim McManus
- God's Chillin' (1997) - Tim McManus
- Visits, Conjugal and Otherwise (1997) - Tim McManus
- The Routine (1997) - Tim McManus
2003
Queens Supreme (TV Series)
as
Andrew Grigg
- Words That Wound (2003) - Andrew Grigg
2002
The Laramie Project (TV Movie)
as
Dennis Shepard
2001
Midwives (TV Movie)
as
Rand Danforth
2001
Save the Last Dance
as
Roy
2000
The House of Mirth
as
George Dorset
1999
The Young Girl and the Monsoon
as
Hank
1999
That Championship Season (TV Movie)
as
James Daly
1998
Don't Look Down (TV Movie)
as
Dr. Paul Sadowski
1997
George Wallace (TV Mini Series)
as
Billy Watson
1997
White Lies
as
Richard Marx
1996
Critical Choices (TV Movie)
as
Lloyd
1996
Fly Away Home
as
David Alden
1996
Homicide: Life on the Street (TV Series)
as
Richard Laumer
- Map of the Heart (1996) - Richard Laumer
1995
Devil in a Blue Dress
as
Todd Carter
1995
The Good Old Boys (TV Movie)
as
Walter Calloway
1993
J.F.K.: Reckless Youth (TV Mini Series)
as
Joseph P. Kennedy
- Episode #1.2 (1993) - Joseph P. Kennedy
- Episode #1.1 (1993) - Joseph P. Kennedy
1993
Body Snatchers
as
Steve Malone
1992
Deadly Matrimony (TV Movie)
as
Jim Mihkalik
1992
The Last of the Mohicans
as
John Cameron
1991
Talent for the Game
as
Gil Lawrence
1991
American Playhouse (TV Series)
as
Jim Casy
- The Grapes of Wrath (1991) - Jim Casy
1990
Kojak: None So Blind (TV Movie)
as
Paul Hogarth
1987
Thirtysomething (TV Series)
as
Steve Woodman
- Best of Enemies (1989) - Steve Woodman
- Payment Due (1989) - Steve Woodman
- No Promises (1989) - Steve Woodman
- Born to Be Mild (1988) - Steve Woodman
- I'm in Love, I'm in Love, I'm in Love, I'm in Love, I'm in Love with a Wonderful Gynecologist (1988) - Steve Woodman
- Therapy (1988) - Steve Woodman
- Nice Work If You Can Get It (1987) - Steve Woodman
1987
Murder Ordained (TV Movie)
as
Tom Bird
1987
A Walk on the Moon
as
Lew Ellis
1986
No Mercy
as
Paul Deveneux
1986
Miami Vice (TV Series)
as
Asst. State Atty. William Pepin
- The Good Collar (1986) - Asst. State Atty. William Pepin
1986
Seven Minutes in Heaven
as
Bill the Photographer
1978
A Wedding
as
Caterer (uncredited)
Director
2006
Kubuku Rides (This Is It) (Short)
1999
Oz (TV Series) (2 episodes)
- Wheel of Fortune (2002)
- Cruel and Unusual Punishments (1999)
Producer
2011
The Last Rites of Joe May (co-producer)
Miscellaneous
2018
Pass Over (founder: Steppenwolf Theatre)
2015
Working in the Theatre (TV Series documentary) (himself; archival footage - 1 episode)
- Steppenwolf (2015) - (himself; archival footage)
Writer
2006
Kubuku Rides (This Is It) (Short)
Thanks
2004
Happy Birthday Oscar Wilde (TV Movie documentary) (special thanks)
Self
2018
Joe Frank: Somewhere Out There (Documentary)
as
Self
2012
Theater Talk (TV Series)
as
Self - Guest
- Danny DeVito, Mark Ruffalo & Terry Kinney in "Arthur Miller's The Price" (2017) - Self - Guest
- Checkers (2012) - Self - Guest
2016
National Endowment for the Arts: United States of Arts (TV Series documentary short)
as
Self - Co-founder, Steppenwolf Theatre Company
- Steppenwolf Theatre Company (2016) - Self - Co-founder, Steppenwolf Theatre Company
2009
Cut, Good: The Making of 'Runaway' (Video documentary short)
as
Self
2008
Michael Stahl-David: Behind the Star (TV Series)
as
Self
- Beyond the Jungle (2008) - Self
- Call Me Austin (2008) - Self
- He's a Teenager (2008) - Self
- Teen of the Jungle (2008) - Self
2006
Ten Days That Unexpectedly Changed America (TV Series documentary)
as
Narrator
- Murder at the Fair: The Assassination of President McKinley (2006) - Narrator
2004
With All Deliberate Speed (Documentary)
as
Self
2001
The Making of 'Save the Last Dance' (Video documentary short)
as
Self
2000
Steppenwolf Theatre Company: 25 Years on the Edge (Documentary)
as
Self
1996
HBO First Look (TV Series documentary short)
as
Self
- 'Fly Away Home': Leading the Flock (1996) - Self
1990
The 44th Annual Tony Awards (TV Special)
as
Self - Nominee & Performer
Archive Footage
2007
Kidnapped (TV Series)
as
James 'Sully' Sullivan
- Mutiny (2007) - James 'Sully' Sullivan (uncredited)
References
Terry Kinney Wikipedia
(Text) CC BY-SA