"Salty"




Staff Sergeant




Carentan, France




1942-1944




Terrence Harris




United States Army




Normandy American Cemetery and Memorial, France




United States of America




World War IIBattle of Normandy




Normandy American Cemetery and Memorial




Operation Overlord, World War II




E Company, 506th Infantry Regiment, 2nd Battalion
Terrence C. "Salty" Harris (1920 – 18 June 1944) was a non-commissioned officer with Easy Company, 2nd Battalion, 506th Parachute Infantry Regiment in the 101st Airborne Division of the United States Army during World War II. Harris was portrayed in the HBO miniseries Band of Brothers by Luke Griffin. Harris' life story was featured in the 2010 book A Company of Heroes: Personal Memories about the Real Band of Brothers and the Legacy They Left Us.
Harris grew up in Santa Monica, California.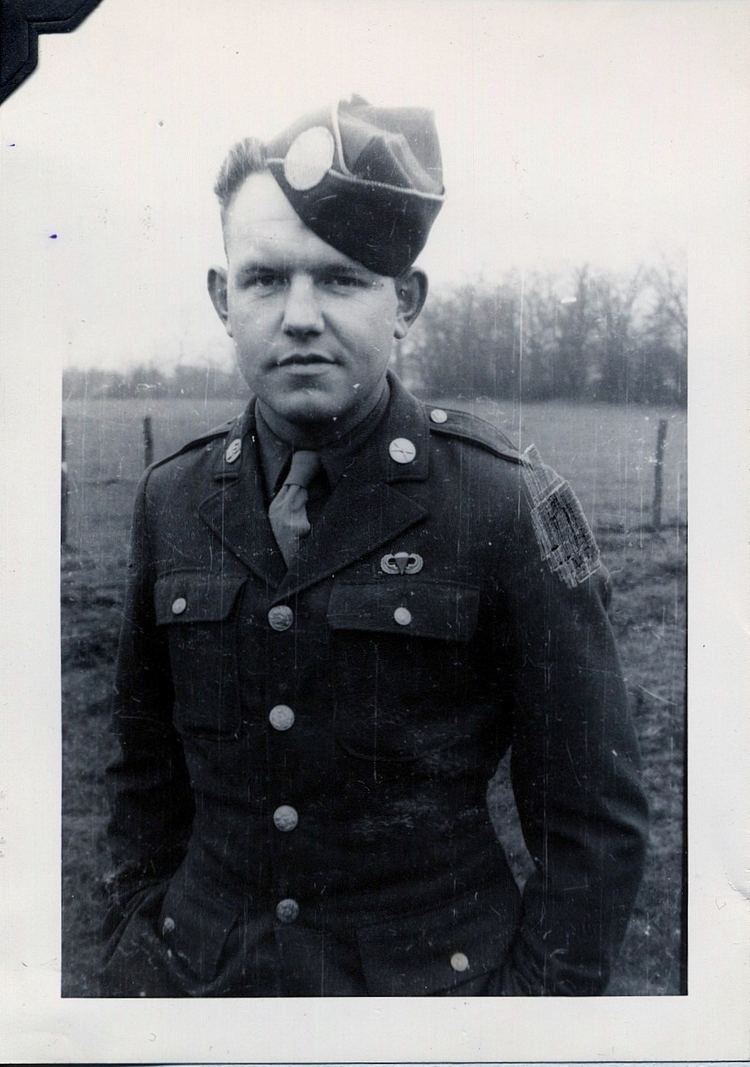 Harris had been in the Navy before joining the Army and volunteering to be paratrooper. That is how he got his nickname "Salty". Harris was one of the original Toccoa men of Easy Company, starting as Private, and quickly becoming one of the staff sergeants of the unit.
When Easy Company was shipped to England on the SS Samaria, Harris was the only one to notice that the ship was bearing down on the ship ahead. He instantly alerted the crew so the course of the ship could be adjusted. There could be only a couple hundred feet between the Samaria and the other ship.
Harris, along with Mike Ranney, were the two NCOs to initiate the mutiny against Easy Company's commander, Captain Herbert Sobel. They convinced other NCOs to participate and the NCOs threatened to resign their posts unless Sobel was removed. The next day, Harris and Ranney were arrested by military police and Colonel Robert Sink had both Harris and Ranney demoted to Private, the lowest rank. Harris was transferred to Able Company of the First Battalion, while Ranney was transferred to Item Company of the Battalion, but was later able to rejoin Easy Company shortly before D-Day.
Harris later volunteered to become one of the Pathfinders of the 101st Airborne Division. Harris fought in the Battle of Carentan, where he was killed by a sniper. Harris' gravestone indicated that he was killed on 18 June 1944, but he might have been killed earlier.
Harris was buried in the Normandy American Cemetery and Memorial.
Terrence C. Harris Wikipedia