Born

9 April 1975 (age 40) (

1975-04-09

)

Occupation

film and television actress

Movies and TV shows




Similar People

Ann‑Maree Biggar, Jamie Dunn, Holly Brisley, Rene Besson
Terasa Livingstone (born 9 April 1975) is an Australian theatre, film and television actress.
Contents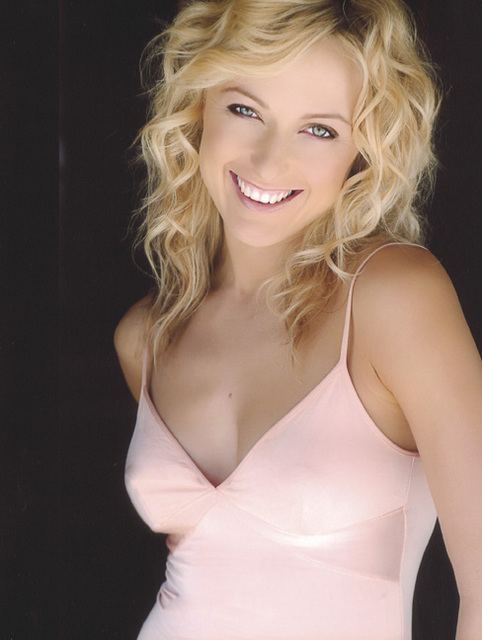 Agro's Cartoon Connection with Teresa Livingstone 1995
Career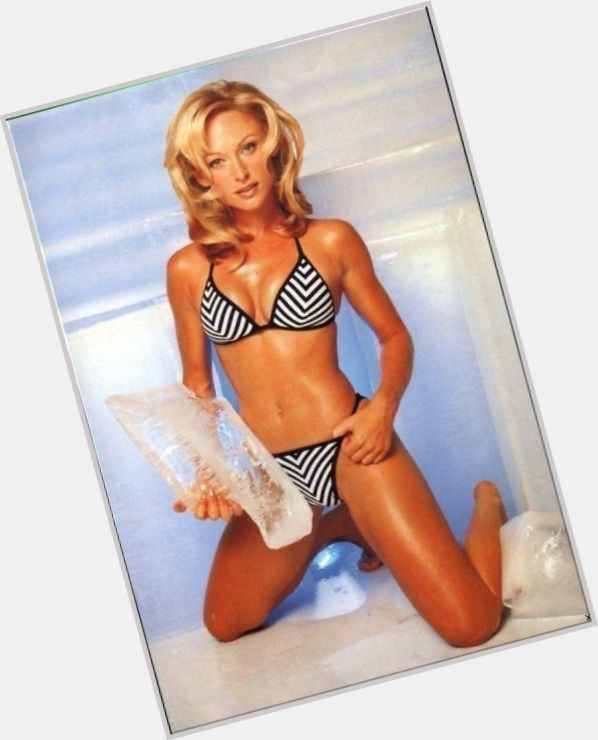 She began her career as a roving reporter for Agro's Cartoon Connection on the Seven Network, eventually taking over the role of co-host from Ann-Maree Biggar in 1995. She also served as a reporter for Seven's The Great Outdoors. In the late 1990s she moved to the United States, appearing in several minor roles including the 2005 film Circadian Rhythm and a part on the first season finale of Lost. She has also posed for the men's magazines FHM, Inside Sport, and in 1998 appeared nude for the art magazine Black+White alongside former fiancé Jamie Durie.
In 2006 she hosted the Australian celebrity singing competition It Takes Two with Grant Denyer.
Filmography
Actress
2019
Best Friend Type (TV Series)
as
Terasa
- Pilot (2019) - Terasa
2017
Beef Wellington (Short)
as
News Reporter
2011
Up All Night (TV Series)
as
Customer #2
- First Christmas (2011) - Customer #2
2010
The Trainer (Short)
as
Donna Keaton
2010
Prom Queen (TV Series)
as
Alex Sanders
- Far and Few Between (2010) - Alex Sanders
2009
Entourage (TV Series)
as
Stewardess
- Give a Little Bit (2009) - Stewardess
2008
Foreign Body (TV Series)
as
Petra Danderoff
- Naked (2008) - Petra Danderoff
- Because I Care (2008) - Petra Danderoff
- Monsters in the Dark (2008) - Petra Danderoff
- Promise Me (2008) - Petra Danderoff
- Coming Undone (2008) - Petra Danderoff
- Outside the Box (2008) - Petra Danderoff
- Mortality Rates (2008) - Petra Danderoff
- Bungalow Blues (2008) - Petra Danderoff
- Welcome Home (2008) - Petra Danderoff
- Party Favors (2008) - Petra Danderoff
- Drooling for the Story (2008) - Petra Danderoff
- Stripping the Data (2008) - Petra Danderoff
- Ride the Ride (2008) - Petra Danderoff
- Blow Off Steam (2008) - Petra Danderoff
- High Alert (2008) - Petra Danderoff
- Don't Touch (2008) - Petra Danderoff
- Training Day (2008) - Petra Danderoff
- Night on the Town (2008) - Petra Danderoff
- Girls Behaving Badly (2008) - Petra Danderoff
- Easy Sleazy (2008) - Petra Danderoff
- Sexy Indian Nurses (2008) - Petra Danderoff
- Young and Attractive (2008) - Petra Danderoff
- Taking Advantage (2008) - Petra Danderoff
- Fishing Off the Company Pier (2008) - Petra Danderoff
- Sex and Death (2008) - Petra Danderoff
2008
21
as
Russian's Girlfriend
2007
CSI: NY (TV Series)
as
Phone Service Manager
- The Lying Game (2007) - Phone Service Manager
2006
You Owe Us. (Short)
as
Maurna
2005
Circadian Rhythm
as
Sandrine
2005
Clubhouse (TV Series)
as
Jody
- Road Trip (2005) - Jody
2005
Crimson Force (TV Movie)
as
Shara
2005
Lost (TV Series)
as
Lily
- Exodus: Part 2 (2005) - Lily
2005
Moviemania (Short)
as
Maxine
2002
Closing Time (Short)
as
Bartender
1993
Paradise Beach (TV Series)
as
Kirsty (1993)
1991
The Great Outdoors (TV Movie)
as
Series Host
Self
2009
Australia Unites: The Victorian Bushfire Appeal (TV Special)
as
Self
2006
It Takes Two (TV Series)
as
Self - Host
- Series 1 Grand Final (2006) - Self - Host
- Episode #1.9 (2006) - Self - Host
- Episode #1.8 (2006) - Self - Host
- Episode #1.7 (2006) - Self - Host
- Episode #1.6 (2006) - Self - Host
- Episode #1.5 (2006) - Self - Host
- Episode #1.4 (2006) - Self - Host
- Episode #1.3 (2006) - Self - Host
- Episode #1.2 (2006) - Self - Host
- Episode #1.1 (2006) - Self - Host
1997
Carols in the Domain (TV Special)
as
Self
1989
Agro's Cartoon Connection (TV Series)
as
Self
References
Terasa Livingstone Wikipedia
(Text) CC BY-SA