6.6

/

10

Alchetron

Rate This




Music director

Lalo Schifrin




Genre

Action, Crime, Drama




Writer

Walter Wager

,

Peter Hyams

,

Stirling Silliphant

Release date

December 16, 1977 (1977-12-16) (U.S.)

Screenplay

Walter Wager, Peter Hyams, Stirling Silliphant

Cast

Charles Bronson

(Major Grigori Borzov),

Lee Remick

(Barbara),

Donald Pleasence

(Nicolai Dalchimsky),

Tyne Daly

(Dorothy Putterman),

Alan Badel

(Colonel Malchenko),

Patrick Magee

(General Strelsky)




Similar movies

Dr. No

,

Salt

,

Mission: Impossible – Rogue Nation

,

The Man from U.N.C.L.E.

,

Kingsman: The Secret Service

,

Skyfall




Tagline

They'll do anything to stop Telefon. The operation that can trigger 51 human time bombs.
Telefon 1977 u s trailer charles bronson don siegel
The United States and the Soviet Union are backing down from the Cold War, but not everyone is happy about it. Nicolai Dalchimsky (Donald Pleasence), a KGB agent, steals information regarding a secret Soviet operation that planted brainwashed intelligence agents all over America. When Dalchimsky uses those agents to blow up old military buildings, the Soviets send KGB operative Grigori Borzov (Charles Bronson) and a double agent (Lee Remick) to stop him before its too late.
Contents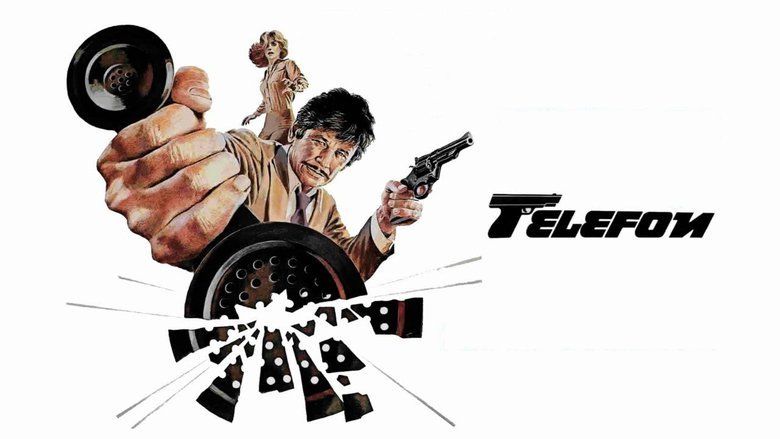 Telefon is a 1977 spy film, starring Charles Bronson, Donald Pleasence and Lee Remick. It was directed by Don Siegel. The film is based on a 1975 novel about mind control, by Walter Wager.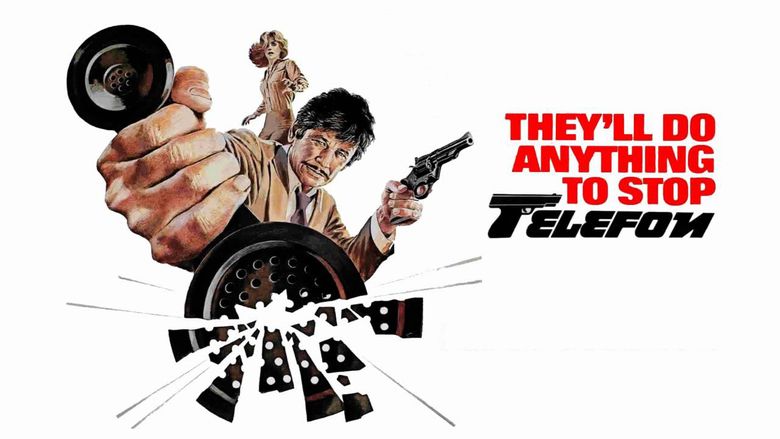 Nicolai Dalchimski, a mad KGB agent steals a notebook full of names of "sleeping" undercover KGB agents sent to the U.S. in the 1950's. These agents got their assignments under hypnosis, so they can't remember their missions until they're told a line of a Robert Frost poem. Dalchimski flees to the U.S. and starts phoning these agents who perform sabotage acts against military targets.
Plot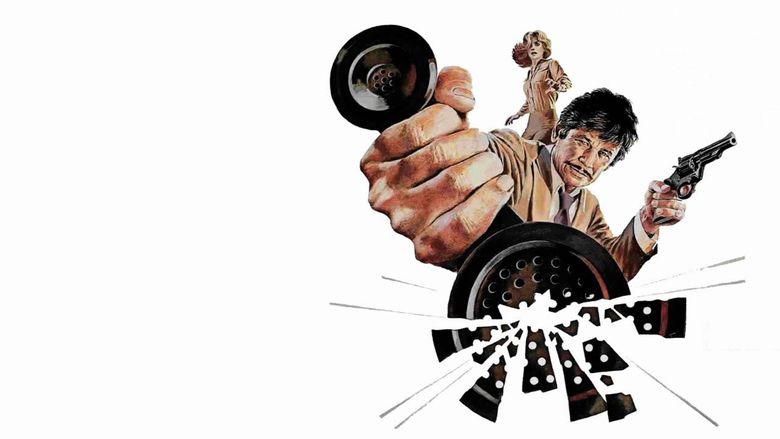 After the Cuban Missile Crisis, the Soviet Union planted a number of long-term, deep-cover sleeper agents all over the United States, spies so thoroughly brainwashed that even they did not know they were agents; they could only be activated by a special code phrase (a line from Robert Frosts poem "Stopping by Woods on a Snowy Evening" followed by their real given names). Their mission was to sabotage crucial parts of the civil and military infrastructure as a precursor to a possible US/USSR active conflict or war.
Telefon 1977 official trailer charles bronson lee remick crime drama movie hd
More than 20 years pass, and the Cold War gradually gives way to detente. Nikolai Dalchimsky (Donald Pleasence), a rogue KGB headquarters clerk, travels to America, taking with him the Telefon Book, which contains the names, addresses and telephone numbers of all the agents. He starts activating them one by one. American counterintelligence is thrown into confusion when seemingly ordinary citizens start blowing up what are, in some cases formerly top secret facilities that were declassified or abandoned years before; the agents commit suicide afterwards if they survive.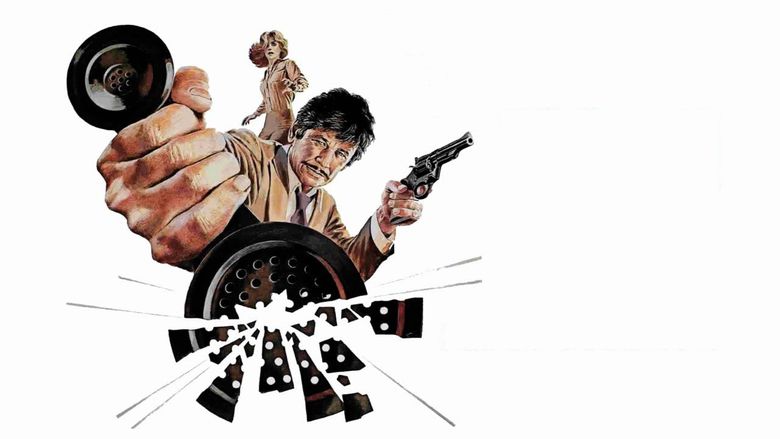 The KGB dares not tell its political leaders, much less the Americans, about its negligence in not deactivating the spy network. Major Grigori Bortsov (Charles Bronson), who is selected for his photographic memory, memorizes the contents of the only other copy of the Telefon Book. He is then sent to find and stop Dalchimsky quickly and quietly, before either side learns what is happening and either embarrass the KGB or possibly start a nuclear war. He is given the assistance of only a single agent planted in America, Barbara (Lee Remick).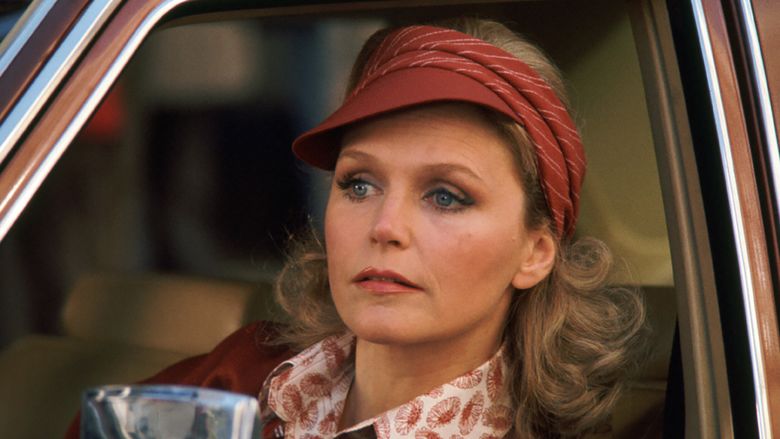 Eventually, Bortsov discovers the method behind Dalchimskys madness: he chooses the agents by the first letters of their hometowns, "writing" his own name in sabotage across America. Using this information, Bortsov is finally able to locate Dalchimsky and kill him.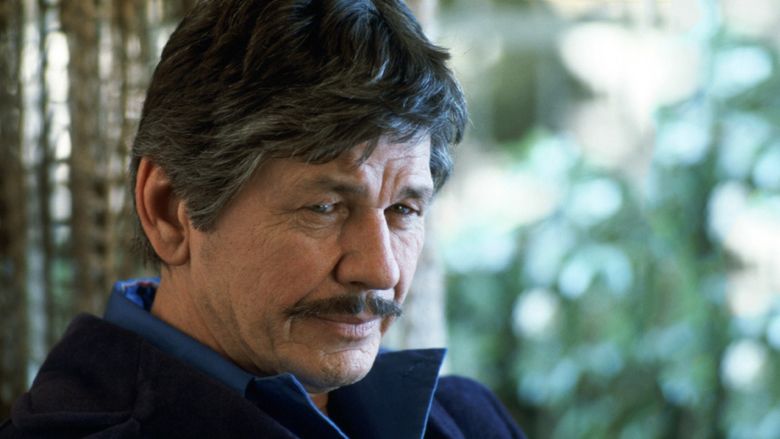 However, there are a number of twists. Barbara has orders from the KGB to assassinate Bortsov once he succeeds, in order to get rid of a dangerous loose end. She is a double agent, but when she informs her American superior, Harry Bascomb (Frank Marth), he also tells her to kill Bortsov, to gain the confidence of the KGB. However, she has fallen in love with her would-be target. She informs Bortsov, and together they blackmail both sides into leaving them alone, holding the threat of the remaining Telefon agents over their heads.
Cast
Charles Bronson as Bortsov
Lee Remick as Barbara
Donald Pleasence as Dalchimsky
Tyne Daly as Putterman
Alan Badel as Colonel Malchenko
Patrick Magee as General Strelsky
Sheree North as Marie Wills
Frank Marth as Sandburg
John Mitchum as Harry Bascom
Ed Bakey as Carl Hassler
Hank Brandt as William Enders
Similar Movies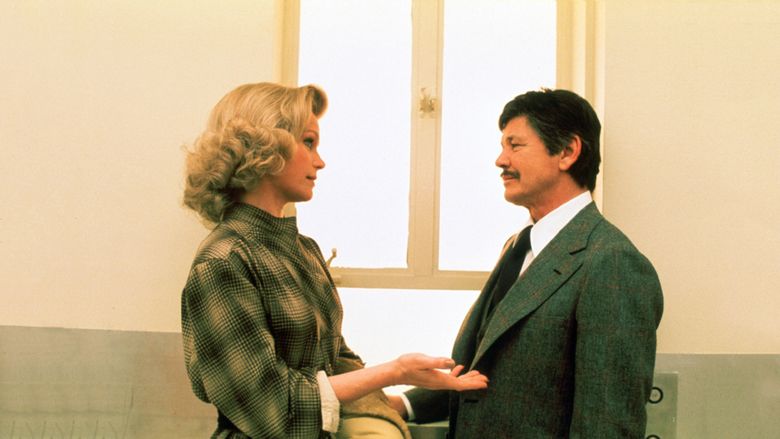 The Kremlin Letter (1970). Night Flight from Moscow (1973). Red King - White Knight (1989). Don Siegel directed Telefon and The Black Windmill. The Manchurian Candidate (1962).
Production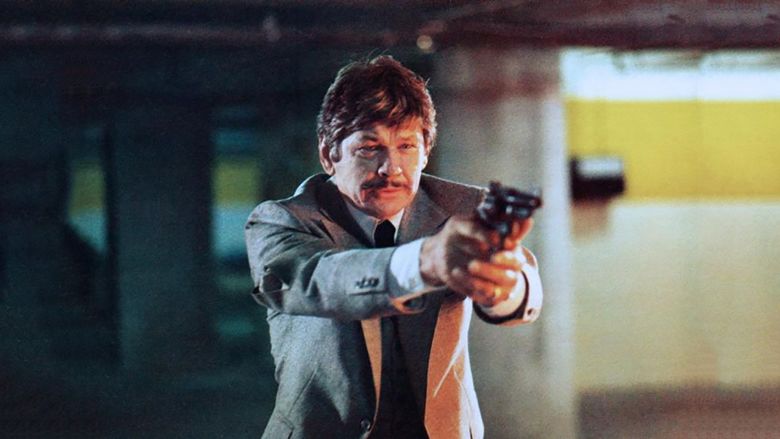 As parts of the film were shot in Finland, there are several cameo appearances by Finnish movie stars, most notably Ansa Ikonen, arguably the most popular leading lady in the history of the countrys cinema.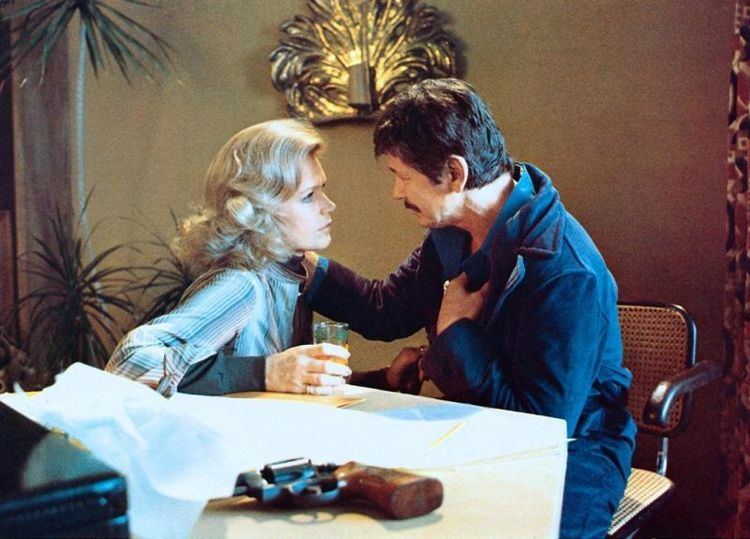 The city skyline depicting Houston, where part of the story line occurred, is actually that of Great Falls, Montana, where the majority of the film was shot. The exploding building in one scene is actually the controlled demolition of the old Paris Gibson Junior High School in Great Falls.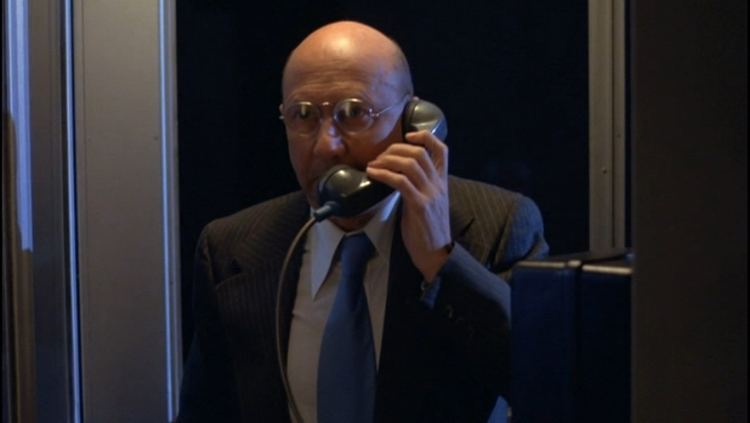 The Houston scenes were shot on a Hollywood backlot, while the interior of the Houston Hyatt Regency was portrayed by 5 Embarcadero Center in San Francisco, California - the location which was also used in The Towering Inferno.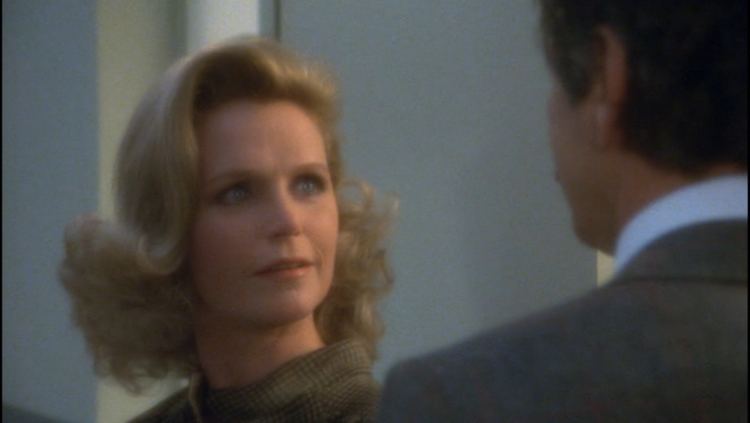 According to director Don Siegel, actress Lee Remick was terrified of Charles Bronson, and when asked to touch his face during a scene, responded "I dont dare. Hell bite me!"
References
Telefon (film) Wikipedia
(Text) CC BY-SA
Telefon (film) IMDb
Telefon (film) themoviedb.org