Animalia




Araneomorphae




Telamonia




Arthropoda




Spider




Chelicerata




Salticidae




Plexippinae




Genus






Telamonia dimidiata, Jumping spider, Phintella, Arachnid, Plexippus
Telamonia is a genus of spiders in the Salticidae family (jumping spiders), found in rain forest, mostly in Asia and parts of Africa.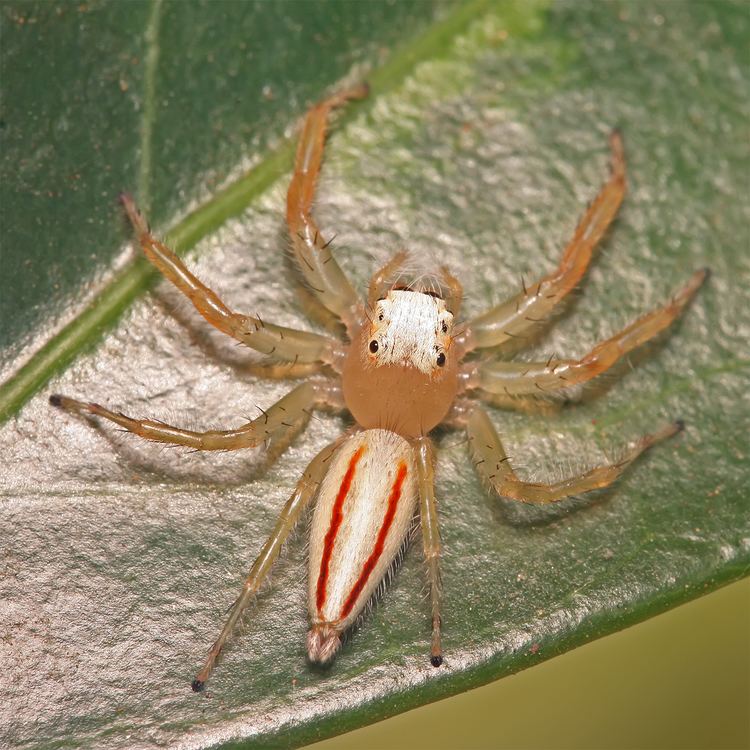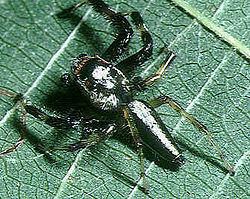 Telamonia is a colorful genus, with a slender opisthosoma and long legs. The color patterns vary considerably between sexes and species. Two longitudinal stripes along the abdomen are common, and the carapace is often colored.
As of February 2017, the World Spider Catalog accepted the following species: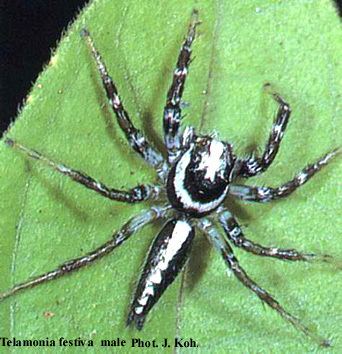 Telamonia Wikipedia