Chinese name

鄭斌輝 (traditional)

Spouse

Edna Lim (m. 2010)

Chinese name

郑斌辉 (simplified)







Born

November 10, 1970 (age 50) (

1970-11-10

)

Similar People




Profiles






Marriage location

Sentosa, Singapore
Tay ping hui politicians are the world s best actors young pap political discussions pt 4
Tay Ping Hui is a Singaporean actor, director and screenwriter. His work includes television dramas, films, and commercials, both locally and internationally.
Contents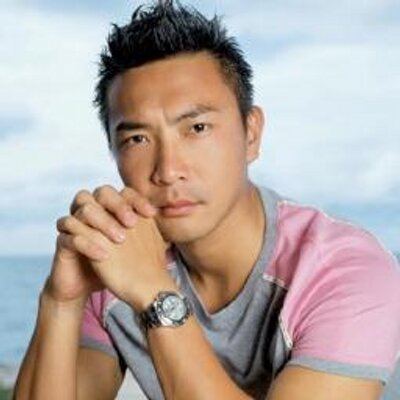 Star awards 2013 lin meijiao best supporting actress tay ping hui best supporting actor
Early life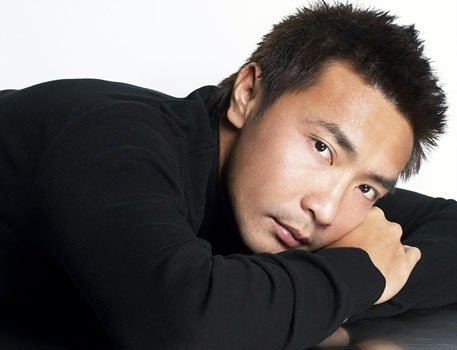 Tay attended Catholic High School (Primary and Secondary) and Catholic Junior College. Active in sports and extra-curricular activities, he was deeply involved both as a sportsman and leader, representing his school in basketball, athletics, volleyball, and several other sports. He was a blackbelt exponent in Tae Kwon Do and was the YMCA Tae Kwon Do Open Champion.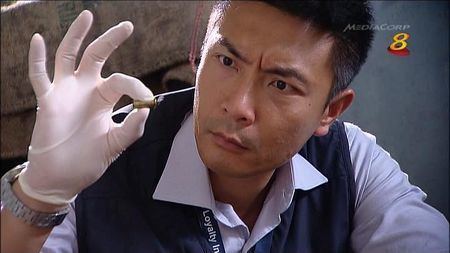 Tay also sang with the school choir, played the dizi in the Chinese orchestra, and was The Lead singer and guitarist of the Temasek Hall Band " Cognitive Dissonance". As a leader, Tay was appointed Senior Patrol Leader (the highest position attainable in secondary school) in the Catholic High School scout group Stamford 06. He was a Student Councilor in junior college and also a commissioned officer in the Singapore Armed Forces, holding the appointment of Company Commander, following National Service. He later obtained a Bachelor of Arts degree with a double major in Economics and Political Science from the Faculty of Arts and Social Sciences of the National University of Singapore.
Career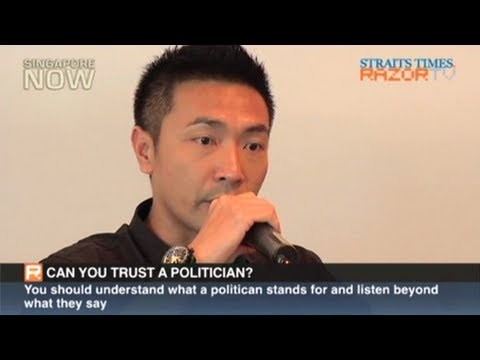 Tay was the General Manager of an American Franchise and was planning to pursue a MBA at Harvard University before he was headhunted to join TCS (later MediaCorp). Barely a year after his debut in On the Edge - Mr Personality, Tay won the "Best Supporting Actor" award at the 1999 Star Awards for his realistic and stellar portrayal of a gang leader in Stepping Out. After that, he became the number one leading man, acting in numerous shows opposite veterans as equals. Tay also acted in Hong Kong film productions such as Summer Holiday directed by Jingle Ma, starring with Hong Kong actress Sammi Cheng, and "Infernal Affairs II" alongside Anthony Wong and Francis Ng.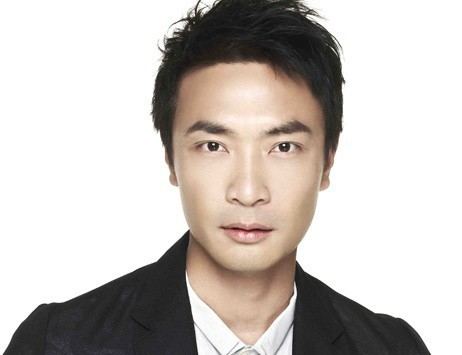 Effectively bilingual in both English and Mandarin, Tay also starred in MediaCorp's English-language channel, Channel 5 dramas like A War Diary- a television drama set in Japanese-occupied Singapore during World War II, playing a resistance fighter and garnering rave reviews. Other prominent works included "Brothers 4" and "Keong Saik Street", where he was the top billing actor, and most recently, in the Channel 5 long form drama " Tanglin" where Tay garnered rave reviews as an enigmatic antagonist.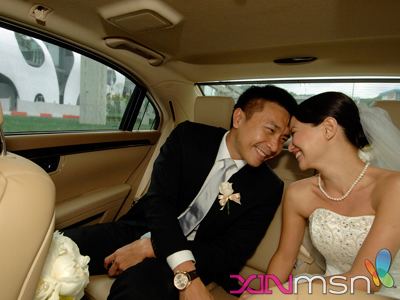 Tay also performed in stage play Butterflies are Free, handpicked by Hong Kong film director Clifton Ko. And most recently, mandarin stage musical " 记得说再见".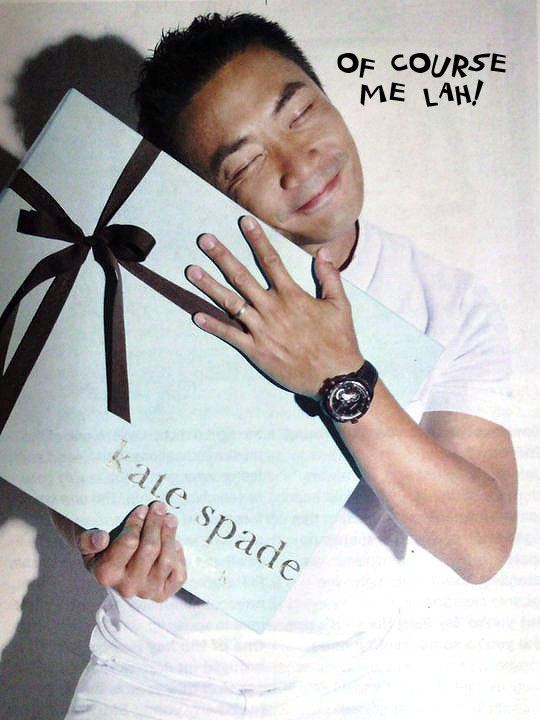 Tay has been nominated for the Best Actor in the Star Awards 2000, 2003, 2005, 2006, 2007, 2009, 2010, 2011 and 2012, playing coveted roles and excelling in major productions by MediaCorp. He has also been consistently been voted as one of the Top 10 Most Popular Male Artistes in the Star Awards 2000, 2001, 2003, 2004, 2005, 2006, 2007, 2009, 2010 and 2011, receiving the All-Time Favorite Artiste Award at Star Awards 2012. Tay has been voted Media's Top 5 Popular ward and was also in Lianhe Zaobao's " Top 50 Most Popular Asian Idol" for five consecutive years.
Tay starred as Huang Feihu in the China -produced supernatural fantasy television series The Legend and the Hero alongside China Megastar Fan Bin Bin, Liu De Kai and Taiwanese Star Ma Jing Tao. Since then, Tay has become a recognized face in China.
Tay was the epitome of the alpha male, playing "manly" characters such as in C.I.D., Honour and Passion and C.L.I.F. but it was his role as a crude Ah beng-turned-chef in Bountiful Blessings that earned him his first Best Actor Award in Star Awards 2012. And for the Star Awards 2013, he won the Best Supporting Actor despite only being in 7 episodes of the TV series "Unriddle 2".
Other
Tay has also performed live numerous times on stage for major events such as National Day and New Year's Day countdown and has performed alongside Taiwanese stars Wu Bai and Harlem Yu. He has also performed the theme songs of several high-profile MediaCorp series such as The Unbeatables III and Double Happiness I. His recording of "Follow Me" (跟着我一起) from Honour and Passion was named the Best Drama Theme Song at the Star Awards 2007.
In 2013, Tay completed his feature film directorial debut with a Singapore/ China co-production " Meet the Giants" 《再见巨人》, first of its kind in such collaboration in the local movie industry. The movie was screened in Singapore and China.
Filmography
Actor
2021
Korban (Sacrifice) (TV Movie)
as
Chef Tay
2020
Precious Is the Night
2020
Handsome Siblings (TV Series)
as
Yan Nan Tian / Lu Zhong Yuan
2018
Oh! Squints III
as
Zhu Li Tao
2015
Tanglin (TV Series)
as
Peter Tay
2017
The Legend of the Condor Heroes (TV Series)
as
Temüjin
- Episode #1.5 (2017) - Temüjin
- Episode #1.3 (2017) - Temüjin
- Episode #1.2 (2017) - Temüjin
2016
Hero (TV Series)
as
Rice King
2016
Soul Reaper (TV Series)
as
Chen Hao Tian
2016
The Hush (TV Series)
as
Thomas
2015
Crescendo (TV Series)
as
Jiang Chu Fan
2015
Mind Game (TV Series)
as
Liang Wenjie
2015
Love? (TV Mini Series)
as
Zheng Guo Xiang
2014
World at Your Feet (TV Series)
as
Hong Cang-Hai
2013
Love at Risk (TV Series)
as
Wu Qishan
2013
96°C Café (TV Series)
as
Lao Jing Feng
2013
Start-Up! (TV Series)
as
Fang Qi Cai
2012
Keong Saik Street (TV Mini Series)
as
Kelvin
- Finale - Kelvin
- Episode #1.3 - Kelvin
- Episode #1.2 - Kelvin
- Episode #1.1 - Kelvin
2012
Unriddle (TV Series)
as
Zhang Yuze
- Episode #2.7 (2012) - Zhang Yuze
- Episode #2.6 (2012) - Zhang Yuze
- Episode #2.5 (2012) - Zhang Yuze
- Episode #2.4 (2012) - Zhang Yuze
- Episode #2.3 (2012) - Zhang Yuze
- Episode #2.2 (2012) - Zhang Yuze
- Episode #2.1 (2012) - Zhang Yuze
2012
Rescue 995 (TV Series)
as
Huang Yixun
2011
Bountiful Blessings (TV Series)
as
Xie Dong Hai
2011
C.L.I.F. (TV Series)
as
Chong Yee Tat
2010
The Family Court (TV Series)
as
Shen Xi Ping
- Episode #1.23 (2010) - Shen Xi Ping
- Episode #1.10 (2010) - Shen Xi Ping
- Episode #1.1 (2010) - Shen Xi Ping
2010
New Beginnings (TV Series)
as
Li Zi Hao
2009
The Ultimatum (TV Series)
as
Sun Jie
2009
The Dream Catchers (TV Series)
as
Wang Zhi Wei
2008
Crime Busters x 2 (TV Series)
as
Lü Da Xiong
2008
La Femme (TV Series)
as
Huang Quan He
2008
The Truth (TV Series)
2007
Honour and Passion (TV Series)
as
Po Wen Jing
2007
Oh! Squints
as
Zhu Li Tao
2007
Mars vs Venus (TV Series)
as
Steven Liu Yi Fan
2005
A Life of Hope (TV Series)
as
Su Dong Ping
2004
Spice Siblings (TV Series)
as
Wen He
2004
The Ties that Bind (TV Series)
as
Ma Yu Cai
2004
My Mighty in Laws (TV Series)
as
Simon
2003
Always on My Mind (TV Series)
as
Li Xiaohu aka Dr Tiger
2003
Love is Beautiful (TV Series)
as
Zheng Li Heng
2003
Infernal Affairs II
as
Hung the Solicitor
2002
Unbeatables (TV Series)
as
Luo Shen-Feng / Luo Ying-Feng
2001
A War Diary (TV Series)
as
Lim Teck Meng
2001
The Stratagem (TV Series)
as
Zhuo Ling Feng
2001
The Hotel (TV Series)
as
Bill Fong
- Episode #1.2 (2001) - Bill Fong
2000
My Home Affairs (TV Series)
as
Hong Guo Ren
1999
Stepping Out (TV Series)
as
Liu Mei
1998
On the Edge (TV Series)
as
Lin Chun Ming / Gao Wen Xiang
Soundtrack
2004
Spice Siblings (TV Series) (performer: "Spice Siblings", "Regret")
2004
My Mighty in Laws (TV Series) (performer: "Express Your Love")
2003
Love is Beautiful (TV Series) (performer: "Solution")
2003
Always on My Mind (TV Series) (performer: "Yu dian")
2002
Unbeatables (TV Series) (performer - 30 episodes)
Self
2007
True Files (TV Series)
as
Self - Presenter
- The Maid (2007) - Self - Presenter
- Morbid Jealousy (2007) - Self - Presenter
- The Shenton Way Shootout (2007) - Self - Presenter
- The Thai Pimp (2007) - Self - Presenter
- The Orchard Towers Double Murder (2007) - Self - Presenter
- Strangled by Sari (2007) - Self - Presenter
- Death at 13 (2007) - Self - Presenter
- Gun Siege (2007) - Self - Presenter
- Murder by Car (2007) - Self - Presenter
- The Peeping Tom Trial (2007) - Self - Presenter
References
Tay Ping Hui Wikipedia
(Text) CC BY-SA