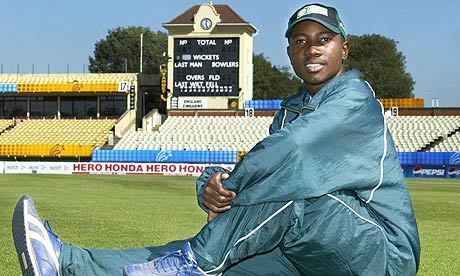 Taibu made his first-class debut at the age of 16, and his debut for the national team in 2001, at 18. In 2003, he was appointed vice-captain to Heath Streak on the team's tour of England, and he was appointed national captain in April 2004, making him the youngest Test captain in history.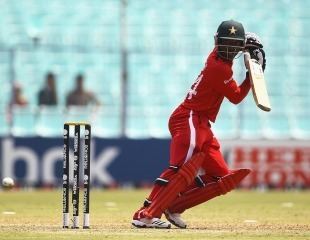 He took a two-year break for Zimbabwe in from 2005 to 2007 when he played a season as the captain of Namibia and another season for the Cape Cobras in South Africa.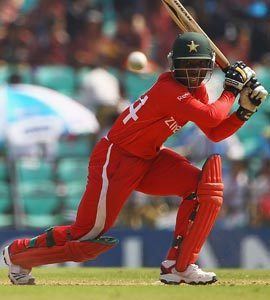 He made his return to the Zimbabwean side in a series against India A in July 2007, registering a century. The following month Zimbabwe hosted South Africa for a three-game ODI series and in the final game Taibu scored a career best 107 not out. It was the first ODI century by a Zimbabwean against South Africa.
On 20 February 2008, Taibu's contract was purchased by the Kolkata Knight Riders of the Indian Premier League.
During 2010 Taibu's form continued and he scored 73 against South Africa as Zimbabwe were all out for 268. The South Africans chased down the total comfortably with Hashim Amla and AB de Villiers scoring centuries.
When Zimbabwe returned to Test cricket in 2011, Taibu was selected to play in their one-off Tests against Bangladesh, Pakistan and New Zealand despite making critical remarks of the country's cricket administration. He scored half-centuries in each of the three Tests.
On 10 July 2012, Tatenda Taibu called time on his career aged 29. He said he would only do work for the church. Taibu told Zimeye: "I just feel that my true calling now lies in doing the Lord's work, and although I am fortunate and proud to have played for my country, the time has come for me to put my entire focus on that part of my life."
Tatenda currently plays for Hightown St. Mary's CC in the First Division of the Liverpool & District Cricket Competition.
Zimbabwe
Namibia (2006)
Mountaineers
Mashonaland
Kolkata Knight Riders (IPL 2008)
He scored 1546 runs in Tests with 57 catches and five stumpings, while making 3393 runs in ODIs with 114 catches and 33 stumpings. He finishes as Zimbabwe's fourth highest run-scorer in ODIs with the second most number of dismissals as a wicketkeeper, behind Andy Flower.
Test Debut: vs West Indies, Bulawayo, 2001
Latest Test: vs South Africa, Centurion, 2004–2005
Taibu's best Test batting score of 153 was against Bangladesh, Dhaka, 2004–2005
His best Test bowling figures of 1 for 27 came against Sri Lanka, Harare, 2004
He captained Zimbabwe in ten Tests: nine losses, one draw
Taibu holds the record for most runs in an innings without conceding a bye, when Sri Lanka scored 713/3d in 2004. Incidentally all three wickets in that innings were caught by Taibu
ODI Debut: vs West Indies, Harare, 2001
Latest ODI: vs Kenya at Kolkata, India 20 March 2011
Taibu's best ODI batting score of 107 not out was against South Africa, Harare, 2007
His best ODI bowling figures of 2 for 42 came against Sri Lanka, Harare, 2004
He captained Zimbabwe in 29 ODIs: two wins, twenty-seven losses
He scored 98 for his side in ICC World Cup 2011 as their team won by 175 runs against Canada in Nagpur. Taibu played a splendid innings in must-win situation of World Cup.
Became the 5th Zimbabwean to score 3,000 runs during his innings of 53 (74) against Kenya at Eden Gardens, Kolkata during the 2011 World Cup on 20 March 2011.
He along with Stuart Matsikenyeri set the record partnership in ODIs for the sixth wicket for Zimbabwe(188)