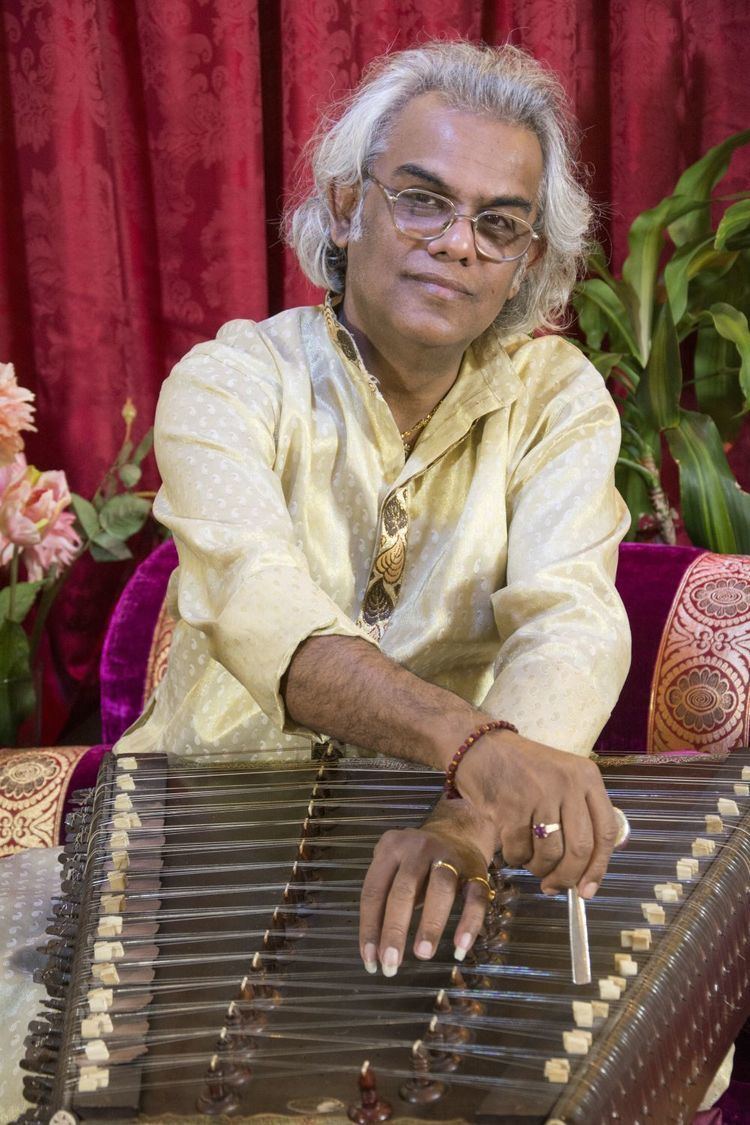 Bhattacharya was born on 23 December 1957 in Howrah (the twin city of Calcutta), India. A commerce graduate from one of the most reputed colleges of Calcutta, young Bhattacharya followed the call of his heart, music, after a few brief years of professional life. His early talim (music instructions) was from his father, Rabi Bhattacharya, honed his skills under the strict vigil of Pt. Dulal Roy and finally the culmination of his learning curve was when the greatest musical icon of India to the world stage Bharat Ratna late Pt. Ravi Shankar accepted young Bhattacharya as his only disciple on Santoor of the Maihar Gharana.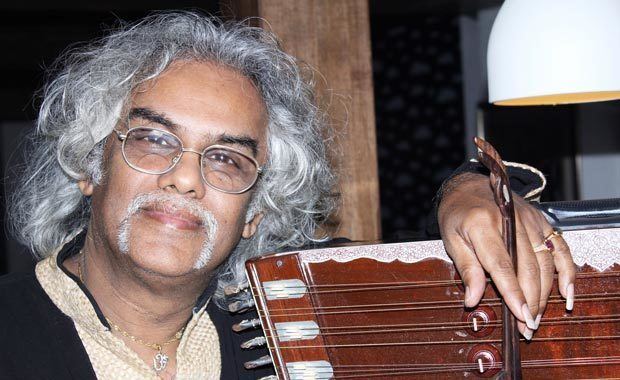 Bhattacharya has been a pioneering and revolutionary musician who has changed the face of Indian classical music. One of the most celebrated torch bearers of Indian classical music, he has traversed the globe many times over, performing in such venues and cities as Royal Albert Hall, Palace-de-beaux (Brussels), Theater-De-La-Viile (France), Apollo Theatre (Spain), Jubilee Auditorium (Canada), and the Kremlin (Russia). His admirers include Prince Charles, George Harrison, and Paolo Solaris.

The famous Maihar Gharana's only santoor maestro, Bhattacharya has revolutionized santoor, the instrument, as well as its style of play. In 1980, he showed for the first time ever that it was possible to 'meend' or glide notes at the lower octave in a hammered instrument like santoor.
Bhattacharya is the inventor of "mankas" or fine tuners that help in the tuning of this 100-stringed instrument fast, with a long-lasting effect and a very high degree of accuracy. His innovative techniques of playing the santoor also facilitates in the playing of "Krintans, Ekharatans, Boltans" broadening the utility of the santoor in various traditional art forms. His improvisations on the shape and string arrangements have resulted in a deeper and more classical sound for the santoor. Bhattacharya is recognized for his wizardry in Ragdari, as well as Layakari (mathematical calculations).
Bhattacharya has released over 100 CDs and cassettes. He has been the recipient of numerous felicitations like pre Grammy nomination in 97, excellence in world music USA, and his CD Kirwani has been acclaimed as the top 10 in the world.
He has endorsed the End Polio Now campaign of Rotary International as its ambassador, and has been recognized by the Indian National Polio Plus Committee both at India Habitat Centre and the Calcutta Press Club for his role in promoting the cause.
Bhattacharya along with Pandit Prodyut Mukherjee created a new raga named "GANGA" on the holy Ganges. The audio CD was released by Padmabibhushan Girija Devi at Sangeet Research Academy on Kristi Creation in Sep 2017.
Bhattacharya prefers to call his instrument 'Shata Tantri Veena', the original Vedic name. His mission is to revive the age-old Indian name of this very traditional classical instrument, (reference of which has been found in the 'Vedas'), instead of the derived Persian name. Bhattacharya strongly believes that Indian classical music is like a therapeutic (positive) drug. The early introduction of this 'drug' in schools and colleges shall help in bringing forth and develop the sensibilities of a young adolescent mind, making him/her more humane and also help negate the bad influences. He doesn't believe in making musician out of every individual, but he strongly believes that through the power of music individuals can be made compassionate, peace-loving and of course musical. Bhattacharya is firm believer in the continuance of legacy and rich heritage of Indian classical music and in the Guru-Shishya parampara. To further this dream and belief he set up a unique institution Santoor Ashram a traditional 'Gurukul' in a village near to Calcutta. He dreams that one day, quite soon, Indian classical music will be introduced at the grass root level, in schools and colleges. Bhattacharya's humanitarian nature is manifested through his efforts of imparting music lessons to very talented yet financially underprivileged music students. The Ashram provides them free stay and hospitality instruments and of course music lessons thereby maintaining the purest form of Guru Shishya parampara. Santoor Ashram, situated amidst the peaceful tranquility and greenery of rural Bengal, has helped shape the careers of some of the recognized musicians of today. Despite financial constraints Bhattacharya continuously strives to develop and shape young, promising classical music careers
Song of Nature, Flame of the Forest (1992) with Vishwa Mohan Bhatt on mohan veena and Ronu Majumdar on bansuri
Essence of Jugalbandi (1993) with Ronu Majumdar
Sargam (1995) (Music of the World)
Kirvani (1996), featuring an original raga and three shorter pieces (Music of the World)
Mental Bliss (1998), Bikram Ghosh, tabla
Nomad Christmas various artists (Music of the World)
Santoor (2000)
Hypnotic Santoor (2001)
Transcendence (2005)
Aahir Bhairav & Gurjari Todi (2009) - Label: Questz World
The Exotic Santoor (Reissued 2010)- Label: Aimrec - Available from Amazon.com