Covid-19
Tara L. Buck




Actress




Tara Buck





1995–present




Actress




Chris Pierce (m. 2012)





March 16, 1975 (age 40) (

1975-03-16

)

Idaho, United States


http://www.tarabuck.com


At the Devil's Door, Boot Tracks, K‑11, Pee‑wee's Big Holiday, The Night Visitor




Chris Pierce, Nicholas McCarthy, Lauren Bowles, Ava Acres, Kristin Bauer van Straten





Twitter
Tara Buck, Tara L. Buck, (born in Hailey Idaho) is an American film, stage, and television actress.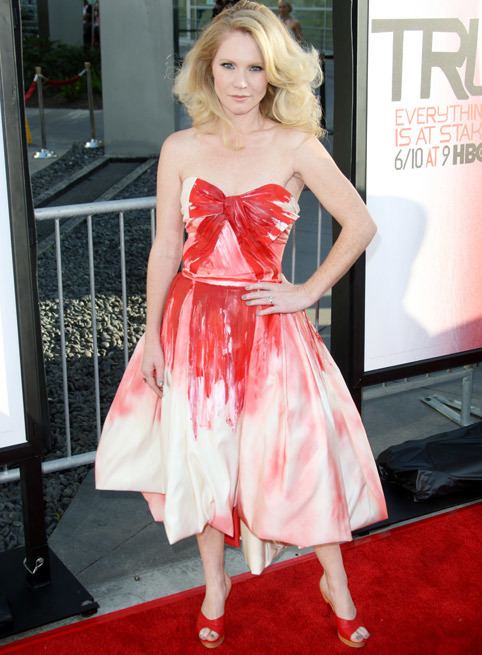 She attended Wood River High School in Hailey Idaho.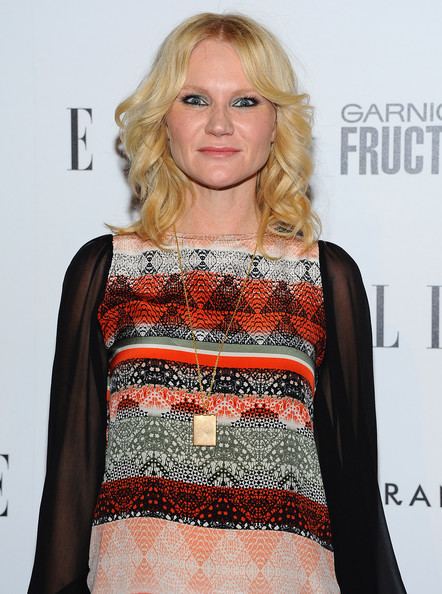 To earn her stripes, she attended and excelled at the prestigious American Academy of Dramatic Arts. Shortly after graduating Tara landed her first recurring television role on the popular series Party of Five.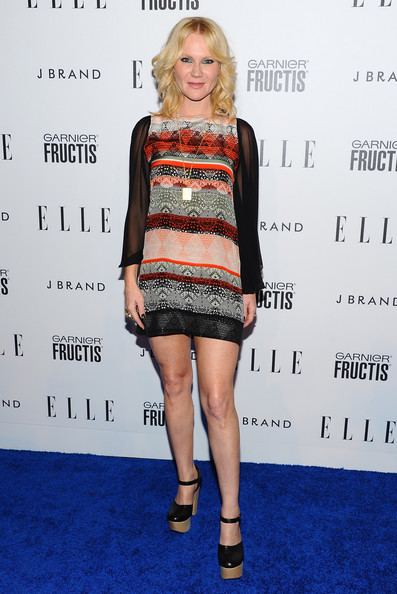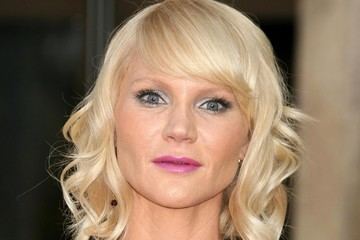 The stage has always been a home and a source of inspiration for Tara. She has starred in numerous live theater productions including Paula Vogel's Pulitzer Prize winner play, How I Learned To Drive and in the West Coast premiere of Ten Cent Night written by Marisa Wegrzyn. Tara was nominated for the prestigious Ovation Award for her tour de force performance in A Gift From Heaven.
Buck is known for her recurring role as Ginger in the HBO television series True Blood. Her other guest appearances include Bones, Cold Case, The Closer, The X-Files and Party of Five. She has also acted in numerous live theater presentations including a lead role in As You Like It. She recurred on the fourth season of the Showtime series Ray Donovan as patrol cop Maureen Dougherty. Buck was the lead in the 2016 film Great Plains, and starred in the 2016 Netflix comedy film Pee-Wee's Big Holiday.
She married singer/songwriter Chris Pierce in 2012.
Tara lives in Southern California with her husband Chris Pierce who is a professional musician. In addition to the arts, they both share a passion for wine and are co-owners of a boutique wine label called Ledbetter. Ledbetter Wines can be found in some of the best restaurants in California.
Party of Five (2 episodes, "Haunted" and "Otherwise Engaged", 1999) .... Ricki (as Tara L. Buck)
Thinking Positive (1999) .... Sara
The X-Files (1 episode, "Orison", 2000) .... Blueberry
Sabrina, the Teenage Witch (1 episode, "House of Pi's", 2000) .... Nancy
The Division (1 episode, "Welcome Home", 2002) .... Aurora
Without a Trace (1 episode, "Underground Railroad", 2003) .... Julie
JAG (1 episode, "Touchdown", 2003) .... P.O. Translator
Six Feet Under (1 episode, "Parallel Play", 2004) .... Girl with Edie
NCIS (1 episode, "The Good Wives Club", 2004) .... P.O. Debra Marshall
The Shield (1 episode, "Hurt", 2005) .... Susan Gary
Strong Medicine (1 episode, "Dying Inside", 2005) .... Josie Weaver
Nip/Tuck (2 episodes, "Rhea Reynolds" and "Granville Trapp", 2005) .... Rhea Reynolds
The Closer (1 episode, "The Other Woman", 2006) .... Ginnifer Rawley
Cold Case (1 episode, "The Red and the Blue", 2006) .... Kylie
1% (HBO) (2008) (TV) .... Kimmy
Bones (1 episode, "The Princess and the Pear", 2009) .... Valerie Daniels
The Grind (2010) .... Kris
2nd Take (2010) .... Evelyn
The Whole Truth (1 episode, "Cold Case", 2010) .... Melissa Derrico
Prime Suspect (2011) .... Kasey Monrad
Southland (1 episode, "Graduation Day", 2011) .... Denise
Justified (2 episodes, "The Spoil" and "Save My Love", 2011)
K-11 (2012)
Tomorrow You're Gone (2012) .... Blonde Mistress
Medeas (2013) .... Ada
Criminal Minds (1 episode, "Gatekeeper", 2013) .... Hannah Johnson
Home (2014)
Longmire (1 episode, "Of Children and Travelers", 2014) .... Phoebe Greene
True Blood (24 episodes, 2008–2014) .... Ginger
Backstrom (TV series) (1 episode, "I Like to Watch", 2015) .... Arianna Fitch
Great Plains (2016) .... Murel
Pee-wee's Big Holiday (2016) .... Beverly
Ray Donovan (4 episodes, 2016) .... Maureen Dougherty
A Mother's Escape (2016)
Tara Buck Wikipedia