Tanner Richie is a Real Estate Agent, and formerly a singer/songwriter/producer in LA, California, in the United States.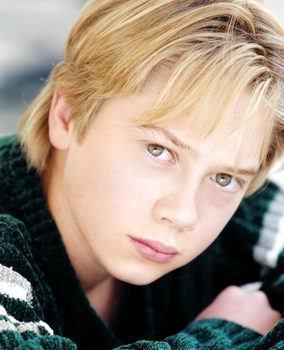 He played Cole in the feature film Family, a thriller in which father and son pick up a hitchhiker and soon everything is not what it first seemed. Tanner was also booked for the role of Simon Stevens in the Hallmark TV movie Love's Unending Legacy (2007).
He won first place in the singing competition at the Norco County Fair in 2004. At the age of 9, he appeared as Gavroche in the travelling international Broadway production of Les Misérables. He performed all over the United States and also in Shanghai, China, for three weeks, and Seoul, Korea, for four weeks.
In 2006 he was nominated for a Young Artist Award for the Best Performance in a Television Series (Comedy or Drama) as Guest Starring Young Actor for Nip/Tuck.
At 13, he began working on his private pilot's licence and is building up his flying log.
Love's Unending Legacy (2007) .... Simon Stevens
Family (2006) .... Cole
Nip/Tuck (3 episodes, 2005)
Hannah Tedesco (2005) TV episode .... Austin Morretti
Tommy Bolton (2005) TV episode .... Austin Morretti
Ben White (2005) TV episode .... Austin Morretti
Threshold .... Young Tate (1 episode, 2005)
The Burning (2005) TV episode (voice) .... Young Tate
Living with Fran .... Vince Lombardi (1 episode, 2005)
Carriage Ride (2005) TV episode .... Vince Lombardi
Gilmore Girls .... Papa (1 episode, 2005)
... aka Gilmore Girls: Beginnings (U.S.: rerun title)
Jews and Chinese Food (2005) TV episode .... Papa
Numb3rs .... David Kramer (1 episode, 2005)
... aka Numb3ers (U.S.: promotional title)
Vector (2005) TV episode .... David Kramer
Father of the Pride .... Bully / .... (1 episode, 2004)
Sarmoti Moves In (2004) TV episode (voice) .... Rabbit/Monkey/Bully
The Nutcracker and the Mouseking (2004) (V) (voice) .... Nicholas
... aka Nussknacker und Mäusekönig (Germany)
Mrs Marshall (2004) .... Anthony Mauro