Name

Tania Bruguera





Role

Artist






Born

1968

Havana, Cuba




Known for

Performance art, installation, and video




Website

http://www.taniabruguera.com


Education

School of the Art Institute of Chicago (1999–2001), Instituto Superior de Arte




Awards

Guggenheim Fellowship for Creative Arts, Latin America & Caribbean




Similar People

Yoani Sanchez, Ana Mendieta, Antonio Rodiles, Wifredo Lam, Regina Jose Galindo
Tania bruguera immigrant movement international art21 exclusive
Tania Bruguera (born 1968 in Havana, Cuba) is a Cuban installation and performance artist. Bruguera lives and works between New York and Havana. Bruguera has participated in numerous international exhibitions. Her work is also in the permanent collections of many institutions, including the Museum of Modern Art and Bronx Museum of the Arts and the Museo Nacional de Bellas Artes de La Habana.
Contents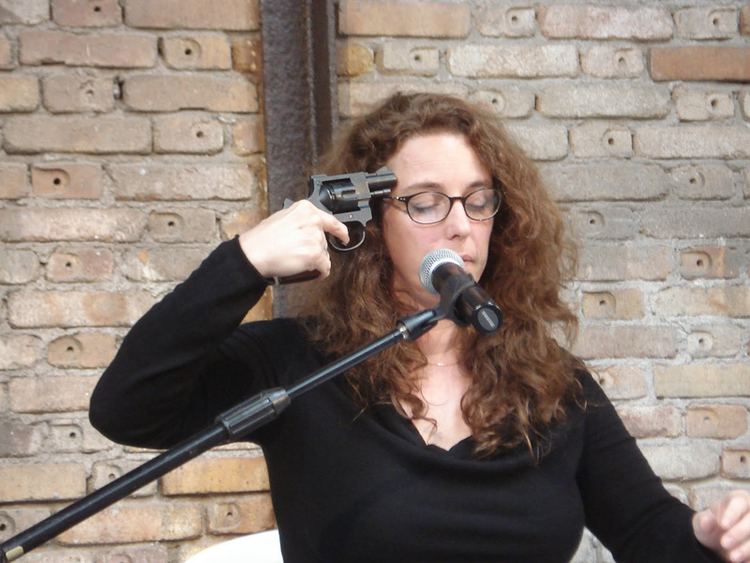 Bruguera's work pivots around issues of power and control, and several of her works interrogate and re-present events in Cuban history. As part of the work, Bruguera has launched an Immigrant Respect Awareness Campaign and launched an international day of actions on 18 December 2011 (which the UN has designated International Migrants Day), in which other artists will also make work about immigration.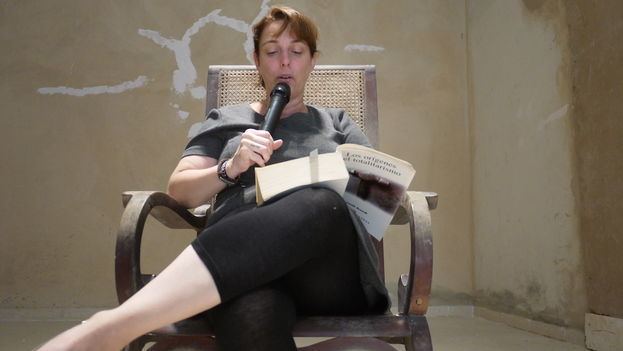 Tania bruguera the francis effect art21 exclusive
Biography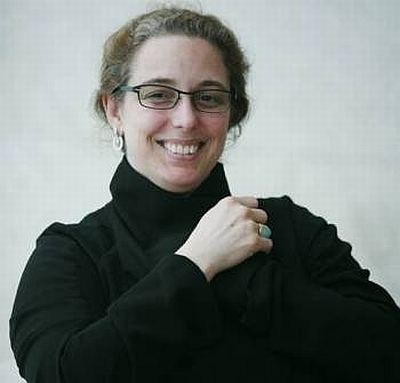 With Tania Bruguera's father being a diplomat and minister in the Fidel Castro government, Tania moved three times throughout her childhood. Her father's career took the family to Paris (1973-1974), Lebanon (1974-1977), and Panama (1977-1979). In 1979, two years after her third move, Bruguera decided to return to Cuba.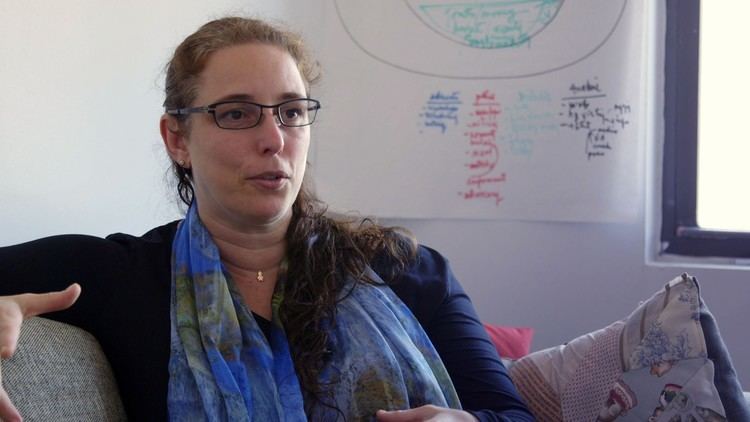 Bruguera studied at the Instituto Superior de Arte in Havana and then earned an M.F.A. in performance from the School of the Art Institute of Chicago. She is the founder and director of Catédra Arte de Conducta (behavior art school), the first performance studies program in Latin America, which is hosted by Instituto Superior de Arte in Havana.
From 2003 through 2010, she was an Assistant Professor at the Department of Visual Arts of The University of Chicago, United States and is an invited professor at the Università Iuav di Venezia in Venice, Italy. On January 2nd 2015, she was released after having three back-to-back detentions within the time frame of three days, after having over a thousand artists worldwide signing an open letter to Raúl Castro calling for her release.
Controversy
Bruguera's connections with the Cuban political nomenclature through her father have been said to be the reason why she, as a Marxist Cuban, could develop an international career with ease; in a way this is no true opponent the Cuban government could ever realize.
Work
Her 1997 work The Burden of Guilt (El peso de la culpa) was the artist's take on a story that indigenous people in Cuba vowed to eat dirt and nothing else rather than be the captives of the Spanish conquistadors. Bruguera interpreted their act of eating dirt as "a weapon of resistance." In her performance, Bruguera stood, naked, with a lamb carcass hanging from her neck, creating both a physical and symbolic burden. For 45 minutes, she consumed soil mixed with water and salt representing tears. As Edward Rubin described it, "The harrowing piece was first performed in Havana, where the audience was duly reminded that freedom, liberty and self-determination are not abstract ideals, but achievements that deeply inscribe their meaning on our physical being."
In 1998 -1999 Tania created a behavior art piece titled "Desierro" which translates into 'Displacement' in English. This piece of work resembles the power figure 'Nikis Nkonde' and is supposed to draw attention to the empty promises the Cuban government made to the Cuban people during the revolution. With this piece of art Tania calls upon the Cuban people to take an active stance and demands from the Cuban government to finally fulfill their promises.
In 2002, Tania Bruguera founded the Cátedra Arte de Conducta (Behavior Art School) in Havana, Cuba to provide a space for the training of alternative art studies in contemporary Cuban society. The focus of the Cátedra was to educate Cubans on diverse styles of art, and to show how art could be used as a tool for the transformation of ideology.
A March 2009 performance by Tania Bruguera at an arts centre in Havana has been involved in controversy. During the performance Bruguera put up a microphone and told people in attendance they could say whatever they wanted for one minute. Various of the attendees use the opportunity to ask for "freedom" and "democracy". One of these was the awarded blogger Yoani Sánchez. The Cuban government denounced this in a statement saying that it considered "this to be an anti-cultural event of shameful opportunism that offends Cuban artists and foreigners who came to offer their work and solidarity."
In 2011, Bruguera began working on Immigrant Movement International, a multi-part artwork expected to continue through 2015. Bruguera began in 2011 by spending a year living in a small apartment in Corona, Queens, with five immigrants and their children. She was interested in experiencing some problems immigrants without residency papers encountered trying to survive on low pay and without health insurance. The project, funded by the Queens Museum of Art and a nonprofit arts group called Creative Time, also involved opening a storefront in New York where Bruguera wanted to hold arts workshops for immigrants, but found that most of the people who came to the store were interested in learning English or help finding employment or legal aid.
In 2012, she presented Surplus Value, a participatory work as part of the larger project of Immigrant Movement International. In order to enter Surplus Value, museum visitors waited in a long line, and some were randomly allowed to enter, while others were submitted to lie detector tests asking about their travel history. The exhibition space contained four reproductions of signs from Nazi labor camps.
In 2013, she initiated the project The Museum of Arte Útil in collaboration with Queens Museum of Art in New York and the Van Abbemuseum in Eindhoven (NL). Arte Útil in Spanish roughly translates as useful art, but also suggests art as a device or tool. Arte Útil imagines, creates and implements socially beneficial outcomes. The Museum of Arte Útil evolved in the Asociación de Arte Útil, a new, international membership organisation that seeks to promote and implement Arte Útil. Alistair Hudson, director of the Middlesbrough Institute of Modern Art (MIMA) is co-director with Bruguera of the Asociación.
In 2017, Bruguera proposed herself as a candidate in the 2018 Cuban Presidential Election in a video called #YoMePropongo en Cuba. In this project, she challenges the audience to imagine what they would do to create a better future Cuba, if they were elected president. To date, Bruguera has received 70 video responses from everyday Cubans expressing their desires to reform the corrupt government, include affordable housing, and improve their weak economy.
Bruguera has participated in numerous international exhibitions, including Documenta 11 (2002), the Bienal Iberoamericana in Lima, Peru (2002), the Istanbul Biennial (2003), the Shanghai Biennale (2004), and the Gwangju Biennale in Gwangju, Korea (2008). Her work is also in the permanent collections of many institutions around the world, including the Museum of Modern Art and Bronx Museum of the Arts in New York and the Museo Nacional de Bellas Artes de La Habana.
Activism
Bruguera was arrested and released three times in the time frame of December 2014 through January 2015 for having organized a public performance in La Havana's Plaza de la Revolución. She was detained with several other Cuban artists, activists, bloggers and journalists who participated in the 'Yo Tambien Exijo' campaign. The campaign arose after Raúl Castro and Barack Obama's declarations on December 17th, 2014 about the restoration of diplomatic ties, potentially bringing an end to five decades of hostility. The first arrests were made on Tuesday, December 30th, after Bruguera announced a public performance with the intention of leaving an open microphone available to Cubans to allow them to freely express their thoughts. The performance, titled Tatlin's wisper #6 – Havana Version, was already staged in 2009 during the 10th Havana Biennial.
The event has attracted widespread media coverage both in favor and against her action and a public letter in support of Tania addressed to Raúl Castro was written and signed by over a thousand people across the globe. The letter stated: 'We firmly believe her detention, and the withdrawal of her Cuban passport, are inappropriate responses to a work of art that simply sought to open space for public discussion.' Eventually she was released and the Cuban government returned Tania Bruguera's passport on 10 July 2015, six months after confiscating it.
In December 2015, Bruguera announced that she may still return to Cuba. She said that during the time of her detention she only agreed to leave under two conditions: that dissidents who were arrested after attending her aborted performance in Revolution Square be released; and that the Cuban government give her a signed and stamped letter guaranteeing that she could return to Cuba.
On March 3, 2016 she launched a Kickstarter campaign to raise funds for INSTAR (Institute of Artivism Hannah Arendt). The Institute focuses on creating bridges of trust, peaceful and considered responses in times of hardship, and to create a place where people with different political views can come together to build a better country."YBCA: Talking to Power/Hablandole al Poder". YBCA. Retrieved 23 September 2017. </ref>
Awards
2013: Meadows Prize. Meadows School of Art and The Meadows Foundation. Texas, United States.
2012: Honorary Committee. 40 Years of Latino Arts & Culture. El Museo del Barrio. New York, United States.
2012: Derek Williams Trust Purchase Award. Amgueddfa Cymru — National Museum Wales, Contemporary Art Collection. Wales, United Kingdom.
2012: Artes Mundi Finalist. National Museum of Art. Wales, United Kingdom.
2011: Mid-Career Artist CIFO Grant. Cisneros Fontanals Art Foundation. Florida, United States.
2011: Best Show in a University Gallery in 2010: "Tania Bruguera: On the Political Imaginary." AICA Awards. New York, United States.
2011: The Bronx Museum of the Art's recognition. The Bronx Museum of the Arts. New York, United States.
2010: Biennial Competition Award. The Louis Comfort Tiffany Foundation. New York, United States.
2009: Ordway Prize Finalist. Creative Link for the Arts / The New Museum. New York, United States. 1st Neuberger Prize. Neuberger Museum. New York, United States.
2008: Prince Claus Award. Prince Claus Fund. Rotterdam, The Netherlands.
2007: European Commission for Descentralized Cooperation. European Union.
2005: Fundación Amistad Travel Grant Support. Fundación Amistad. New York, United States.
2002–2004: Cuban Arts Fund Grant. Cuban Arts Fund. New York, United States.
2001: MFA Graduate Fellowship, The School of the Art Institute of Chicago. Illinois, United States.
2001: Odyssey Travel Grant. The School of the Art Institute of Chicago. Chicago. Illinois, Chicago.
2000: Prince Claus Grant. Prince Claus Fund. Rotterdam, The Netherlands.
1999: Merit Scholarship. The School of The Art Institute of Chicago. Illinois, United States.
1998: Fellowship. The John Simon Guggenheim Memorial Foundation. New York, United States.
References
Tania Bruguera Wikipedia
(Text) CC BY-SA