6.2

/

10

Alchetron

Rate This




Music director

Trevor Horn




Genre

Comedy, Drama, Romance




Release date

March 2, 2011 (2011-03-02) (Los Angeles premiere) March 4, 2011 (2011-03-04)

Writer

Jackie Filgo (screenplay), Jeff Filgo (screenplay), Topher Grace (story), Gordon Kaywin (story)

Initial release

March 2, 2011 (Los Angeles)

Story by

Topher Grace, Gordon Kaywin

Cast

Topher Grace

(Matt Franklin),

Anna Faris

(Wendy Franklin),

Dan Fogler

(Barry Nathan),

Teresa Palmer

(Tori Frederking),

Michelle Trachtenberg

(Kitchelle Storms),

Michael Biehn

(Bill Franklin)




Similar movies

Django Unchained

,

Toy Story

,

Jamon Jamon

,

Bridesmaids

,

Hachi: A Dog's Tale

,

The Dilemma




Tagline

Best. Night. Ever.
Recent MIT grad Matt Franklin (Topher Grace) should be well on his way to a successful career at a Fortune 500 company, but instead, he rebels against maturity by taking a job at a video store. Matt rethinks his position when his unrequited high-school crush, Tori (Teresa Palmer), walks in and invites him to an end-of-summer party. With the help of his twin sister (Anna Faris) and his best friend (Dan Fogler), Matt hatches a plan to change the course of his life.
Contents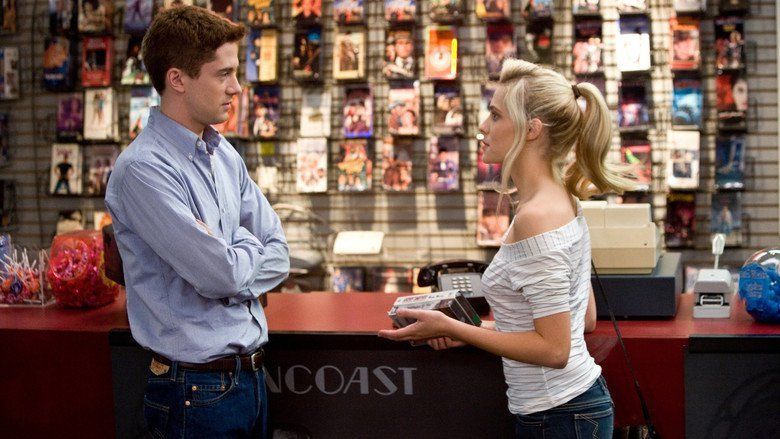 Take Me Home Tonight is a 2011 American retro comedy film directed by Michael Dowse and starring an ensemble cast including Topher Grace and Anna Faris. The screenplay was written by Jackie and Jeff Filgo, formerly writers of the television sitcom That 70s Show, of which Grace was a cast member. The title comes from the 1986 Eddie Money song of the same name, also played in the theatrical trailer. Shooting began on the week starting February 19, 2007, in Phoenix, Arizona. The film received its wide theatrical release on March 4, 2011. Prior to release the film was titled Young Americans and Kids in America.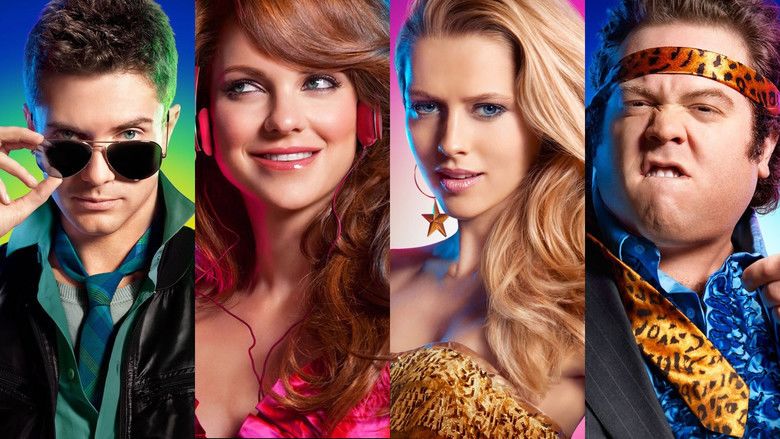 Despite having the name, the song "Take Me Home Tonight" by Eddie Money is never played in the film. Only the first trailer includes the song, as well as the menu screen of the Blu-ray and DVD versions of the movie.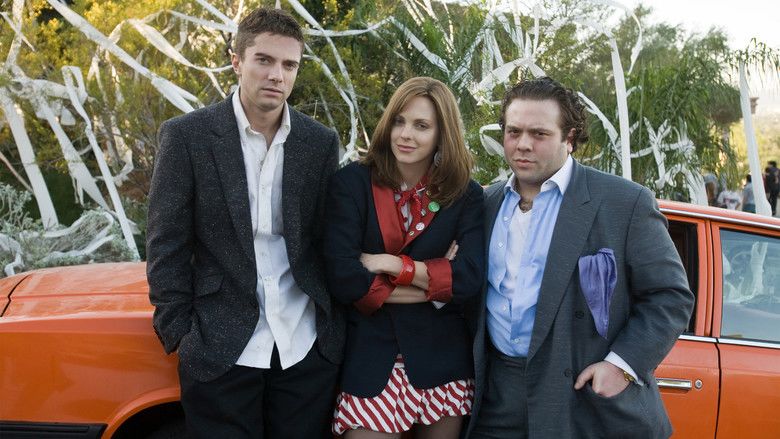 A floundering MIT graduate sends out the '80s with a bang after being invited to an end-of-summer bash by his former high school crush.
Plot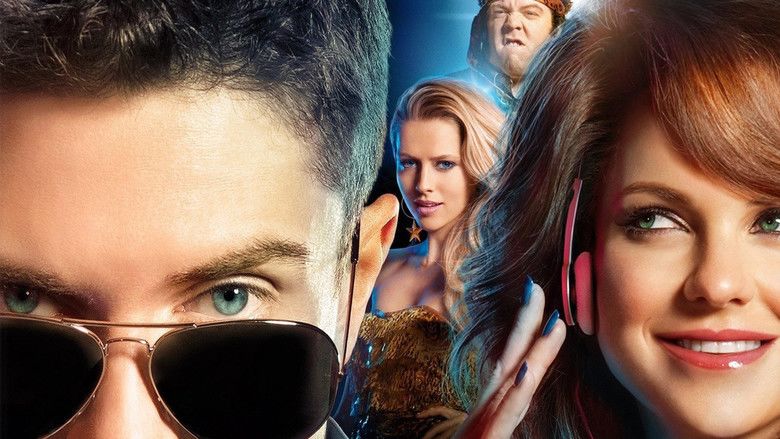 The film is set in 1988 Los Angeles. Matt Franklin (Topher Grace) is a recent MIT graduate who works at a Suncoast Video store while trying to figure out what he wants to do with his life, something that his police officer father (Michael Biehn) has grown impatient with. While working one day, Matts high school crush, Tori Frederking (Teresa Palmer), randomly walks into the store. After pretending that he doesnt work there and saying that he works at Goldman Sachs in an effort to impress her, Tori invites Matt to a Labor Day party, hosted by Matts twin sister Wendys (Anna Faris) boyfriend, Kyle Masterson (Chris Pratt), at his hillside home.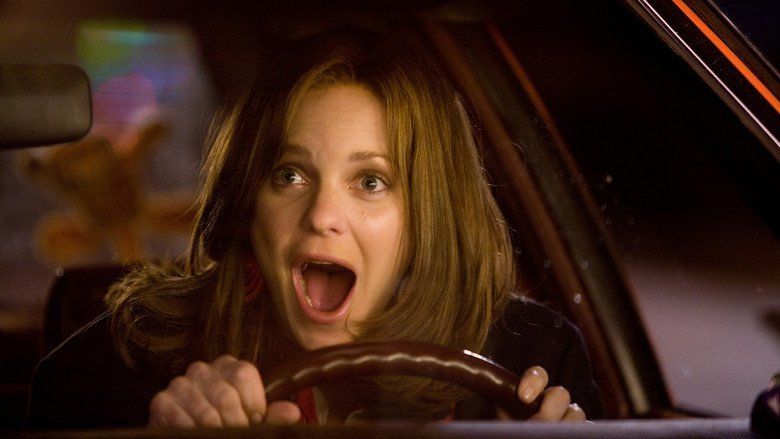 Later that night, Matt, Wendy, and Matts best friend, Barry Nathan (Dan Fogleberg), head to the party. On the drive over, Barry steals a brand new Mercedes-Benz convertible from the car dealership he got fired from earlier that day, justifying his actions by saying that Matt needs the convertible if he really wants to impress Tori. The trio arrive at the party. While there, Matt catches up with an old classmate (who actually works at Goldman Sachs) and then awkwardly tries to woo Tori. Barry snorts some cocaine he found in the glove box of the stolen convertible and gets involved in a dance-off, and Wendys boyfriend proposes to her in front of everyone at the party. She says yes, upsetting Matt, who doesnt think that Kyle will support her in her dream to attend graduate school at the University of Cambridge. Tori eventually invites Matt and Barry to another party her boss is hosting in Beverly Hills. Matt takes Tori there in the Mercedes, while Barry rides with her two friends in another car, using the cocaine as an enticement to let him go along. Barry has a wild sexual encounter with an older woman while Matt and Tori continue to mingle with each other, after Matts successful put down of Toris boss, a habitual sexual harasser. They leave the party to go into a neighbors backyard where they jump on a trampoline, play truth or dare, and end up having sex.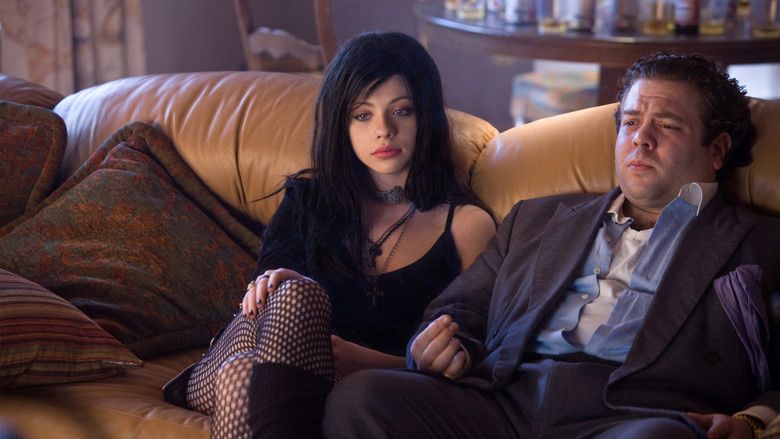 Meanwhile, Wendy shares her unopened admissions letter from Cambridge with Kyle, and it is revealed that she was not accepted. Kyle is visibly relieved, while Wendy is visibly upset. Matt confesses to Tori that he doesnt actually work at Goldman Sachs. Tori gets extremely upset at his deception and storms off, back to her bosss party, leaving Matt guilt-ridden. Matt finds Barry there and they leave the party, and Matt tells Barry about how he told Tori the truth about his job. Barry patronizes him for not trying to have just one night of enjoyment and attempts to lighten the mood by offering Matt a line of cocaine, despite him driving. Matt, feeling vulnerable, attempts to snort the cocaine, but ends up driving the convertible off the road and into a ditch. A police cruiser soon arrives, and it turns out to be Matts dad and his police partner. Already disappointed with Matts unwillingness to choose a career path, Mr. Franklin damages the convertible even more as a means of coercing Matt to get a better job in order to pay off the damages. He takes Matt and Barry into custody, but lets them off in the neighborhood with a warning. Matt apologizes to his dad for being such a failure, to which his dad replies that because hes never even tried to succeed, hes actually less than a failure. Then, in a less condescending tone, he encourages Matt to take a shot at anything in life.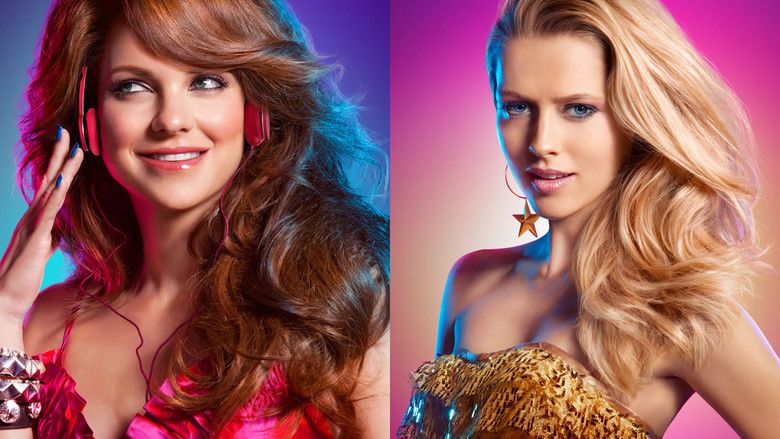 Knowing Tori has left her car at the party, Matt and Barry make their way back there, where bets are being placed on who will "ride the ball", a giant, steel sphere that someone enters and rides as its rolled down a hill (something Matts dad has stated that nobody has done since he himself was a kid). Matt finds Tori at the party and tries to apologize, but Tori is unwilling to forgive him. Feeling he has nothing to lose, Matt volunteers to "ride the ball". When he does the ball rolls downhill uncontrollably, hitting several parked cars and eventually flying off an embankment before landing in a backyard swimming pool. Matt almost drowns as the ball sinks, but manages to escape just in time. Barry rushes to the scene and walks with Matt back toward the party, meeting up with Wendy and Tori, who are elated to discover he wasnt killed. Matt apologies to Tori, and she forgives him after playing a little hard-to-get and then gives him her phone number. All four return to the party, which is beginning to wind down as dawn approaches. All who are still there whoop it up at Matts successful return.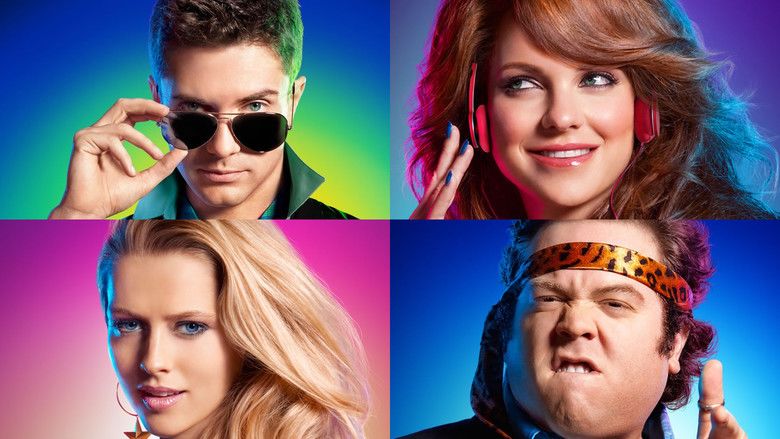 Wendy, after realizing Matt was right all along, ends the engagement and breaks up with Kyle, who experiences a crying breakdown. Pondering his future with a Goth-type girl he met at the party, Barry is told by her that maybe he should go to college. Outside, as she leaves the party, Matt boldly kisses Tori goodbye. Matts dad is shown investigating the scene where the steel ball was found. He finds Matts Suncoast Video name tag floating in the pool, and smirks proudly. Barry staggers out of the party house, now in a shambles, to meet up with Wendy and Matt, who asks "Who wants breakfast?", and the three leave together as the sun is rising.
Production

Principal photography was completed in 2007, but Universal Studios shelved the film until its 2011 theatrical release. Topher Grace posted that the release of the film was delayed when the studio didnt know how to handle and promote a youth comedy film with portrayal of cocaine use, as the drug was prominent in the 1980s.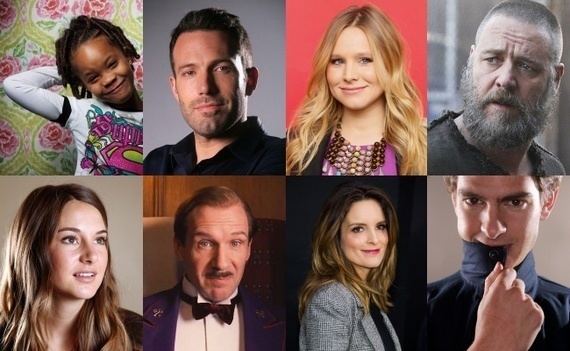 Its release remained delayed until Relativity Media subsidiary Rogue acquired the film from Universal Pictures for $10 million. The film was previously titled Young Americans and Kids in America, titles of popular songs by David Bowie and Kim Wilde.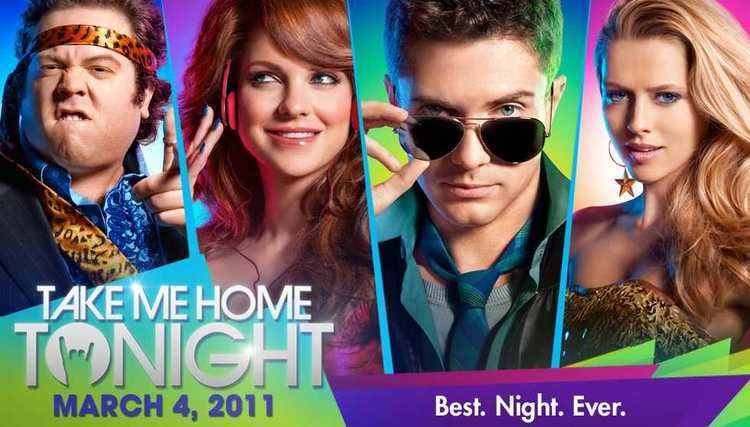 On March 3, 2011, while being interviewed on Ryan Seacrests 102.7 KIIS FM radio show, Topher Grace announced to former American Idol contestant Chris Medina that 1% of the films box office revenue would be donated to the care of Medinas injured fiance, Juliana Ramos. Juliana was involved in a serious car accident in 2009 and suffered a traumatic brain injury. Her story has been widely followed across the nation since Medinas appearance on American Idol.
Release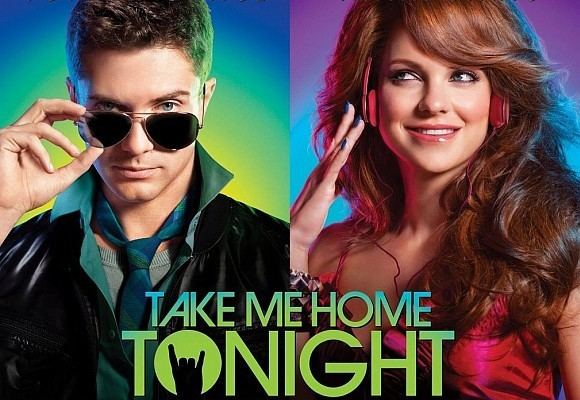 The film was released in the U.S. on March 4, 2011. Relativity released a trailer for the film in December 2010.
Box office
Take Me Home Tonight was a box office flop. The film debuted at #11 with $3,464,679 on its opening weekend in 2,003 theaters in North America. The film grossed $6,928,068 in North America, failing to recoup its $19 million budget.
Critical response
Take Me Home Tonight received mixed reviews from film critics. On Rotten Tomatoes, the film has an overall approval rating of 28%, based on 115 reviews, with an average rating of 4.6/10. The sites critical consensus reads, "It has a charming sweetness about it, but Take Me Home Tonight is neither funny nor original enough to live up to the comedies it evokes." On Metacritic, the film has a score of 42 out of 100, based on 38 critics, indicating "mixed or average reviews".
Peter Travers of Rolling Stone writes that "Take Me Home Tonight has just enough heart and retro party spirit to hold the line before familiarity breeds contempt." Critics have praised the leads and felt the film was heartwarming but was not nearly as original and funny as it was suggested to be. Londons Daily Mail described the film as a "laugh-free U.S. comedy" and "relentlessly unappealing". David Denby of The New Yorker writes that "(Topher) Grace has a way about him, the young Australian actress Palmer is lovely and crisp, and the Canadian writer-director Michael Dowse manages the exuberant traffic well enough."
Colin Covert of the Minneapolis Star Tribune gave the film 3 out of 4 stars, writing that the movie is a "winning rag bag of gags, combining fast-paced physical shtick with a clever script. Theres romantic comedy savvy period satire and "Jackass"-style stunts...Take Me Home Tonight is a time capsule from the heyday of John Hughes and Cameron Crowe, a time when comedies allowed their characters to be human as well as humorous."
Accolades
Teen Choice Awards
2011 - Choice Movie Actress: Comedy for Anna Faris (Nominated)
Similar Movies
Dan Fogler appears in Take Me Home Tonight and Good Luck Chuck. Anna Faris appears in Take Me Home Tonight and Just Friends. Chris Pratt appears in Take Me Home Tonight and The Five-Year Engagement. Chris Pratt and Anna Faris appear in Take Me Home Tonight and Whats Your Number?. How I Got into College (1989).
Home media
The DVD and Blu-ray were released on July 19, 2011. The Blu-ray edition includes a digital copy.
References
Take Me Home Tonight (film) Wikipedia
(Text) CC BY-SA
Take Me Home Tonight (film) IMDb
Take Me Home Tonight (film) themoviedb.org