7.6

/

10

Alchetron

7.6

Rate This




Director

Jeong Jae-eun


Duration




Country

South Korea






Genre

Drama




Writer

Jae-eun Jeong




Language

Korean





Release date

October 12, 2001 (2001-10-12)




Initial release

October 12, 2001 (South Korea)




Music director

Kim Jun-seok, Jo Seong-woo, Yong-rock Choi, Park Gi-hyeon




Screenplay

Jeong Jae-eun, Eon-hie Lee


Cast

Yu-won Lee

(Hye-ju),

Ji-young Ok

(Ji-young),

Eung-sil Lee

(Bi-ryu),

Eung-ju Lee

(Ohn-jo),

DooNa Bae

(Tae-hie)



Tagline

A joint diary of five girls standing on the tulmutuous summit of adulthood.




Similar

A Girl at My Door, The Host (2006 film), Castaway on the Moon
Take care of my cat trailer english subbed
Take Care of My Cat (Hangul: 고양이를 부탁해; RR: Goyangireul Butakhae) is a 2001 South Korean coming of age film, the feature debut of director Jeong Jae-eun. It chronicles the lives of a group of friends — five young women — a year after they graduate from high school, showing the heartbreaking changes and inspiring difficulties they face in both their friendships and the working world.
Contents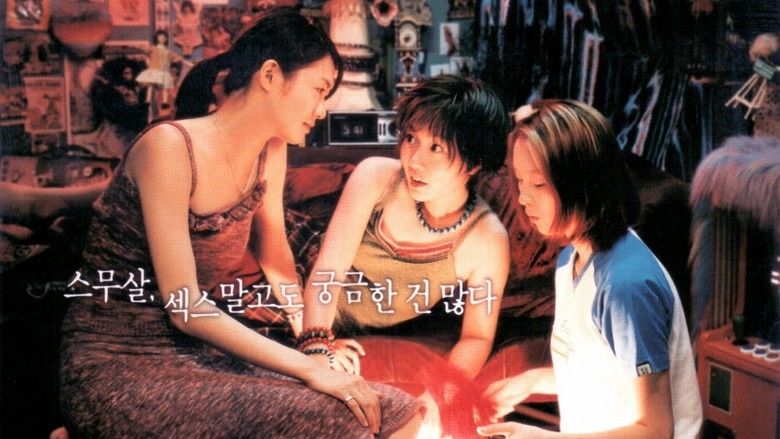 Take care of my cat ost 02 byul 2
Plot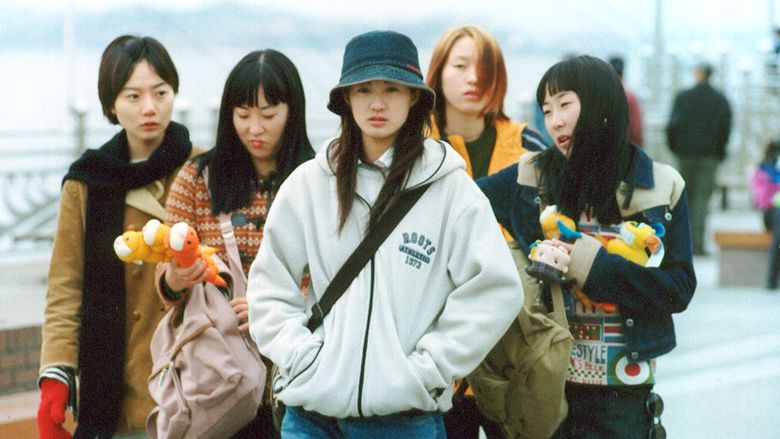 In the dingy port town of Incheon, five friends attempt to make the difficult transition from high school to the adult world: Hae-joo, who is pursuing a career at a brokerage firm in Seoul; Tae-hee, who works at her family's sauna for free and volunteers as a typist for a poet suffering from cerebral palsy; Ji-young, a young artist who wanders between low-paying jobs while caring for her elderly grandparents; and twins Bi-ryu and Ohn-jo, who make their living selling handmade jewellery on the street.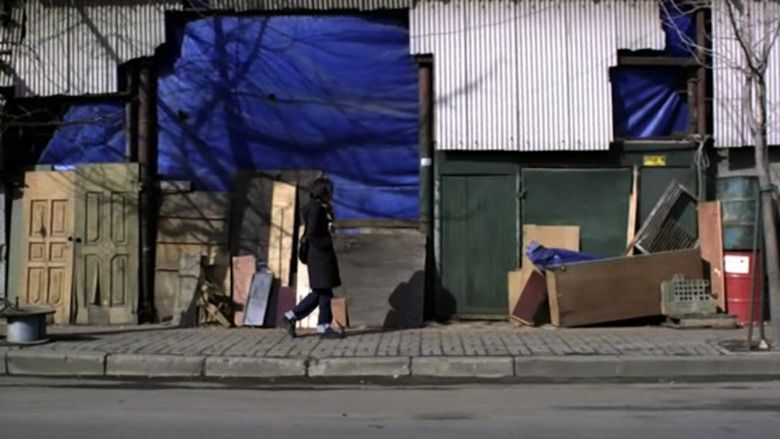 Hae-joo immediately makes efforts to move up in the workplace, but finds that she is unable to progress much further without a university degree. Her friendship with Ji-young begins to deteriorate after she makes an insensitive comment about Ji-young's desire to study textile design and later returns a stray kitten given to her as a birthday present, reasoning that she has no time to look after it. Tae-hee tries to keep close ties with both of them, but Hae-joo's preoccupation with work and Ji-young's stubbornness causes a rift to form between the two. Tae-hee and Ji-young grow closer as a result, bonding over a shared dream of travelling overseas.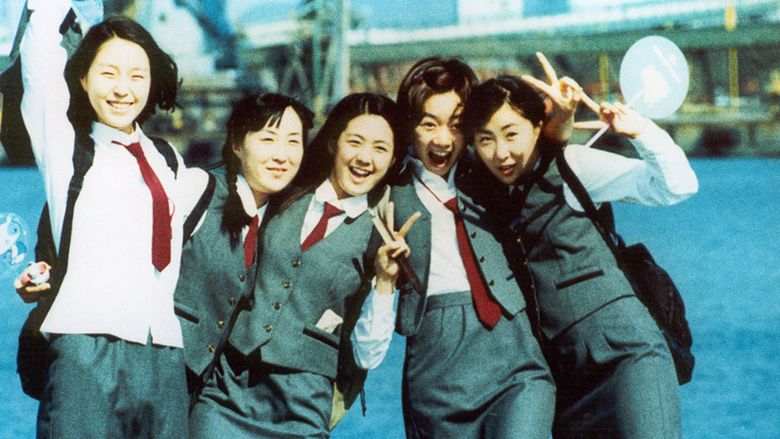 After the group sleeps over at the twins' house, Ji-young sneaks away at dawn to find that the roof of her house has collapsed, killing her grandparents. Refusing to co-operate with the police, Ji-young is taken to juvenile detention. Tae-hee visits her at the detention centre, where Ji-young reveals that she is reluctant to leave; with no home and no family she feels she has nowhere else to go. Tae-hee reassures her that whatever happens, they will always be friends.
Eventually, Ji-young is released from the detention centre to find Tae-hee waiting for her. Tae-hee reveals that she has run away from home, taking the money she is owed from working for her family and suggests that they travel together. The film ends with Tae-hee and Ji-young at the airport, leaving Incheon.
Cast
Bae Doona as Yoo Tae-hee
Lee Yo-won as Shin Hae-joo
Ok Ji-young as Seo Ji-young
Lee Eun-shil as Bi-ryu
Lee Eun-jo as Ohn-jo
Reception
Though critically acclaimed in its native South Korea, the film's box office returns were not so great, prompting a 'Save the Cat' movement involving film industry professionals and Incheon residents to try to increase viewership before its theatrical run would be cut short. A campaign was also launched for a theater re-run.
Local filmmakers organized a festival to support the survival of films that hold fast to artistic significance and compromise commercial success (in the process come and go without much recognition). The title of the event, WaRaNaGo, came from the initial syllables of four 2001 movies - Waikiki Brothers, Raybang, Nabi ("Butterfly") and Goyangireul Butakhae ("Take Care of My Cat") - which all fared poorly in the box office.
The film won numerous awards at international film festivals, namely the NETPAC Award and New Currents Award Special Mention at the Pusan International Film Festival, the FIPRESCI Prize at the Hong Kong International Film Festival, the Best Picture award ("Golden Moon of Valencia") at the Cinema Jove Valencia International Film Festival, a KNF Award Special Mention in the competition section of the International Film Festival Rotterdam, among others. It was invited to the Young Forum section at the Berlin International Film Festival and was also theatrically released in Japan, Hong Kong, U.K and U.S.A.
Awards
NETPAC Award
New Currents Award - Special Mention
Best Actress - Bae Doona, Lee Yo-won, Ok Ji-young
Best Planning/Producer - Oh Ki-min
Special Jury Prize - Jeong Jae-eun
Best New Actress - Lee Yo-won
Best New Director - Jeong Jae-eun
Best New Actress - Lee Yo-won
Best Producer - Oh Ki-min
2002 Baeksang Arts Awards
Best Actress - Bae Doona
Best New Actress - Lee Yo-won
Best Actress - Bae Doona
2002 Korean Film Awards
Best New Director - Jeong Jae-eun
FIPRESCI Prize - Special Mention
KNF Award - Special Mention
2002 Cinema Jove Valencia International Film Festival
Golden Moon of Valencia (Best Film)
Take care of my cat ost 01 byul jin jung han french fries eh shi dae neun gat neun ga
References
Take Care of My Cat Wikipedia
(Text) CC BY-SA
Take Care of My Cat IMDb
Take Care of My Cat themoviedb.org