Occupation

Actress, model




Years active

2005–present




Full Name

Sylvia Gertrudis Martyna Hoeks

Born

1 June 1983 (age 40) (

1983-06-01

)

Other names

Sylvia Hoecks, Sylvia Hoek

Movies




Similar People

Geoffrey Rush, Jim Sturgess, Giuseppe Tornatore,

Jos Stelling

, Kiruna Stamell
Shooting stars 2011 sylvia hoeks actress in tirza netherlands
Sylvia Hoeks (born 1 June 1983) is a Dutch actress.
Contents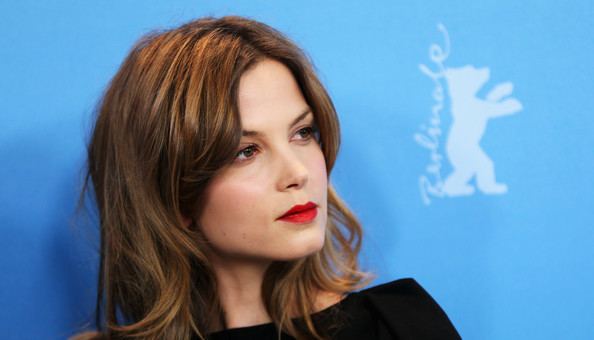 Sylvia hoeks the netherlands 2011
Career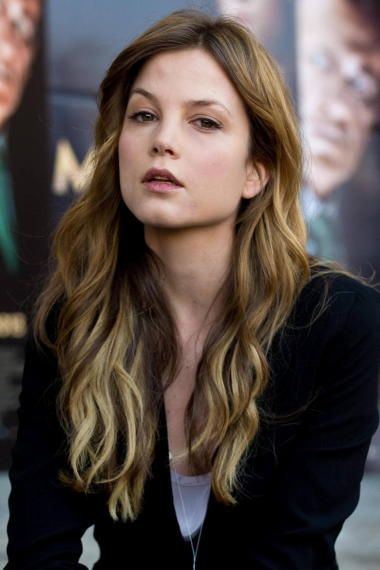 During high school she was scouted by Elite models, and she started travelling as a model all around Europe for a couple of years. After finishing high school she attended the Maastricht Theatre Academy.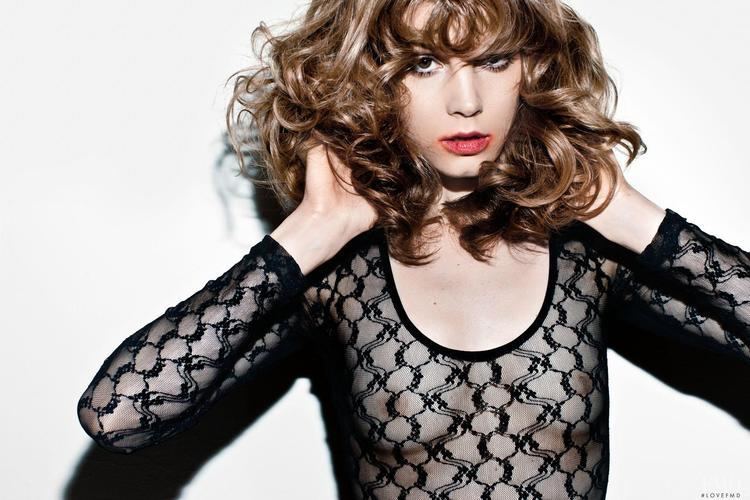 Right after graduation she made her national breakthrough with the Jos Stelling film Duska (2007). She won a Golden Calf (the Dutch equivalent of the Oscars) at the annual Netherlands Film Festival.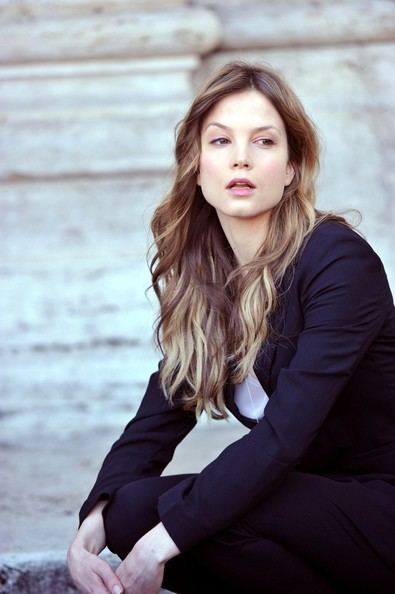 In 2011, Sylvia was presented at the Berlinale as Shooting Star, a unique Pan European initiative which puts a spotlight on Europe's best actors.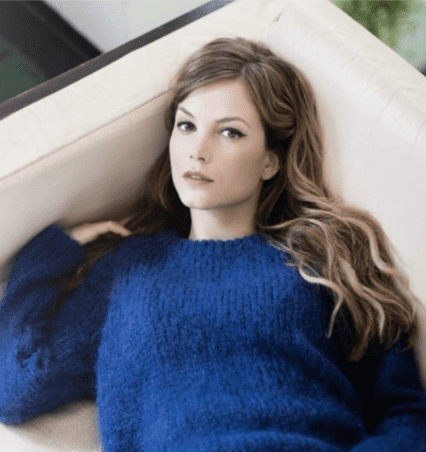 Her international breakthrough in 2013 was after working with the Oscar-winning director Giuseppe Tornatore in his film The Best Offer starring opposite Geoffrey Rush.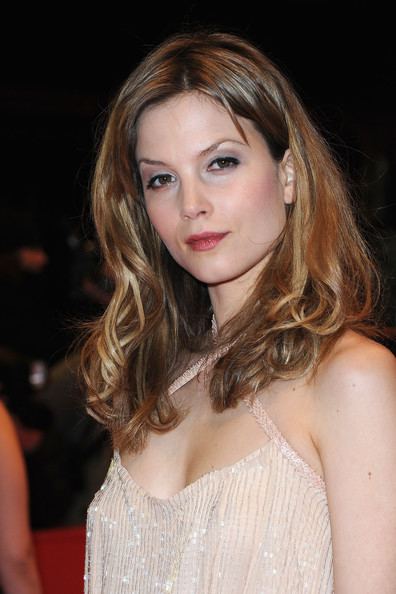 She has recently been cast in Blade Runner 2049, directed by Denis Villeneuve.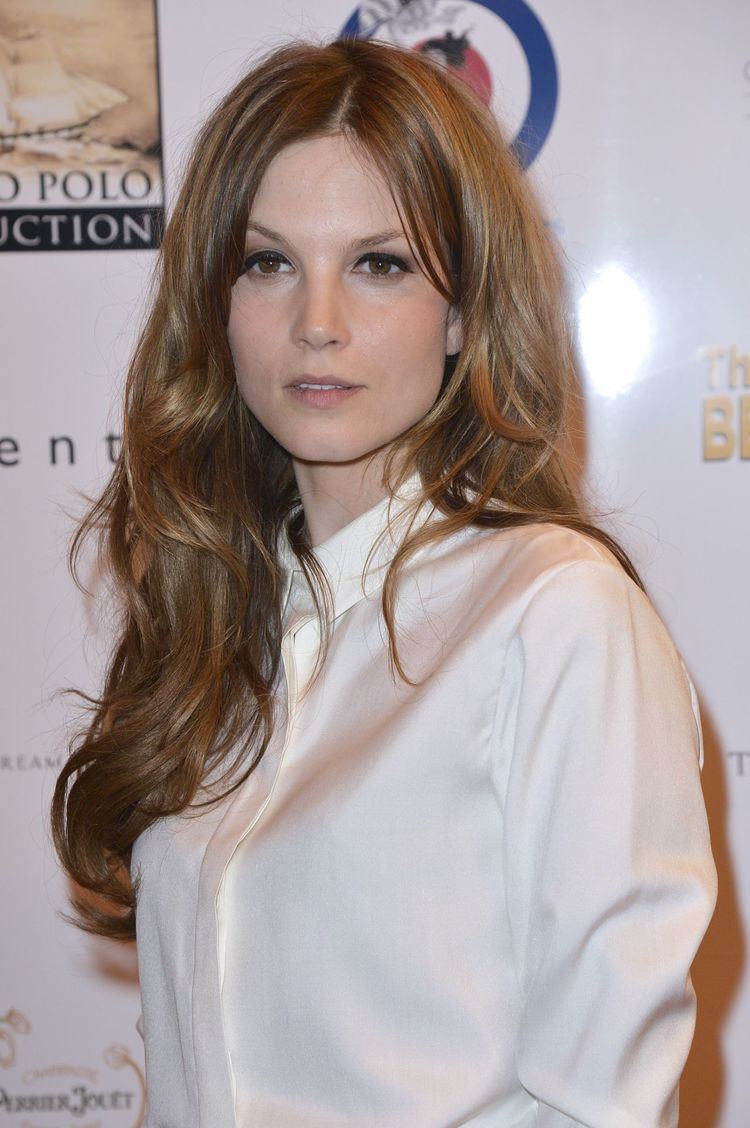 Filmography
Actress
-
Queen & Country (announced)
as
Tara Chace (rumored)
-
Untitled Sylvia Kristel Biopic (announced)
as
Sylvia Kristel
-
Hurricanna (pre-production)
-
Berlin Nobody (post-production)
-
Seacole (post-production)
as
Florence Nightingale
-
Twilight of the Gods (TV Series) (post-production)
as
Sigrid
- Episode #1.1 - Sigrid (voice)
2022
Oak Thorn & The Old Rose of Love (Short)
as
Lady of The Lake
2019
See (TV Series)
as
Queen Kane
- I See You (2022) - Queen Kane
- God Thunder (2022) - Queen Kane
- The Lowlands (2022) - Queen Kane
- The House of Enlightenment (2022) - Queen Kane
- The Storm (2022) - Queen Kane
- This Land Is Your Land (2022) - Queen Kane
- Watch Out for Wolves (2022) - Queen Kane
- Heavy Hangs the Head (2022) - Queen Kane
- Rock-a-Bye (2021) - Queen Kane
- The Queen's Speech (2021) - Queen Kane
- The Truth About Unicorns (2021) - Queen Kane
- The Dinner Party (2021) - Queen Kane
- The Witchfinder (2021) - Queen Kane
- The Compass (2021) - Queen Kane
- Forever (2021) - Queen Kane
- Brothers and Sisters (2021) - Queen Kane
- House of Enlightenment (2019) - Queen Kane
- The Lavender Road (2019) - Queen Kane
- Silk (2019) - Queen Kane
- Plastic (2019) - Queen Kane
- The River (2019) - Queen Kane
- Fresh Blood (2019) - Queen Kane
- Message in a Bottle (2019) - Queen Kane
- Godflame (2019) - Queen Kane
2019
The Journey (Short)
as
The Blonde
2018
All the Devil's Men
as
Leigh
2018
The Girl in the Spider's Web
as
Camilla Salander
2017
Rewind: Die zweite Chance
as
Sophia van Thijssen
2017
American Renegades
as
Lara Simic
2017
Whatever Happens
as
Hannah
2017
Follow Me Down (Short)
as
Lee
2016
Berlin Station (TV Series)
as
Claudia Gartner
- Thomas Shaw (2016) - Claudia Gartner
- Station to Station (2016) - Claudia Gartner
2011
Overspel (TV Series)
as
Iris van Erkel-Hoegaarde / Iris Steenhouwer-Hoegaarde
- Een dure prijs (2015) - Iris Steenhouwer-Hoegaarde
- Schuld (2015) - Iris Steenhouwer-Hoegaarde
- Net als vroeger (2015) - Iris Steenhouwer-Hoegaarde
- USB (2015) - Iris Steenhouwer-Hoegaarde
- Een heterdaadje (2015) - Iris Steenhouwer-Hoegaarde
- Gelieg en bedrieg (2015) - Iris Steenhouwer-Hoegaarde
- Panama (2015) - Iris Steenhouwer-Hoegaarde
- De grootst mogelijke ellende (2015) - Iris Steenhouwer-Hoegaarde
- Case Closed (2015) - Iris Steenhouwer-Hoegaarde
- Een sterke zaak (2015) - Iris Steenhouwer-Hoegaarde
- Déjà vu (2013) - Iris van Erkel-Hoegaarde
- De Duitser (2013) - Iris van Erkel-Hoegaarde
- Doder dan dood (2013) - Iris van Erkel-Hoegaarde
- Een verschrikkelijk gezicht (2013) - Iris van Erkel-Hoegaarde
- Allemaal oplichters (2013) - Iris van Erkel-Hoegaarde
- Geen risico (2013) - Iris van Erkel-Hoegaarde
- Briljant en wraakzuchtig (2013) - Iris van Erkel-Hoegaarde
- Dertig dagen (2013) - Iris van Erkel-Hoegaarde
- Bijzondere voorwaarden (2013) - Iris van Erkel-Hoegaarde
- Treintickets (2013) - Iris van Erkel-Hoegaarde
- Morgen (2011) - Iris van Erkel-Hoegaarde
- Moord (2011) - Iris van Erkel-Hoegaarde
- Knippen en snijden (2011) - Iris van Erkel-Hoegaarde
- Foute boel (2011) - Iris van Erkel-Hoegaarde
- De deal (2011) - Iris van Erkel-Hoegaarde
- Sterf (2011) - Iris van Erkel-Hoegaarde
- De beslissing (2011) - Iris van Erkel-Hoegaarde
- Bonus (2011) - Iris van Erkel-Hoegaarde
- De geheime vriendin (2011) - Iris van Erkel-Hoegaarde
- Terug naar de brug (2011) - Iris van Erkel-Hoegaarde
- Mooie foto's (2011) - Iris van Erkel-Hoegaarde
- Kapot goed (2011) - Iris van Erkel-Hoegaarde
2010
Bloedverwanten (TV Series)
as
Antje Zwager
- Onverwachtte dood (2014) - Antje Zwager
- Omgedraaide rollen (2014) - Antje Zwager
- Eind goed al goed? (2012) - Antje Zwager
- Verschillen en overeenkomsten (2012) - Antje Zwager
- Harde onderhandelingen (2012) - Antje Zwager
- Een plek in de familie (2012) - Antje Zwager
- Duidelijkheid en veranderingen (2012) - Antje Zwager
- Problemen (2012) - Antje Zwager
- Familiebanden (2012) - Antje Zwager
- Verrassende Feiten (2012) - Antje Zwager
- Een nieuw familielid (2012) - Antje Zwager
- Een begin zonder einde (2012) - Antje Zwager
- Verleden en heden (2010) - Antje Zwager
- Vertrouwen (2010) - Antje Zwager
- De opvolger (2010) - Antje Zwager
- Schuldbekentenis (2010) - Antje Zwager
- Het paard van Troje (2010) - Antje Zwager
- De operatie (2010) - Antje Zwager
- Zware tijden (2010) - Antje Zwager
- Een nieuwe aandeelhouder (2010) - Antje Zwager
- De kennismaking (2010) - Antje Zwager
- Begin van het einde (2010) - Antje Zwager
- Afscheid nemen bestaat niet (2010) - Antje Zwager
- Familiegeheimen (2010) - Antje Zwager
2014
All Those Sunflowers (Short)
as
Marieke
2013
Bro's Before Ho's
as
Anna
2009
't Schaep met de 5 pooten (TV Series)
as
Ellie de Beer
- De bruiloft (2013) - Ellie de Beer
- Geen woning, geen kroning (2013) - Ellie de Beer
- Ellie (2009) - Ellie de Beer
2013
The Best Offer
as
Claire Ibbetson
2012
The Girl and Death
as
Elise
2012
Vatertage - Opa über Nacht
as
Debbie
2011
The Gang of Oss
as
Johanna van Heesch
2010
X-Ray Eyes (Video short)
as
Irena
2010
The Story of John Mule (Short)
2010
Dominique (Short)
as
Dominique
2010
Het bezoek (Short)
as
Etta
2010
Tirza
as
Tirza Hofmeester
2009
Caresse (Short)
as
Caresse
2009
Dutch Film Festival: Commercial 2009 (Video short)
2009
Life Is Beautiful (TV Movie)
2005
Vuurzee (TV Series)
as
Sonja Looman
- Groot nieuws (2009) - Sonja Looman
- Moordenaars (2009) - Sonja Looman
- Graven maar (2009) - Sonja Looman
- Tien dagen (2009) - Sonja Looman
- Doe maar diep (2009) - Sonja Looman
- Lets groots (2009) - Sonja Looman
- Waarom eigenlijk? (2009) - Sonja Looman
- Een genetische toestand (2009) - Sonja Looman
- Alarm (2009) - Sonja Looman
- Why Does Future Always Change Into Past? (2009) - Sonja Looman
- Mijn zoon (2009) - Sonja Looman
- Vrij (2009) - Sonja Looman
- Het vonnis (2006) - Sonja Looman
- Bloed (2006) - Sonja Looman
- Schuld (2006) - Sonja Looman
- Terug naar de Ovens (2006) - Sonja Looman
- De stenen (2006) - Sonja Looman
- Zie je, ik hou van je (2006) - Sonja Looman
- Aangespoeld (2006) - Sonja Looman
- Het derde meisje (2005) - Sonja Looman
- Lijn 61 (2005) - Sonja Looman
- Een diep zwart gat (2005) - Sonja Looman
- Geen nieuws (2005) - Sonja Looman
- De zee is ruw (2005) - Sonja Looman
2009
Taartman (TV Movie)
as
Tara
2008
Eis frei (Short)
as
Catharina
2007
Basilicum & Brandnetels (TV Movie)
as
Julie
2006
Gooische vrouwen (TV Series)
as
Lucy
- Episode #2.8 (2006) - Lucy
- Episode #2.6 (2006) - Lucy
- Episode #2.5 (2006) - Lucy (as Sylvia Hoek)
- Episode #2.4 (2006) - Lucy
2005
Frankie
as
Rumina (as Sylvia Hoecks)
2005
Staatsgevaarlijk (TV Movie)
as
Nicolette
Soundtrack
2021
See (TV Series) (performer - 1 episode)
- Rock-a-Bye (2021) - (performer: "Lullaby" - uncredited)
2009
't Schaep met de 5 pooten (TV Series) (performer - 1 episode)
- Ellie (2009) - (performer: "Zoek jezelf")
Self
2022
The Salty Nerd Podcast (Podcast Series)
as
Self - Guest
- Sylvia Hoeks Interview - Becoming SEE's Evil Queen and Blade Runner 2049! (2022) - Self - Guest
2021
Steve Varley Show (TV Series)
as
Self
- Sylvia Hoeks (2021) - Self
2019
IMDb on the Scene - Interviews (TV Series)
as
Self - Guest
- SEE (2019) - Self - Guest
2019
Red Carpet Report (TV Series short)
as
Self
- See Press Conference (2019) - Self
2019
The Girl in the Spider's Web: Secrets of the Salander Sisters (Video documentary short)
as
Self
2018
Made in Hollywood (TV Series)
as
Self
- The Girl in the Spider's Web/The Front Runner/Outlaw King/Overlord (2018) - Self
2018
Blade Runner 2049: To Be Human: - Casting Blade Runner 2049 (Video documentary short)
as
Self
2018
Designing the World of Blade Runner 2049 (Video documentary short)
as
Self
2017
Harry (TV Series)
as
Self
- "Brooklyn Nine-Nine" Star Terry Crews/Cooking with Shake Shack/Leading Lady Ruby's Rainbows/"Blade Runner 2049" Star Sylvia Hoeks (2017) - Self
2017
Blade Runner 2049 Movie Special (TV Short documentary)
as
Self - Luv
2015
TV total (TV Series)
as
Self
- Episode dated 13 January 2015 (2015) - Self
2014
The 2014 European Film Awards (TV Special)
as
Self - Presenter
2013
The 2013 European Film Awards (TV Special)
as
Self - Film Patron
2013
RTL Late Night (TV Series)
as
Self
- Episode #1.70 (2013) - Self
2013
Jinek (TV Series)
as
Self - Actrice
- Episode #1.7 (2013) - Self - Actrice
2007
De wereld draait door (TV Series)
as
Self - Actrice / Self
- Episode #6.4 (2010) - Self - Actrice
- Episode #3.15 (2007) - Self
2009
RTL Boulevard (TV Series)
as
Self
- Episode #10.40 (2009) - Self
2005
Goedemorgen Nederland (TV Series)
as
Self
- Episode dated 13 May 2005 (2005) - Self
References
Sylvia Hoeks Wikipedia
(Text) CC BY-SA