Years active

1959–2000, 2012




Born

17 November 1938 (age 77) (

1938-11-17

)

Parents

Knud Wold, Marguerite Viby

Awards

Bodil Award for Best Actress in a Supporting Role, Robert Award for Best Actress in a Supporting Role

Movies and TV shows




Similar People

Bent Mejding, Thomas Bo Larsen,

Marguerite Viby

, Thomas Vinterberg, Erik Mork
LA CHASSE (JAGTEN) de Thomas Vinterberg - Extrait 2 (VOSTF)
Susse Wold (born 17 November 1938) is a stage and screen actress whose career has spanned five decades. Born Lise Wold in Denmark, she is the daughter of actress Marguerite Viby. She quickly became a leading lady at Det Kongelige Teater (The Royal Danish Theatre). In addition to her many TV, film and stage roles, Wold has toured the world reading H. C. Andersen's works. She is married to the Danish actor Bent Mejding. After a hiatus, she has appeared in The Hunt in 2012 [1].
Contents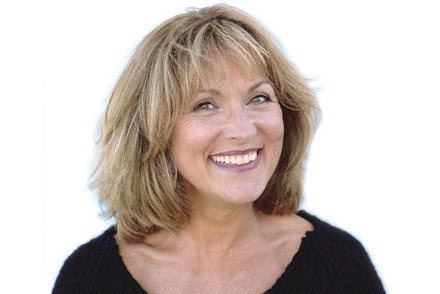 Career highlights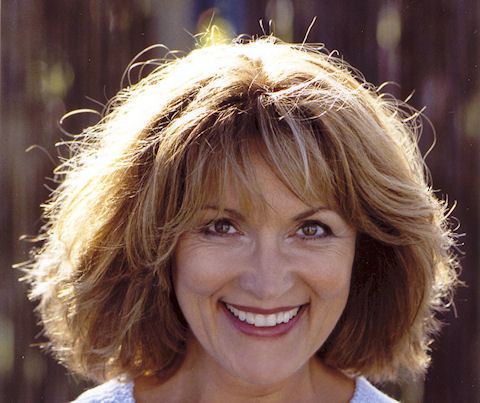 Matador, an acclaimed Danish TV series about a small city in Denmark during the 1930s and 1940s with all the accompanying drama of the occupation by neighboring Nazi Germany.
Knighted in the Order of the Dannebrog by Queen Margrethe II of Denmark.
Recipient of the H. C. Andersen Award.
Won the Tagea Brandt Rejselegat (Travel Award) in 1969.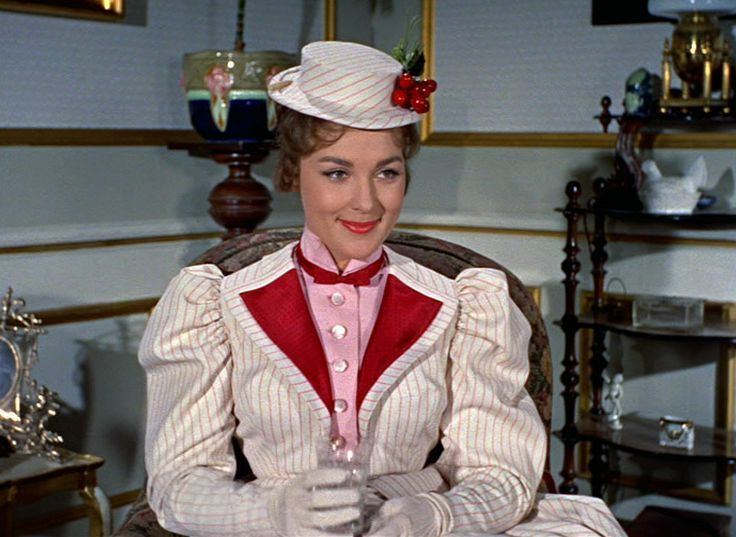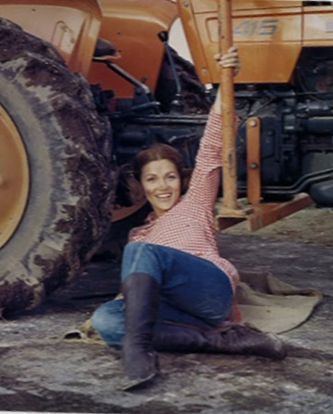 Filmography
Actress
2023
To som elsker hinanden (Short)
as
Michelle
2021
Skyggen i mit øje
as
Prioress
2000
Unit One (TV Series)
as
Rigspolitichefen
- Assistancemelding A-15/99 (2000) - Rigspolitichefen
2000
Edderkoppen (TV Mini Series)
as
Kitty Gordan
- Del 5 (2000) - Kitty Gordan
- Del 4 (2000) - Kitty Gordan
- Del 3 (2000) - Kitty Gordan
- Del 1 (2000) - Kitty Gordan
1999
Casper & Mandrilaftalen (TV Series)
as
Susse Wold
1995
Alletiders nisse (TV Series)
as
Gudinden Freja
- Husker du? (1995) - Gudinden Freja
1994
Alletiders jul (TV Series)
as
Gudinden Freja
- Glædelig-? (1994) - Gudinden Freja
- Asgård (1994) - Gudinden Freja
1992
Mørklægning (TV Mini Series)
as
Benedikte Baumann
- Prisen betales (1992) - Benedikte Baumann
- I filmens verden (1992) - Benedikte Baumann
1987
Ansigterne (TV Movie)
as
Lise Mundus
1986
Valhalla
as
Sif / Elle (Danish version, voice)
1985
The Chronic Innocence
as
Fru Junkersen
1984
Niels Klims underjordiske rejse (TV Mini Series)
as
Palmka
- Episode #1.1 (1984) - Palmka
1984
To søstre (TV Movie)
as
Jean
1983
Een stor familie (TV Series)
as
Karen Westh
- Spadseret af (1983) - Karen Westh
- Ingliss iz mai bæst (1983) - Karen Westh
- Intern kommunikation (1983) - Karen Westh
- Sorteper (1983) - Karen Westh
- En fremmede fugl (1983) - Karen Westh
1983
Café - en time (TV Series)
as
Various
- Episode #1.1 (1983) - Various
1978
Matador (TV Series)
as
Birgitte 'Gitte' Graa / Birgitte 'Gitte' Graae
- Mellem Brødre (1981) - Birgitte 'Gitte' Graa
- Komme Fremmede (1979) - Birgitte 'Gitte' Graa
- Fødselsdagen (1979) - Birgitte 'Gitte' Graa
- Opmarch (1978) - Birgitte 'Gitte' Graae
- Skyggetanten (1978) - Birgitte 'Gitte' Graa
1981
Helligtrekongersaften (TV Movie)
as
Olivia (grevinde)
1980
Vores år (TV Series)
as
Regitze Cold
- 1979 (1980) - Regitze Cold
- 1977 (1980) - Regitze Cold
- 1973 (1980) - Regitze Cold
- 1971 (1980) - Regitze Cold
1977
Kikkebakke boligby (TV Series)
as
Berta (voice)
1976
Barselstuen (TV Movie)
as
Dame #1
1975
Aladdin eller den forunderlige lampe (TV Mini Series)
as
Ringens ånd
- Aladdin eller Den forunderlige lampe, del 3 (1976) - Ringens ånd
- Aladdin eller Den forunderlige lampe, del 2 (1975) - Ringens ånd
- Aladdin eller Den forunderlige lampe, del 1 (1975) - Ringens ånd
1975
Bejleren - en jydsk røverhistorie
as
Kammerpigen
1975
Huset på Christianshavn (TV Series)
as
Terese
- En stakket glæde (1975) - Terese
1974
Kys det hele fra mig (TV Movie)
1974
Den sårede filoktet (TV Movie)
as
Juliana / Titania
1972
Manden på Svanegården
as
Lisbeth
1972
Fire portrætter (TV Movie)
as
Zina (segment 3 "Zina")
1972
Lyseholderen (TV Movie)
as
Jacqueline
1971
Dorthe, Didrik og Marguerite (TV Movie)
as
Various
1971
Jacques Brel er i live, har det godt og bor i Paris (TV Movie)
1971
Nattens frelse (TV Movie)
as
Li Hua
1970
Hurra for de blå husarer
as
Henrietta / Clarissa
1970
Kongen skal dø (TV Movie)
as
Dronning Marie, Kongens anden hustru
1970
Nattergalen (TV Short)(voice)
1970
Månedens sange (TV Series)
as
Singer
- Januar (1970) - Singer
1969
Anatol (TV Movie)
as
Annie
1968
Flagermusen (TV Movie)
as
Prins Orlofsky
1968
Teksten var af Ludvig Brandstrup (TV Mini Series)
as
Singer
- Episode #1.2 (1968) - Singer
- Episode #1.1 (1968) - Singer
1967
Københavnerliv (TV Series)
as
Charlotte
- En historie fra 2. verdenskrig (1968) - Charlotte
- En historien fra 1. verdenskrig (1968) - Charlotte
- En historien fra 80'ernes København (1968) - Charlotte
- En historie fra 2. verdenskrig, del 2 (1967) - Charlotte
- En historie fra 2. verdenskrig, del 1 (1967) - Charlotte
- En historien fra 1. verdenskrig, del 2 (1967) - Charlotte
- En historien fra 1. verdenskrig, del 1 (1967) - Charlotte
- En historien fra 80'ernes København, del 2 (1967) - Charlotte
- En historien fra 80'ernes København, del 1 (1967) - Charlotte
1968
Kongelig underholdning med danske digtere (TV Movie)
as
Singer
1968
Tartuffe (TV Movie)
as
Dorine (Marianes kammerpige)
1967
Valsedrømme (TV Movie)
as
Franzi (violinist)
1966
Don Perlimplins kærlighed til Belisa (TV Movie)
as
Belisa
1966
Den skaldede sangerinde (TV Movie)
as
Mrs. Martin
1965
Gunnar Lauring har gæster (TV Movie)
as
Singer
1965
Frihedens forår (TV Movie)
as
Various
1965
Intermezzo (TV Movie)
as
Ophelia
1965
Halløj i himmelsengen
as
Maria Theresia
1964
Affæren (TV Movie)
as
Frk. Amalie Busk
1964
Natteherberget (TV Movie)
as
Nastja
1964
Sensation og stilhed - indfald og udfald fra Erik Knudsens digtning (TV Movie)
as
Various
1964
Sommer i Tyrol
as
Josepha Gabriela Maria Vogelhuber
1964
Mord for åbent tæppe
as
Eva Bertelsen
1964
Enhver (TV Movie)
as
Siegfred
1963
Den stundesløse (TV Movie)
as
Leonora
1963
Hosekræmmeren (TV Movie)
as
Cecilia
1963
Tre piger i Paris
as
Lotte
1963
Sommer-weekend (TV Series)
as
Actress
- Episode #1.1 (1963) - Actress
1962
Stuepigerne (TV Movie)
as
Solange
1962
Kvinden og soldaten (TV Movie)
as
Rachel
1962
Det stod i avisen
as
Johans forlovede
1962
Recensenten og dyret (TV Movie)
as
Viva
1962
Den kære familie
as
Irmelin
1962
Familiealbum (TV Movie)
1962
Kalendershow (TV Movie)
as
Various
1961
Helligtrekongersaften (TV Movie)
as
Viola
1961
Fru Carrars geværer (TV Movie)
as
Manuela
1961
Den grønne elevator
as
Ekspeditrice (uncredited)
1961
En tur i byen (TV Movie)
as
Joyce
1961
Britannicus (TV Movie)
as
Junia
1960
Fransk uden tårer (TV Movie)
as
Diana Lake (Kenneths søster)
1959
Charles tante
as
Henriette
Soundtrack
1994
Alletiders jul (TV Series) (performer - 1 episode)
- Asgård (1994) - (performer: "Jeg elsker dig" - uncredited)
1966
Tre små piger (performer: "Tre fattige, små piger" - uncredited)
1964
Sommer i Tyrol (performer: "Det er det skønneste jeg ved", "I sommersol ved den hvide hest", "Livet er nu engang så" - uncredited)
Self
2008
Aftenshowet (TV Series)
as
Self
- Episode dated 21 July 2021 (2021) - Self
- Episode dated 26 April 2021 (2021) - Self
- Episode dated 28 October 2019 (2019) - Self
- Episode dated 15 August 2019 (2019) - Self
- Episode dated 14 November 2018 (2018) - Self
- Episode dated 20 March 2017 (2017) - Self
- Episode dated 12 November 2015 (2015) - Self
- Episode dated 29 September 2011 (2011) - Self
- Episode dated 31 May 2010 (2010) - Self
- Episode dated 11 November 2008 (2008) - Self
2003
Go' morgen Danmark (TV Series)
as
Self
- Episode dated 8 June 2016 (2016) - Self
- Episode dated 8 September 2003 (2003) - Self
2014
Her er dit liv (TV Series)
as
Self
- Susse Wold (2014) - Self
2010
Hvem vil være millionær? (TV Series)
as
Self - Participant
- Episode dated 4 October 2010 (2010) - Self - Participant
2010
Meyerheim (TV Series)
as
Self
- Episode #6.11 (2010) - Self
2009
Ole & Jarl (TV Series)
as
Self
- Højt at flyve (2009) - Self
2008
The 2008 European Film Awards (TV Special)
as
Self (uncredited)
2007
Scenen er din (TV Series)
as
Self - Member of jury
- Episode #4.10 (2007) - Self - Member of jury
- Episode #4.9 (2007) - Self - Member of jury
- Episode #4.8 (2007) - Self - Member of jury
- Episode #4.7 (2007) - Self - Member of jury
2005
Skide godt, Balling! (TV Movie documentary)
as
Self
2004
Go' aften Danmark (TV Series)
as
Self
- Episode dated 28 October 2004 (2004) - Self
2003
Den 6. sans (TV Series)
as
Self
- Episode #4.2 (2003) - Self
1999
Casper & Mandrilaftalen (TV Series)
as
Self ("Skøjtearven" segments) (uncredited)
1995
De skrå brædder (TV Movie documentary)
as
Self
1994
Jarl's (TV Series)
as
Self
- Episode #1.7 (1994) - Self
1979
Fup eller fakta (TV Series)
as
Self - Participant
- Episode #9.3 (1989) - Self - Participant
- Episode #6.2 (1979) - Self - Participant
1984
Lørdagshjørnet (TV Series)
as
Self
- Susse Wold (1984) - Self
1975
Tre kast (TV Series)
as
Self - Member of the Theatre board
1969
Bjørn Wiinblad (Documentary short)
as
Speaker (voice)
1969
Noget om at vente (TV Short)
1966
Oikonomía (Documentary)
Archive Footage
2014
Gintberg på kanten (TV Series documentary)
as
Self
- Det Kongelige Teater (2014) - Self (uncredited)
References
Susse Wold Wikipedia
(Text) CC BY-SA