Name

Susan Rosenberg




Education

Barnard College








Similar

Laura Whitehorn , Judith Alice Clark , Marilyn Buck
An american radical by susan rosenberg author interview
Susan Lisa Rosenberg (born 1955) is an American radical political activist, author and advocate for social justice and prisoners' rights. Rosenberg was active in many radical movements of the 1970s. After living as a fugitive for two years, she was arrested with an accomplice, Timothy Blunk, in 1984 while unloading 740 pounds of dynamite and weapons from a car into a storage locker in Cherry Hill, New Jersey. She had also been sought as an accomplice in the 1979 prison escape of Assata Shakur. She was accused, but never tried or convicted, of driving the getaway car in the Brinks robbery (1981) in which two police officers and an armored-car guard were killed.
Contents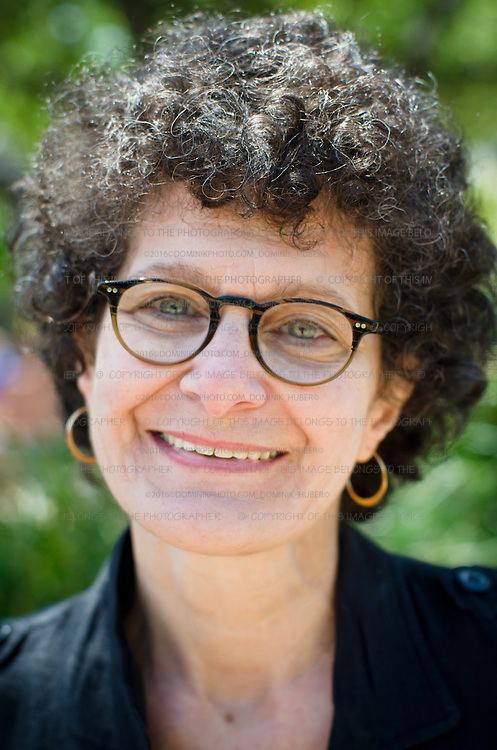 Rosenberg was sentenced to 58 years in prison on the weapons and explosives charges. She spent 16 years in prison, during which she became a poet, author and AIDS activist. Her sentence was commuted by President Bill Clinton on January 20, 2001, his final day in office.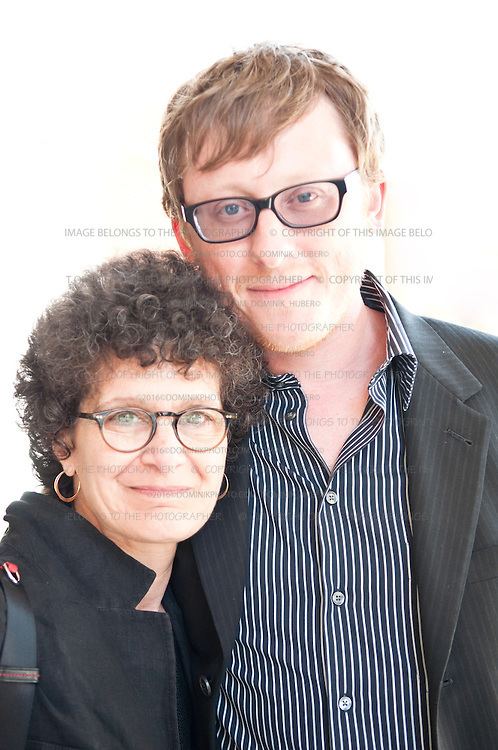 Talk prison women and change a conversation with nkechi taifa and susan rosenberg
Early life

Rosenberg was born into a middle-class Jewish family in Manhattan. Her father was a dentist and her mother a theatrical producer. She attended the progressive Walden School and later went to Barnard College. She left Barnard and became a drug counselor at Lincoln Hospital in The Bronx, eventually becoming licensed in the practice of Chinese medicine and acupuncture. She also worked as an anti-drug counselor and acupuncturist at health centers in Harlem, including the Black Acupuncture Advisory of North America.
Activism and Imprisonment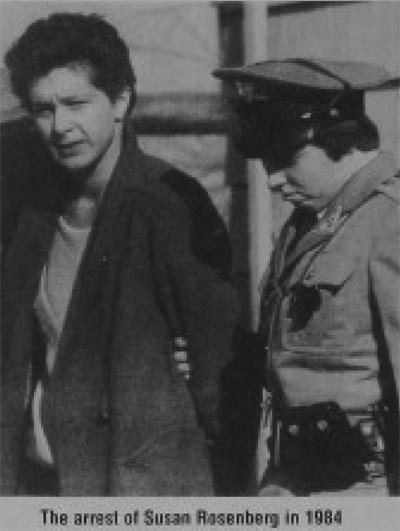 In an interview with the radio show Democracy Now, Rosenberg said that she was "totally and profoundly influenced by the revolutionary movements of the '60s and '70s." She became active in feminist causes, and worked in support of the Puerto Rican independence movement and the fight against the FBI's COINTELPRO program. She also joined the May 19th Communist Organization, which worked in support of the Black Liberation Army, the Weather Underground and other revolutionary organizations. Rosenberg was charged with a role in the 1983 bombing of the United States Capitol Building, the U.S. Naval War College and the New York Patrolmen's Benevolent Association, but the charges were dropped as part of a plea deal by other members of her group.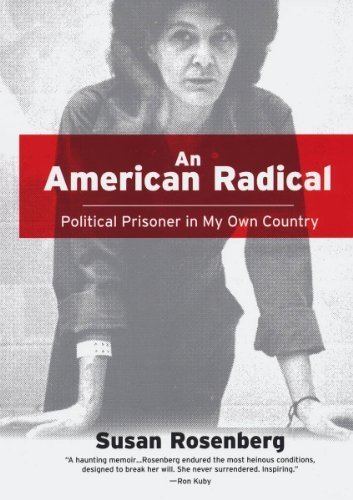 A statement that her compatriots issued, on the occasion of the Capitol bombing, said, "We purposely aimed our attack at the institutions of imperialist rule rather than at individual members of the ruling class. We did not choose to kill any of them this time. But their lives are not sacred."
When she was convicted of explosive possession in 1984, she received a 58-year-sentence, which was sixteen times the national average for such offenses. Her lawyers contend that, had the case not been politically charged, Rosenberg would have received a five-year sentence.
Rosenberg was one of the first two inmates of the High Security Unit (HSU), a high-security isolation unit in the basement of the Federal Correctional Institution (currently the Federal Medical Center) in Lexington, Kentucky. Allegations were made that the unit was an experimental underground political prison that practiced isolation and sensory deprivation . The women were subject to 24-hour camera surveillance and constant strip searches, and were only given limited access to visitors or to exercise. After touring the unit, the American Civil Liberties Union denounced it as a "living tomb," and Amnesty International called it "deliberately and gratuitously oppressive." After a lawsuit was brought by the ACLU and other organizations, the unit was ordered closed by a federal judge in 1988 and the prisoners transferred to regular cells.
Rosenberg was transferred to various prisons around the country, in Florida, California and, finally, in Danbury, Connecticut. While in prison, she devoted herself to writing and to activism around AIDS, and obtained a Master's degree from Antioch College. Speaking at a 2007 forum, Rosenberg said that writing "became the mechanism by which to save my own sanity." She added that she began writing partly because the intense isolation of prison was threatening to cut her off completely from the real world and that she did not want to lose her connection to that world.
Release
Rosenberg's sentence was commuted by President Bill Clinton on January 20, 2001, his last day in office. Her commutation produced a wave of criticism by police and New York elected officials.
After her release, Rosenberg became the communications director for the American Jewish World Service, an international development and human rights organization, based in New York City. She also continued her work as an anti-prison activist, and taught literature at John Jay College of Criminal Justice, in Midtown Manhattan, New York City. After teaching for four semesters there as an adjunct instructor, the CUNY administration, responding to political pressure, forced John Jay College to end its association with Rosenberg, and her contract with the school was allowed to expire without her being rehired.
In 2004 Hamilton College offered her a position to teach a for-credit month-long seminar, "Resistance Memoirs: Writing, Identity and Change." Some professors, alumni and parents of students objected and as a result of the ongoing protests, she declined the offer.
An American Radical
In 2011, Rosenberg published a memoir of her time in prison called, An American Radical: A Political Prisoner In My Own Country. "Kirkus Reviews" said of the book, "Articulate and clear-eyed, Rosenberg's memoir memorably records the struggles of a woman determined to be the agent of her own life." George Russell, executive editor of the Fox News Channel, commented in Commentary Magazine that it is "deceitful."
References
Susan Rosenberg Wikipedia
(Text) CC BY-SA