Covid-19
5.6

/

10

18

Votes

Alchetron

6

Rate This





Tamil




Vikraman




India






27 June 1997



Suryavamsam is a 1997 Tamil drama film directed by Vikraman. The film stars Sarath Kumar, Devayani and Raadhika in the lead roles. The film's score and soundtrack are composed by S. A. Rajkumar. It was one of the biggest blockbusters of the year 1997. It was subsequently remade into Telugu under the same title starring Daggubati Venkatesh, Surya Vamsha in Kannada starring Vishnuvardhan and Sooryavansham in Hindi starring Amitabh Bachchan.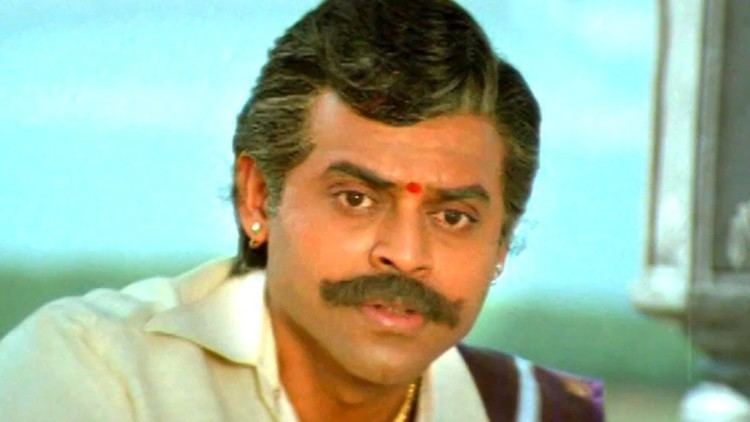 It's a Tamil drama film released in 1997 and directed by Vikraman.
The film has Sarath Kumar, Devayani and Raadhika in lead roles.
This film was remade in Telugu and was named 'Suryavamsam '.
The film's background music and soundtracks were composed by S. A. Rajkumar.
The film's duration is 156 min.
Sakthivel Gounder (Sarath Kumar) is a rich and influential man in his district. His wife is Raadhika and has three sons and a daughter. Sakthivel Gounder hates his youngest son Chinnarasu (also Sarath Kumar). Sakthivel's daughter's wedding is fixed and Nandini (Devayani) is the groom's sister. She meets Chinnarasu during her brother's wedding and wonders why he is disliked by Sakthivel. Manivannan is Chinnarasu's friend and he tells a flashback to Nandini. Chinnarasu was weak in studies from childhood. He was in love with his relative Gowri (Priya Raman) and elders decide to get them married. But Gowri is educated and she attempts suicide thinking Chinnarasu is not a perfect match for her as he is uneducated and illiterate. Chinnarasu saves Gowri and cancels the marriage proposal but blames himself and does not reveal the truth. This anger Sakthivel thinking that Chinnarasu did not respect his words and stopped talking to him.
Nandini gets impressed understanding Chinnarasu's kind heart and develops an affection towards him. Nandini proposes to Chinnarasu for which he does not agree. But later he too understands Nandini's true love and accepts. Both get their marriage registered and Sakthivel gets angry knowing about this and asks the couple to vacate the home. Chinnarasu and Nandini move to a small home on the outskirts and Chinnarasu secures a job in a bus transport company. With the help of Nandini's uncle (R. Sundarrajan), Chinnarasu purchases a bus and starts a transport company. Over the time, he develops his business and becomes a rich man. Also Nandini clears civil services and gets posted as the district collector.
Sakthivel gets surprised seeing his son and daughter in law's growth in life. Gowri's husband loses his job and she comes to meet Chinnarasu requesting him to provide a job for which he accepts. Sakthivel Gounder meets Chinnarasu's son (Sakthivel jr) at school and develops bonding towards him. Chinnarasu gets to know this and feels happy. Sakthivel Gounder realizes his mistake of not understanding his son. Dharmalingam (Anandaraj) has rivalry against Sakthivel Gounder and plans to kill him and try to blame Chinnarasu. Dharmalingam adds poison to the sweet given to Sakthivel Gounder by Chinnarasu. But Sakthivel Gounder is saved and Dharmalingam gets beaten up by the people. In the end, everyone gets united and lives as a joint family.
Sarath Kumar- Chinnarasu/Sakthivel Gounder
Devayani- Nandini, Chinnarasu's Wife
Raadhika- Sakthivel Gounder's Wife
Manivannan- Chinnarasu's Sidekick
R. Sundarrajan - Nandhini's Uncle
Anju Aravind
Priya Raman- Gowri, Chinnarasu's Lover
Jai Ganesh - Nandini's Father
Sathyapriya - Nandini's Mother
Ramesh Khanna - Director of Screenplay
Anandaraj - Dharamalingam Gounder
Nizhalgal Ravi - Sakthivel Gounder's Eldest son
Hemalatha - Shaktivel Gounder Jr. (Chinarasu's son)
Rajakumaran as Bus Passenger (Cameo Role)
Ajay Ratnam
Singamuthu as Sakthivel Gounder's Assistant
Soundtrack is composed by S. A. Rajkumar. There are a total of 6 Tracks in this film.
Suryavamsam Wikipedia