The movie shows a true to life story related to a common run Indian family, where the esteem of a family is held in high regard. The story is an exemplary portrayal of the liabilities of a responsible father, obligations of a dutiful son, role of a virtuous wife and harmony in the family unified by psychological bonds.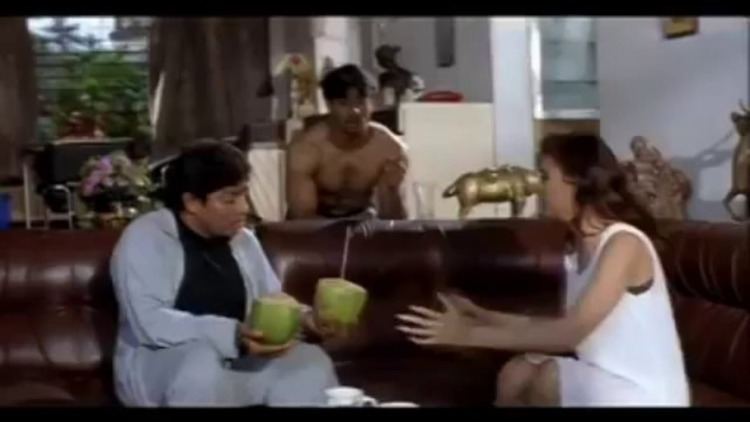 The story is set in the backdrop of rural India. Thakur Bhanupratap Singh (Amitabh Bachchan) is the head of the "Sooryavansh" ancestry in the village of Bharatpur where he is also the distinguished Sarpanch of the local Gram panchayat. The people of Bharatpur reckon Thakur Bhanupratap with great honour and respect for his blue blood and virtuous ideologies. Thakur Bhanupratap has three sons – the youngest among whom is Heera (Amitabh Bachchan, in a dual role). Thakur Bhanupratap considers Heera good-for-nothing and avoids any kind of verbal or physical communication with him because of Heera being illiterate. Although illiterate and neglected by his father, Heera is very benevolent and obedient, and has intense respect and reverence for his father. His significance in the household is no greater than the servants working in the palatial bungalow of the family.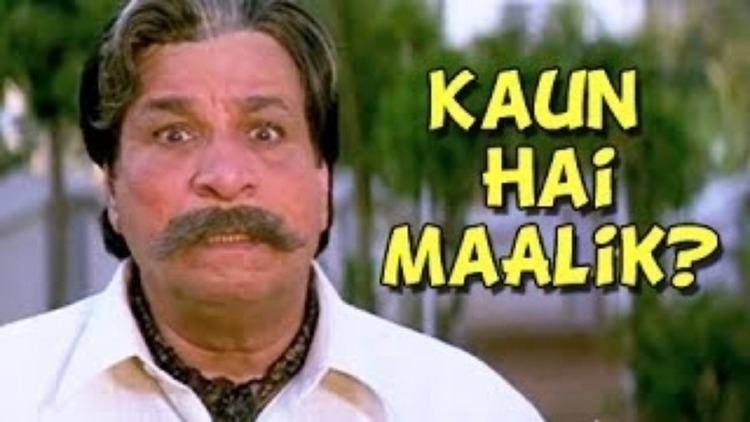 One day, some guests arrive at the house, among whom a woman Radha (Soundarya) whose brother is engaged to marry Heera's sister. She notices that although Heera is one of Thakur Bhanupratap's sons, he lives like a servant in the house doing menial work. A curious Radha inquires Heera's close friend, Dharmendra (Anupam Kher) about this. Dharmendra narrates to Radha the sad account of Heera's past life. In his childhood, Heera was a dunce and always earned very poor marks in his school examinations, to face his strict father's wrath. He was so dull in his studies that he even did not know the number of zeroes in 100; sometimes he would place three or four zeroes in 100 while tampering with the low marks on his mark sheet, again to be castigated by his father. Heera actually did not go to school for knowledge, his sole purpose of attending school was meeting his classmate Gauri – the girl adopted by Thakur Bhanupratap after the demise of her parents. Once a teacher severely punished Gauri for her omission of producing homework, and Heera, in a fit of rage, struck the teacher and bolted away along with Gauri. Heera thus became a school dropout and never continued his studies, whereas Gauri proceeded with her studies while maintaining a well-disposed relationship with Heera. In due course of time, Heera and Gauri attained adulthood, the former being an untaught man and the latter (played by Rachana Banerjee) continuing her higher studies in the city. Heera used to await every weekend eagerly when Gauri returned home from the city. Heera and Gauri's romantic attachment is featured by the song "Dil Mere Tu Deewana Hai" (My Heart, You Are Besotted, I Agree, You Are Deranged).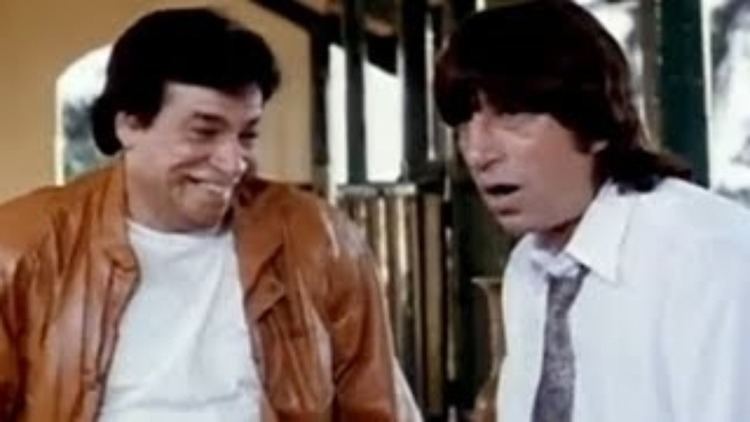 Heera's father, Thakur Bhanupratap was aware of the love affair of Heera and Gauri, who soon arranged the marriage of both. However, when Gauri came to know that her marriage had been scheduled to be solemnized with Heera, she attempted suicide, only to be rescued by Heera. In reality, Gauri's "love" for Heera was mendacious. She would never marry Heera, whom she considered worthless because of his illiteracy. In order to protect her righteousness in the eyes of Thakur Bhanupratap, she made Heera declare before Thakur Bhanupratap that the decision of their breakup and cancellation of their marriage was Heera's own. A docile Heera, for the sake of Gauri's happiness, did so and added to the displeasure of his father for him. Later, Heera, with tearful eyes, watched the marriage of Gauri with a well-off man and he developed antipathy for love because of the distress caused by all these happenings.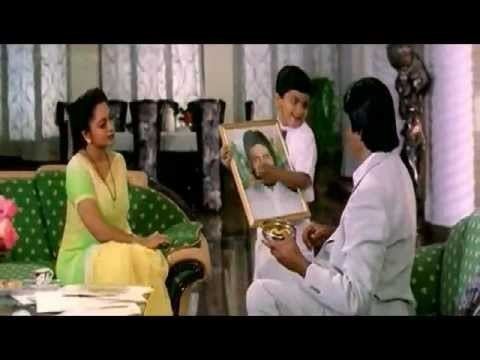 Hearkening to Heera's sad past from Dharmendra, a compassionate Radha acquires fascination for Heera. By singing the song "Dil Mere Tu Deewana Hai" to Heera, which is associated with his past melancholy, Radha proclaims her love for Heera. Heera, who has faced awful rejection in love and also considering that an uneducated man like him has no right to love an educated woman like Radha, asks Radha to forsake him. However, Radha is head over heels in love with Heera and exhibits indications of love for him many a time, which Heera does not reciprocate to. However, a persistent Radha convinces Heera to overcome his past and they fall in love.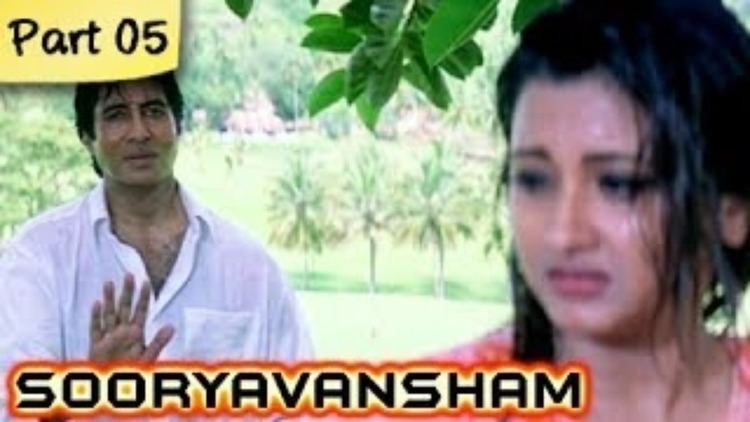 Later one day, Heera receives a letter from Radha in which she writes that her parents are arranging her marriage with Deshraj/Kevada Thakur's (Mukesh Rishi) son (Emraan Khan) against her will. Radha, who is in deep love with Heera only, resolves either to unite with Heera or hang herself to death. Kevada Thakur is an arch-enemy of Thakur Bhanupratap and he has an undercover plan of bringing the ruin of the Sooryavansh family by establishing familial relationship with Radha's family, and subsequently by obliging Radha's wealthy lawyer father (Shivaji Satam) to act in Kevada Thakur's favour. Radha's mother (Bindu) vehemently censures of her daughter's decision of marrying an illiterate man like Heera and pleads Thakur Bhanupratap to make Heera steer clear of Radha. Thakur Bhanupratap sends for Heera and says to him that if he abandons Radha, he will be received by Thakur Bhanupratap as his son. On the other hand, Dharmendra persuades Heera to accept Radha by saying that Radha's love for Heera is real and heartfelt; only a few fortunate men receive true love. The ire of Thakur Bhanupratap for Heera is short-lived which will eventually melt away. Heera heeds Dharmendra's advice and, on the day of Radha's wedding with Kevada Thakur's son, Heera gatecrashes into the ceremony and carries Radha away with him, much to the shock and dismay of his relatives and acquaintances. Soon Heera and Radha marry. This act of Heera stirs up great anger in Thakur Bhanupratap who hands over Heera's share of property to Heera, thus terminating his existing unsound relationship with Heera, and greatly reprimands him. However, a humble Heera returns the property documents regarding his father's condemnation as his blessing.
Heera and Radha start living at the village outskirts. Both form an ideal husband-wife couple and eventually receive the acceptance of Radha's family. Heera starts eking out a living by working in a transport company, and later, with the financial assistance of Radha's uncle Major Ranjit Singh (Kader Khan) and by dint of his diligence, launches a bus service under the name of his father, which soon flourishes into a booming transport company. Radha teaches Heera the three Rs while she pursues her I.A.S. studies. Soon the hardships caused by poverty and the disgrace of Heera being illiterate cease and in due course of time, Heera becomes an affluent businessman and Radha becomes the District collector and soon a son is born to them. Gauri even comes to Heera begging him to give Gauri's husband, who has been unemployed for six months after his company ran out of business, the job of Production Manager at Heera's Sugar Factory, which she saw an ad for in the newspaper. Heera tells Gauri to tell her husband to come meet with Heera to discuss about giving him the job. In spite of all these, Thakur Bhanupratap's abhorrence for Heera and his family remains.
One day, Thakur Bhanupratap incidentally comes across Heera and Radha's son and is very much gladdened by the child's principles and behavior. Soon he learns that the boy is Heera and Radha's son – a progeny of Sooryavansh. Thakur Bhanupratap develops a friendly relationship with his grandson unbeknownst to Heera, Radha or any member of his family. Heera eventually learns to his surprise and delight that his son has been in communication with his father Thakur Bhanupratap. One day all of Heera's family secretly attend the opening of a charitable hospital for the poor which Heera has set up, which was his father's dream, during the speech Heera solely praises his father who listens on in shock, that despite all he has done, Heera still respects him so much and leaves although his wife sees him.
As a mark of affection for and devotion to his father, Heera gives his son some canned kheer to be offered to Thakur Bhanupratap upon his next meeting with his son. On the other hand, Heera's mother, Sharda (Jayasudha) too discovers Thakur Bhanupratap secretly meeting his grandson, and she urges Thakur Bhanupratap to accept Heera back into their family. She says to him that Thakur Bhanupratap has never liked bowing down to anything, then how he could yield to the fondness of a child. Earlier, Heera was known by his father Thakur Bhanupratap whereas nowadays Heera has made a prominent name by which his father is known. Thakur Bhanupratap's other sons consider his property as their own, whereas for Heera, his father is his wealth. Nowadays, they are the children who drive their parents out of home whereas Heera is the son who has been expelled by his father. These words of Sharda make Thakur Bhanupratap comprehend the virtue of Heera and he rings him up. Before Thakur Bhanupratap speaks a word to Heera over the phone, he throws up blood, apparently because of consuming the kheer offered by Heera. A critically ill Thakur Bhanupratap is hospitalized and Heera is suspected of attempting murder on his father's life.
The hospital is swarmed by Thakur Bhanupratap's well-wishers. When Heera arrives at the hospital, Kevada Thakur proclaims before the crowd that it is Heera who has attempted to kill his father because of his elimination by Thakur Bhanupratap from his family, with the poisoned kheer being an evidence against Heera. In reality, the miscreant is Kevada Thakur himself who had covertly poisoned the kheer in absence of Thakur Bhanupratap to have the latter killed. When Kevada Thakur and his men proceed to kill Heera, Thakur Bhanupratap arrives for Heera's rescue. It is then when Thakur Bhanupratap testifies against Kevada Thakur in presence of the crowd how Kevada Thakur, with artifice, poisoned the kheer offered to him by Heera. An impassioned Thakur Bhanupratap gives up all the hatred for Heera, unifies with him and decides to pass his final verdict on this long-standing enmity with Kevada Thakur. Both Thakur Bhanupratap and Heera fight Kevada Thakur and his men until Kevada Thakur confesses his guilt and begs Thakur Bhanupratap for his forgiveness.
In the final scene of the movie, the kith and kin of Sooryvansh convene. Heera's son sings the song "Kore Kore Sapne Mere" when Thakur Bhanupratap arrives and continues with the following line of the song as he embraces Heera – "Waada Hai Waada, Chaahenge Tumko, Jeevan Se Zyaada", meaning, "It's a promise that I will love you more than my life."
Amitabh Bachchan as Thakur Bhanu Pratap Singh / Heera Singh
Soundarya as Radha Singh
Jayasudha as Sharda, Heera's mother
Rachana Banerjee as Gauri
Anupam Kher as Dharmendra (Mindra)
Kader Khan as Major Ranjit Singh
Shivaji Satam as Radha's father
Bindu as Radha's mother
Mukesh Rishi as Deshraj Thakur / Kevda Thakur
Ahuti Prasad as Heera's elder brother
Brahmanandam as Doctor
Ananda Vardhan as Heera Singh's son
The movie was shot at several locations of India and Sri Lanka.
Balaram Palace Resort, Chitrasani village, Palanpur, Gujarat, India
Kiri Vihara, Polonnaruwa, Sri Lanka
Peradeniya Botanical Garden, Kandy, Sri Lanka
Polonnaruwa Vatadage, Polonnaruwa, Sri Lanka
Qutb Shahi Tombs, Hyderabad, India etc.
Anu Malik composed the music for the songs of the movie. All the songs have been sung with befitting lyrics and pleasant inflection. The voices are of Kumar Sanu, Sonu Nigam, Chithra, Jaspinder Narula, Amitabh Bachchan (in the song 'Chori Se Chori Se'), and Anuradha Paudwal. The song 'dil mere tu deewana hai' is portrayed in different tones – once in happy note and twice with forlorn touch. All the songs aptly relate the story through various phases.
The raw box office collection was Rs 45 million.
The movie was blockbuster in Bengal territory, celebrating 100 days at Metro cinema, Calcutta., But the film failed to create impact at Box office in other places and was a flop.
The movie has made an unprecedented record of innumerous airings on Set MAX.
Released in 1999 when Bollywood was under the 90s' influence, Sooryavansham is still liked and repeatedly watched by many Indian viewers because of its fabulous storyline and remarkably melodious songs. Amitabh Bachchan, the lead actor of the film, commented that Sooryavansham has personal connect with many. As a matter of fact, the story of the film which is based on father-son relationship in Indian social set-up shows a genuine and natural essence of the relationship in which a father wants his son to top academically, and keeps many other expectations from his son. It is the supreme duty of a son to live up to his father's expectations. The way in which the story is made and more materially, Amitabh Bachchan's realistic performance have made the film stir everyone. In his comment, Mr Amitabh has also spoken about the various exotic places where the film was shot. Anu Malik has lent sensational music to the film.