India




Padmanava College of Engineering, Rourkela




Oriya




Odisha




Sundargarh



Sundergarh is a city in Sundergarh district of the Indian state of Odisha. As of 2011 census, the municipality had a population of 45,036.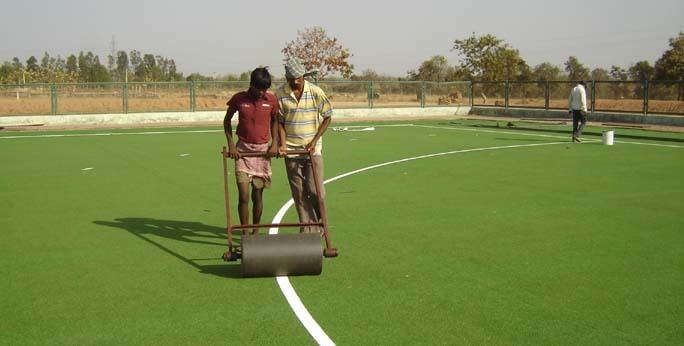 Sundargarh is located at 22.12°N 84.03°E? / 22.12; 84.03. It has an average elevation of 243 metres (801 feet).It is divided into three subdivisions named Sundargarh,Panposh and Bonaigarh.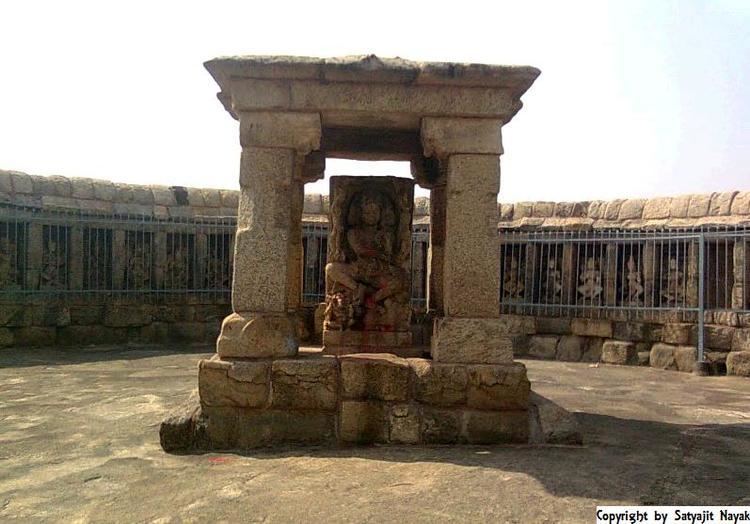 Sundargarh was the capital of the princely State of Gangpur till 1948 and became the district headquarters of Sundargarh district from 1948. It is understood that, in ancient times, Sundargarh was under the rulers of South Kosala. However, divergent views are available regarding the origin of the ruling family. The present royal family of Gangpur belongs to the Parmar dynasty. This ex-state was under the suzerainty of Sambalpur which formed part of the dominion of the Maratha Rajas of Nagpur. This was ceded to the British Government in 1803 by the Maratha Chief Raghuji Bhonsla of Nagpur under the treaty of Deogaon(near Rourkela). But this was restored to him by special engagement in 1806. This was finally ceded in 1826. In 1905, this princely state along with Bonai was transferred from the control of the commissioner of Chhotanagur to that of Ofidha Division and a separate Political Agent was appointed.
Sundergarh Wikipedia
(,)http://upload.wikimedia.org/wikipedia/en/a/a8/Chousatjogini.jpg(,)http://4.bp.blogspot.com/-MUDKXS_aDLU/VGwoPmKxHJI/AAAAAAAADiY/f5q4ypxPu_s/s1600/DSCN3101.JPG(,)http://ecourts.gov.in/sites/default/files/u292/Distcict%2520Court_0.jpg(,)http://4.bp.blogspot.com/-Qf_NdGijXRs/VGwmoQYZpgI/AAAAAAAADho/Mm0JR-Rt-Xg/s1600/DSCN3106.JPG(,)http://kddf.files.wordpress.com/2014/05/04052014_04-md-kbk-11_2381858.jpg(,)http://odishaaffairs.tv/wp-content/uploads/2014/05/oram_1915423f.jpg
(,)http://upload.wikimedia.org/wikipedia/commons/8/8a/Sundargarh_turf.jpg(,)http://www.galli.in/wp-content/uploads/2011/08/01.jpg(,)https://sundergarh.files.wordpress.com/2010/09/bhalugarhshivatemple.jpg(,)https://sundergarh.files.wordpress.com/2010/09/biramitramemorialgate.jpg(,)https://sundergarh.files.wordpress.com/2010/09/bhasmabridge.jpg(,)http://www.galli.in/wp-content/uploads/2011/08/03.jpg(,)http://csridentity.com/images/district/sundergarh_orissa.jpg(,)http://www.mapsofindia.com/maps/orissa/districts/sundargarh.jpg(,)http://i.ytimg.com/vi/K0lcbkzpz3I/0.jpg(,)http://i.ytimg.com/vi/k-OBHUpYaJU/0.jpg(,)http://www.orissalinks.com/orissagrowth/wp-content/uploads/2007/10/20071028b_001101003sundergarh.jpg(,)https://i1.ytimg.com/vi/4TTgBBzxQiI/hqdefault.jpg
(,)https://images.yumpu.com/yumpu.com/000/012/009/995/1365180551_0630/small/sgry_corruption_in_bisra_000001.jpg