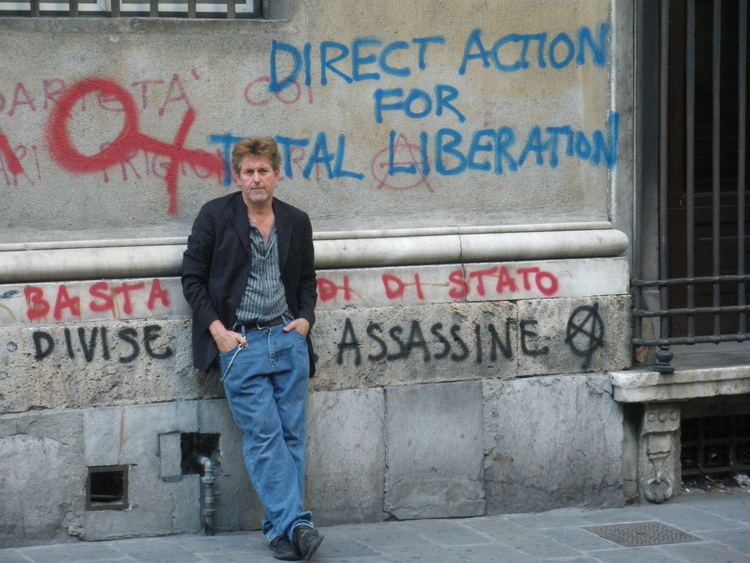 After attending high school in Chicago, Best took casual jobs in factories and drove a truck for a few years. He attended the College of DuPage (Illinois) from 1977 to 1979, where he completed an associate degree in film and theater. He then studied philosophy at the University of Illinois at Urbana-Champaign from 1979 to 1983, where he received a bachelor's degree with distinction; at the University of Chicago from 1985 to 1987 where he obtained his master's degree; and at the University of Texas at Austin from 1989 to 1993, where he obtained his PhD.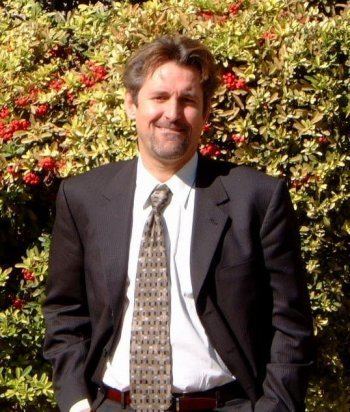 In 1993, he began as an Assistant Professor of Humanities and Philosophy at the University of Texas at El Paso promoted to Associate Professor in 1999, and was Chair of the Philosophy Department 2002–2005.
A writer for The Chronicle of Higher Education described Best in 2005 as "one of the leading scholarly voices on animal rights."
Best is co-founder of the Institute for Critical Animal Studies (ICAS), formerly known as the Center on Animal Liberation Affairs (CALA). His academic interests are continental philosophy, postmodernism, and environmental philosophy. He is known for his post-structuralist notions of revolution, based equally in animal rights and sexual liberation. He is the editor, with Anthony J. Nocella, of Terrorists or Freedom Fighters? Reflections on the Liberation of Animals (2004), which has a foreword by Ward Churchill, and the companion volume on revolutionary environmentalism, Igniting a Revolution: Voices in Defense of the Earth (2006).
Best co-authored with Douglas Kellner a critically acclaimed trilogy of texts on postmodern theory and cultural studies – Postmodern Theory: Critical Interrogations (1991), The Postmodern Turn (1997), and The Postmodern Adventure: Science, Technology, and Cultural Studies at the Third Millennium (2001).
With Peter McLaren and Anthony J. Nocella II, Best co-edited Academic Repression: Reflections from the Academic Industrial Complex (2010).
In December 2004, Best co-founded the North American Animal Liberation Press Office, which acts as a media office for a number of animal rights groups, including the Animal Liberation Front (ALF), though he has said that he is not himself an ALF activist.
The Southern Poverty Law Centre has criticised Steven Best for his support of breaking the law in the pursuit of animal liberation, and has written on his links to a Florida-based group called Negotiation is Over who have advocated the killing of those who use animals in research. The Centre mentioned a case in which Best confronted at their home the wife and children of a man alleged of poisoning cats that came on to the property. He published the address and phone number of the property, together with a photograph of the wife and children underneath a video in which he threatens to "have a thousand people all over this place". Best has also made posts to target others in the animal-rights movement who do not agree with violence, who he refers to as "Franciombes" after Gary Francione who believes in pursuing animal rights only through peaceful means.
Best has explained his justification for breaking the law in his essay Beyond Animal Liberation.
In 2005, Best planned to attend a rally to celebrate the closure—as a result of protests from the animal rights movement—of Newchurch Farm, where guinea pigs were being bred for research purposes. Charles Clarke, the British Home Secretary, said he would rely on new Home Office rules preventing people from enter the UK if they "foment, justify or glorify terrorist violence in further of particular beliefs; seek to provoke others to terrorist acts; foment other serious criminal activity or seek to provoke others to serious criminal acts." In a letter to Best dated August 24, 2005, Clarke cited a comment by Best quoted by The Daily Telegraph: "We are not terrorists, but we are a threat. We are a threat both economically and philosophically. Our power is not in the right to vote but the power to stop production. We will break the law and destroy property until we win." Best is also alleged to have said that the animal rights movement did not want to "reform" vivisectionists but to "wipe them off the face of the earth."
The letter from the Home Secretary said: "In expressing such views, it is considered that you are fomenting and justifying terrorist violence and seeking to provoke others to terrorist acts and fomenting other serious criminal activity and seeking to provoke others to serious criminal acts." The letter was dated the same day that the Home Office published its new list of behaviors that would see people banned from the UK. Under the list, people who write, speak, run a website, or use their positions as teachers to express views that "foment, justify, or glorify violence in furtherance of particular beliefs" will be banned or deported. The British government called the new measures part of its "ongoing work to tackle terrorism and extremism." Best responded by saying it didn't surprise him. He told the Chronicle of Higher Education: "It was only a matter of time, especially after the July 7, 2005 London bombings. The climate in Britain is totally unbelievable. It's very fascist. It's becoming a police state."