Nba veterans hate steven adams
Steven Funaki Adams (born 20 July 1993) is a New Zealand professional basketball player for the Oklahoma City Thunder of the National Basketball Association (NBA). After playing college basketball for Pittsburgh, he was labelled a top international prospect for the NBA. Adams was selected by the Thunder with the 12th overall pick in the 2013 NBA draft.
Contents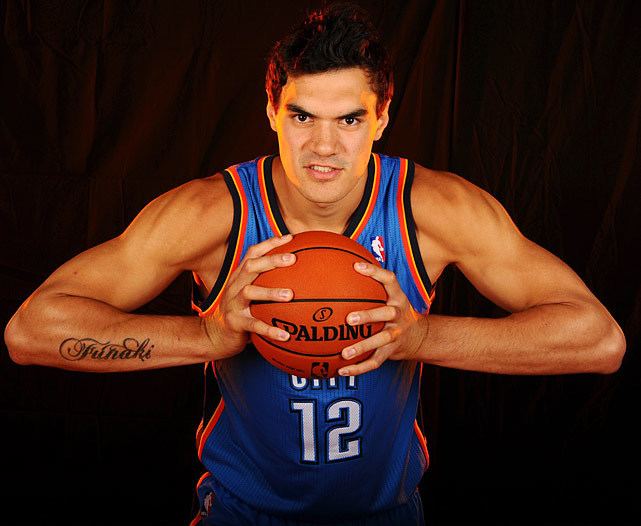 Ma a nonu v steven adams in basketball game
Early life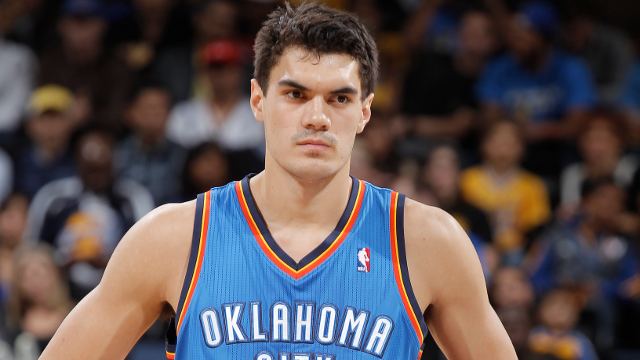 Adams's mother is Tongan, and his father, Sid, was an Englishman who settled in New Zealand after serving in the Royal Navy. Adams is the youngest of Sid's 18 children with five different women. His siblings and half-siblings are notable for their exceptional size and athletic prowess; his brothers average 2.06 m (6 ft 9 in) and his sisters average 1.83 m (6 ft 0 in). His sister Valerie Adams is a double Olympic gold medalist and four-time world champion shot-putter, and brother Sid Adams, Jr. is a NZNBL player.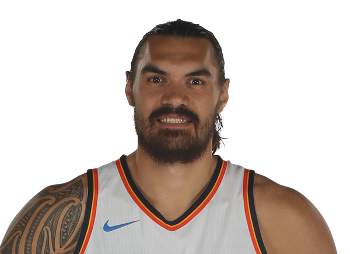 Adams has identified his father's death in 2006 as one of the defining events of his life. In a 2012 interview, Adams recalled: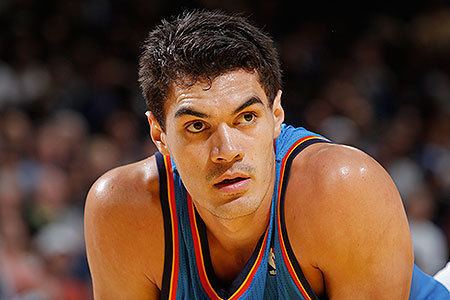 When I lost my dad, that was a big hit for me. I didn't have that parental guidance, and I kind of took advantage of it because I was a stupid idiot. I decided not to go to school a couple of times, go when I felt like it. I always lied to my brothers and sisters. They'd ask: 'Are you going to school?' I'd say 'yeah'. They eventually found out.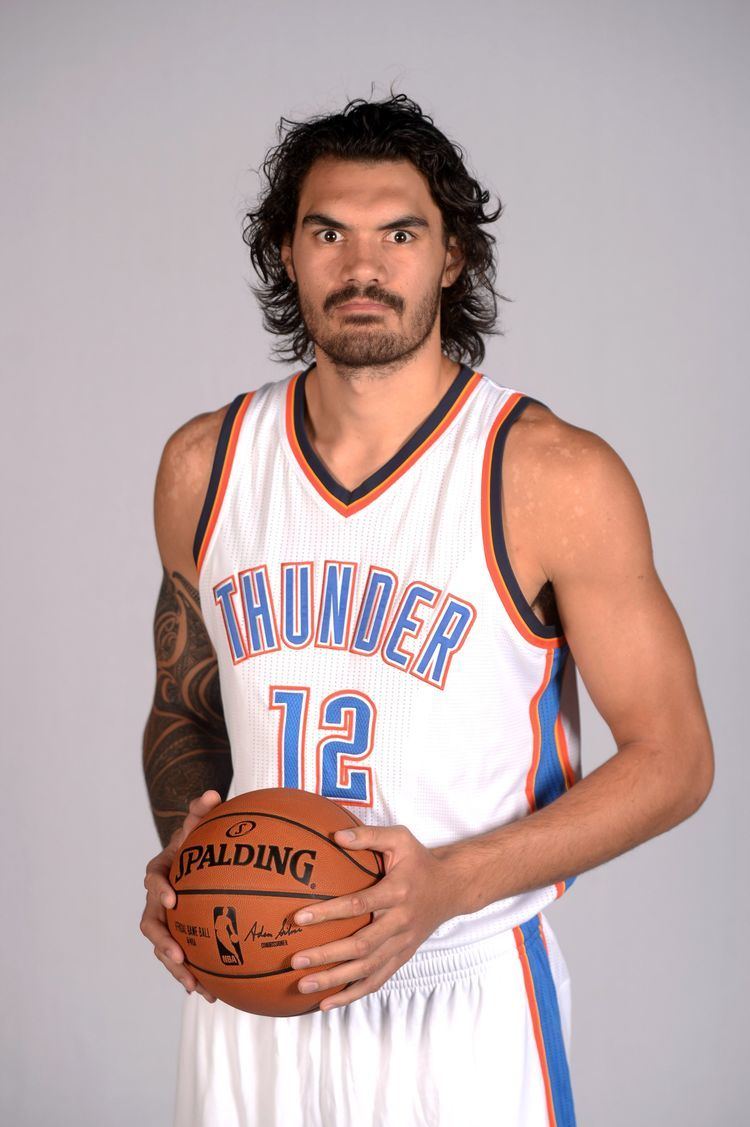 One of his brothers, Warren, stepped in to fill the gap, rescuing him from the streets of Rotorua and brought him to Wellington to live with him. Warren placed him in a local basketball academy, and the head of the academy arranged for him to attend Scots College. Although some commentators in New Zealand believed Adams would not qualify to play for college basketball, he did well enough to qualify academically to play in the NCAA.
High school career
Much like his sister, Adams was a gifted shot-putter in high school. He made it to the nationals before being beaten by Jacko Gill. After graduating from Scots College in December 2011, Adams enrolled at Notre Dame Preparatory School, a well-known basketball prep school in Fitchburg, Massachusetts, for one semester. He was rated as the number 6 player in the ESPNU 100 class of 2012.
College career
Adams attended the University of Pittsburgh in 2012–13 where he made the Big East All-Rookie Team. During his freshman season, he averaged 7.2 points on 57.1% Field goal shooting, 6.3 Rebounds and 2.0 Blocks in 23.4 minutes per game. His field goal percentage ranked 1st, blocks ranked 2nd, and rebounds ranked 6th amongst first year players in Pittsburgh's history.
On 2 April 2013, he declared for the NBA draft, forgoing his final three years of college eligibility.
New Zealand (2011)
In February 2011, Adams signed with the Wellington Saints for the 2011 New Zealand NBL season. He went on to garner Rookie of the Year honours and helped Wellington win the NBL championship.
NBA draft
Adams was selected with the 12th overall pick in the 2013 NBA draft by the Oklahoma City Thunder, becoming the first New Zealander to be selected in the first round of an NBA draft. He also became the first player out of Pittsburgh to be selected in the first round since 1999 when Vonteego Cummings was selected by the Indiana Pacers with the 26th overall pick.
Oklahoma City Thunder (2013–present)
On 12 July 2013, Adams signed his rookie scale contract with the Thunder. That same day, he helped the Thunder become the first-ever champions of the Orlando Summer League with an 85–77 win over the Houston Rockets. On 8 November 2013, he recorded his first career double-double with 17 points and 10 rebounds in a 119–110 win over the Detroit Pistons. At the conclusion of the 2013–14 season, Adams earned NBA All-Rookie Second Team honours.
In July 2014, Adams re-joined the Thunder for the 2014 NBA Summer League. On 22 October 2014, the Thunder exercised their third-year team option on Adams's rookie scale contract, extending the contract through the 2015–16 season.
On 16 November 2014, Adams recorded a career-high six blocks in a 69–65 loss to the Houston Rockets. On 25 December 2014, he recorded 16 points and a then career-high 15 rebounds in a 114–106 win over the San Antonio Spurs. On 21 January 2015, he recorded a career-high 20 rebounds in a 105–103 overtime win over the Washington Wizards. On 9 February 2015, he was ruled out for three weeks after undergoing surgery to repair a broken ring finger on his right hand. He returned to action on 8 March after missing eight games.
On 23 October 2015, the Thunder exercised their fourth-year team option on Adams' rookie scale contract, extending the contract through the 2016–17 season. On 10 January 2016, he tied his career high of 17 points in a loss to the Portland Trail Blazers. He also grabbed a team-high 10 rebounds for his third double-double of the season. On 12 April 2016, he had another 17-point game in a loss to the San Antonio Spurs. The Thunder finished the regular season as the third seed in the Western Conference with a 55–27 record. In the first round of the playoffs, the Thunder faced the sixth-seeded Dallas Mavericks, and in a Game 5 series-clinching win, Adams scored a playoff career-high 15 points. He also recorded just his second career playoff double-double with 10 rebounds. Adams helped the Thunder defeat the San Antonio Spurs 4–2 in the second round, which advanced them through to the Western Conference Finals where they were defeated by the defending champion Golden State Warriors 4–3 after being up 3–1. During this season, he participated in 80 games.
On 31 October 2016, Adams signed a four-year, $100 million contract extension with the Thunder. On 22 November 2016, Adams scored a career-high 20 points in a 111–109 win over the Los Angeles Lakers. He surpassed that mark on 9 December 2016, scoring 24 points in a 102–99 loss to the Houston Rockets. His 17 points in the first half were a career high for a half.
References
Steven Adams Wikipedia
(Text) CC BY-SA