Residence

Governor's Residence




Political party

Democratic




Lieutenant

John WalshAngela McLean

Full Name

Stephen Clark Bullock

Office

Governor of Montana since 2013

Previous office

Montana Attorney General (2009–2013)

Children

Alexandria Bullock, Caroline Bullock, Cameron Bullock

Similar People




Profiles



Stephen Clark Bullock (born April 11, 1966) is an American politician and lawyer who is the 24th and current Governor of Montana, serving since 2013. He is a member of the Democratic Party.
Contents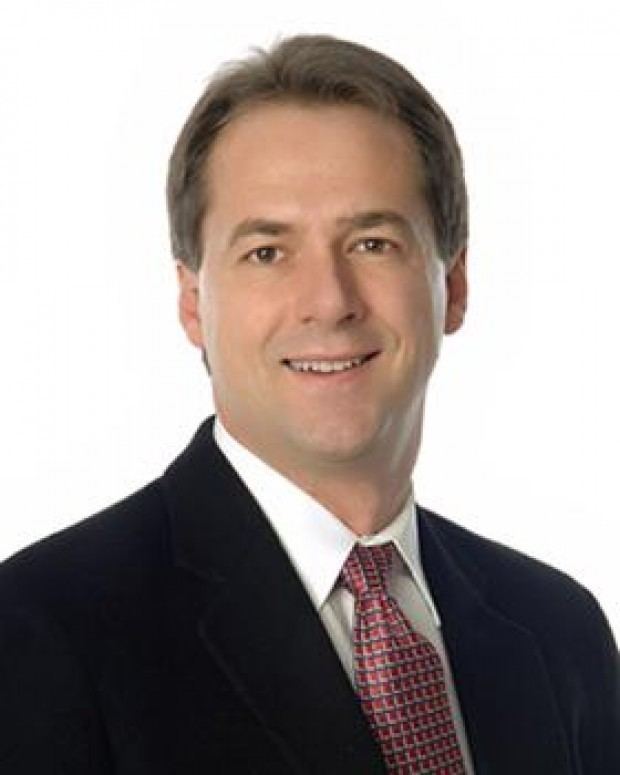 Born in Missoula, Montana, Bullock is a graduate of Claremont McKenna College and Columbia Law School. Bullock began his career working as the legal counsel to the Secretary of State of Montana before becoming the Executive Assistant Attorney General and acting Chief Deputy Attorney General of Montana. Bullock then entered private practice as an attorney for Steptoe & Johnson. He was also an adjunct professor at the George Washington University Law School before opening his own private law firm upon returning to Montana. In 2008, Bullock was elected Attorney General of Montana, where he served one term from 2009 to 2013.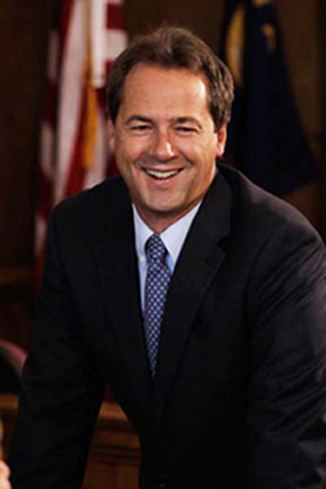 After incumbent Governor Brian Schweitzer was term-limited, Bullock declared his candidacy for the Governorship on September 7, 2011. He won with 87% of the vote in the Democratic primary election, and defeated the Republican nominee, former U.S. Representative Rick Hill, in the general election, with 48% of the vote.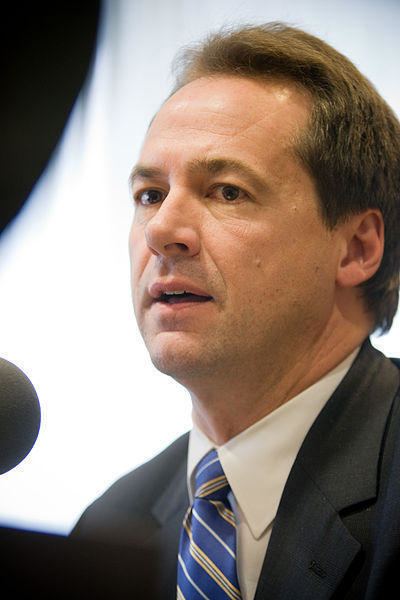 In 2016, Bullock won re-election with 50.2% of the vote, defeating Republican nominee Greg Gianforte.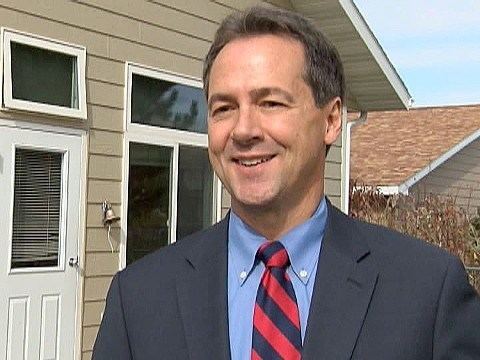 He has been mentioned as a possible candidate for President of the United States in the 2020 U.S. presidential election.
Steve bullock governor of montana
Early life, education, and law career
Bullock was born in Missoula, Montana and raised in Helena, the state capital. He is the son of Penny, a school board trustee, and Mike Bullock, a teacher and administrator.
He graduated from Helena High School in 1984. He received his undergraduate degree from Claremont McKenna College and his law degree with honors from Columbia Law School in New York.
Bullock served as chief legal counsel to Montana Secretary of State Mike Cooney. He went on to work for four years with the Montana Department of Justice under Attorney General Joe Mazurek, first as executive assistant attorney general, and later as acting chief deputy (1997–2001). During this time, he also served as legislative director, coordinating the Attorney General's legislative efforts. As an Assistant Attorney General, Bullock wrote the landmark opinion that guaranteed public access to streams and rivers.
He was unsuccessful in his first race for Montana Attorney General, losing in the 2000 Democratic primary to Mike McGrath, who went on to be elected Attorney General that year and currently serves as Chief Justice of the Montana Supreme Court. From 2001 to 2004, Bullock practiced law with the Washington, D.C. firm of Steptoe & Johnson. While there, he also served as an adjunct professor at George Washington University Law School. Bullock returned to Montana in 2004, working in private practice in Helena where he represented individuals, consumer organizations, labor unions, peace officers, associations of political subdivisions, and small and large businesses. He ran successfully for Attorney General in 2008.
Attorney General
Bullock was the Democratic nominee for Attorney General in 2008, defeating two other candidates in the primary election in June. Bullock then went on to win the contested general election race with 52.64% of the vote against Republican Tim Fox. Bullock received 245,669 votes, more than either presidential candidate.
Bullock pushed for tougher drunken driving laws and a crackdown on prescription drug abuse. He introduced the 24/7 Sobriety Program for repeat DUI offenders statewide. This program requires repeat drunk drivers to take breath tests twice a day. The program is aimed at keeping highways and communities free of drunk drivers, and keeping non-violent offenders out of jail and off the public rolls. The program has had success in dropping DUI offenses.
The Attorney General's office also pursued the railroad industry for monopolistic business practices, and led the way in stopping an anti-competitive merger between two the largest meat packers in the country. Bullock focused on the misclassification of employees as independent contractors and allowing FedEx to avoid paying millions in state taxes and fees. Bullock's efforts resulted in changes by FedEx to comply with federal and state laws.
Bullock attracted national attention by challenging the Citizens United decision through his defense of Montana's 100-year-old ban on corporate campaign expenditures. After winning in the Montana Supreme Court, the U.S. Supreme Court ruled against the State of Montana in a 5-4 decision.
Bullock, who authored the state's opinion guaranteeing access to rivers, streams, and public lands, worked with the legislature and Governor Brian Schweitzer to codify the access opinion into law.
Elections
Bullock announced on September 7, 2011 that he would be a candidate for the Democratic nomination for Governor of Montana in 2012. In the Democratic primary, Bullock faced off against Helena resident Heather Margolis. Bullock won with 87% of the vote.
Bullock and his running mate, then Adjutant General of Montana John Walsh, proposed a jobs plan that focuses on small and medium-sized Montana businesses as the engines of job creation. Bullock and Gen. Walsh call for:
Streamlining the regulatory permitting process and establishing a new permit tracking system,
Ensuring that government services meet the demands of job creators,
Supporting rapid growth in eastern Montana by making sure communities receive funds before or in preparation for natural resource development rather than afterwards,
Promoting the hiring of Montanans first for jobs inside the state paid for by taxpayers' money,
Expanding in-state business activity to create a business climate that spurs faster expansion and greater business-to-business activity among Montana companies,
Further reforming Montana's workers' compensation system to reduce the number of workers who are injured or killed on the job, getting injured workers back to work as soon as possible and controlling medical costs.
Requiring major firms that are awarded state contracts to subcontract a substantial percentage of their work to in-state businesses.
Bullock proposed a $400 property tax rebate for homeowners in Montana to spur job creation and refund a portion of the state's $400 million budget surplus.
John Walsh, Bullock's running mate, is the former Adjutant General of the Montana National Guard. Bullock won the election, held on November 6, 2012, defeating Republican ex-US Representative Rick Hill. Bullock came out on top by 7,571 votes, or 48.9%, to Hill's 47.3%. Libertarian candidate Ron Vandevender pulled 3.8% of the vote.
In September 2014, Bullock signed an executive order creating a habitat conservation plan for sage grouse in a bid to keep management of the imperiled bird in state hands rather than see it come under strict federal Endangered Species Act protections. The government said to the press: "Montanans recognize that it is in the best interest of our state, its economy and our quality of life to maintain state management of the greater sage-grouse."
First term
Governor Bullock and his lieutenant governor, John Walsh, were sworn in on January 7, 2013. Bullock later appointed Walsh to become the new Senator from Montana to replace Max Baucus, who'd been appointed Ambassador to China. Bullock then appointed Angela McLean to replace Walsh as lieutenant governor.
In November 2015, McLean announced her resignation as lieutenant governor, effective upon the appointment of her successor, in order to accept the position of director of American Indian and minority achievement in the office of the state commissioner of higher education.
In December 2015, Bullock announced the appointment of Mike Cooney as McLean's replacement. Cooney was sworn in on January 4, 2016.
According to a September 20, 2016, survey by Morning Consult, Bullock, with a 66% approval rating and a 19% disapproval rating, was the most popular Democratic governor in the United States, as well as the fourth-most popular overall, behind Republicans Dennis Daugaard of South Dakota, Larry Hogan of Maryland, and Charlie Baker of Massachusetts.
References
Steve Bullock (American politician) Wikipedia
(Text) CC BY-SA