Lieutenant

John Bohlinger




Name

Brian Schweitzer




Preceded by

Judy Martz




Spouse

Nancy Hupp (m. 1981)





Political party

Democratic




Party

Democratic Party




Religion

Roman Catholicism




Succeeded by

Steve Bullock







Full Name

Brian David Schweitzer




Born

September 4, 1955 (age 60) Havre, Montana, U.S. (

1955-09-04

)


Alma mater

Colorado State University Montana State University, Bozeman




Role

Former Governor of Montana




Previous office

Governor of Montana (2005–2013)




Children

Katrina Schweitzer, Ben Schweitzer, Khai Schweitzer




Education

Colorado State University, Montana State University
Montana gov brian schweitzer mitt romney wrong man to be president
Brian David Schweitzer (born September 4, 1955) is an American politician who served as the 23rd Governor of Montana from January 5, 2005, to January 7, 2013. Schweitzer served for a time as chair of the Western Governors Association as well as the Democratic Governors Association. He also served as president of the Council of State Governments.
Contents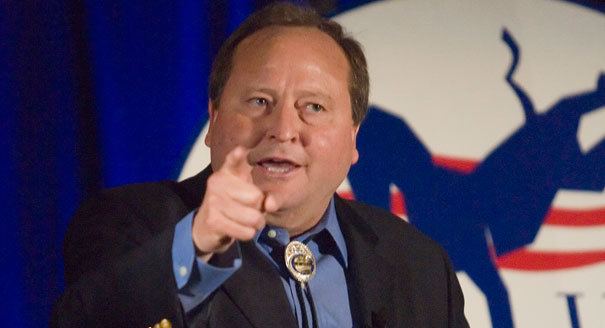 Montana gov brian schweitzer d in denver
Early life, education, and early career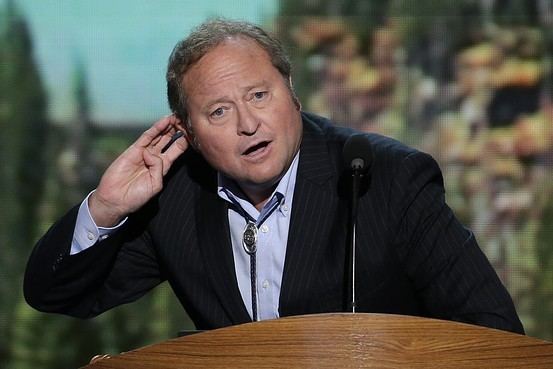 Schweitzer was born in Havre, Montana, the fourth of six children of Kathleen Helen (née McKernan) and Adam Schweitzer. His paternal grandparents were ethnic Germans from Kuchurhan in the Odessa Oblast (then in Russia, now in Ukraine); his maternal grandparents were Irish. He is a first cousin, once removed, of entertainer Lawrence Welk (Schweitzer's paternal grandmother was Welk's aunt).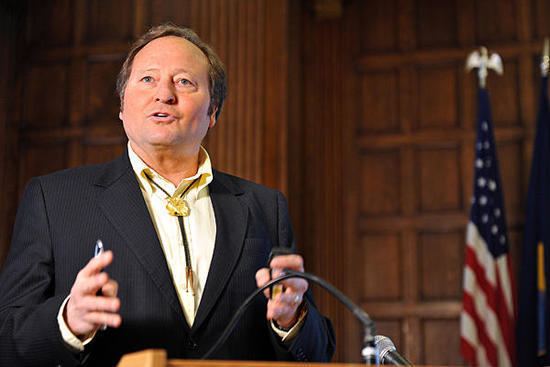 Following his high school years at Holy Cross Abbey, Canon City, Colorado in 1973, Schweitzer earned his bachelor of science degree in international agronomy from Colorado State University in 1978 and a master of science in soil science from Montana State University, Bozeman in 1980.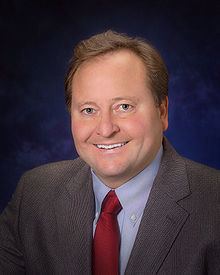 Upon finishing school, Schweitzer worked as an irrigation developer on projects in Africa, Asia, Europe and South America. He spent several years working in Libya and Saudi Arabia, and speaks Arabic. He returned to Montana in 1986 to launch a ranching and irrigation business in Whitefish.
Bill Clinton appointed Schweitzer to the United States Department of Agriculture as a member of the Montana USDA Farm Service Agency Committee, where he worked for seven years. While working for the USDA, he was appointed to the Montana Rural Development Board (1996) and the National Drought Task Force (1999).
2000 U.S. Senate election
In 2000, Schweitzer ran for the U.S. Senate to challenge Republican incumbent Conrad Burns. Burns faced a difficult re-election campaign. In February 1999, he announced that he would break his 1988 promise to only hold office for two terms, claiming "Circumstances have changed, and I have rethought my position." Later that same month, while giving a speech about U.S. dependence on foreign oil to the Montana Equipment Dealers Association, Burns referred to Arabs as "ragheads". Burns soon apologized, saying he "became too emotionally involved" during the speech. Burns faced trouble regarding deaths from asbestos in Libby, Montana. While he initially supported a bill to limit compensation in such cases, he withdrew his support for the bill, under public criticism, and added $11.5 million for the town to an appropriations bill.
While Burns attempted to link Schweitzer with presidential candidate Al Gore, Schweitzer "effectively portrayed himself as nonpolitical". Schweitzer primarily challenged Burns on the issue of prescription drugs, organizing busloads of senior citizens to take trips to Canada and Mexico for cheaper medicine. Burns charged that Schweitzer favored "Canadian-style government controls" and claimed that senior citizens went to doctors to have "somebody to visit with. There's nothing wrong with them."
Schweitzer lost narrowly to Burns, 51%-47%, despite being outspent 2-to-1, and Democratic presidential candidate Al Gore receiving just 33% of the vote in Montana that same day.
Elections
When incumbent Governor Judy Martz announced she would not run for re-election in 2004, Schweitzer announced his candidacy. His running mate was John Bohlinger, a Republican state senator. He won the general election by defeating Montana Secretary of State Bob Brown 50%-47%. Schweitzer won re-election to a second term by a landslide, 66%-33%, over Republican State Senator Roy Brown.
Policy and image
Both while campaigning and as governor, Schweitzer became known for a folksy public persona. The governor's dog, a Border Collie named Jag, regularly accompanied him on work days at the Capitol, as well as some other official occasions.
Schweitzer was known for his unsparing use of the veto, a power exercised 95 times during his tenure. He vetoed 74 bills in the 2011 legislature; none of which were overridden. For instance, in April 2011, Schweitzer made news with his unconventional use of a branding iron to publicly veto several bills passed by the Republican-controlled legislature. He denounced them as "frivolous, unconstitutional and just bad ideas" that were "in direct contradiction to the expressed will of the people of Montana."
He has endorsed an expansion of wind, solar, and biofuel technologies as well as a plan to turn coal into diesel fuel. Schweitzer has pointed out that Montana has had the highest ending fund balances in the state's history under his administration, with an average ending fund balance of $414 million. The average balance of the eighteen years prior was $54 million.
Schweitzer consistently held one of the highest approval ratings among governors in the nation, with polls regularly showing a rating of above 60 percent. Due to term limits in Montana, he was barred from running for a third term in 2012. As Governor, Schweitzer was an active member of the Democratic Governors Association. Prior to becoming chair, he served as the organization's vice chair, finance chair, and recruitment chair.
As governor, he supported and signed into law voluntary full-time kindergarten. Senate Bill 2, which passed during a special session of the legislature, created full-time kindergarten. Governor Schweitzer signed the bill May 17, 2007. Governor Schweitzer was instrumental in implementing, for the first time since the Constitutional Convention of 1972 called on the State to "recognize the distinct and unique cultural heritage of the American Indians", Indian Education for All funding. Indian Education for All was funded in House Bill 2 and signed into law by Governor Schweitzer on May 6, 2005.
As one of his first endeavors, Schweitzer proposed and passed the "Best and Brightest" scholarship program. This scholarship has given the opportunity to more than 2700 students to study at any of Montana's 2-or 4-year public colleges and universities, including community and tribal colleges.
A report released in 2012 by the U.S. Department of Education showed Montana increasing the number of college graduates by 3.2% from 2009 to 2010 – more than double any other state. The national average was half a percent. A recent report by The Hechinger Report, a nonprofit news organization that is focused on producing in-depth education journalism, said that Montana, "raised the percentage of its 25- to 64-year-olds who have finished college by more than 6 percent over the last three years, the biggest improvement in the nation, during a time when the rest of the country barely edged up on this measure by 1 percent. Fifteen states actually lost ground."
Montana's electrical generation capacity increased more during his term as Governor than the previous 16 years combined. Schweitzer gained national attention for his focus on converting Montana's vast coal reserves into fuel, which he has said is one way to wean America off of foreign oil. Schweitzer was interviewed by 60 Minutes in late 2006 or early 2007 as well as by Charlie Rose (on March 7, 2007), regarding his work in this field. Schweitzer has been a catalyst for alternative energy development in Montana. The state had 1 MW of wind power online in January 2005; by the end of 2012 Montana was expected to exceed 600 MW of wind power.
Following General Motors' announced decision to terminate its contract with Columbus-based Stillwater Mining Company to procure palladium, platinum, and rhodium for use in automobiles to reduce air pollution, Schweitzer broke from the Democratic Party ranks to protest a perceived bias against Montana on the part of the Barack Obama Administration. He asked the administration to force GM, which was receiving an infusion of around $50 billion as part of the automotive corporation federal recovery plan, to honor its contract in a manner consistent with the "buy American" provision of the American Recovery and Reinvestment Act of 2009.
According to Schweitzer and the mining company, the Montana mines operated by Stillwater are the only source of palladium and platinum outside South Africa and Russia. "When the American people find out that we have spent tens of billions of dollars to bail out General Motors and then they turn around and void a contract with Stillwater Mine, the only source of platinum, palladium and rhodium in the Western Hemisphere, and continues to buy that metal from the Russians and South Africans, they will be outraged", Schweitzer asserted.
On April 15, 2009, Schweitzer signed into law the Montana Firearms Freedom Act, which became effective October 1, 2009. The law exempts firearms made and kept in Montana from Federal firearms regulations. It applies mostly to non-military types of firearms, along with ammunition and accessories such as silencers, provided that these items are manufactured in the state, and do not leave the state.
In 2011, Schweitzer announced his intention to provide single-payer health care in Montana, based on the Canadian model.
On May 3, 2006, Schweitzer granted posthumous pardons to 78 persons convicted of sedition during World War I for making comments that were critical of the war. These were the first posthumous pardons in Montana history, but the convictions had become notorious in recent years because Montana's sedition law had been one of the broadest and harshest of its time: one man went to prison for calling food rationing a joke, while others were targeted because they refused to physically kiss a U.S. flag or to buy Liberty Bonds. At a public ceremony attended by family members of the pardon recipients, Schweitzer said, "[i]n times when our country is pushed to our limits, those are the times when it is most important to remember individual rights."
Following the suicide of Iraq war veteran Chris Dana in 2007, Governor Schweitzer started the Yellow Ribbon Program. Schweitzer testified in Washington D.C. saying, "the federal government does an excellent job at turning a civilian into a warrior, I think they have an equal responsibility in turning that warrior back into a civilian." More than 13% of adult Montanans are veterans. This program developed policies and procedures that each Montana guardsman would undergo to ensure that physical and mental health were documented before, during, and after deployment. Automatic enrollment into the Veterans Affairs system would also be required of guardsmen to ensure delivery of benefits entitled. Following its success in Montana, the Yellow Ribbon Program was implemented nationally, and is now a part of the National Defense Act.
Post-Governorship
The same year Schweitzer completed his term as governor he was named to the Board of Directors of Stillwater Mining Company on May 2, and subsequently chosen as non-executive Chairman on May 17, 2013.
Speculation for higher office
While governor, Schweitzer was mentioned by some political pundits as being a potential running mate for Barack Obama in the 2008 presidential election. He spoke in a prime time slot at the 2008 Democratic National Convention, and gave a speech on American energy independence.
After leaving office at the end of 2012, Schweitzer has been mentioned as a possible candidate for president. In February 2013, the National Journal reported that he indicated he was leaning towards a run for president in 2016, as opposed to running for the U.S. Senate in 2014, which at that time would have meant challenging Democratic U.S. Senator Max Baucus in a primary race.
The focus changed in April 2013, when Baucus decided to retire. Soon thereafter, a Democrat associated with Schweitzer stated the former governor was leaning toward a bid in 2014. He was considered highly likely to run. Schweitzer made no firm commitment. After Baucus' announcement, he stated that he was concentrating on his current project of helping a dissident investor group take control of the Stillwater Mining Co. in south-central Montana. He subsequently became the chair of the Board of Stillwater Mine. When asked about the Senate race in June 2013, he publicly stated it was a difficult decision, and he was not sure he wanted to give up his post-political life on Georgetown Lake and take a substantial pay cut. However, Montana political analysts generally viewed him as considering a run.
In July 2013, Fox Business News ran a story about Schweitzer's alleged association with a Washington, D.C. based 527 organization called the American Sustainability Project (ASP) that raised significant sums of money for political efforts. Later, picking up on a newsblog analysis by a reporter for the Great Falls Tribune, The Huffington Post confirmed the story, pointing out an apparent conflict of interest in Dave Gallik, who at the time was also Montana Commissioner of Political Practices, serving as treasurer for the Montana-based Council for a Sustainable America.
The basis of the allegations in the original FEC reports was that the Montana-based group shared the same post office box as Franklin Hall, one of Schweitzer's political consultants. Hall stated that this was his personal post office box and appeared on his driver's license. Franklin Hall consulted with Schweitzer's 2008 campaign, Council for Sustainable America, American Sustainability Project as well as other political organizations. The 527 organization shut down in early 2010 and transferred $306,669 to the American Sustainability Project (ASP), a 501(c)(4). Assorted media outlets raised the question of whether these groups were a political vehicle for Schweitzer campaign efforts. The Great Falls Tribune was preparing to run a story on July 14 outlining the various organizations and how Schweitzer's associates were connected. On July 13, 2013, Schweitzer stated he would not run for the Senate seat in Montana in 2014.
Controversy
He is known for his unfiltered talk and being prone to gaffes. In a June 2014 interview with the National Journal, he made headlines for controversial comments deemed offensive to Democrats, Republicans, women, Southerners and gays. In the interview, he referred to Democratic Senator Dianne Feinstein as a prostitute, saying: "She was the woman who was standing under the streetlight with her dress pulled all the way up over her knees, and now she says, 'I'm a nun', when it comes to this spying!" He said that outgoing House Majority Leader Eric Cantor, married 25 years and father of three, set off his gaydar because southern men have effeminate mannerisms. Schweitzer apologized via Facebook on June 18, 2014, stating: "I recently made a number of stupid and insensitive remarks to a reporter from the National Journal. I am deeply sorry and sincerely apologize for my carelessness and disregard."
In February 2015, Schweitzer stated that he has "no plans" to run for President in 2016. On October 23, 2015, Schweitzer announced his endorsement of former Maryland Governor Martin O'Malley for President in 2016. He served as a national co-chair of the O'Malley campaign.
Personal life
Schweitzer married Nancy Hupp in 1981. The couple began a family after returning to Montana, and are the parents of three children: Ben, Khai, and Katrina.
References
Brian Schweitzer Wikipedia
(Text) CC BY-SA