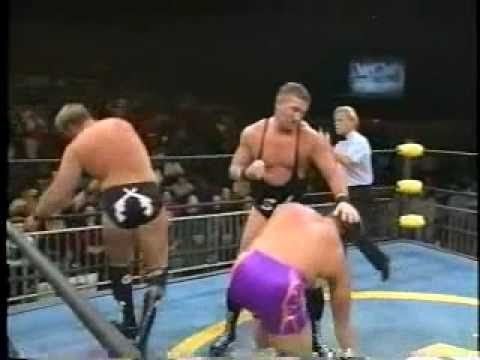 Steve Armstrong started wrestling in 1983 in the Alabama-based "Southeast Championship Wrestling". He formed a team called the "Rat Patrol" with Johnny Rich and they feuded with Ron Fuller's Stud Stable (Jerry Stubbs and Arn Anderson).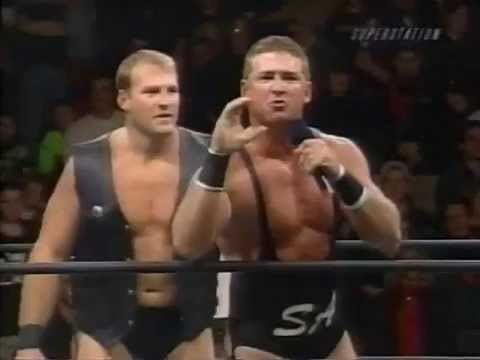 Steve formed a team with Tracy Smothers in "Florida Championship Wrestling" in 1987 called The Southern Boys. They won the Tag Team Titles and feuded with "The New Breed" (Chris Champion and Sean Royal). They went back to Continental Championship Wrestling (formerly SCW) and feuded with Robert Fuller and Jimmy Golden over the Tag Team Titles.
In July 1988 he made his debut in Japan for NJPW, mainly working with Tracy against the likes of Shinya Hashimoto, Masahiro Chono, Riki Choshu and even working in the main event against the legendary Antonio Inoki.
In 1990, The Southern Boys went to World Championship Wrestling and feuded with The Fabulous Freebirds (Michael Hayes and Jimmy Garvin). In 1991, they changed their name to The Young Pistols and they became heels and won the U.S. Tag Team Titles.
In 1992, Steve came to the WWF as Lance Cassidy under a babyface cowboy gimmick. He made his TV debut on the October 10, 1992 episode of Superstars, beating Tom Stone. The run proved to be short, as after only a few TV appearances and some house show victories over Skinner and Terry Taylor, he left the WWF in January 1993.
In 1993, he started to work for Jim Cornette's Smoky Mountain Wrestling. He worked in Smoky Mountain for two years and mainly worked in tag team competition with his brother Scott. In his last year with Smoky he was in a feud with Buddy Landel for the SMW Heavyweight Championship
In 1995, he returned to work for WCW when he took part in the first World War 3 battle royal. He was mainly used as a jobber working with his brother Scott as The Armstrongs on Saturday Night, WorldWide and on rare occasions on Monday Nitro. On March 29, 2000 he made his last TV appearance for the promotion as he lost to Hugh Morrus on Saturday Night.
After his run with WCW he made a few appearances for the resurrected Continental Championship Wrestling from 2002 to 2005.
In August 2002 he worked under The Bullet mask for TNA Wrestling, having a match with Jeff Jarrett.
In October 2005 he had match with Elix Skipper for the NWA Wrestle Birmingham in the Boutwell Memorial Auditorium.
In December 2008 he had a tag team match alongside his father against Aaron Idol and Michael Patrick for the Great American Wrestling Federation.
Finishing moves
Missile dropkick
Championship Wrestling from Florida
NWA Florida Bahamian Championship (1 time)
NWA Florida Tag Team Championship (1 time) - with Tracy Smothers
Southeastern Championship Wrestling
NWA Southeastern Tag Team Championship (8 times) - with Johnny Rich (4), Tracy Smothers (2), Tommy Rich (1), and Bob Armstrong (1)
Ohio Valley Wrestling
OVW Southern Tag Team Championship (1 time) - with Tracy Smothers
World Championship Wrestling
WCW United States Tag Team Championship (1 time) - with Tracy Smothers