Set at the Maryland School of the Arts, the story revolves around rebellious street dancer Andie West (Briana Evigan) who lands at the elite school and finds herself fighting to fit in while also trying to hold onto her old life. She eventually joins forces with the school's hottest dancer Chase Collins (Robert Hoffman) to form a crew of classmate outcasts to compete in Baltimore's underground dance battle The Streets, finding a way to live her dream while building a bridge between her two separate worlds. The film was followed by Step Up 3D, released in 2010.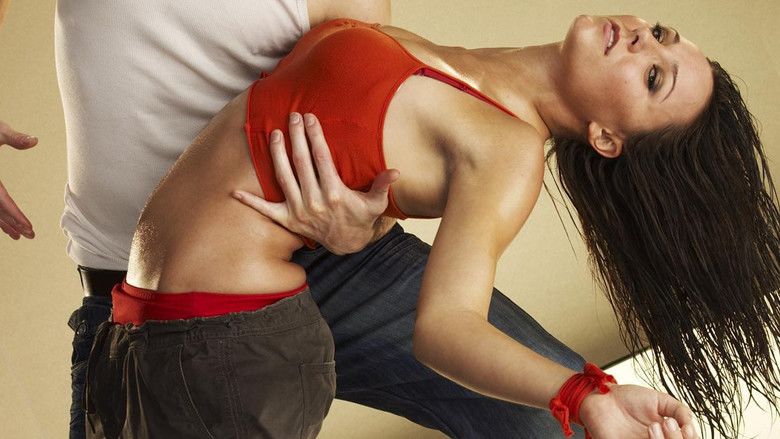 In Baltimore, Maryland, Andrea "Andie" West (Briana Evigan) pursues her dream of becoming a street dancer. After her mother died from cancer, Andie moved in with her mother's best friend, Sarah (Sonja Sohn). Deep down Andie feels like she does not belong anywhere. Although she is doing poorly at school, it is her dream for dancing that brings something special into her life. She trains with her dance crew, 410 to keep the title of the illegal competition, "The Streets". Sarah is aware of the crime and harassment by 410 and out of fear that Andie will get hurt, she decides to send her to live with her aunt in Texas in an effort to protect Andie, but Andie refuses to go and runs away.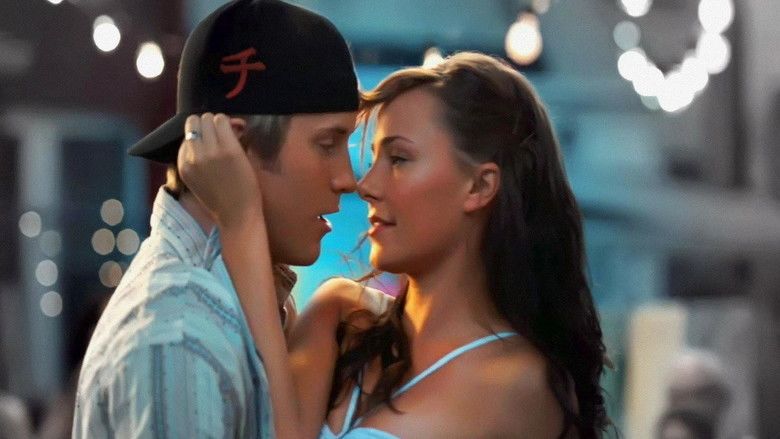 Tyler Gage (Channing Tatum) who is like a big brother to Andie sees her at a local dance club, The Dragon. When Andie tells him about Sarah's plans to send her to Texas to live with her aunt Tyler explains that Sarah's trying to keep Andie safe. He tries to persuade Andie to audition for the Maryland School of the Arts, where Andie has to compete for a place, thinking it will help her life as it did his. Tyler decides to battle her for it. Tyler wins the battle and the two head back to Andie's house where Tyler asks Sarah to let her audition for MSA. Sarah refuses because she believes that Andie will be safer in Texas. Tyler eventually persuades Sarah to let Andie audition for MSA while he goes on tour with Nora Clark (Jenna Dewan). Sarah reluctantly agrees, but she tells Andie that if she screws up with MSA she'll have to go to Texas. Chase Collins (Robert Hoffman) persuades his brother, Director Blake Collins (Will Kemp) to recruit Andie after seeing her audition. When 410 learns about Andie's involvement at MSA, they kick her out. Chase and Andie form a new crew with help from many people Chase knows at the school, all of not accepted as who they are, including Andie's new friend Moose (Adam G. Sevani). Chase has a copied key to the studio and the crew secretly practices their routine late at night when the school is empty. They perform at the local dance club, but are rejected and kicked out. Andie's best friend Missy Serrano (Danielle Polanco) joins the crew after leaving 410 following the event, as she is disgusted by the crowd's reaction. Missy tells the crew that the only way to enter The Streets is to first pull a prank and post it on the Internet to show that the crew is entering the competition. Wanting revenge for being humiliated before, Chase decides that their prank will be to make a fool out of Tuck (Black Thomas), the leader of 410.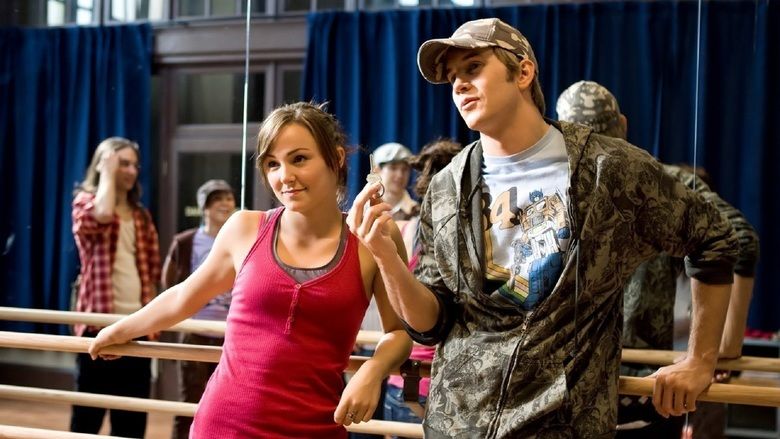 The crew goes to a family barbecue at Missy's house. Sophie (Cassie Ventura), an MSA student who happens to have a crush on Chase, tags along. She begins to develop a crush on Moose after salsa dancing with him. 410 doesn't like the fact that they have a new crew to compete with so they warn Andie's group to stay out of The Streets or there will be consequences. When Tuck finds Chase, he assaults him for his prank and warns him to stay away from The Streets and Andie. Chase comes into school the next day badly bruised and hurt. On top of that, the dance studio has been trashed by 410 the previous night. Director Blake forbids the students from the school to be involved in illegal competitions and expels Andie from MSA for her involvement with The Streets competition, but Andie denies the involvement of her other members. After she leaves, Chase admits his involvement in The Streets and tries to persuade Director Blake to let Andie back in, but Director Blake refuses as he is too busy with the fundraiser.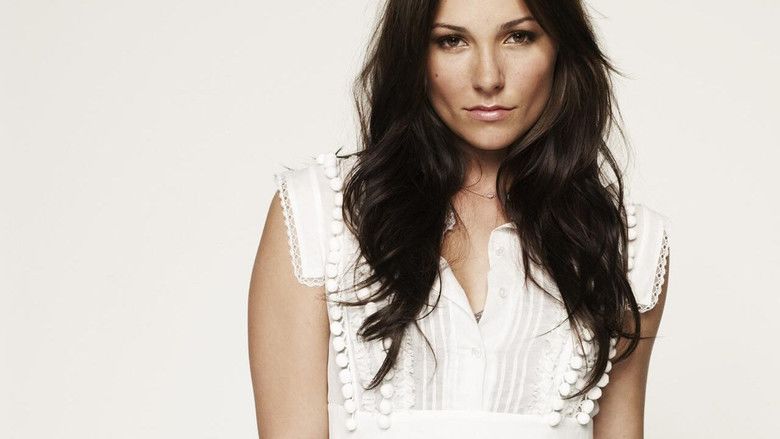 When Sarah hears the news of Andie's expulsion, Andie tries to explain, but Sarah refuses to listen. Sarah tells her that she has had enough of her behavior and now Andie must go live with her aunt in Texas. Just when Andie is packing her bags to leave, she receives a text message from Missy that The Streets is on the same night as the MSA fundraiser. Along with Andie, her whole crew gets the text message. They decide to ditch the MSA fundraiser and instead compete in The Streets. Chase also leaves the fundraiser hoping to win back Andie. When Sarah hears about what Andie did to protect her crew she allows Andie to continue living with her and lets her compete at The Streets with her crew. Sarah does ground Andie.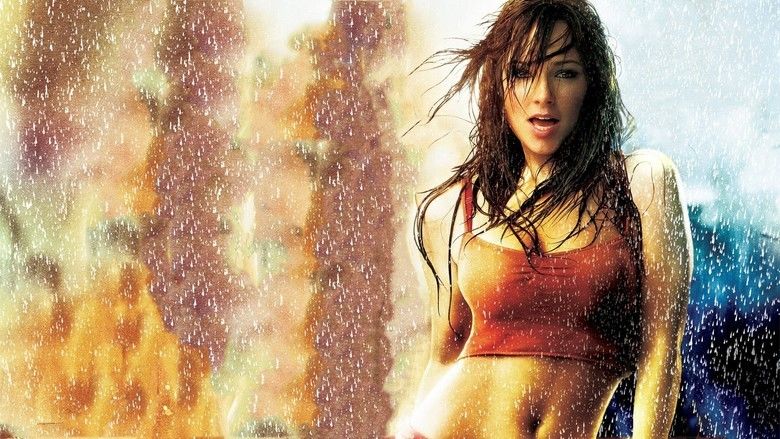 When Director Blake notices that his students are gone, he questions Sophie. Moose tells him that he is in the crew and where they are. Moose takes both Director Blake and Sophie to the place; they are just in time for the crew's performance. The Director sees them and he realizes that The Streets he was hearing and thinking about, is in fact a legitimate form of artistic expression. He accepts Andie into MSA again and tells Moose that he was in the wrong department. To Moose's surprise, he gets kissed by Sophie. With Andie's crew being supportive friends and her education now secured, the film ends with a passionate kiss between Chase and Andie.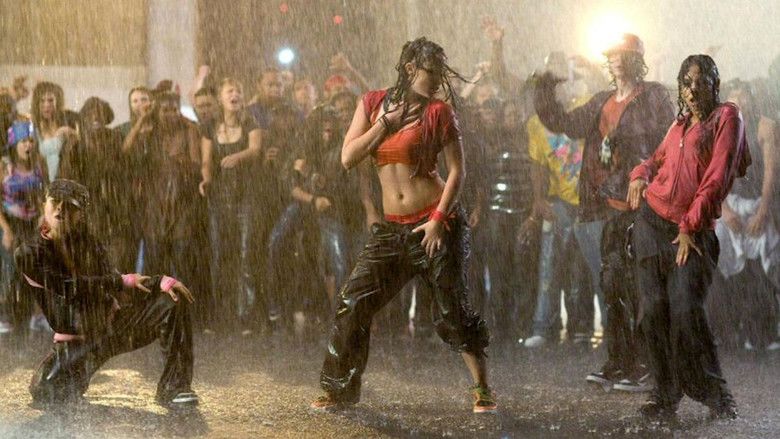 Briana Evigan as Andrea "Andie" West, the main protagonist. Andie is a talented street dancer. Andie has felt out of place ever since her mother died from cancer. Andie's father died prior to the movie. Andie gets poor grades in school as she doesn't care about education.
Robert Hoffman as Chase Collins, Blake's younger brother who falls in love with Andie
Adam Sevani as Robert "Moose" Alexander III, is a talented dancer who Andie and Missy's best friend
Will Kemp as Blake Collins, the strict director of MSA and Chase's older brother
Cassie Ventura as Sophie Donovan, Chase's ex-girlfriend who later falls in love with Moose
Christopher Scott as Hair, a talented choreographer
Harry Shum, Jr. as Cable
Janelle Cambridge as Fly
LaJon Dantzler as Smiles
Luis Rosado as Monster
Mari Koda as Jenny Kido
Sonja Sohn as Sarah, Andie's overprotective legal guardian. She took Andie in after her mother died. Sarah is concerned about Andie's safety and plans to send her to Texas to live with her Aunt Alice. Before Andie's mother died Sarah promised her best friend that she'd protect her daughter. Sarah intends to keep her promise. Sarah believes that the only way to protect Andie is to send her to Texas. Sarah wants Andie to be safe and get good grades.
Black Thomas as Tuck, the leader of the 410 and the main antagonist
Telisha Shaw as Felicia, Andie's best friend
Danielle Polanco as Melissa "Missy" Serrano, Andie and Moose's best friend who eventually quits 410
Channing Tatum as Tyler Gage (cameo), protagonist from the first film. A skilled but troubled dancer in his teens who turned his life around at MSA and now is touring as a professional
Rockstar Logu as Mike (cameo), Indian artist
BooG!e as DJ Sand (uncredited)
Jenny Kressebuch as Store Clerk
At the U.S. Box office, the film opened at #3 and earned $18,908,826 in its opening weekend. As of August 4, 2008, Step Up 2: The Streets have grossed $58,017,783 in domestic box office and $92,798,917 in other parts of the world, bringing a worldwide total of $150,816,700, outperforming its predecessor.
The film was met with positive reviews from its audience but mixed to negative reviews from film critics. It received a rating of 27% on Rotten Tomatoes; on the website it says, "There's a kinetic appeal to the handsome cast and their smooth moves, but everything else about Step Up 2: The Streets is been there, danced that." It also holds a score of 50 out of 100 (indicating "mixed or average reviews") based on 20 critical reviews, according to the movie review aggregator Metacritic.
Teen Choice Award for Choice Movie: Drama (winner)
Teen Choice Award for Choice Movie Breakout Female (Briana Evigan, nominee)
MTV Movie Award for Best Kiss (Briana Evigan and Robert Hoffman, nominee)
Imagen Foundation Awards for Best Supporting Actress (Danielle Polanco, nominee)
The film was released on DVD and Blu-Ray on July 15, 2008.
Special features
Through Fresh Eyes – The Making of Step Up 2
Outlaws Of Hip-Hop – Meet The "410"
Lead Actor Robert Hoffman Video Prank
Outtakes From Step Up 2: The Streets – Cassie Performs "Is It You?"
Deleted Scenes – Including Dances By JabbaWockeeZ And West Coast Riders Dance Crews
Music Videos
Flo Rida feat. T-Pain - "Low"
Missy Elliott - "Ching-a-Ling/Shake Your Pom Pom"
Cherish feat. Yung Joc - "Killa"
Plies feat. Akon - "Hypnotized"
Brit & Alex - "Let It Go"
A soundtrack album to the film was released by Atlantic Records on February 5, 2008.