Following a party, brother Mac (Damaine Radcliff) and Skinny Carter (De'Shawn Washington) and their best friend Tyler Gage (Channing Tatum), break into the Maryland School of Arts and trash the school's theatre, damaging many of the props. When a security guard appears, Tyler helps the two escape, accepting full blame for the vandalism himself. He is sentenced to 200 hours of community service, which is to be served at the school. While working, he peers in on a dance class and meets Nora Clark (Jenna Dewan), a student preparing for her "senior showcase", an audition performance which could determine whether or not she is offered a job within any one of the professional dance companies to attend the performance. When Mac and Skinny pay Tyler a visit on the school's lot, Nora curiously watches from a window as Tyler dances with his friends, mockingly incorporating a mashup of break-dance and the ballet moves he has recently observed. When Nora's dance partner, Andrew (Tim Lacatena), sprains an ankle, Nora finds herself unexpectedly without a partner for her routine. Auditioning some sophomore students to replace him, she decides that none meet her expectations. Tyler offers to help, but Nora refuses. After demonstrating that he can handle the routine however, Nora reconsiders and convinces Director Gordon (Rachel Griffiths) to allow Tyler to rehearse with her. During their initial practice session, Tyler is antagonistic towards Nora as well as her boyfriend, Brett (Josh Henderson), both of whom respond with haughty attitudes. As they continue to rehearse, Tyler and Nora grow closer, each teaching the other about their respective styles of dance. Tyler also befriends a musician at the school named Miles Darby (Mario), who has a crush on Nora's friend, Lucille "Lucy" Avila (Drew Sidora).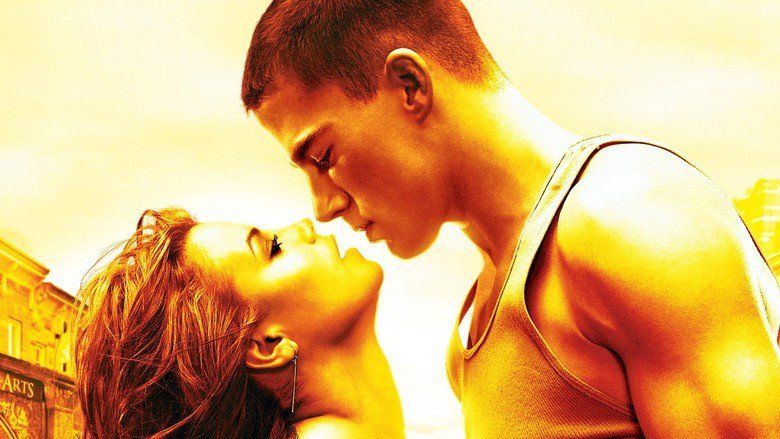 As Nora's bond with Tyler grows, one day, she takes him to a special spot on the waterfront, near a company for which her late father used to work, revealing that this is where she first envisioned her routine. She confesses to Tyler that she had always imagined it as an ensemble dance, rather than a duet. Tyler becomes inspired to help her dream come true and begins recruiting younger dancers from the school to perform in her number. Brett signs a recording deal with a company, but in doing so, betrays his friend, Miles, to get the opportunity. Disgusted by his betrayal, Nora breaks up with Brett. Meanwhile, Tyler continues to attempt a balance between his new goals, his new friends, and nurturing a troubled relationship with his old ones.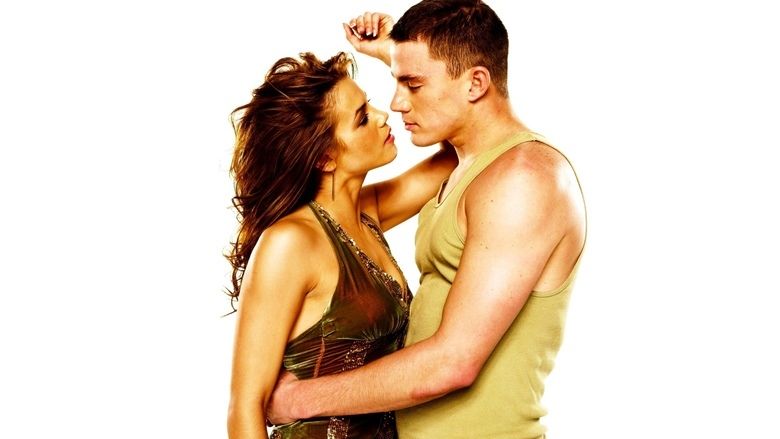 Tyler asks Director Gordon if she will let him attend the school, and she advises that he must prove to her that he deserves a chance. Upon hearing this from Tyler, Nora suggests that the showcase could also be used as his entrance audition. After dancing together at a club where Miles and Lucy perform, Tyler and Nora finally move forward with a romantic relationship. Rehearsals continue as normal, until Andrew returns seemingly healed from his injury. Tyler feels that he is no longer needed in the routine, and angrily accuses Nora of treating him the same way her ex-boyfriend treated Miles. He leaves the group and returns to janitorial work, his initial community service at the school. In the course of the training, Nora has been incorporating many of Tyler's suggestions for the routine, and finds that the new choreography is now much too difficult for the original partner to perform. Whilst in one of their practice sessions, Andrew falls over and, realizing he can not cope with the dance, resigns himself from the routine, and Nora is, once again, left without a partner. Crushed, she considers abandoning her dance career and going to college after all, but Nora receives an emotional confession and strong encouragement from her mother, who once opposed her future in dance. Nora transforms the choreography into a solo piece.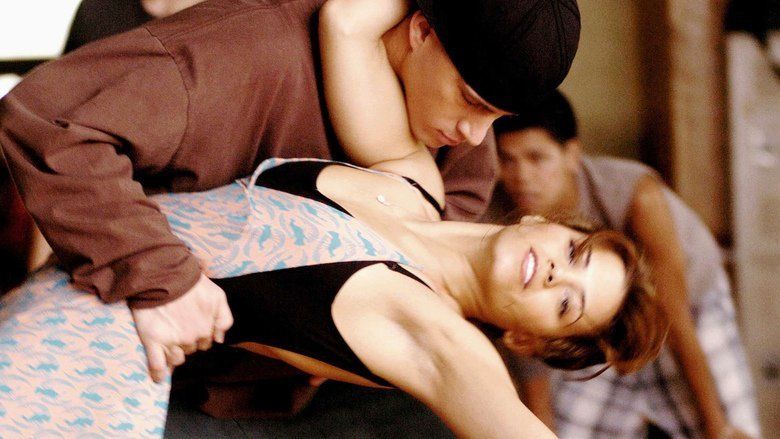 Later, Skinny is fatally shot after stealing a car, making Mac and Tyler realize that they need to make better choices in their lives. Tyler surprises Nora by showing up, last minute, at the evening of the showcase. He tries to persuade Nora to let him perform with her, and to forgive him for his behavior. She initially declines, but suddenly changes her mind as Tyler wishes her good luck and walks away. When the curtain opens, Tyler, Nora, and the ensemble of students perform their original choreography against Miles' latest musical score. After the performance, Director Gordon is beaming and the crowd is blown away.
Backstage, when a proud Director Gordon tells a fellow director from a professional dance company hoping to sign Nora that Tyler is a "transfer student", Nora is overwhelmed and embraces Tyler. She repeats advice given to him at their first rehearsal together, and the two share a kiss.
Actors Channing Tatum and Jenna Dewan met while filming Step Up and began dating shortly after it was completed; they married in 2009. In 2013, they had their first daughter, Everly Elizabeth Maiselle Tatum.
Step Up earned a total of $21 million in its opening weekend, ranking second in the North American box office. It earned $65.3 million in the United States and Canada by its last day in theaters on October 19, 2006. The film's budget was $12 million.
The has an average score of 48/100 on Metacritic, indicating "mixed or average reviews"; its highest score was 75 (from both Entertainment Weekly and The Boston Globe), and its lowest was a 25 from the San Francisco Chronicle. It scored a 19% approval rating on Rotten Tomatoes, whose consensus states that "this trite teen romance has too little plot and not enough dancing".
The film was released on DVD on December 19, 2006.
The soundtrack features music from Mario, Drew Sidora, Ciara, Chamillionaire, Kelis, Chris Brown, Within Temptation's Sharon Den Adel, Blaire Reinhard and Yung Joc. J-pop singer Koda Kumi's 35th single But/Aishō was used as a theme song for the Japanese edition of the movie.
The lead singles from the soundtrack are Sean Paul & Keyshia Cole's "(When You Gonna) Give It Up To Me", Chris Brown's "Say Goodbye", and Ciara single, "Get Up" featuring Chamillionaire. It was released August 8. Other tracks include Kelis' "80s Joint", Anthony Hamilton's "Dear Life", YoungBloodZ's "Imma Shine" and Petey Pablo's "Show Me The Money". The title track is performed by newcomer and future X Factor Australia winner Samantha Jade and produced by Wyclef Jean.