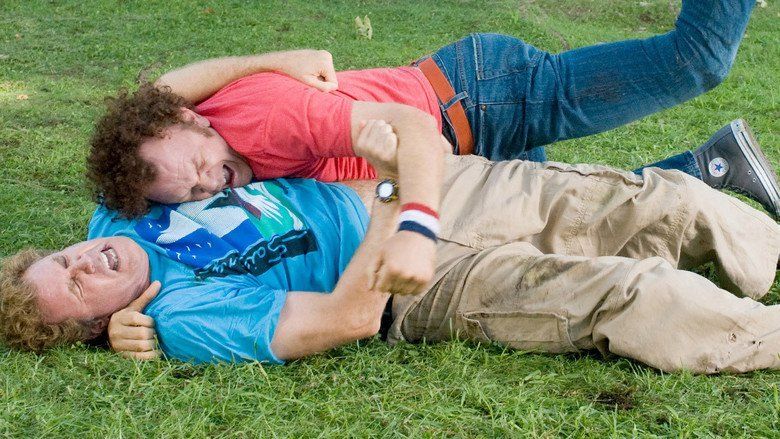 Brennan Huff and Dale Doback are men-children still living at home. Brennan lives with his divorced mother, Nancy, and Dale lives with his widowed father, Robert. The parents meet and fall in love. Robert and Nancy get married, forcing Brennan and Dale to live with each other as step brothers.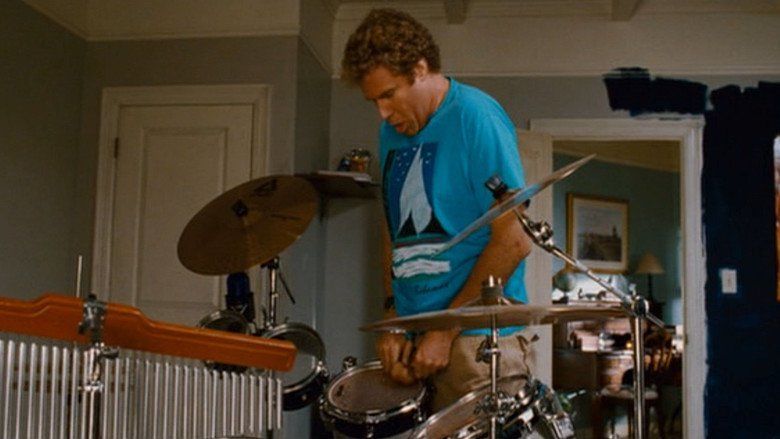 Brennan and Dale dislike each other, blaming the other for interfering with their lifestyles. Brennan plays Dale's drum set and a brawl on the front lawn ensues. They are grounded for a week and told they must find jobs within a month—or they will be forced out of the house.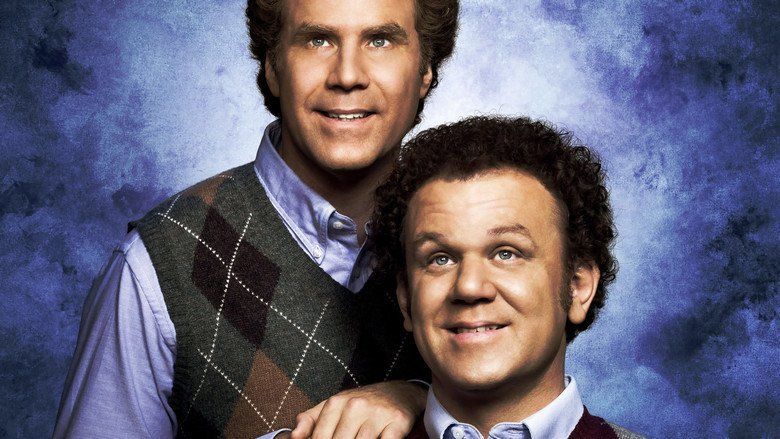 When Brennan's younger and more ambitious brother Derek, a helicopter leasing agent, comes to visit with his family, he mocks their unsuccessful lives and being spoiled brats, which entices Dale to punch him in the face. Brennan is awed that Dale stood up to Derek, while Derek's wife Alice finds Dale's courage a turn-on, attempting to begin a sexual affair between the two. Brennan and Dale use the incident to discover their shared interests and develop a brotherly friendship.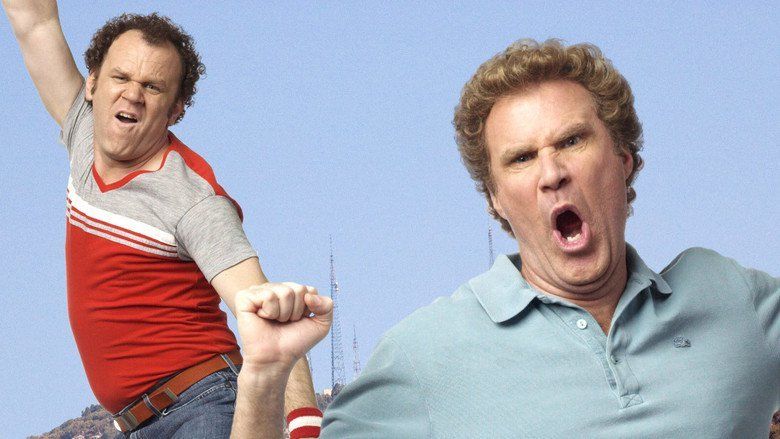 Robert schedules several job interviews for Brennan and Dale, who offend the interviewers with their disrespectful attitudes. Robert and Nancy reveal their plans to retire and sail the world on Robert's boat and allow Derek to sell the house, and they demand that Brennan and Dale attend therapy and find other living arrangements.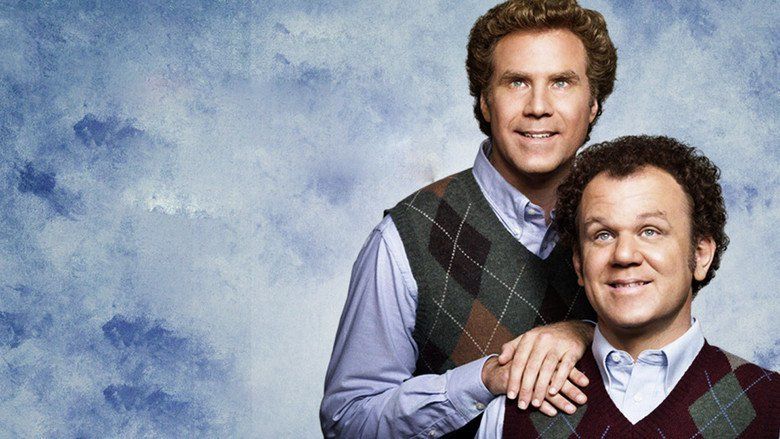 Dale and Brennan decide to start an entertainment company, "Prestige Worldwide". They present their first music video at Derek's birthday party, which includes footage of them accidentally crashing Robert's boat. Robert refuses to make an investment and spanks Brennan after a heated verbal exchange between the two. On Christmas Day, Robert announces he wants to divorce Nancy, causing Brennan and Dale to break down.
Blaming each other for their parents' divorce, the boys fight, and they decide to go their separate ways. Brennan works for Derek's helicopter leasing firm and Dale works for a catering company. Weeks later, Brennan and Dale are fully mature adults and are doing well at their new jobs and living independently.
Brennan manages the Catalina Wine Mixer for Derek's company and invites Robert and Nancy. They hire the catering company Dale works for. The party is a success, until the lead singer of Uptown Girl, a 1980s Billy Joel tribute band, responds to a man in the crowd by using explicit profanity, and is removed from the event. With the stage empty, Derek fires Brennan for the singer's mishap, and Robert ultimately encourages Brennan and Dale to be their eccentric child-at-heart selves again. Brennan and Dale take the stage and perform "Con Te Partiro". Derek is so moved by the performance that he and Brennan make amends. Dale ends his relationship with Alice to her dismay.
Six months later, Robert and Nancy are reunited and move back into their old house. Brennan and his therapist Denise get married, while Brennan and Dale have turned "Prestige Worldwide" into a successful entertainment company that runs karaoke events. Robert has his boat repaired and put on display in the backyard. In a mid-credits scene, Brennan and Dale stand up to a group of bullies from a middle school who abused Dale a year prior. In a post-credits scene, Brennan and Dale sleepwalk once more.
Step Brothers received mixed reviews from critics. On Rotten Tomatoes, the film has a rating of 55%, based on 180 reviews, with an average rating of 5.5/10. The site's critical consensus reads, "The relentless immaturity of the humor is not a total handicap for this film, which features the consistently well-matched talents of Will Ferrell and John C. Reilly." At the website Metacritic, which utilizes a normalized rating system, the film has a score of 51 out of 100, based on 33 critics, indicating "mixed or average reviews".
Roger Ebert gave the film 1 1/2 out of 4 stars and stated, "When did comedies get so mean? Step Brothers has a premise that might have produced a good time at the movies, but when I left, I felt a little unclean".
The film was released for home video on December 2, 2008 in a single-disc rated edition, a single-disc unrated edition and a 2-disc unrated edition. The film generated sales of an estimated 3.87 million units in DVD and Blu-ray, totaling $63.7 million. For the home video release, Will Ferrell, John C. Reilly, and Adam McKay recorded a commentary track mostly in song, accompanied by Jon Brion; the track covers "the movie-making process [and] their characters' offscreen lives" in remarks that range "from the inspired to the irritatingly prolonged, but when Ferrell and Reilly really get into a good groove, they're actually funnier than the main feature".
McKay announced on Twitter that production of a Step Brothers rap album featuring Ferrell and Reilly had begun, but later said that the rap album fell apart and will not be released.
Ferrell and Reilly have talked about a sequel. Reilly had the idea.
McKay was also interviewed about the possible sequel. "We're kicking around the idea of Step Brothers 2," he said. "We feel like there's way more fat to be mined there. While it isn't quite the legend that Anchorman is, it has built kind of a nice following. We think it could be a pretty fun one." He added that Ferrell and Reilly's characters would be mature and have jobs. "One of them's married and has a kid. They're still kind of goofballs but they've taken three or four steps. Then we have an idea for something happens that knocks him back to square one, and one of the brothers, John C. Reilly sort of instigates it, like 'we can't take this anymore.' And things go really bad, their lives kind of fall apart. They have to pull it back together is sort of the basic structure." McKay has also said that ideas that were not used in the first film may be used in the sequel.
McKay spoke to Empire in February 2014 and appeared to rule out a sequel to Anchorman 2 or Step Brothers saying, "No, that's the last sequel we're gonna do. There's nothing more fun to me than new characters and a new world. And now we're releasing this alt version, we're totally satisfied. No Anchorman 3."
However, in an interview with Collider posted on October 21, 2014, McKay indicated the door was still open for a Step Brothers sequel at some point, while making clear it wasn't a short term development priority, stating:
"We have a whole story [for Step Brothers 2], an outline that we're happy with. We were ready to go, and you know the story of [how] we got the call on Anchorman 2. We're not gonna do it now 'cause we just did a sequel, I don't wanna get into the sequel business too much. It was kind of a novelty to do one of them and it was certainly very interesting and I had never done anything like it. So I want to go make some original movies—or you know, The Big Short is an adaptation but do some different stuff. But who knows? 2–3 years, 3–4 years. I mean the funny thing with Step Brothers is if those guys are in their 50s it still works, so we could easily return to that, but for now no sequels."
In February 2017, Ferrell said in an interview with Rolling Stone that there are currently no plans for a sequel to Step Brothers.