Star in the Dust is a 1956 Technicolor Western film directed by Charles F. Haas starring John Agar, Mamie Van Doren, Richard Boone, Coleen Gray and Leif Erickson.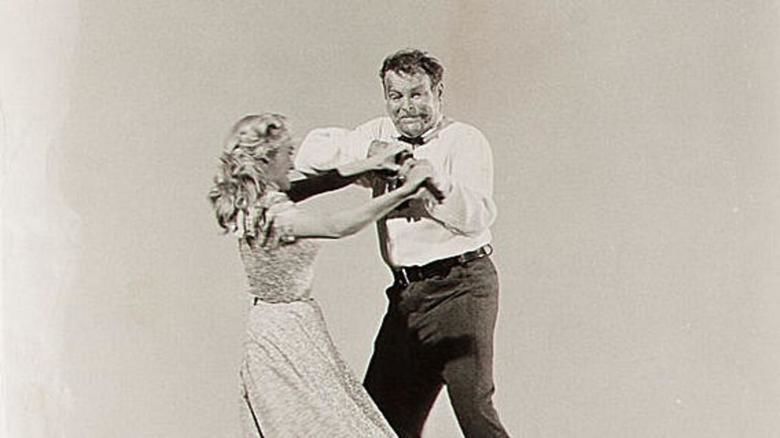 In the town of Gunlock, sheriff Bill Jorden is due to hang Sam Hall for cattle-stealing. Jorden has to contend, however, with various citizens, including the cowboys who want to rescue Hall and the cattlemen and farmers who want to lynch him. Hall, meanwhile, is planning his escape with girlfriend Nellie.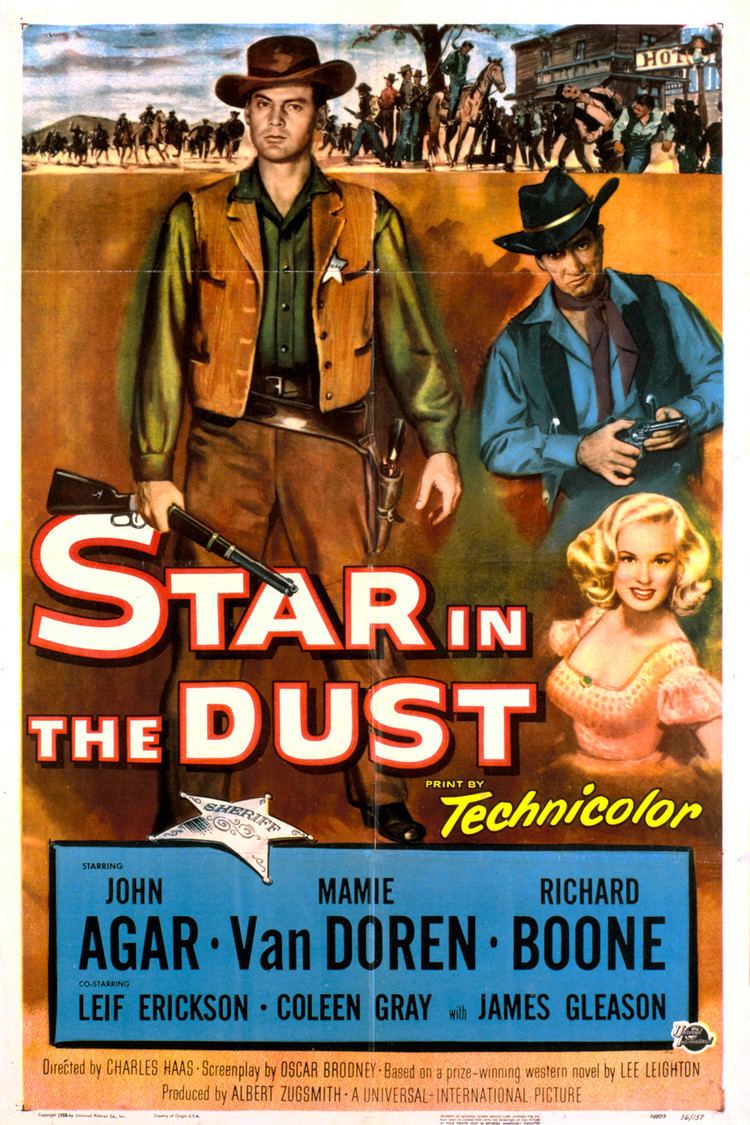 The film included an early appearance of Clint Eastwood, who played a very small role as a ranch hand.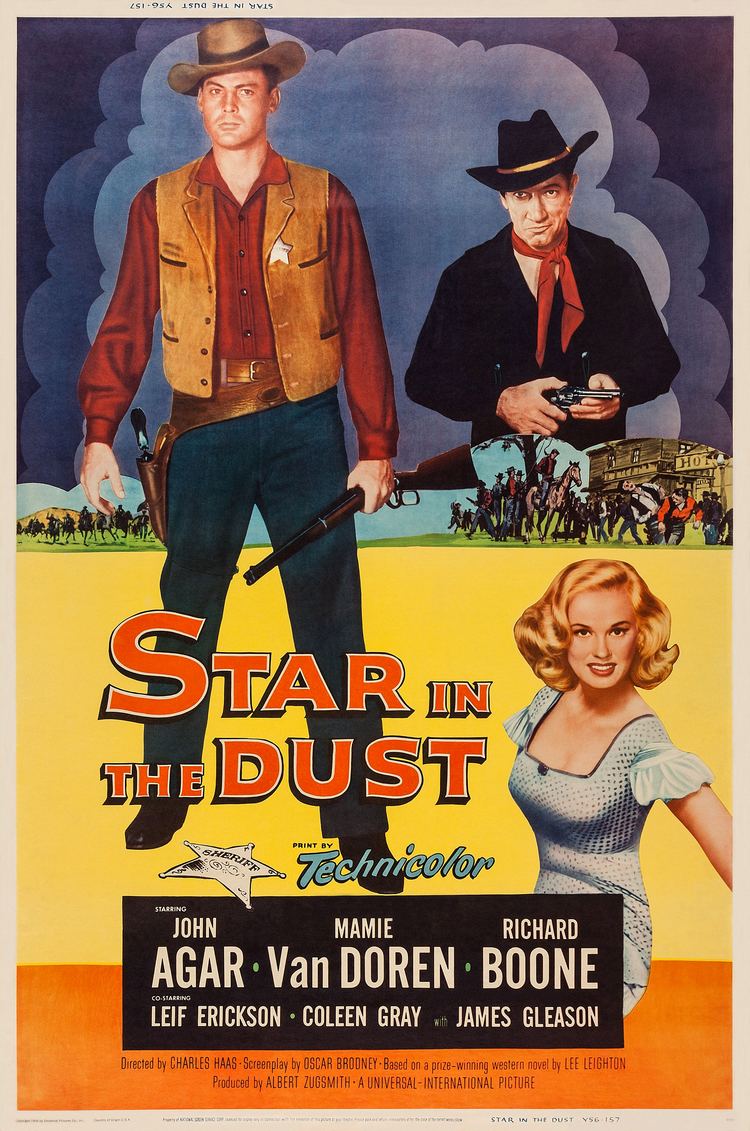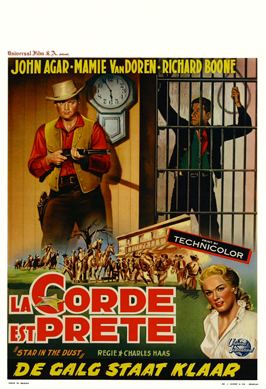 Gunlock's town sheriff (Agar) is planning to hang Sam Hall (Boone) for shooting three farmers found on cattle land at sundown. At the casino, betting odds are 8 to 3 he won't make it. The cattlemen are set to rescue Sam; the farmers hope to lynch him before he can be rescued. Hall schemes for escape with his girl Nellie (Coleen Gray). Sheriff Jorden is most concerned with finding out who hired Hall; a leading suspect is the sheriff's future brother-in-law.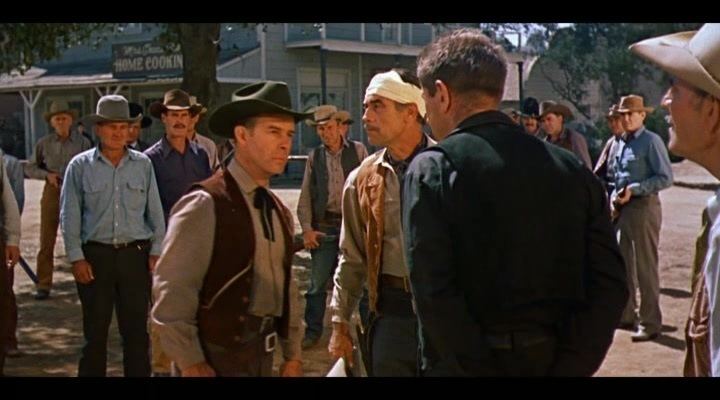 John Agar as Sheriff Bill Jorden
Mamie Van Doren as Ellen Ballard
Richard Boone as Sam Hall
Coleen Gray as Nellie Mason
Leif Erickson as George Ballard
James Gleason as Orval Jones
Randy Stuart as Nan Hogan
Terry Gilkyson as The Music Man
Paul Fix as Mike MacNamara
Harry Morgan as Lew Hogan
Stuart Randall as Jess Ryman
Robert Osterloh as Rigdon
Stanley Andrews as Ben Smith
John Daheim as Jiggs Larribee (as John Day)
Stafford Repp as Leo Roos
Lewis Martin as Pastor Harris
Renny McEvoy as Timothy Brown
Jess Kirkpatrick as Ed Pardee (as Jesse Kirkpatrick)
James Parnell as Mary Tremain
Anthony Jochim as Doc Quinn
Clint Eastwood as Tom, a ranch hand (uncredited)