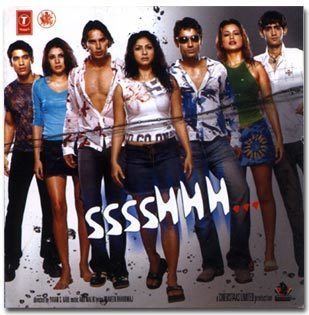 Late one night, Malini Gujral (Simone Singh) and her boyfriend Sunny are brutally murdered while playing Squash on their college campus by a killer in a clown mask.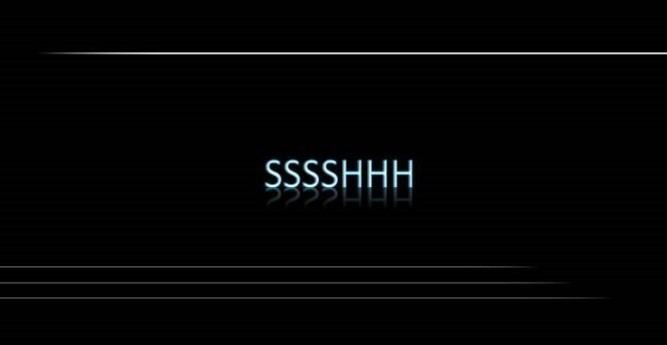 Six months later in Shimla, Malini's younger sister Mahek (Tanishaa Mukerji) is shopping for art supplies and runs into police inspector Kamat Uncle. He tells her there is no progress in the search for her sister's killer, as no evidence was left behind. He warns her that killers like this lie in wait before their next attack, and advises her to take care. While at the register, the phone rings and Mahek answers. The caller addresses Mahek by name and introduces himself as Malini's killer. He taunts her by describing the way her sister died and stating what a coincidence it is that Malini was wearing white the day she died, and today Mahek is wearing white. Mahek frantically looks around and sees a young man walking away from a pay phone from the back of the store, he comes closer to her, apparently holding a large knife, similar to the clown-masked killer. She screams and covers her eyes, but the man has no knife and he was following her to return her purse.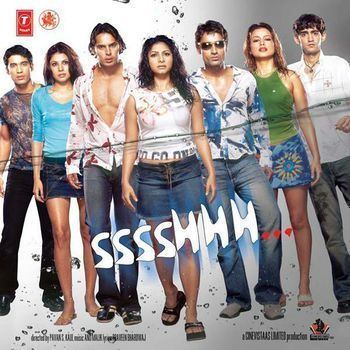 The next day at Simon College, she runs into the young man while hanging out with her friends Rocky (Dino Morea), Gehna (Suvarna Jha), and Rajat (Gaurav Kapur). He introduces himself as Suraj Rai (Karan Nath), and says he is new to the campus from Delhi. They are shortly joined by couple Rhea and Nikhil (Kushal Punjabi). Rocky is the jokester of the group and likes to bunk classes. Suraj and Mahek head off to Mrs. Roy's psychology class and it's obvious Rocky is jealous and in love with Mahek.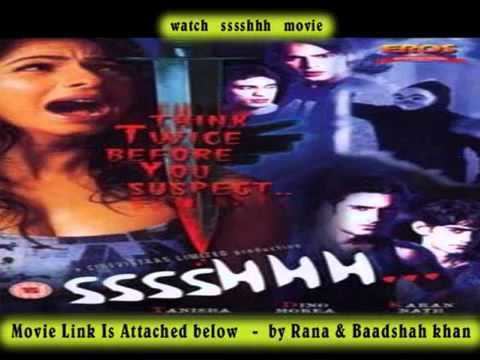 While preparing for gym class, Ghena encourages the relationship between Suraj and Mahek. Mahek expresses her concern of the incident of the phone call, and Gehna brushes it off. As Mahek is left alone in the locker room, the killer's voice comes over the loudspeaker calling her name. The principal announces not to worry, as someone played a cheap joke while out of his office. Mahek starts picks up her makeup she dropped when the person screamed over the loudspeaker, and the clown-masked killer comes up behind her with a knife. Mrs. Roy enters the room and the killer is gone. Mahek leaves and Mrs. Roy continues to rant about the prankster from earlier. She hears a man's cough from one of the stalls. Thinking it's a girl and boy together, she starts to open each stall. As she gets to the third stall, it won't open. She peers into a slight opening and the killer stabs her in the eye.
Students crowd around as the investigation of Mrs. Roy's death presses on. There is a bloody shoe print at the scene of the crime, but no other evidence. Kamat Uncle is there and advises the principal that his students are not safe as this is the second incident in 6 months. The inspectors believe it is the work of a serial killer. Mahek approaches Kamat Uncle and tells him about the phone call she received. Rocky is chatting with Nikhil and Suraj, making jokes about how he's escaped having to take the psychology exam tomorrow, obviously not taking the situation seriously. Kamat Uncle overhears and becomes suspicious and starts questioning where Rocky was, and what his shoe size is. Rocky claims to have been at home an hour earlier and just got to campus. He jokingly asked the inspector if he's planning on giving him a gift, and threatens that the inspector doesn't know who he is, and the inspector replies that is exactly what he wants to find out. However, Rocky's feet are bigger than the prints at the scene. Rocky tells the inspector to question newer students, pointing to Suraj. Suraj is very nervous, and even more so when his size 8 matches the footprint. Kamat Uncle dismisses it, saying that more than half the students probably wear that size and suggest they wait for the post-mortem report.
Mahek starts to avoid Rocky and apologizes to Suraj for his behavior. She reveals that she and Rocky have been friends for 15 years, but nothing more. Suraj shares about his close relationship with his father, and Mahek has flashbacks to when her dad left her family. Upset, she runs away without explanation. At home she is comforted by her mom, who explains she is going away for an art convention in Delhi. She is worried about leaving Mahek, even though it is just for 3 hours.
Later that night, she hears a noise thinking her mom is back from Delhi. She finds a window unlocked and realizes she's in her house with the killer. During the pursuit she notices an orange watch on the killer's wrist. She manages to alert Kamat Uncle of her attack and is able to fight the killer, who escapes through a window before the police arrive. She runs outside and Suraj is out there. Initially she rushes into his arms, but she notices the same orange watch on his wrist. Kamat Uncle arrives and she points at Suraj with disbelief. Inspector Rathod finds the clown mask and robe in the bushes nearby. Her mom arrives as Suraj is being arrested.
Rocky is throwing a party and is desperate for Mahek to attend. She is convinced by Gehna and her mom to get out of the house and go have fun to get her mind off of the attack. Mahek goes to the party but is less than enthusiastic. Eventually she leaves, and on the foggy drive home. Ghena is venting and blaming Rocky for being insensitive, but Mahek defends him saying it's not the party but her mood after all of the events. She receives a call on her mobile from the killer. She is terrified, because Suraj is currently in jail. Suddenly, the killer appears in the middle of the road, causing Gehna to lose control of the car and crash into a shallow river. Ghena is unconscious and Mahek climbs her way out and begins to scream for help. The killer comes out from the water and grabs her trying to drown her. As he pulls out his knife, Suraj is at the scene and begins to fight the killer. It turns out he had an alibi and was working with Principal Aneja that evening. Kamat Uncle is also there. He has his gun out but doesn't have a good shot. The killer escapes into the fog and is shot by Kamat Uncle, and jumps into the river. The police are unsuccessful in recovering the killer's body and Mahek is back at home.
She makes amends with Suraj, but continues to have visions of the killer, despite her assuming he is dead. She has a breakdown in front of Gehna, and her friends decide that they need to go on holiday. They decide on going to Thailand. There is no escaping death now as they realize they are trapped on an island with the killer. Tensions mount between the friends as they try to find out who amongst them can't be trusted. Mahek is turned against Rocky as suspicious circumstances continue to surround him. Rajat, Rhea, and Nikhil are all murdered. Kamat Uncle and Rathod arrive on the island and bring news of Mahek's mother's murder. Kamat Uncle is killed, and the killer is shot by Suraj. When they remove the mask, it is Inspector Rathod. Rocky tries to implore Mahek to accept his love, and Suraj shoots him.
It is at this point Suraj reveals his identity as the killer. It is also revealed that Rajat was not killed, but is very much alive. The killer is a duo. Suraj and Rajat are brothers. Their mother was raped by Mahek and Malini's estranged father, destroying their family after she committed suicide from the shame. Following their mother's suicide, their dad shot himself. For revenge, Suraj and Rajat killed Mr. Gujral first, followed by Malini, Mrs. Gujral, and need to claim Mahek's life to repay the debt owed for her father ruining their lives.
Rocky is able to regain enough strength to shoot Suraj and Rajat and save Mahek from the same fate as her family. Ultimately Suraj dies at the hands of Mahek, who stabs him after his gunshot wound proves to be nonfatal. Rocky and Mahek ride back to the mainland on a boat in each other's arms.
Karan Nath as Suraj/Sooraj Rai
Dino Morea as Rocky
Tanisha Mukherjee as Mehek Gujral
Gaurav Kapur as Rajat
Kushal Punjabi as Nikhil
Suvarna Jha as Gehna
Tina Choudhary as Riya/Rhea/Ria
Alyy Khan as Inspector Akash Rathore
Shivaji Satam as Commissioner Kamath
Simone Singh as Malini Gujral
Sambhavna Seth as Dancer
Kashmira Shah as Dancer
"Dheere Dheere Hua" - Alka Yagnik, Adnan Sami
"Ishq Da Maara" - Sunidhi Chauhan, Sukhwinder Singh
"Kab Mera Haal-E-Dil" - sonu Nigam
""Sapney" - Sonu Nigam, Alka Yagnik
"Mohabbat main Yeh Kya" - Shaan
"Tera Mera Dil" - Sonu Nigam, Alka Yagnik