Indonesia




2.233 million (2010)




Haluoleo University




Indonesian, Buton, Bugis


38,140 km2


Kendari




Saleh Lasata



Southeast Sulawesi (Indonesian: , Sultra for short) is a province of Indonesia on the island of Sulawesi, forming the southeastern peninsula of that island, together with a number of large offshore islands such as Buton, Muna, Kabaena and Wawonii, plus smaller islands and islets. The capital of the province is Kendari, on the east coast of the peninsula.
The province has no highway connecting it to the rest of the island, and the primary transportation link is a ferry across the Bone Gulf between Watampone (Bone) in South Sulawesi and the port of Kolaka in Southeast Sulawesi.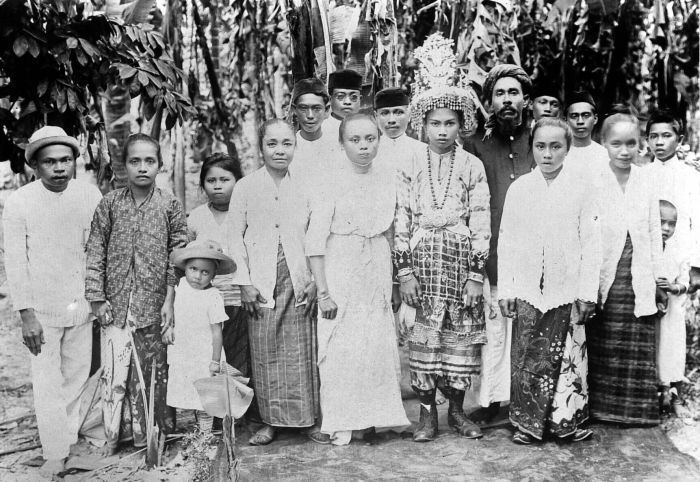 From the seventeenth century until the early twentieth century, the region was the site of the Buton sultanate (Butung).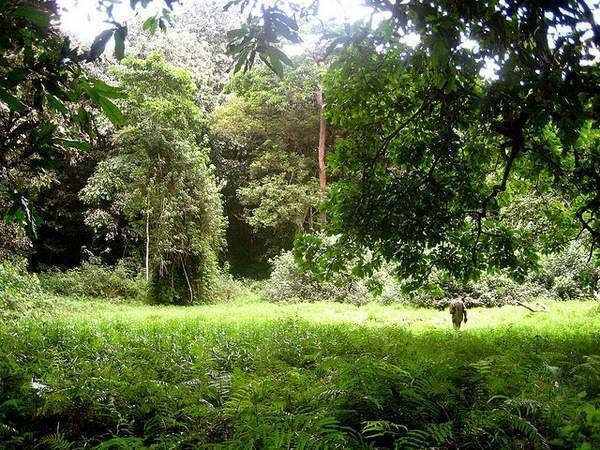 The two major mountain ranges in Southeast Sulawesi are the Tanggeasinua Range and the Mekongga Range. The major rivers are the Lalinda, the Lasolo, and the Sampara.
Southeast Sulawesi Wikipedia
(,)http://upload.wikimedia.org/wikipedia/commons/7/76/COLLECTIE_TROPENMUSEUM_Besnijdenisfeest_te_Gorontalo_Manado_Noord-Celebes_TMnr_10002921.jpg(,)http://upload.wikimedia.org/wikipedia/commons/d/dc/Tokalalaea_Megalith_2007.jpg(,)http://i.dailymail.co.uk/i/pix/2014/10/08/1412782558488_wps_28_Embargoed_to_1800_Wednesd.jpg(,)http://www.abc.net.au/reslib/201410/r1339644_18687910.jpg(,)http://www.abc.net.au/reslib/201410/r1339644_18687920.jpg(,)http://upload.wikimedia.org/wikipedia/commons/0/04/20,000_Year_Old_Cave_Paintings_Hyena.png(,)http://static.euronews.com/articles/284070/1200x630_284070_sulawesi-caves-show-art-may-be-olde.jpg%3F1412857829(,)http://www.metmuseum.org/toah/images/h2/h2_2006.187.jpg(,)http://upload.wikimedia.org/wikipedia/commons/thumb/7/72/IndonesiaSouthEastSulawesi.png/500px-IndonesiaSouthEastSulawesi.png(,)http://cdn4.sci-news.com/images/enlarge/image_2194_1e-Indonesian-Cave-Paitings.jpg
(,)http://i2.wp.com/www.landscapes.org/wp-content/uploads/2013/11/4267271037_7b7ee9d8dc_z1.jpg%3Fresize%3D600%252C450(,)http://indohoy.com/wp-content/uploads/2013/02/Daa-Island-Part-of-Wakatobi.jpg(,)http://fc04.deviantart.net/fs71/i/2014/226/e/9/nirwana_beach_at_bau_bau__southeast_sulawesi_by_rizkyhijriyah-d7v3bkz.jpg(,)http://forum.arabtravelers.com/storeimg/travel_photo_images_1378090066_714.jpg(,)http://www.indonesiatravelingguide.com/wp-content/uploads/2010/11/Wakatobi01-800.jpg(,)http://eclipsefestival2016.com/wp-content/uploads/2014/10/sulawesi.jpg(,)http://cache4.asset-cache.net/gc/130866458-bow-of-a-boat-in-front-of-tropical-landscape-gettyimages.jpg%3Fv%3D1%26c%3DIWSAsset%26k%3D2%26d%3Dot8d8hn4FuBNldYsuC4HyWMcnkm3uUNsIILaE1kuuJjlFZXnDb67z5O2z2narcx6(,)http://i2.wp.com/www.wonderslist.com/wp-content/uploads/2014/04/Dermaga-Wakatobi-National-Marine-Park.jpg(,)http://cache1.asset-cache.net/gc/158933269-beach-manado-sulawesi-indonesia-southeast-gettyimages.jpg%3Fv%3D1%26c%3DIWSAsset%26k%3D2%26d%3DnGghGdnZ3yjo03UNWRg%252BqH964%252FOOzL1vVAtEZ3NnH%252BqQsx9h2JbPas2AO8T%252Ba66Q(,)http://i.ytimg.com/vi/t5V84iHWDOw/hqdefault.jpg
(,)http://indonesia.travel/media/images/upload/image/34_%2520South%2520East%2520Sulawesi%2520Province.jpg(,)http://www.indonesia-tourism.com/south-east-sulawesi/images/slide2.jpg(,)http://indonesia.travel/public/media/images/upload/poi/wakatobi-diver%2520small.jpg(,)https://s-media-cache-ak0.pinimg.com/originals/ad/7a/f0/ad7af039ef9255c85fd5540e99acc1d7.jpg(,)http://megaihyamuis.files.wordpress.com/2010/01/4a.jpg(,)http://www.indonesia.travel/public/media/images/upload/poi/Taman%2520Nasional%2520Kepulauan%2520Togean%2520(Resize)%2520(8).jpg(,)http://indonesia-tourism.com/blog/wp-content/uploads/2010/02/62.jpg(,)http://ultimaswari.files.wordpress.com/2010/03/wakatobi-sulawesi-tenggara-indonesia-07.jpg(,)http://indohoy.com/wp-content/uploads/2013/06/Diving-Tomia-Fish-schooling-going-up.jpg(,)http://baliwww.com/imagesgallery/sulawesi/wakatobi/overview.jpg(,)http://tantular.com/wp-content/uploads/Wangi-Wangi-Island-1-520x245.jpg