Country

Indonesia




Province

Southeast Sulawesi




University

Haluoleo University




Founded

13 May 1831




Mayor

Asrun







Similar

Makassar, Manado, Southeast Sulawesi, Palu
Map of Kendari
Kendari is the capital of the Indonesian province of Southeast Sulawesi. The city lies along Kendari Bay. Moramo Waterfall is located 65 km east of Kendari. The city has a population of 314,812 at the 2010 Census, making it the fourth-largest city in Sulawesi, behind Makassar, Manado, and Palu.
Contents
Top 10 Best Tourist Places to Visit in Kendari | Indonesia - English
History
In 1831, a Dutch cartographer named Vosmaer was tasked with mapping the area of Kendari. While performing this task, he is said to have met with the indigenous tribe, the Tolakis, and to have built their king a palace in the harbor of Kendari. The palace was completed on 9 May 1832, and now 9 May is celebrated as the date of Kendaris founding. Over time, the city became an important center of Sulawesi in Dutch Colonial Indonesia, first becoming the capital of the Kewedanan District and later the Laiwoi Onder Afdeling District.
Economy
Kendaris economy is mostly agricultural with some industrial centers near the city. The city is connected to other parts of Indonesia by Haluoleo Airport.
Tourism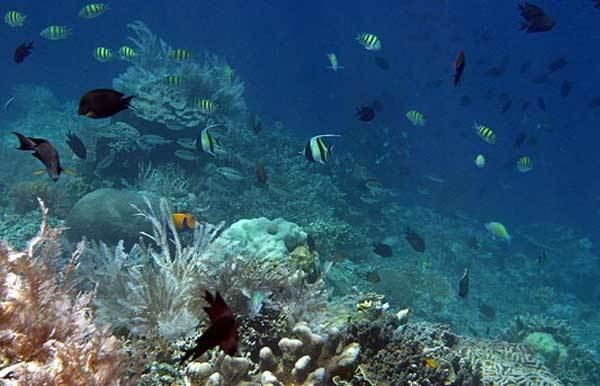 Some of Kendaris main attractions are its bay, nearby Bungkutoko Island, and the citys many beaches. Another draw is the selling of local handicrafts and souvenirs.
References
Kendari Wikipedia
(Text) CC BY-SA
(,)http://4.bp.blogspot.com/-q2tfY261sy4/UqU7tI3CvuI/AAAAAAAACwQ/0c68cR_A2SQ/s1600/P1060660e%2B(Medium).JPG(,)http://www.strangerinparadise.com/traveldiaries/2011/1211/IMG_3682.JPG(,)http://www.seatrekbali.com/wp-content/gallery/ambon-kendari/ambon-kendari-1.jpg(,)http://www.seatrekbali.com/wp-content/gallery/ambon-kendari/ambon-kendari-13.jpg(,)https://fbexternal-a.akamaihd.net/safe_image.php%3Fd%3DAQAkd4WnI01GEL9w%26w%3D720%26h%3D504%26url%3Dhttp%253A%252F%252Fupload.wikimedia.org%252Fwikipedia%252Fcommons%252Fthumb%252Fa%252Fac%252FFlag_of_Southeast_Sulawesi.svg%252F720px-Flag_of_Southeast_Sulawesi.svg.png(,)http://www.dutchwatersector.com/uploads/2015/02/dws-unesco-ihe-mangroves-kendari-bay-770px.jpg(,)http://www.emsc-csem.org/Images/EVID/26/262/262513/262513.regional.jpg(,)http://www.matrixgames.com/forums/upfiles/41287/8A06FD88027D4D019F065390AD7973C6.jpg(,)http://www.baliintaran.com/cruise/images/op_ambon_buru_kendari.jpg(,)http://upload.wikimedia.org/wikipedia/commons/3/30/Borobudur_ship.JPG
(,)http://www.indonesia.travel/public/media/images/upload/poi/Kendari%2520Werk%25205.jpg(,)http://www.indonesia.travel/public/media/images/upload/poi/Kendari%2520Werk%25201.jpg(,)http://media-cdn.tripadvisor.com/media/photo-s/06/a4/ec/e9/grand-clarion-hotel-convention.jpg(,)http://www.indonesia.travel/public/media/images/upload/poi/Kendari%2520Werk%25202.jpg(,)http://media-cdn.tripadvisor.com/media/photo-s/06/6b/62/22/grand-clarion.jpg(,)http://exp.cdn-hotels.com/hotels/5000000/4270000/4265400/4265304/4265304_23_z.jpg(,)http://aff.bstatic.com/images/hotel/max500/314/31434653.jpg(,)http://aff.bstatic.com/images/hotel/max500/341/34166148.jpg(,)http://aff.bstatic.com/images/hotel/max500/341/34166142.jpg(,)http://aff.bstatic.com/images/hotel/max500/341/34166145.jpg(,)http://indonesia.travel/public/media/images/upload/poi/Pantai%2520Nambo%2520The%2520Dream%2520Beach%25205.jpg
(,)http://en.gocelebes.com/wp-content/uploads/2012/12/keindahan-laut-bunaken.jpg(,)http://media-cdn.tripadvisor.com/media/photo-s/03/03/08/16/swimming-pool.jpg(,)http://www.gocelebes.com/wp-content/uploads/2012/12/obyek-wisata-pantai-nambo-kendari.jpg(,)http://2.bp.blogspot.com/-yLeFGRMN4c4/UfMWSYv2Y_I/AAAAAAAABEY/lqt_TICWOHQ/s1600/Nambo%2BBeach%2B1.jpg(,)http://media-cdn.tripadvisor.com/media/photo-s/05/11/81/d3/moramo-waterfall.jpg(,)http://4.bp.blogspot.com/-YI7URYE4qqI/TahC7s3fm9I/AAAAAAAAAAw/Zsm8Nn2kvYM/s1600/nambo.jpg(,)http://static.panoramio.com/photos/large/68453490.jpg(,)http://www.indonesia-tourism.com/south-east-sulawesi/images/slide2.jpg(,)http://www.indonesia-tourism.com/south-east-sulawesi/images/teluk-kendari.jpg(,)http://en.gocelebes.com/wp-content/uploads/2013/03/Taman-Hutan-Murhum.jpg(,)http://www.indonesiatravelguides.com/wp-content/uploads/2013/01/Kendari-City.jpg(,)http://www.indonesia-tourism.com/south-east-sulawesi/images/malaha.jpg