India




Jammu and Kashmir





Urdu




Baramulla





Sopore known as Suyyapur in antiquity, is a town in the Baramulla district of Jammu and Kashmir, India. It is 35 km (22 mi) north-west of Srinagar, and 16 km (10 mi) south-west from the city of Baramulla.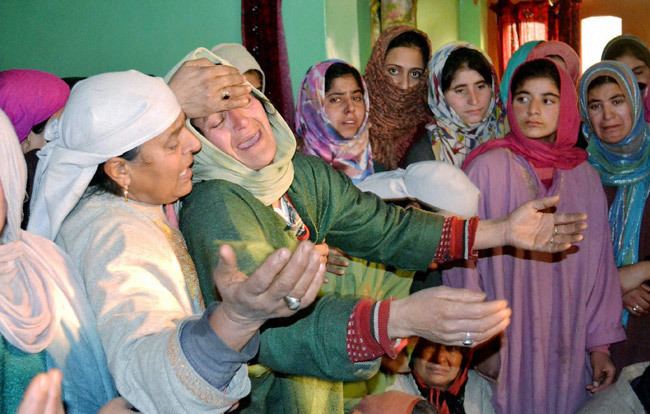 Sopore was founded by Utpala engineer and irrigation minister Suyya during the reign of king Avantivarman in 880 CE. As such the name of the city is Suyya-pur, which has been shortened to Sopore. When the engineer Suyya was working in Sopore no people were coming forth to plunge themselves in gushing water. The king, Avantiverman, thereupon ordered that a part of treasury may be thrown into the water; consequently, a large number of people plunged into the river to get as many coins as they could. It was engineer Suyya's idea to trow coins into flooded land not the king.
Pashtun tribesmen such as Mehsud and Afridi from mountainous region of North-West Frontier Province (NWFP) of the newly formed state of Pakistan invaded Sopore on 22 October 1947. In 1989, Sopore became a focus of the separatist activities and violence with frequent protests and strikes. On 6 January 1993, a group of 7–8 armed JKLF militants attacked a platoon of Border Security Force soldiers at Baba Yousuf Lane near Sopore, killing at least one before being gunned down. After the firing, violence erupted with allegations of Indian troops firing at local residents and setting fire to homes and businesses.
As of 2011 census, Sopore had a population of 118,608 and area of 61 square kilometres (24 sq mi).
Sopore is one of the largest subdivisions of the state with 7 tehsils. And it is also the oldest existing subdivision of the state. Bashir Ahmad Bhat (KAS) who is an administrator, has served the sub-division between August 2015 to April 2017 as the Sub-Divisional Magistrate.
The main public educational institutions in Sopore are the government run boys and girls Higher secondary schools and degree colleges. The Sher-e-Kashmir University of Agricultural Sciences and Technology is located in Wadoora. Muslim Educational Trust and Islamia School are two other important institutions providing quality education for last more than three decades.Among the private institutions S.R.M welkin higher secondary institution located near sopore hospital has been touching the sky in a very short span of time and has emerged as one of the top institutions of the valley...
Sopore Wikipedia