Sophie Rundle (born 21 April 1988) is an English actress best known for portraying Ada Shelby in the BBC One historical crime drama television series Peaky Blinders, as code-breaker Lucy in the ITV drama series The Bletchley Circle, and as Labia in the British/American television sitcom Episodes.
Contents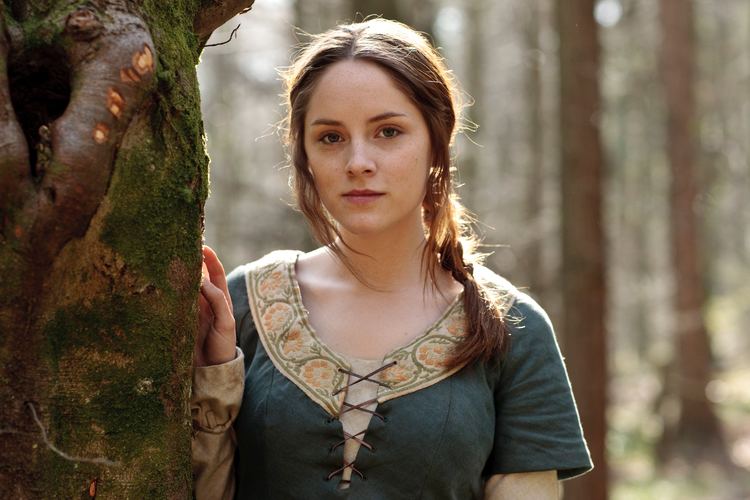 Sophie rundle interview into film awards
Early life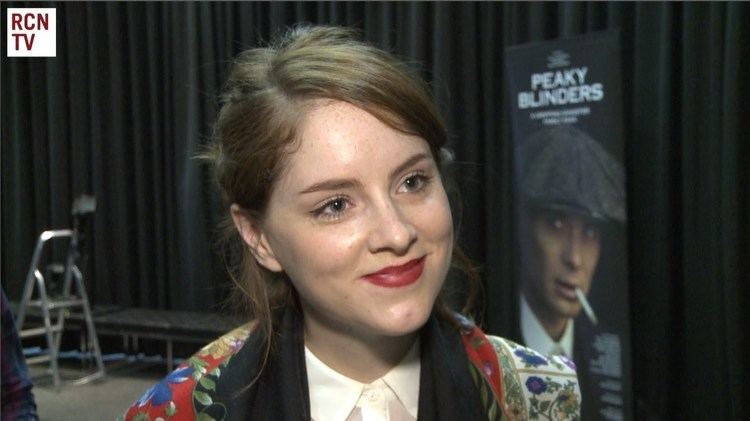 In 2011, Rundle graduated from the Royal Academy of Dramatic Art in acting. She also went to Bournemouth School for Girls.
Television and film career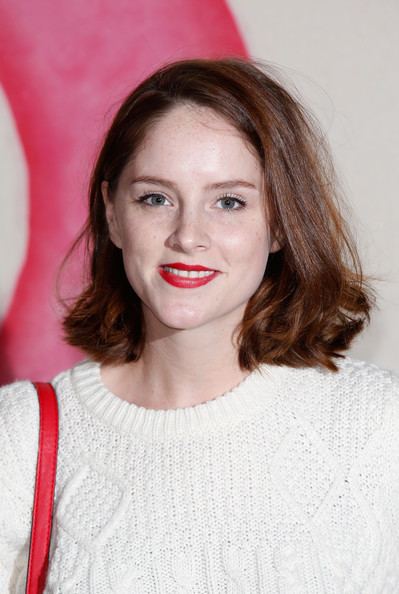 Rundle first started her career in the British horror comedy film Small Town Folk in 2007 opposite Warwick Davis. Later in 2012, she starred in the ITV four-part television miniseries period drama, Titanic, created by producer Nigel Stafford-Clark and written by Julian Fellowes, which is based on the sinking of the RMS Titanic. The series also starred David Calder, Toby Jones, Ruth Bradley, and Maria Doyle Kennedy. Later that year, she guest-starred as Labia in the British/American television sitcom Episodes opposite Matt LeBlanc and Stephen Mangan, which aired on Showtime and BBC Two.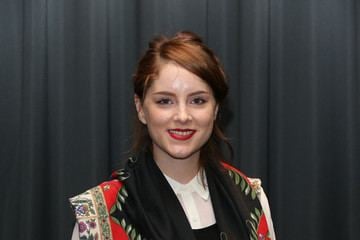 Also in 2012, Rundle starred in Great Expectations directed by Mike Newell, with the adapted screenplay by David Nicholls and stars Jeremy Irvine, Helena Bonham Carter, Holliday Grainger, Ralph Fiennes, and Robbie Coltrane. The film premiered at the 2012 Toronto International Film Festival and released in the UK on 30 November 2012.
Rundle also played Sefa in the two-part episode Arthur's Bane of the final season of the BBC TV series Merlin.
She made her lead role acting in the ITV mystery drama series The Bletchley Circle, about four women who investigate a series of murders, and ended on 27 January 2014. On the series' cancellation, Rundle stated,
It was a real shame because we would've loved to have come back. I think we were all gutted. In the climate that we're in at the moment, it's really hard to get shows re-commissioned. Doing a second series was a complete bonus – we only thought we were doing a one-off drama.
She also stars as Ada Shelby in the BBC Two historic crime drama series Peaky Blinders, based on the memoirs of the Shelby family, whose many brothers,sisters, and relatives make up the fiercest gang of all in interwar Birmingham. On mastering the Brummie accent during production, Rundle said that she and the rest of the cast had struggled with it at first because it is not heard much on television, but managed to master the accent after a set visit in Birmingham.
Rundle made her first lead role as Fiona Griffiths — a young, detective constable in the Sky Living two-part crime series Talking to the Dead, based on the eponymous novel by Harry Bingham. It was adapted by Golden Globe Award nominee Gwyneth Hughes. On playing Fiona Griffiths, Rundle made some researches on Cotard's Syndrome in order to portray her [Griffiths] in the series accurately. She agrees that her character in the series is a little "loopy": "Well, yes. Part of the mystery of the show is trying to work out what is going on with her. You know that there is a history of trauma there and you are trying to figure that out. It is being fed to you in little bits. She has a history of mental health issues too, which gives her an affinity with the dead."
Rundle guest-starred as Pamela Saint, a young mother who suffers mental health problems after delivering her child, in the seventh episode of the third series of the BBC medical period drama series Call the Midwife, which aired on 2 March 2014. She also starred in the six-part BBC One police procedural series Happy Valley as Kirsten McAskill, a rookie policewoman who stops Lewis (played by Adam Long) for speeding and is then run over by his accomplice in a recent kidnapping, Tommy (portrayed by James Norton), a convicted drug offender, thus killing her. On the dramatic development for her character throughout the series, Rundle hinted that she [Kirsten], "is so young and eager and enthusiastic about her job, it's a real shock when what happens happens — and it's quite exciting as well." The series debuted on 29 April 2014, and was created by Sally Wainwright which stars Sarah Lancashire and Steve Pemberton.
On 4 October 2014, Rundle appeared in the live cooking programme Saturday Kitchen presented by James Martin as an interviewed guest.
Rundle starred in the BBC's television adaptation of J.B. Priestley's An Inspector Calls, with David Thewlis portraying the title role, Ken Stott, Miranda Richardson and Chloe Pirrie. The drama was directed by Aisling Walsh and was broadcast on BBC One on 13 September 2015. In June 2015, Rundle starred as Jenny in the Channel 4 sitcom Not Safe for Work alongside Zawe Ashton, Tom Weston-Jones, Samuel Barnett, Sacha Dhawan and Anastasia Hille. What interests her to star in the sitcom, Rundle stated: "It was a really clever, funny script. It's a comedy but it's also got a real heart to it – it's a drama as well. There's a real drive to the story. DC's writing is very clever and of its time, very subtle and witty. It made me laugh. And then when I found out Zawe was doing it, and all the other cast, I just thought it was going to be a really cool project." The series is created and written by playwright D. C. Moore and broadcast on 30 June 2015.
Theatre career
On February 2013, Rundle played Bunty Mainwaring in Stephen Unwin's production of Noel Coward's The Vortex at the Rose Theatre, Kingston.
In December 2014, she played Lucia Kos in a new play titled 3 Winters by London-based Croatian playwright Tena Stivicic, about the Kos family, living at three crucial periods in Croatian history. The play is directed by Howard Davies at the National Theatre.
References
Sophie Rundle Wikipedia
(Text) CC BY-SA