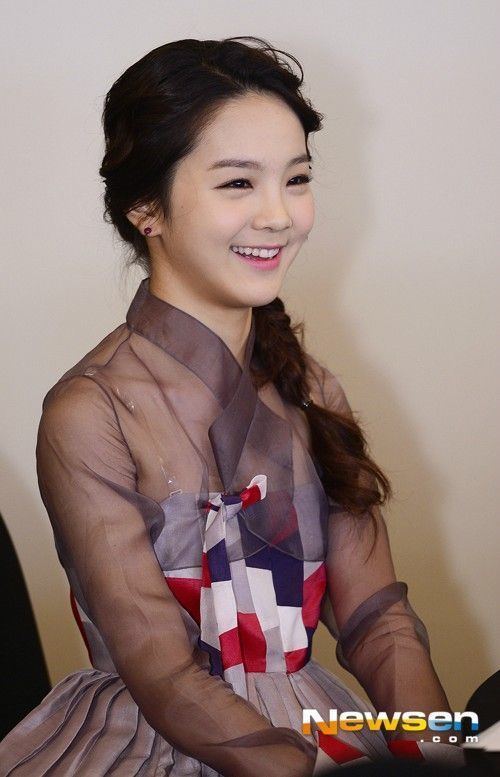 Song was born in Jochiwon, Yesan County, Chungcheongnam-do, South Korea on October 20 (September 19 on Lunar calendar), 1997. She is the eldest daughter of Song Geun-young, her father, and Yang Bok-lye, her mother, and she has a sister, So-young, who is two years younger.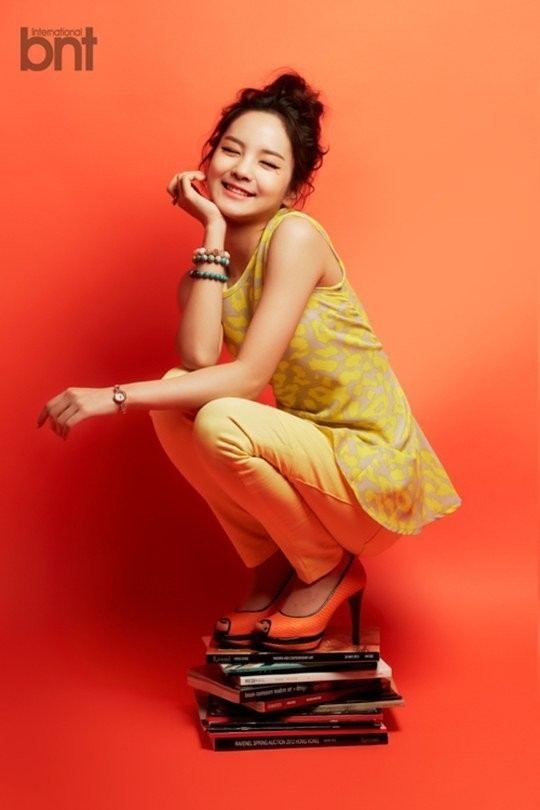 Song displayed her talent in music at the age of three. Her parents learned about her talent through nursery teachers, and led her to experience various genres of music. When she became five years old, she showed an uncommon gift for singing minyo, Korean traditional folk songs. Noticing her gift, her parents decided to seek professional assistance to further develop her skills and abilities in minyo, and also in Korean traditional musical instruments. Since then, Song received specialist training, in singing minyo and sijochang and in playing samul nori, and gayageum.
She was able to acquire strong foundations in gugak, Korean traditional music, through the help of Ms. Park Seok-sun, who runs Hongjuk gugak Academy in Hongseong. She received training from Park for seven years from the age of five to eleven. Her training included not only sijochang, minyo, and gayageum but also hypogastric breathing and clear diction for singing minyo and sijochang. Along with Park's training, she studied under Lee Gwang-su, a well-known samul nori master. Through his help, she learned to play kkwaenggwari and was able to expand her understanding of nongak.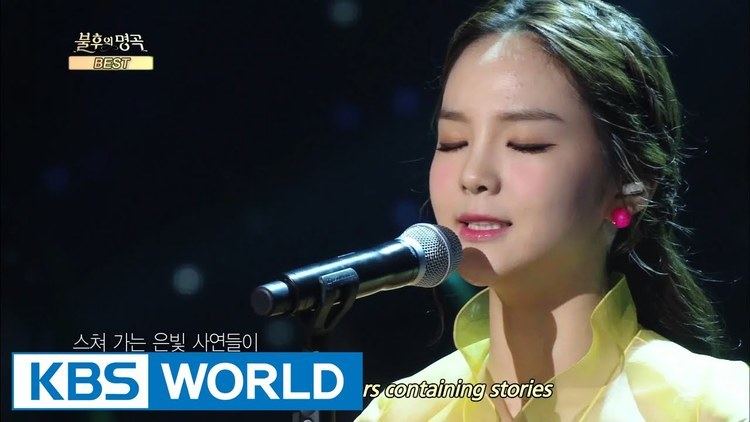 Song attended Deoksan Elementary School from 2004 to 2009, and Imseong middle school from 2010 to 2012, both in Yesan County, Chungcheongnam-do. She attended Hoseo High School beginning in 2013.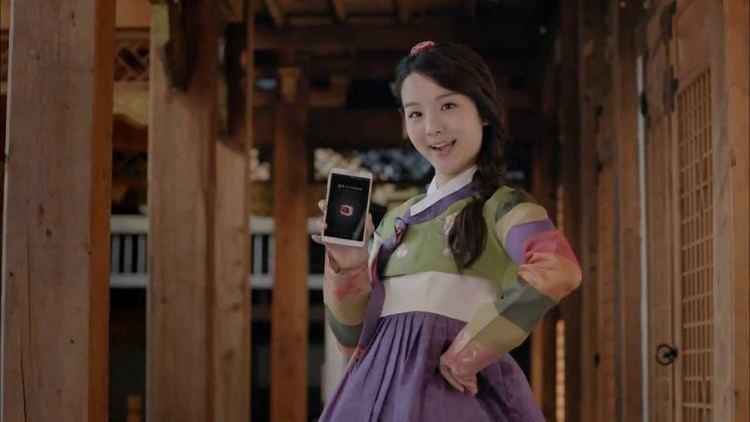 Unlike other young students with special musical talent, she decided to go to ordinary high school rather than high school of arts. It was because of her father's judgment that spending her adolescence with family and friends at home is better for her than going to a gugak high school far away from home.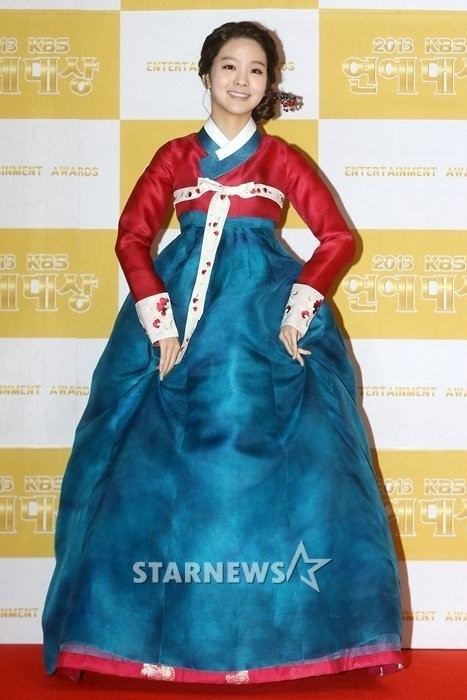 Song became famous nationwide after she performed "Changbu Taryeong" at the KBS National Singing Contest. Her performance left a deep impression upon the viewers. She won the grand prize in the contest and became the youngest grand prize winner in the 29 years of the contest's history.
Since then she performed on several popular Korean TV programs such as Star King, KBS Open Concert, and Yoondohyun's Love Letter. She sang songs such as "Changbu Taryeong", "Taepyongga", "Arirang", "Batnori", "Gunbam Taryeong", and "Battuiwara" on these programs and became more famous.
Her appearance on Star King in 2008 led her to another important training opportunity from Master Lee Ho-yoen, who is a specialist in Kyeong-Gi minyo. Having been impressed by So-hee's talent, Master Lee volunteered to provide training for her on a regular basis.
"She was born with a gift for singing Minyo. She has high-pitched voice tone and it's a clear, ringing voice (which is essential for singing minyo). She also has an extraordinary sense of pitch which enables her to learn new songs with ease. Also, her Bangulmok, a singing technique of Korean traditional music is exquisite"
Since 2008, she has been invited to perform at various events, both at home and abroad. Her main domestic events are Celebration of the 60th anniversary of the Republic of Korea in 2008, Baekje International Cultural Festival in 2010, Jeonju International Sori Festival in 2010, and Public Broadcasters International Seoul Meeting in 2011.
Song's popularity rapidly spread around the world due to her online videos and also the online replay services of South Korean TV programs she performed at, allowing people around the world to watch her performances. Many of them were stunned by her performances and fell in love with her and minyo.
Such international recognition provided her with opportunities to perform abroad. Since 2009, she has been invited to perform at official events and a variety of culture exchange events in various countries including Japan, Russia, the United States, and so on. Some of those are Korea-Japan Culture Exchange in 2009, celebration of 20th anniversary of the establishment of diplomatic relations between Korean and Russia in 2010, Korean Festival in 2011, and Opening events of Korean Cultural Center India in 2012. In 2010, the government chose her as "Best Korean of the Year", an yearly award for someone who has graced and enriched the nation. In 2014, Song sang "Arirang" at the closing ceremony of the Sochi Winter Paralympics on March 10th, and also won first place on the July 26th installment of "Immortal Song 2".
Since Song became recognized with her extraordinary performances on several TV programs, fans all over the country, smitten by her outstanding talent and charm, have formed fan clubs and supported her. They run fan sites on the internet.
Some fans provide more than appreciation support for Song. Park Ji-hyun, a hanbok master, is one of them. She contributes all of the beautiful hanboks Song wears on stage. Park was so impressed by Song's performance in the KBS National Singing Contest in 2008 that she volunteered to provide hanboks for Song. Since then, she has been providing one of her masterpieces for Song with every performance. The gowns she designs for Song are made in a fusion style that combines the beauty of the traditional hanbok with that of modern costumes.
There are also supporters' associations for So-hee abroad. The most recent one is 'Song So-hee America Supporters' Association', organized in 2012 in New Jersey, U.S. It was formed after her performance there through the efforts of Han Jiseon, a representative of Media Joa. Currently, Ms. Lee Hwaseon is the chair of the organization.