Name

Sombat Metanee





Role

Actor







Born

June 26, 1937 (age 85) (

1937-06-26

) Ubon Ratchathani, Thailand


Spouse

Karnjana Metanee (m. 1959)




Children

Siricoup Metanee, Sudhatai Metanee, Passawut Metanee, Kiattisak Metanee, Sattawat Metanee




Education

Eastern Asia University, Valaya Alongkorn Rajabhat University




Awards

Thailand National Film Association Award for Lifetime achievement


Movies and TV shows

Tears of the Black Tiger, The Legend of Suriyothai, Sugar Is Not Sweet, Bangkok Loco, Sawan Saang


Similar People

Aranya Namwong, Sorapong Chatree, Mitr Chaibancha, Petchara Chaowarat, Nirut Sirijanya


Nationality

Thai




Died

18 August 2022 (aged 85) Bangkok, Thailand




Years active

1960–2017
Sombat Metanee and family photos with friends and relatives
Sombat Metanee (Thai: สมบัติ เมทะนี) (26 June 1937 – 18 August 2022) was a Thai actor and film director. At one time he held the Guinness World Record for most film appearances (more than 600). By his own count, he's made more than 2,000 films and television shows, including lakorns (Thai soap operas). A prolific leading man in action films, romance, dramas, comedies and musicals at the height of his career in the 1960s and 1970s, he continues to act in Thai films and in television series, making frequent appearances on talk shows and in TV commercials. Among his recent films are Tears of the Black Tiger and The Legend of Suriyothai. He got Bachelor of Business Administration from Petchaburi Rajabhat, master and doctoral of Political Sciences from Eastern Asia University.
Contents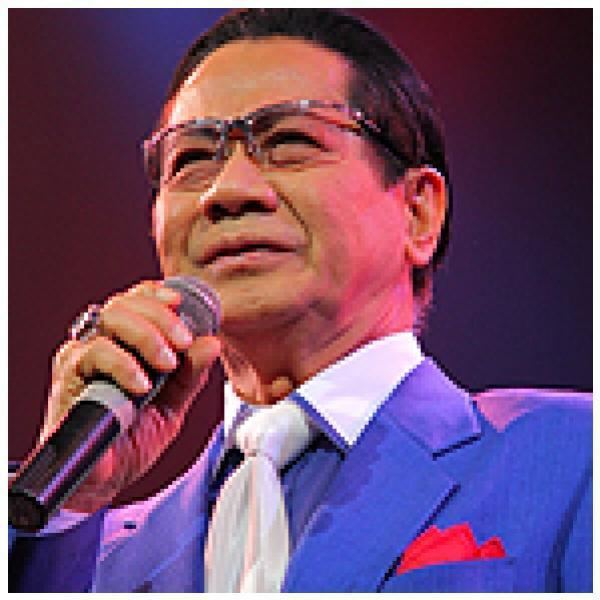 Early films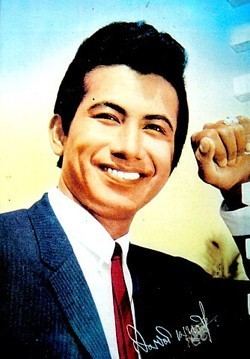 Sombat was introduced to the show business in 1960 by Namdee Witta, the leader of a television performance troupe. He starred in the television series Hua Jai Pratana (Heart's Desires).
His physical attractiveness caught the eye of Noi Kamolwatin, a film director from the Kamolsilpa Pappayon studio. Noi cast Sombat in Roong Petch (Diamond Rainbow), which opened at the Empire Theatre in Bangkok and became a huge success. With a fine-sculpted body, brawny face and slicked-back, pomaded hair, Sombat was a popular leading man, with both men and woman writing him fan letters. "I never thought of acting, but I was good-looking, smart; I had sex appeal," Sombat said in 2006 in an interview with ThaiDay.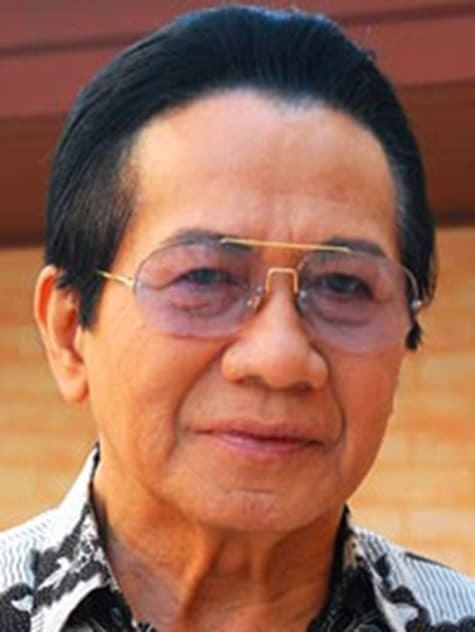 Sombat went on to star in four more Kamolsilpa Pappyon films: Skao Duen in 1962 and Singh Sang Pa, Saming Sao and Nagm-Ngon, all released in 1963. He was then picked up by director Tawee Na Bangchang (better known as Kru Marut) to star in Tawan Lang Lued (Blood of the Sun). He appeared in Kao Mangkorn (Nine Dragons), directed by Warun Chatrakul Na Ayutthaya. He was cast by his old talent scout, Namdee Witta, in the action film Singh La Singh (The Lion vs The Lion), in which he co-starred with Mitr Chaibancha, who was Thailand's top leading man at the time.
Top leading man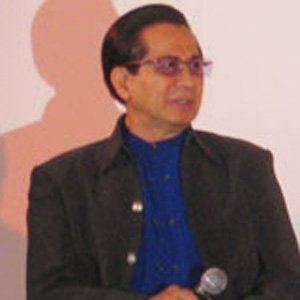 Often performing his own stunts, Sombat was an action star very much in the same mold as Mitr Chaibancha. And after Mitr's accidental death in 1970, Sombat became the top Thai leading man, often sharing the screen with Mitr's frequent co-star, Petchara Chaowarat, such as the 1971 musical comedy, Ai Tui (Mr. Tui), directed by Dokdin Kanyamarn. He was mainly paired with Aranya Namwong, though, and they replaced Mitr and Petchara as Thailand's top screen couple.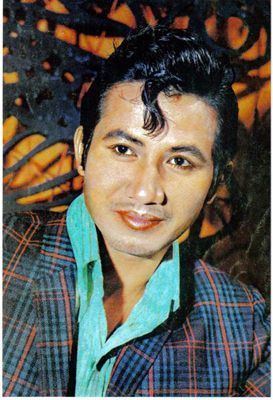 In 1966, Sombat won a "Golden Doll", Thailand's equivalent at the time to the Academy Award, for best actor in Suek Bang Rajan (The Battle of Bang Rajan). He received the statuette from King Bhumibol himself.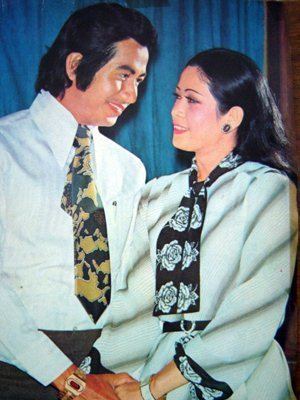 In 1973, he established Metanee Film, which lasted five years and made 23 films. Among them was the action-comedy Nak Leng Tewada (The Holy Hoodlum) in 1975.
Other films from the 1970s include the violent prison drama, Narok Tarutao (The Hell of Tarutao), directed by Ruj Ronaphop, and the historical epic, Khun Suk (War Lord), directed by Sakka Jarujinda. He played a cowboy in The Reluctant Gunman (Mue Peun Khia), a gangster in Louie, romanced Aranya Namwong in Chain of Love, was the Man With a Thousand Masks and controlled robot assassins in Nak Leng Computer (Gangster Computer). In another film, 1976's Choompae, he portrayed a brutal anti-hero.
Recent work
With age, Sombat graduated away from the hero roles, playing the role of the heavy. He was the leading villain in the 2000 Thai western, Tears of the Black Tiger, a film that paid homage to the action films he starred in during the 1960s and 1970s.
In addition to Tears of the Black Tiger, he was among an all-star Thai cast in Chatrichalerm Yukol's The Legend of Suriyothai. He had a small comedic role in the 2004 comedy, Bangkok Loco and played a senior police officer in the 2005 horror-comedy, Buppah Rahtree Phase 2: Rahtree Returns.
He was a frequent fixture on Thai television talk shows and in 2006 was appearing in a TV commercial for a brand of DVD player, spoofing his action roles of the 1970s.
In 2004, a restored print of Ai Tui, the 1971 musical comedy he starred in with Petchara Chaowarat was screened at the 2nd World Film Festival of Bangkok. Sombat was honored at the 2006 Bangkok International Film Festival with a Lifetime Achievement Award. The festival's program included a career-spanning retrospective of five of his films: Blood of the Sun from the 1960s, The Holy Hoodlum, Narok Tarutao and War Lord from the 1970s and 2000s (decade) Tears of the Black Tiger.
Singing career, family
Possessing a natural singing voice, Sombat recorded some 200 songs and released many movie soundtrack records and albums, including 1981's Sombat Kong Yow. He's also penned an autobiography, which was released in 1994.
His wife's name was Karnjana. She managed his film company. His oldest son Siricoup starred in Chatrichalerm Yukol's 1993 film Salween and is now a race-car driver.
Political career
In the April 19, 2006 Senate election, Sombat Metanee was elected to a six-year term in the Senate, serving as a representative from Bangkok. He earned 53,562 votes, though his term was cut short by the 2006 Thailand coup. Of his decision to run, Sombat, who was popularly known by his nickname, Ad, said: "If Arnold Schwarzenegger won votes to be governor in America, why can't Uncle Ad do something good for Thailand by being elected Senator?"
In Thailand, candidates for political office are required to have a university degree, so between film shoots, Sombat returned to school to pursue an education. He had a Bachelor of Arts from Rajabhat Walailongkorn University, a Master of Public Administration from Eastern Asia University and was working on a Ph.D in Public Administration.
Filmography
Actor
2022 Good Old Days (TV Series)
2016 Luk Thung Signature
2008 April Road Trip
Fa's Father
2005 Chok-Dee
Wiwat
2004 Bangkok Loco
Sombat
2004 Siamese Outlaws
Seua Sak
2001 The Legend of Suriyothai
Lord Minyesihatu (as Sombati Medhanee)
2000 Tears of the Black Tiger
Fai
1994 Hob rak ma hom pa
1988 Médecins des hommes (TV Series)
Josuah
- Les Karens, le pays sans péché (1988)
1985 Kraithong 2
Chalawan (as Sombat Methanee)
1985 Thap phaya suea
1983 7 Phra Kan
Han Meuang Thong
1983 Suer Pooparn
1982 Gold Raiders
Chat
1980 Jao Paa-yu
Palat
1980 Kraithong
Shalawan / King Crocodile (as Sombat Methanee)
1980 Magic Killer
1979 Salak Jitr
Adio
1978 Gui yu hu dou
1978 Kru Kha Nu Ngao
1978 Huajai Hong Tee Ha
1978 The Great Stone
1977 Bionic Heroes (as Sung Pa)
1977 Bloody Life
Nopadol
1977 Haek kai narok dien bien phu
Big Man
1977 Louie
Louie
1977 Love Is Blue
1977 Operation Black Panther
Cheutchai
1977 Poo Lom
Capt. Nawin
1977 Son of Chao Phya
Han
1977 Magnum Killers
1976 Châat gleua (as Sombat Methanee)
1976 Kill for the Truth
Kau Fei (as Pa Sung)
1976 Kom Chuen Kom
Krit
1976 Krai Yai Krai Yoo
Chuey
1976 Narok Tarutao
1976 The Tiger Devil
Doctor
1976 Xia liu she hui
Chiao Chi (as Chai Song)
1976 Choom Pae
Sheriff Peth / Pherg Chompae
1975 Dark Lady
1975 Gunman with a Baby
1975 I Remember (as Sombat Methanee)
1975 Tanon Nee Chua
1975 The Golden Triangle
Thai cop (as Sombat Methanee)
1975 Nak leng pa sak
1975 Tang Kong
1975 Nu tao fan
Inspector Wu (as Sung Pa)
1974 Lang nu
1974 Tipchang
Tipchang
1973 Nong bua daeng
1973 Tah Tien (as Sombat Methanee)
1973 The Spoilers
Chuck
1973 Krasue Sao
1972 Da di shuang ying
Chang Jang-cheng (as Mo Sung)
1972 Rareing chl
Pak
1971 Ai Tui
Ai Tui
1971 Chivith Phsang Preng
1971 Poh-pla-lai
1970 Rak thex semx
Sombat
1970 Thùng mharach
1969 Kinnaree
1969 Phu thaeng khwam rak
1969 Kosawat hatsuanra
Paduempun
1967 Kon Nuer Kon
1967 Phueng luang
1966 The Battle of Bang Rajan
1965 Sugar Is Not Sweet
Director
1979 Salak Jitr
1977 Operation Black Panther
Archive footage
1988 Hard Justice
1987 Crime Target
Death
Sombat died on 18 August 2022, at the age of 85. Several actors and actresses expressed their condolences to his family via social media. His death is considered a big loss for the Thai entertainment industry.
References
Sombat Metanee Wikipedia
(Text) CC BY-SA