4.4

/

10

Alchetron

6

Rate This






Genre

Action, Drama, Musical




Release date

20 November 1998

Tagline

He who kills for his country is called...Soldier
Soldier is a 1998 Indian action thriller film directed by Abbas-Mustan starring Raakhee, Bobby Deol and Preity Zinta. The film was released in 1998 and was declared as a 'Super Hit' by Box Office India, becoming the 4th highest grossing film of the year in India. Although Soldier was Preity Zinta's first film, Mani Ratnam's Dil Se.. ended up being released before Soldier and was thus Zinta's film debut. It was remade in Tamil as Villu by Prabhu Deva starring Vijay and Nayantara in lead roles in 2009.
Contents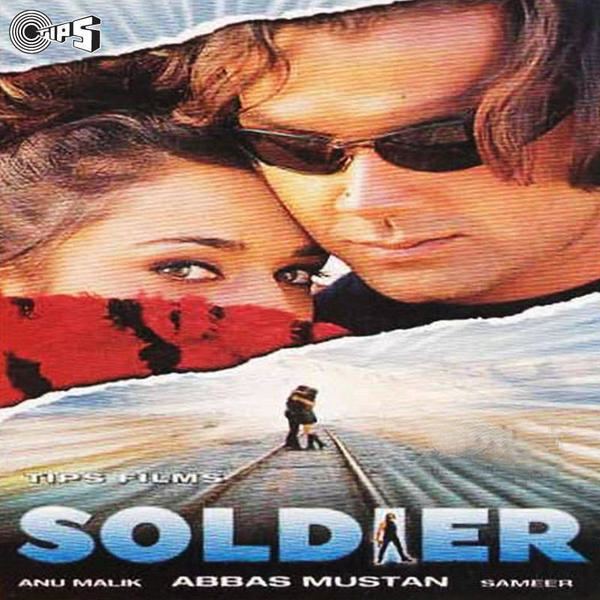 Plot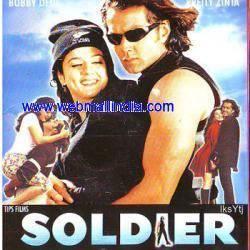 Major Vijay Malhotra (Pankaj Dheer) attempts to defend himself when corrupt army officials, Pratap Singh (Suresh Oberoi), Virender Sinha (Dalip Tahil), and Jaswant Dalal (Salim Ghouse), intercept a truck-load of arms and ammunition, with the help of Virender's brother, Baldev (Sharat Saxena) which they are about to sell illicitly to gangsters. Vijay Malhotra stops the trio of smugglers, but subsequently is shot to death by a mysterious man by the name of DK, who is the ringleader of the smugglers.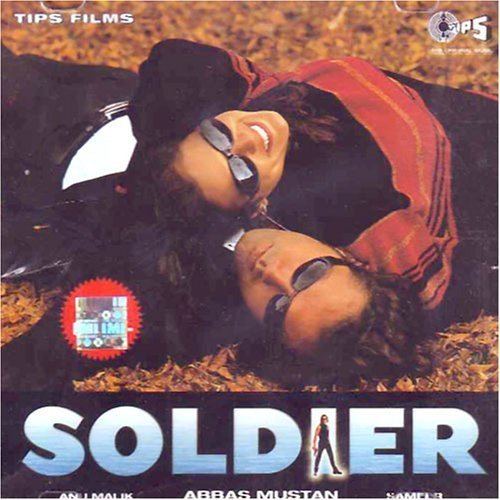 The movie shifts to 20 years later where the Mumbai Police gets a fax from the Australian Interpol branch of one Jaswant Dalal, a wanted smuggler entering India. An operation to nab him alive is handed over to ACP Dinesh Kapoor (Ashish Vidyarthi), an old friend of the slain Vijay Malhotra. Dinesh Kapoor sends a copy of the fax to a mysterious man named Vicky (Bobby Deol) and tells him to "prevent" Jaswant from being nabbed by the police. Vicky helps Jaswant escape from the police at the docks, but when Jaswant tries to kill him to erase any witnesses, Vicky shoots him instead. Vicky then escapes to Australia despite the police preventing it.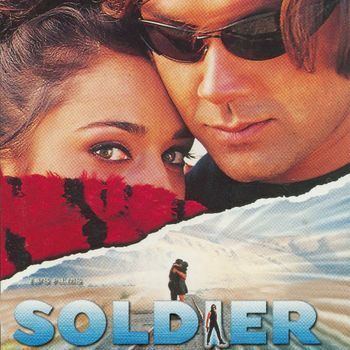 In Sydney, Australia, Vicky meets Preeti (Preity Zinta), Pratap Singh's daughter, and woos her while getting into trouble with Jojo, Baldev Sinha's son and beats him up. Vicky and Preeti both fall in love. Pratap Singh and Virender Sinha (and his brother) are high-profile criminals in Australia. Once friends and partners in crime, they share a shaky relationship with one another. Vicky meets up with Pratap, who identifies him as Jaswant's killer. Vicky promises Pratap Singh that he would make him more powerful than he would ever imagine.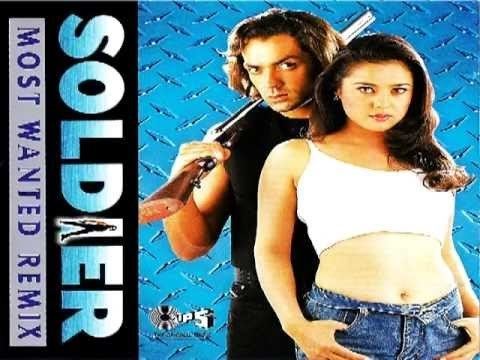 Jojo destroys Vicky's apartment for his being beaten up. Vicky storms Baldev's household, kills many of his men, and makes him cough up the money for the damage Jojo did to his apartment. Baldev reports this to his brother who orders Vicky killed. Baldev and Jojo take a sniper to kill Vicky who is receiving his mother at the airport. They discover his mother is none other than Virender's estranged wife, Shanti (Farida Jalal). Convinced that Vicky is none other than Virender's son, the assassination attempt is called off. Vicky is then welcomed into Virender's gang. At a party thrown in Vicky's honour, Pratap is stunned to learn Vicky among his rival's ranks.
Virender takes Vicky to a place where he keeps Pratap's, Jaswant's, and DK's secrets in files. Vicky shoots Virender dead and dumps him into the bay where a shark eats him. He then dumps Pratap's signature cigarette lighter at the crime scene. Vicky then goes through the stolen files and discovers who DK actually is. The police retrieve the lighter from Virender's crime scene and hand it over to Vicky who urges his brother, Baldev to rally his men and launch an attack on Pratap. The squad is gunned down at a checkpost by Pratap's men, save for Vicky, who was working with Pratap to get rid of Virender's gang. Vicky then reveals to Pratap that he is not Virender's son, and that he had fooled Shanti into believing he was her son, since she had lost her own. He also reveals that he was sent by DK to kill Jaswant, Virender, and Pratap, and that they should leave for India to kill DK to make Pratap the undisputed crime king.
Meanwhile, Preeti overhears Vicky's conversation with her father and reveals it to Shanti. Shanti calmly acknowledges that she knows Vicky is not her son and that she helped him kill her husband, whose weapons had helped kill her own son, unbeknownst to him. She reveals that Vicky is Vijay Malhotra's son, Raju and that it was Vijay Malhotra who was convicted of arms smuggling based on testimonies from Jaswant, Pratap, and Virender. His dead body was stripped of all medals and his wife, Geeta (Raakhee) and son were ostracised by his community. The community even prevented his body from being cremated and leave it in a raging desert storm, where it is lost in the sands. Preeti, upon hearing this story, agrees to assist Raju/Vicky. Raju then calls ACP Dinesh Kapoor and reveals his plan of bringing Pratap to India and his knowledge of DK's true identity. The ACP then sets Jaswant, who is revealed to be alive and have been helping provide Raju the information to finish off Virender's gang, free.
Raju arrives in India with Pratap and takes him to his village where his mother sits desolately in a temple at the village outskirts. He reveals to Pratap who he really is and proceeds to beat him. DK comes to rescue Pratap, and he is revealed to be none other than Jaswant. Soon Jaswant/DK's men arrive and in the raging battle, Raju kills the men and maims Pratap and DK, makes them confess the truth, and then leaves them for the vultures to feed upon.
His name cleared, Vijay Malhotra is given an honourable military burial, and his son and widowed wife watch.
Soundtrack
The soundtrack was composed by Anu Malik and was very hit amongst the audience. It was a key point in the success of the film. The songs "Tera Rang Bale Bale", "Soldier Soldier", "Hum to Dil Chahen", "Mere Dil Jigar Sei" and " Mere Khwabon Mein Jo Aye" were chartbuster. and the album was the third best selling album of 1998 after Kuch Kuch Hota Hai and Dil Se. Lyrics were penned by Sameer.
Awards
Filmfare Best Female Debut Award - Preity Zinta
Filmfare Award for Best Action - Late Akbar Bakshi
References
Soldier (1998 Indian film) Wikipedia
(Text) CC BY-SA
Soldier (1998 Indian film) IMDb
Soldier (1998 Indian film) themoviedb.org