The film premiered at Los Angeles and Vidcon 2015 on July 22–23, and was released in the United States on July 24, 2015 to mixed reviews. It was then released in the United Kingdom, by Lionsgate. Though the film did not release internationally, the film instead released through on-demand on Vimeo and Netflix.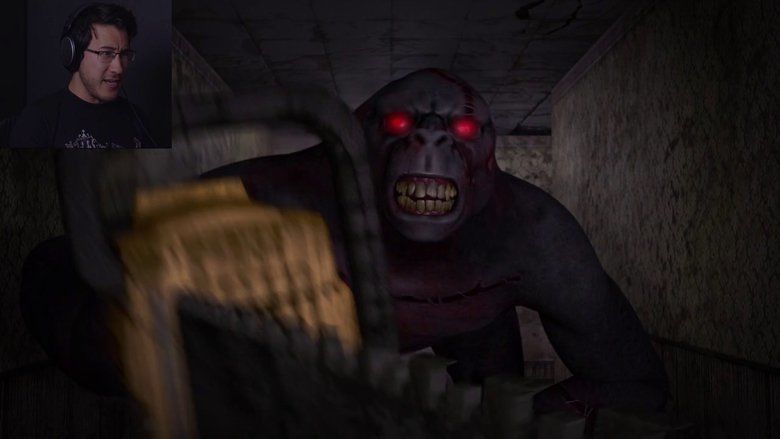 Anthony (Padilla) and Ian (Hecox) are best friends and live in a small house, with Ian's parents. After going to the Game Bang game center, in which they were bullied by some street kids due to Anthony's dumb pizza car, they find a video of Anthony reciting the Magic Pocket Slave Monsters theme (an obvious parody of the Pokémon theme song and reference to Smosh's deleted video) at their high school graduation. In the video, Anthony attempts to impress his crush, Anna Reed (Nelson), by trying to do a backflip, but he fails, landing on his face, and the microphone lands in his anus. They both decide to pull down the video before it blows Anthony's chances of reconnecting with his crush.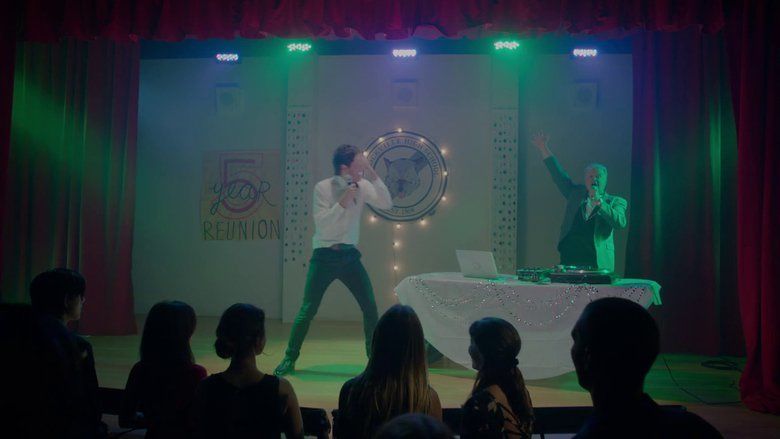 They travel to the YouTube headquarters, where they meet a receptionist named Stephanie (Helbig) who introduces them to the President of the company, Steve YouTube (Michael Ian Black). Steve explains that the only way to fix the video is by literally going inside YouTube through a portal, and changing the video from the inside. Anthony decides that it is important enough to go through with it, so Ian accompanies him in traveling through YouTube.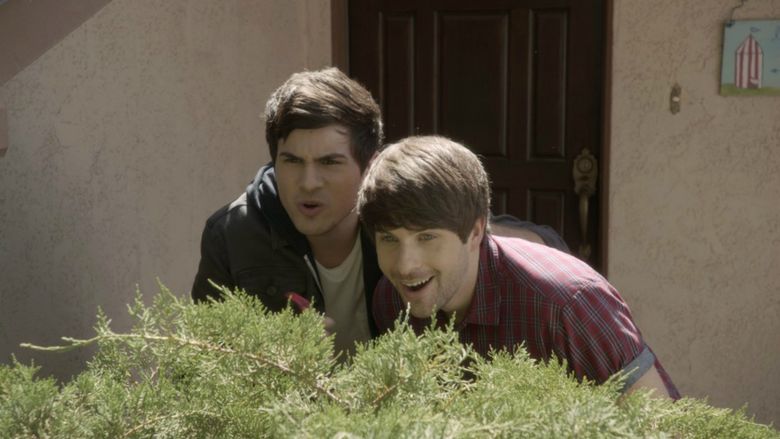 Steve provides Smosh with two electronic phones equipped with an artificial intelligence named Diri (a parody of Siri, voiced by Kimmy Gatewood), and then shows them the portal that is behind his closet door, after a wiener joke that the duo see coming. Upon their entrance into YouTube they are taken into an ad, in which Diri skips due to Ian's irritation. After tumbling through a series of YouTube videos, they eventually end up in a Jenna Marbles (herself) vlog. Jenna informs them that once their Diri phones run out of battery, they will be permanently stuck in YouTube, just like her; they find out there are two Jennas.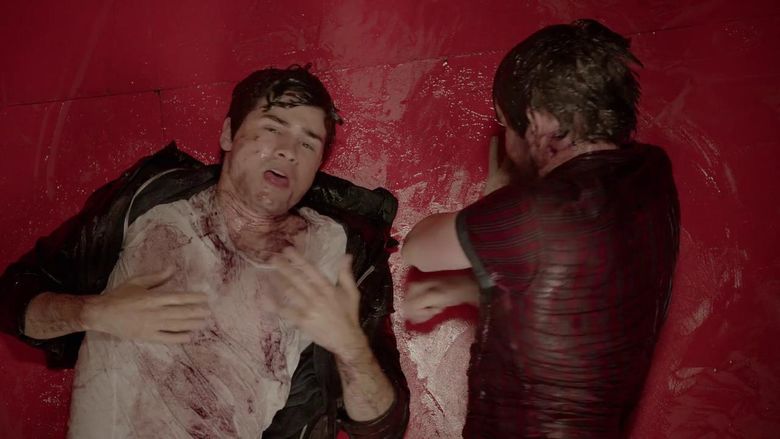 They decide to split up, but Ian immediately abandons the mission and travels to his YouTube crush video, "Butt Massage Girl" (Brittany Ross), while Anthony escapes a furry party, gets advice from Steve Austin (himself), and finds out that Anna really likes him too. Diri takes Anthony to the Butt Massage Girl video that Ian is getting a massage in. Anthony tells Ian that his and Butt Massage Girl's love is fake and that it's only a video.
The duo then finally make it to the embarrassing video of Anthony. Anthony figures out that Ian was the one who recorded and uploaded the video. They both engage in a fight that lasts through three YouTube videos, ending with them returning to the start. Ian decides to make it up to Anthony by beating up his past self. Anthony then goes to help him, but past Ian interferes and attacks Anthony, while Ian is trying to knock out past Anthony. In the process, the other students also start to fight one another. During the battle, Diri reveals itself to be Steve YouTube, who tells them that sending the two into YouTube was part of his evil scheme to keep them in YouTube forever.
Frightened, they race to escape YouTube via their video history, but Steve puts up several unsuccessful obstacles on their way, as they make it to the portal only for Steve YouTube to be there waiting for them. But a bear appears and attacks Steve, allowing Smosh to escape YouTube. Returning to the real world, Anthony and Ian discover that, due to their changes to Anthony's embarrassing video, they have become famous, turning the video into the "Clone Fight" video; in which they met the President of the United States, created a movie, a TV show, and more. Through this, Ian is dating Butt Massage Girl, Ian's parents live with them, Anthony has several girlfriends (who he immediately gets rid of because he only wants Anna), they live in a much bigger and better house, and Steve "You-too-bay" is now a pizza delivery man. Butt Massage Girl accompanies them as they go to their reunion.
As they arrive to their reunion, they discover they are the most famous ones there. Anthony seeks out Anna and finds her, only to figure out she doesn't like the "new him" as she liked his old high school self, to Anthony's shock. He decides that the only way to win her affection is to perform the Magic Pocket Slave Monsters theme he originally performed and failed at their high school dance, again. Anthony attempts the flip, and this time succeeds as Ian joins him in performing the song, with Anthony winning Anna's affection, and they both share a kiss. As Butt Massage Girl meets Anna, she reveals her real name to be Brad, much to Ian's surprise.
In a post-credits scene, Ian marries Brad with Anthony crying in the background.
Anthony Padilla as himself, a former pizza delivery man who is now a Rich & Famous Alumni, and is also Ian's best friend.
Ian Hecox as himself, a best friend of Anthony, and is also Brad's love interest.
Jillian Nelson as Anna Reed, a love interest of Anthony.
Brittany Ross as Brad/Butt Massage Girl, a love interest of Ian.
Michael Ian Black as Steve YouTube/Steve You-too-bay, the CEO of YouTube who is now a pizza delivery man and is also the main antagonist in the film.
Stone Cold Steve Austin as himself, an adviser of Anthony.
Jenna Marbles as herself, a previously YouTuber who is stuck on YouTube, and now the new CEO of YouTube.
Harley Morenstein as The Mailman, the main enemy of Ian after been thrown some milk balloons by Ian.
Grace Helbig as Stephanie, the main receptionist of YouTube.
Peter Breitmayer as Mr. Ellis, the master of ceremonies in all high school reunion.
Mark Fischbach (Markiplier) as himself, a gamer on YouTube, who is responsible for nearly killing Anthony and Ian by playing "Gorilla Chainsaw Massacre" (a title name spoof of The Texas Chainsaw Massacre)
Kristen O'Meara as Mrs. Hecox
Kevin Will as Mr. Hecox
Kimmy Gatewood as Diri, a personal computer assistance software who is sassy (a parody of Siri and is controlled by Steve).
Gatewood also portrayed The Hair Stylist, a personal hair stylist of Anthony & Ian.
Damion Poitier as Super Boring Man
Dominic Sandoval as Nearby Student
Kimoon Kim as Psy Lookalike
Elisha Yaffe as High Driver
Hal Landon, Jr. as Butler
Mari Takahashi as herself (cameo appearance)
Matthew Sohinki as himself (cameo appearance)
Joshua "Jovenshire" Ovenshire as himself (cameo appearance)
David "Lasercorn" Moss as himself (cameo appearance)
Shane Dawson as Sex Simulator Guy (unrated)
On September 18, 2014, Lionsgate announced that it has picked up the international distribution rights to the movie, while 20th Century Fox picked up U.S. distribution rights to the movie, with production jointly financed by DreamWorks Animation's AwesomenessTV, and Defy Media. The picture was written by Eric Falconer, creator and executive producer of Blue Mountain State and writer of How I Met Your Mother. The film's executive producers are Padilla, Hecox, Barry Blumberg of Defy Media, Brett Bouttier, Joe Davola and Shauna Phelan. AwesomenessTV founder Brian Robbins serves as producer. Winter was signed to direct the film. It was entirely shot in YouTube Space in Los Angeles, California.
On April 15, 2015, it was announced that the movie will be released on July 24, 2015 and will be having its gala world premiere at Vidcon 2015 in Anaheim, California. An official trailer was released on Smosh's official website on June 12, 2015. They have also announced, via their YouTube channel, that they would do a live streaming on July 21, 2015. This took place on July 22, 2015 at 6:00 pm.
Smosh: The Movie was released on DVD on August 18, 2015, exclusively at Walmart stores by 20th Century Fox Home Entertainment, with some deleted scenes. The film also released in YouTube in the U.S. through the channel fhsfoxconnect. The film was also available in iTunes, for the on-demand version.
The New York Times described the film as "a fairly successful effort to apply the tone and comic style of those hastily produced weekly shorts to a feature-length script with an actual plot." The review went on to note that it was "clever and surprisingly easy to sit through". The review concluded that "Is it worth your $9.99? Maybe not, but if you can buy it on your parents' credit card, you'll probably enjoy it." Common Sense Media, which assigns an age recommendation as well as a 5-star rating, gave it a 2 out of 5, stating that although they are a "popular YouTube sensation, they have a Millennial Dumb and Dumber/slacker shtick that's funny for a second and then quickly grows tedious." The review also stated that the movie lacked acting, and then finally summarized that "[i]f Hollywood was looking for a movie that truly elevates web celebs to the status of pulling off a feature-length film, this isn't it", but also recommended that for Smosh fans to watch it, "...it's sure to be an enjoyable endeavor others won't understand."
There were four songs featured in Smosh: The Movie, courtesy of Epidmic Sound.
"Just Getting Started" by Hawk Nelson
"Magic Pocket Slave Monsters" by Micah Tolentino
"Dead and Gone"
"Midsummer Night's Dream - Wedding March"