6.6

/

10

Alchetron

6.6

Rate This




Director

James Gunn


Screenplay

James Gunn


Duration




Country

United States






Genre

Comedy, Horror, Sci-Fi




Initial DVD release

October 24, 2006




Writer

James Gunn




Language

English







Release date

March 31, 2006 (2006-03-31)




Cast

Nathan Fillion (Bill Pardy),

Don Thompson

(Wally), Elizabeth Banks (Starla Grant), Gregg Henry (Jack MacReady),

Xantha Radley

(Uptight Mom), Michael Rooker (Grant)



Tagline

Horror Has A New Face




Similar

Super (2010 American film), Dawn of the Dead (2004 film), Guardians of the Galaxy (film)
Slither official trailer 1 nathan fillion elizabeth banks horror comedy 2006 hd
Slither is a 2006 American science fiction-comedy horror film written and directed by James Gunn in his directoral debut, and starring Nathan Fillion, Elizabeth Banks, Gregg Henry, and Michael Rooker. The film was produced by Paul Brooks and Eric Newman. The film has similar themes and concepts as the 1986 B-movie Night of the Creeps.
Contents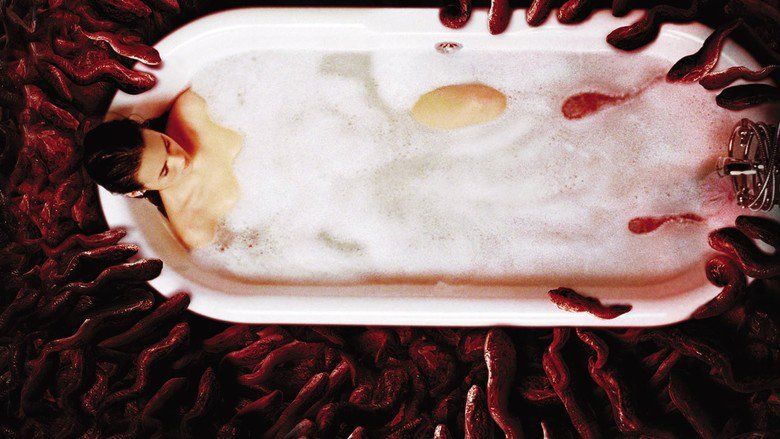 Slither was a box office bomb, but received generally positive reviews from critics and has since become a cult film.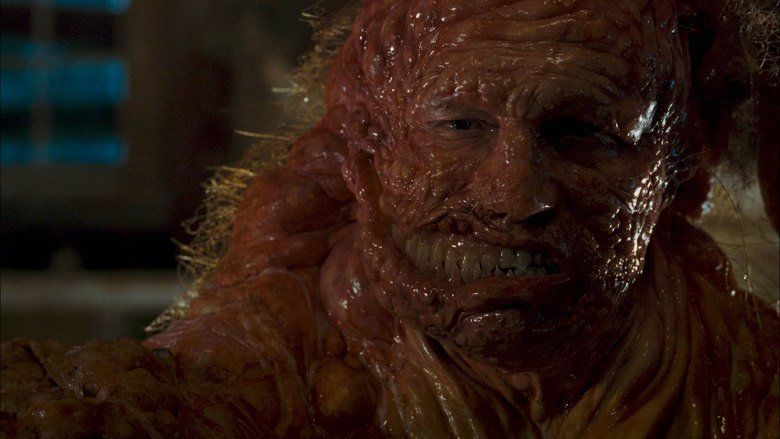 Zombie trailer slither 2006 zombie hangout
Plot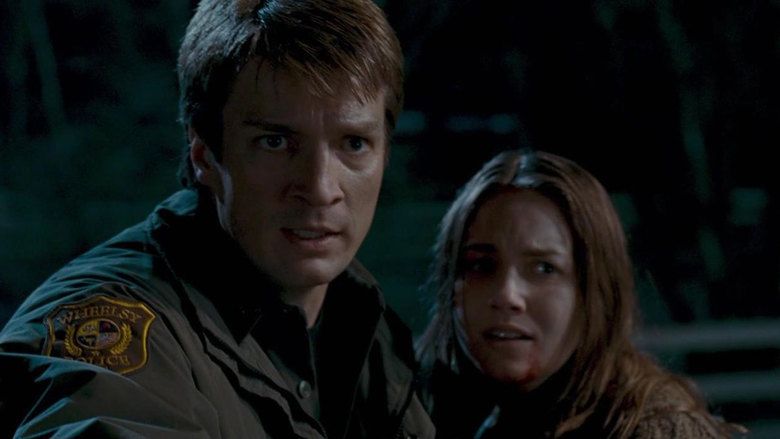 A meteorite housing a malevolent, sentient extraterrestrial parasite crashes into the town of Wheelsy, South Carolina. While frolicking in the woods with Brenda, local car dealer Grant finds the parasite and is infected by it. The parasite takes over his body and absorbs his consciousness and memories. With the alien now in control of his body, "Grant" begins to slowly change into a tentacled, slug-like monster.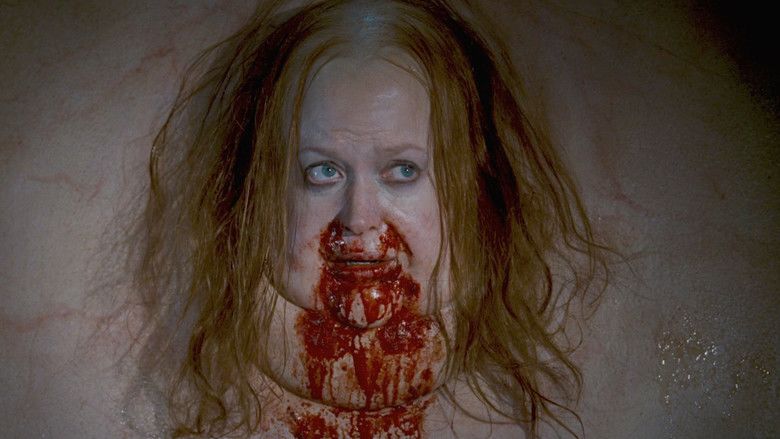 Many pets soon disappeared but Grant is not suspected. However, his wife Starla begins to question his health; he explains the initial changes in his appearance as an allergic reaction to a bee sting, saying that a doctor has already given him something for it, but Starla soon learns this is a lie. Starla contacts the police chief Bill Pardy – her childhood crush – who attempts to reassure and comfort her while not acting on his feelings.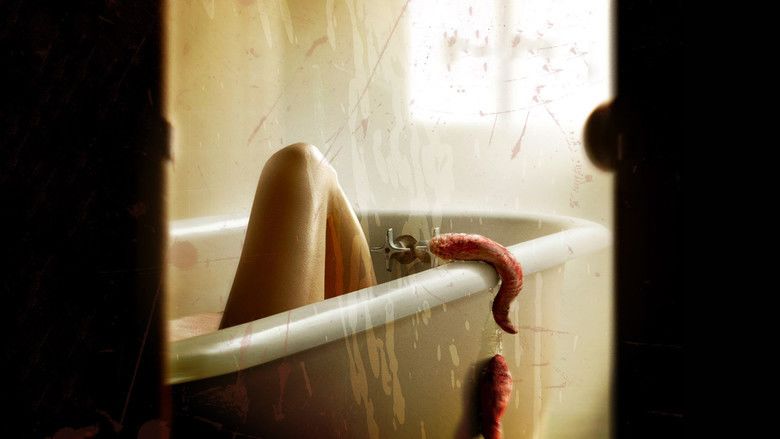 Grant infects the lonely and neglected Brenda with hundreds of his offspring. He hides her in an isolated barn where she becomes massively obese as baby alien slugs grow inside her. In the night, Starla is attacked by the infected Grant. Bill and the police try to shoot Grant but Grant escapes. Bill leads a small group of officers on a hunt for Grant; they find Brenda in time to see her explode, releasing hundreds of the alien slugs. Most of Bill's group are infected by the slugs and become Grant's puppets, speaking as if they were Grant and obsessed with bringing Starla home and holding her to her wedding vows.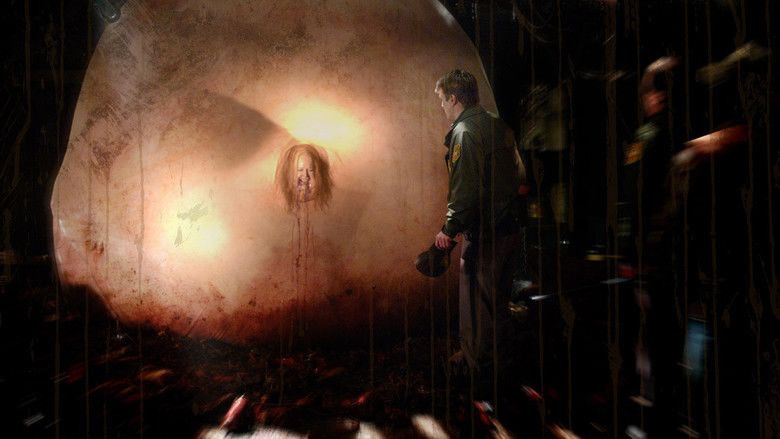 Everyone in town is quickly eaten by others infected with Grant's offspring, or absorbed into Grant's hive mind except Starla, Bill, mayor Jack MacReady, and a teenage girl, Kylie, who had escaped from her family that were also infected by the parasites. She tells them of how she saw the slug's memories; it moves from planet to planet, eating or absorbing all life it finds there. The parasite's consciousness, however, is influenced by the real Grant's memories and his love for his wife, Starla.
The survivors try to escape detection and kill Grant. The townspeople attack their vehicle, capturing Starla and Jack. Bill and Kylie track Starla to her home, and find that the infected are melding into one giant creature. They must risk their lives to stop the infestation from spreading any further. Jack awakens in the house's basement, where several of the infected are eating; he tries to escape but becomes infected by Grant as he reaches the top of the stairs and opens the door. Starla charms the monster by calling him "Grant" and telling him they can be together, but as they get close to each other, she pulls a hairbrush handle from her underwear and stabs him in the chest with the pointed handle. He slaps her with a tentacle and knocks her across the room.
Bill arrives; Jack begs to be killed, and Bill shoots him in the head. He tries to kill the monster with a grenade, but another tentacle knocks the grenade into the pool, where it detonates. The monster sends two tentacles to stab Bill and infect him the same way he infected Brenda; one is lodged in his abdomen, but Bill attaches the other to a small propane tank, filling Grant with gas, and Starla shoots the monster, causing it to explode, whereupon all the infected die. The three survivors walk away to find a hospital for Bill.
In a post-credits scene, a cat approaches to feed off Grant's remains and is infected.
Cast
Nathan Fillion as Bill Pardy
Elizabeth Banks as Starla Grant
Gregg Henry as Mayor Jack MacReady
Michael Rooker as Grant Grant
Tania Saulnier as Kylie Strutemyer
Brenda James as Brenda Gutierrez
Don Thompson as Wally Whale
Jennifer Copping as Margaret Hooper
Jenna Fischer as Shelby Cunningham
Haig Sutherland as Trevor Carpenter
Matreya Fedor as Emily Strutemyer
Amber Lee Bartlett as Jenna Strutemyer
Iris Quinn as Mrs. Strutemyer
William MacDonald as Mr. Strutemyer
Frank Welker as Alien Slugs (creature vocals)
Themes and influences
Controversy ensued over the many similarities and plot-points shared with Fred Dekker's 1986 horror-comedy Night of the Creeps. According to journalist Steve Palopoli:
When the trailer for Slither came out, Internet boards about the movie suddenly lit up with protests from a legion of fans of the 1986 film Night of the Creeps. "Alien slugs that turn people into zombies!" they cried. "What a rip-off!" I bring this up not because I think Slither— which is a tongue-in-cheek pastiche of at least a dozen '80s horror films—could really be considered a rip-off of any one of them.
Palopoli then goes on to directly compare Slither to the aforementioned Creeps as well as Shivers (1975). Gunn has stated that both Cronenberg's Shivers and his 1979 film The Brood were the two biggest influences on the story in Slither, along with the 2000 manga Uzumaki by Junji Ito. Slither also pays homage to the studio Troma Films, where Gunn began his career. Troma co-founder Lloyd Kaufman has a cameo as a "Sad Drunk", and one scene includes a clip from the Troma film, The Toxic Avenger.
In one scene, the bodies of mutilated dogs are discovered on "the Castevet's farm". Minnie and Roman Castevet were the Satan-worshiping next-door neighbors in Rosemary's Baby.
Home media
Slither was released on regular DVD and on HD DVD/DVD hybrid disc on October 24, 2006. The HD version is presented in 1.85:1 widescreen encoded at 1080p and Dolby Digital-Plus 5.1 surround. In addition to the film, the DVD contains two making-of documentaries, one being solely dedicated to the visual effects. The DVD also contains deleted and extended scenes, a blooper reel, visual effects progressions, a set tour with Fillion, and an audio commentary by Gunn and Fillion. Also included are featurettes outlining how to make edible blood, and Lloyd Kaufman's documentary discussing his day on set, and the shooting of his one line (which was eventually cut from the film). Finally, there is an added bonus entitled "Who Is Bill Pardy?" which is a joke feature made by Gunn with the sole purpose of roasting Fillion, and was shown at the film's wrap party.
Shout! Factory will release a Collector's Edition on Blu-ray Disc on July 25, 2017. In addition to new case artwork illustrated by artist Justin Osbourn, it includes new special features such as a new audio commentary with James Gunn and cast members, new interviews with James Gunn and actor Gregg Henry (Mayor MacReady) as well as all of the special features found on the original DVD video.
Critical reception
Slither received generally positive reviews. The film-review aggregator Rotten Tomatoes reports 86% of critics gave a favorable review; the consensus states: "A slimy, B-movie homage oozing with affection for low-budget horror films, Slither is creepy and funny -- if you've got the stomach for it." The movie was also featured in the April 14, 2006 issue of Entertainment Weekly as #1 on "The Must List"; "Ten Things We Love This Week". Slither picked up the 2006 Fangoria "Chainsaw Award" for the Highest Body Count, and garnered nominations in the categories of Relationship From Hell, Dude You Don't Wanna Mess With, and Looks That Kill. Additionally, the horror magazine Rue Morgue named Slither the "Best Feature Film of the Year".
Among the critics who did not like the film, Roger Ebert and Richard Roeper gave Slither a "two thumbs down" rating on their television show, with Roeper saying he was "all zombied out" after reviewing a wave of zombie-themed films from the year before. Guest critic Michael Phillips named Slither his DVD pick of the week on the television show Ebert & Roeper. Slither was listed as one of the "Top 25 DVDs of the Year" by Peter Travers in Rolling Stone magazine.
Box office
Slither was "a box office flop", failing to recoup its production budget following its debut in the United States and Canada on March 31, 2006 in 1,945 theaters. In its opening weekend, the film grossed $3,880,270 and ranked #8 at the U.S. and Canadian box office. Slither grossed $7,802,450 in its theatrical run in the United States and Canada. Slither also under-performed in France, grossing $236,261 from 150 screens. The film grossed $5,032,486 as of February 6, 2008 in territories outside the United States and Canada for a worldwide gross of $12,834,936. Its box office performance was substantially less than its total budget of $29.5 million, including marketing costs; the production budget taking up about $15 million of the total.
Paul Brooks, president of the film's production company, Gold Circle Films, said the company was "crushingly disappointed" by the gross. Universal distanced itself from Slither's poor box office performance, citing their distribution of the film as merely part of a deal with Gold Circle. The Hollywood Reporter speculated that Slither's performance "might have killed off the horror-comedy genre for the near future." Producer Paul Brooks offered this explanation about why Slither failed to catch on with filmgoers:
I think that because it was comedy-horror instead of pure horror is where the problem lay. It's the first comedy-horror in a long time, and maybe the marketplace just isn't ready for comedy-horror yet. It's difficult to think of other explanations.
References
Slither (2006 film) Wikipedia
(Text) CC BY-SA
Slither (2006 film) IMDb
Slither (2006 film) themoviedb.org