Hayley mills and ian mcshane in sky west and crooked dvd clip
Sky West and Crooked (known in the United States as Gypsy Girl) is a 1965 romantic drama film, featuring actress Hayley Mills. The film was directed by her father, John Mills, and was co-written by her mother, Mary Hayley Bell.
Contents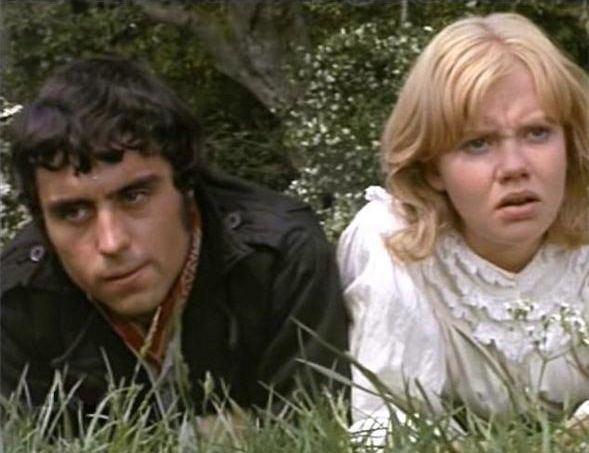 Plot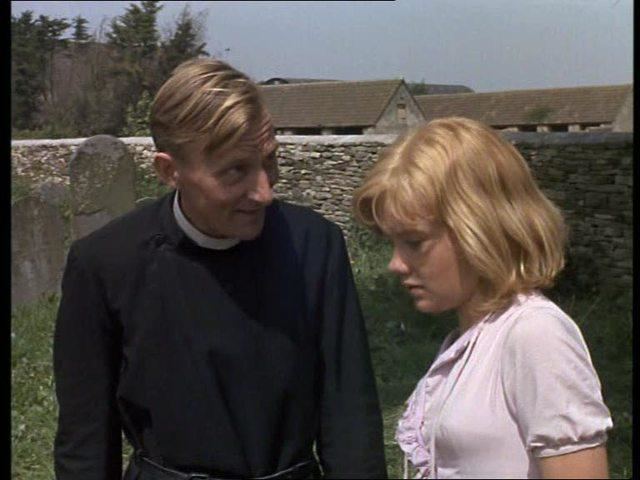 Brydie White [Hayley Mills] plays a troubled seventeen-year-old girl, living in a small, isolated village in the West Country of England. The film begins with a flashback to when Brydie was eight years old and with her playmate when he accidentally kills himself with a shotgun. However, because they were alone in the churchyard, some of the adults in the village have always been suspicious of what actually happened, especially the father of her playmate whose shotgun killed his son. Their negative feelings towards Brydie are compounded by their disapproval of the fact that her mother was not married to her late father. Her mother is a sad and lonely person who is not a good mother to Brydie, and she drinks heavily. A band of gypsies have recently taken up residence near the village, which some of the villagers are not at all pleased about, so, when one of the young gypsies, Roibin Krisenki [Ian McShane], takes a romantic interest in Brydie, emotions begin to run high in both communities.
Cast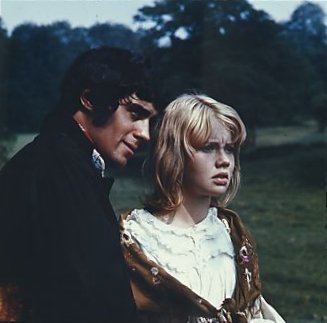 Hayley Mills as Brydie White
Ian McShane as Roibin Krisenki
Annette Crosbie as Mrs. White
Laurence Naismith as Edwin Dacres
Geoffrey Bayldon as Reverend Phillip Moss
Pauline Jameson as Mrs. Moss
Norman Bird as Mr. Cheeseman - undertaker
June Ellis as Mrs. Cheeseman
Hamilton Dyce as Bill Slim - grave digger
Judith Furse as Mrs. Rigby
Anne Blake as Mrs. Potts
Jack Bligh as Fred Strong
Michael Nightingale as Doctor
Dafydd Havard as Schoolmaster
Jacqueline Pearce as Cammellia
Alan Lake as Camlo
Filming locations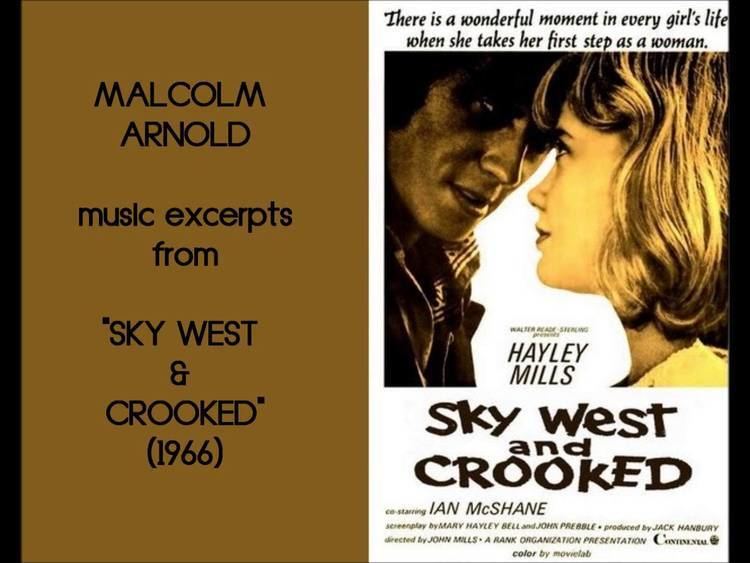 The film was shot on location in the village of Little Badminton in South Gloucestershire.
References
Sky West and Crooked Wikipedia
(Text) CC BY-SA
Sky West and Crooked IMDb
Sky West and Crooked themoviedb.org