Sirpur is a village in east part of Kumaram Bheem Asifabad district of the Indian state of Telangana. Kumaram Bheem Asifabad district is a part of the Adilabad district prior to the re-organisation of districts in the state. It is located in Sirpur (T) mandal of Kaghaznagar revenue division. Sirpur-T is a village and a Mandal in Kumaram Bheem Asifabad district, It is notable for Sirpur paper mills.bIt rests on the banks of river Wardha. Sirpur is around 160 km west of Adilabad city. Sirpur, formerly known as Suryapuram, was ruled by the Gond King, Ballala. Sipurt Fort is a major tourist attraction, The Gond King, Bhim Ballal Sing built Sirpur Fort in 9th century AD. The modern town grew around the fort. Distinction of the town is the Sirpur Paper Mills, one of the biggest paper mills in India and hence the name Sirpur Kagaznagar. Hyderabad Airport is the nearest airport. Sirpur Town Railway Station and Sirpur Kagaznagar Railway Station serve the town.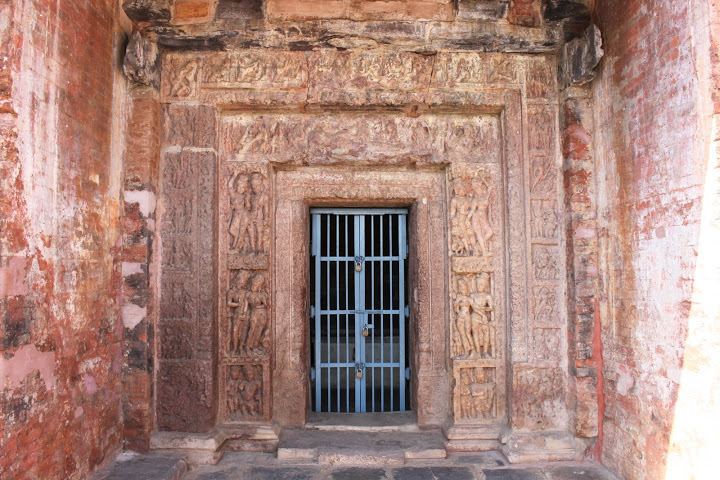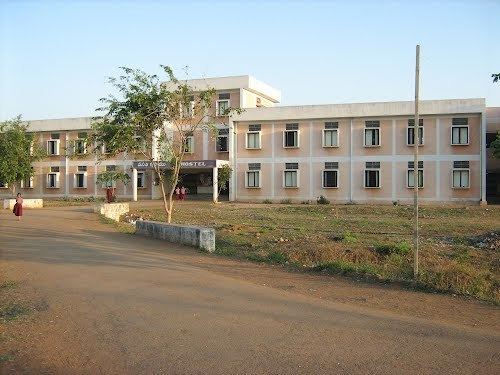 In 1724 AD Nizam-e-Mulk defeated Mubariz Khan and took possession of the Deccan and began to rule. In 1773, Madhoji Bhonsle entered into an agreement with Nizam Ali Khan, Nizam of Hyderabad by which he agreed to cede Manikgarh (Rajura of Chandrapur) with surrounding territories south of Penganga to the Nizam, in return for the forts of Gavilgarh and Narnala of Amaravati district - Berar. As a result of war between the British and Raghoji Bhonsale II, the latter ceded the territory of Berar to British who, in turn passed it on to Nizam under treaty and obligation for cooperation in war. Consequently, Sirpur the ancient seat of Gond Rajas passed into the hands of Asaf Jahi rulers. The area was initially a sub district called Sirpur-Tandur carved out in 1872 and comprised Edlabad (Adilabad), Rajura (now in Maharashtra) and Sirpur taluks. Sirpur-Tandur was originally a district in Maratwada region.
The district, named after Ali Adil Shah, ruler of Bijapur, was conferred its present status in 1905 with Adilabad town as its headquarters. Sirpur is the perfect boundary for Andhra Pradesh(now Telangana) while going towards Delhi.
Sirpur Town is located at 19.4833°N 79.6000°E [3] It has an average elevation of 184 meters (603.675 feet). It rests on the banks of river Wardha
All the three seasons are extreme in this region. Summer is extremely hot with temperatures exceeding 46 degrees due to the presence of Singareni Collieries nearby. December is usually the coldest month in this place with the temperature varying from 10 to 30 degrees Celsius.
list of schools in sirpur town
Government Junior College
Zilla Parishath High School
AP Social Welfare Residential School and Junior College
APSWR SCHOOL Girls DPI
GOVT.ASHRAM GIRLS School
GOVT. TRIBAL ASHRAMA HIGH School
Eden Garden English Medium School
SRI SAI VIDYA MANDIR
MPP school,Dubbaguda
MPUP school,SIrpur Town
Pola is major festival celebrated by farmers mainly in Telangana, people who share the border with Maharashtra, Pola is a bull-worshipping festival celebrated by farmers mainly in the Indian state of Maharashtra,Telangana. On the day of Pola, the farmers decorate and worship their bulls. Pola falls on the day of the Pithori Amavasya (the new moon day) in the month of Shravana (usually in August).Pola is the main festival of the farmers of the Maharashtra, especially the Kunbis.[2] Puran Poli, karanji, and curry with five vegetables are the main dishes associated with the festival.
Sri Venkateshwara Temple
Sri Siddi Tonkini Hanuman Temple
Sri Shirdi Sai Baba Temple,Navegon
Sirpur is an assembly constituency in Telangana.
List of Elected Members:
1978 - K.V. Keshavulu
1983 and 1989 - K.V. Narayana Rao
1989 and 1999 - Palvai Purushotham Rao
1999 - Palvai Rajyalaxmi
2004 - Koneru Konappa
2009 - Kaveti Sammaih
2010 - Kaveti Sammaih
2014 to present - Koneru Konappa
Sirpur town is well connected by road from major parts of Telangana via Kaghaznagar , Rebbena of Telangana State. TSRTC Asifabad bus depot runs many ordinary express to various towns.It is well connected with Chandrapur and Gondpipari and most of surrounding towns in Maharastra.
The railway station is last railway station between the border of Maharashtra and Telangana.Sirpur Town railway station(SRUR) is located on Nagpur-Kazipet-Secunderabad-route at a distance of 18 kilometres from Sirpurkaghaznagr railway station . It is administrated by South Central Railway zone. There is only one train that directly connects Capital city Hyderabad starting from Balharshah to Secunderabad named Bhagyanagar Express. This is terminating station for passenger trains.
Sirpur Town railway station trains list
Bhagyanagr Express
Singareni passenger
Ramagiri Passenger
Kazipet-Ajni Passenger
Pushpull Passenger
Bus stand Area
Downhall
Petmohalla
Railway colony
New Colony
Brahman Wada
Govindpur
Dubbaguda
Shaikh Ahmedguda
Ahmed Nagarcolony
Bazarmohalla
singapur colony
Jyothi Nagar
pathatlaguda
Pathan Mohalla
Dargha Mohalla
Dhobi Wada
Arabmohalla
Sirpur Balaji Temple
Sai Baba Temple
Sri Siddi Tonkini Hanuman Temple
Sri Shirdi Sai Baba Temple,Navegon
Talib Ali Shah Dargah
Qadeem Masjid(Choti Masjid)
Jama Masjid(Downal)
Sirpur Fort
Hudkuli Irrigation Project