India


5,179 km2


Sirohi





Hindi




Rajasthan




aft. 1450





Sirohi is a city in southern Rajasthan state in western India. It is the administrative headquarters of Sirohi District and was formerly the capital of the princely state of Sirohi ruled by Deora Chauhan Rajput. It has five Tehsils (Administrative Divisions): Abu Road, Sheoganj, Reodar, Pindwara, and Sirohi itself. It is also known as Devnagari. The nearest railway station to Sirohi is Sirohi Road.Sirohi got first rank in 33 districts of Rajasthan for "Swach bharat Abhiyan " in year 2014.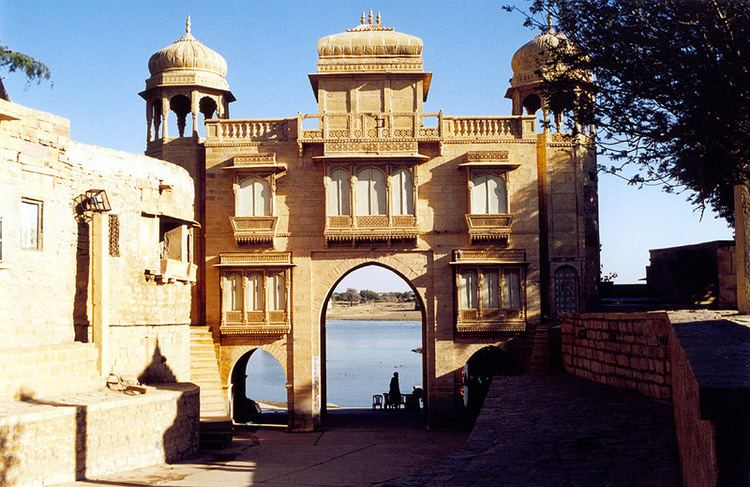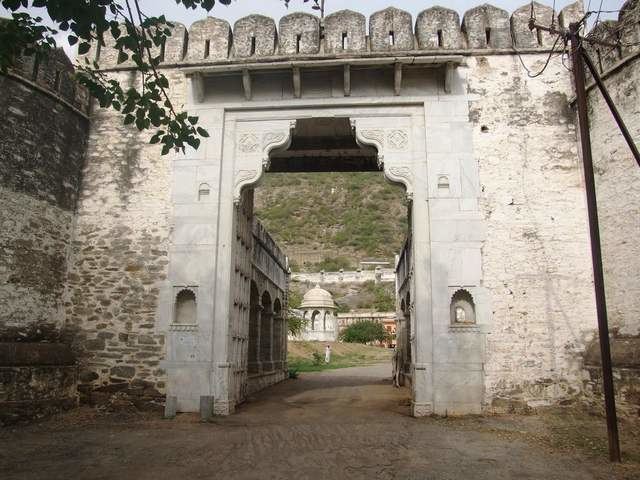 Sirohi is well connected to all the cities of India through National Highways and State Highways . RSRTC has daily services to Jaipur, Udaipur, Ajmer, Kota, Barmer, Delhi, Ahmedabad, Surat, Kalyan from Sirohi Central Busstop . Various private company buses like VRL Travels, SRS Travels, Shrinath Travels have daily services from Sirohi to Bangalore and Pune . Nearest Railway Station Sirohi Road (SOH) and Abu road (ABR). Nearest Domestic Airport Udaipur and International Airport Ahmedabad .
Sirohi is located at 24.885°N 72.8625°E / 24.885; 72.8625. It has an average elevation of 321 metres (1053 ft).
The Name Sirohi had been derived by "Siranwa" hills on the Western Slope of which it stands. Colonel Tod in his book "Travels in Western India" has suggested that the names of the territory might have derived from its position at the head (Sir) of the desert (Rohi), Sirohi also named as "Sword" and this had led some people to believe that this State of brave Deora Chauhans received it present name due to its widespread fame of its Swords i.e. Sirohi means " Self Respect is most important even if head may be detached " in other words "A Rajput of Sirohi may die for Self Respect." Sirohi, is said to have taken its name from Sirohi from Siranwa hill, on the western slope at which it stands. In 1405, Rao Sobhaji founded the town of Shivpuri on the eastern slope of Siranwa Hill. Shivpuri today lies in ruins. In 1425, his son and successor, Sehastramal (or Sahastramal, Sehastramal), founded a fortress on the eastern slope of the same hill, which became his capital and grew into the present-day town of Sirohi.
After Independence an agreement was signed between Central Government and minor ruler of Sirohi State, with this the State Administration of the Sirohi State was taken over by Bombay Government from 5 January 1949 to 25 January 1950. The first administrator representing a bombay state was Prema Bhai Patel. After final merger with Rajasthan in 1950, an area of 787 km2 consisting of Aburoad and Delwara tehsils of Sirohi district was renamed with the Bombay State on 1 November 1956, after the recommendation of the State organisation Commission, which forms the present position of the district.
As of 2011, Sirohi had a population of 851,107. The urban population is 150,890. Males constitute 53% of the population, and females constitute 47%. Sirohi has an average literacy rate of 66%, higher than the national average of 54.3%; male literacy is 70%, and female literacy is 37%. In Sirohi, 14% of the population is under 6 years of age. Stated.
Schools in Sirohi are affiliated either by the Central board of secondary education, or Rajasthan board of secondary education. There are 863 schools in the district including both private & govenment . The higher education institutions in the city included Govt P.G.College affiliated by Mohanlal Sukhadia University and & Private colleges .For Technical education Govt. POLYTECHNIC & Govt. Women B.ed college and ITI College as well
Some renowned schools in the city are St. Paul's Sr Secondary School, Ajit vidhya Mandir, Emmanuel Mission School so on
Sirohi is well connected to highways of India by the NHAI . NH 14 connects sirohi from South starting from Gujarat Border lies near Abu Road to the North up to the Pali District of Rajasthan and continues up to Beawar . NH 168 passing through sirohi intersecting SH 27 which is also known as Delhi - Kandla Highway SH 27 ends at Deesa In Gujarat State . SH 38 passing from NH 14 in the west of the sirohi connecting NH 112 via Jalore and ends at the Balotra in Barmer District. SH 10 on the East of sirohi heading towards NH 8 intersect at Udaipur, Rajasthan and SH 10 continues up to Banswara District in Rajasthan .
Sarneshwar Mahadev, Sirohi
Shree Pavapuri Jain Tirthdham, Sirohi
Vastanji Mahadev, Sirohi
Jirawala Parshwanath Tirth, Sirohi
Matar Mataji Temple, Sirohi
Sirohi Fort
Kesar Vilas "King's Residence" ,Sirohi
Vijaypataka Jain Tirth, Sirohi
Sukhdham, Posaliya ( Sirohi)
Sarvadham, Sirohi
Varada Hanuman ji Temple, Varada(Sirohi)
Sun Temple, Sirohi
Ambeshwar Mahadev, Sirohi
Khetlaji Temple,Sindrath(Sirohi)
Varahi Mata Temple, Mandwa (Sirohi)
Veerji Mandir, Sirohi
Thakur Bavsi Mandir, Sirohi
Kolargarh Gaushala, Sirohi
Sanghvi Bheru tarak Tirth Dham, Sirohi
See also
Shree Jal Devi Mataji Temple (Udd)
Shree Sachiyaav Mataji Temple (Jawal)
Shree Sarneshwar Mahadevji Temple(Sirohi)
Pavapuri
Sirohi (Rajasthan Assembly Constituency)
Jawan Singh (politician)
Mirpur Jain Temple
Cultural History of Abu Region by Dr. Sohan Lal Patni
Notes
References
Chisholm, Hugh, ed. (1911). "Sirohi". Encyclopædia Britannica. 25 (11th ed.). Cambridge University Press. p. 257.
Cahoon, Ben (2000), Indian princely states, WorldStatesmen

, retrieved April 2013

— also shows the state's flag
P.R.O. Sirohi (15 April 2013), Sirohi district web site, National Informatics Centre, Government of India, District Unit-Sirohi

, retrieved April 2013
Temples of Sirohi
External links
Indian Princely States- Genealogy of the ruling chiefs of Sirohi, archived from the original on 17 February 2005
Sirohi Wikipedia