India




Hindi




Rajasthan




Sirohi



Abu Road (Rajasthani: ?????? ) is a city and municipality in Sirohi district of Rajasthan state in western India. It is the tehsil headquarters of Abu Road Tehsil by that name. It lies southeast of Mount Abu and its railway station is an important stop on the main Indian Railways line between Delhi and Ahmedabad. It is the largest city in Sirohi district in terms of area and is a financial hub too. Mount Abu is 27 km up the hill from Abu Road.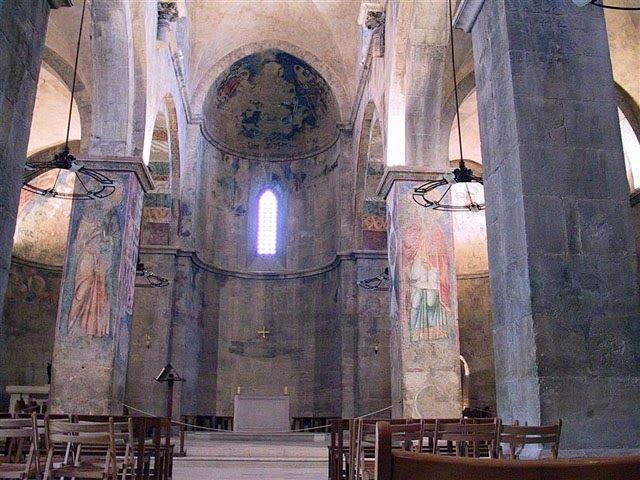 The old name of Abu Road city was Kharadi. The Rajputana Malwa Railway set up the railway station here on December 30, 1880, and the station was named Abu Road. The road to Mount Abu was built in 1845, during the rule of Maharao Shiv Singh of Sirohi.
Abu Road is located at 24.48°N 72.78°E? / 24.48; 72.78 on the banks of river west banas. It has an average elevation of 263 m (863 ft). The Abu Road city is the biggest city in the Sirohi district.

As of the 2001 India census, Abu Road had a population of 47,320. Males constitute 53% of the population and females 47%. Abu Road has an average literacy rate of 68%, higher than the national average of 59.5%. 60% of the males and 40% of females are literate. 15% of the population is under 6 years of age.
RIICO Industrial Area is spread over an expanse of 2,000 acres (8.1 km2). The main industries are marble & granite, miniature cement plants, HDPE bags, synthetic yarns, mineral grinding, ABS resin, and insulators.
Chandravati
Jirawala
Bhadrakali Temple
Siyava village
Ambaji
Mount Abu
Mungathala
Brahma Kumaris World Spiritual University
Shree Pavapuri Tirth Dham, a Jain temple complex and Gau Shala
Brahma Kumaris World Spiritual Organization
New Town, An integrated Township of international standard
Rishikesh- Lord Vishnu Temple
Karnikeshwar Mahadev
Abu Road is famous for its Rabri. It is a milk product which gives a sweet taste. People from nearby towns and cities come to consume it.
Abu Road Wikipedia
(,)http://3.bp.blogspot.com/-fROhOrtYw_0/UxjaZZYejOI/AAAAAAAAAVQ/TxHIaMU4c20/s1600/c1708-abu-ghosh-crusader-church-interior.jpg(,)http://upload.wikimedia.org/wikipedia/commons/8/8d/AlRas_Deira_Mid1960s.jpg(,)http://www.thenational.ae/storyimage/AB/20150423/ARTICLE/150429555/AR/0/%26MaxW%3D640%26imageVersion%3Ddefault%26AR-150429555.jpg(,)http://www.skidubai.com/aceimages/skidubai/dubai-old-photo.jpg(,)http://upload.wikimedia.org/wikipedia/commons/0/06/Abu_Simbel_relocation_by_Zureks.jpg(,)http://upload.wikimedia.org/wikipedia/commons/5/53/1965_Dubai_Airport_first_Comet.jpg
(,)https://sojournsinthewilds.files.wordpress.com/2014/02/mount-abu-landscape-1a.jpg(,)http://www.indian-heritage.in/images/hotels%2520banner/chandrawatipalacebanner.jpg(,)http://www.drrave.com/wp-content/uploads/2013/11/Mount-abu-Camp-site.jpg(,)http://static.panoramio.com/photos/large/2303400.jpg(,)http://www.activeboomeradventures.com/wp-content/uploads/2012/11/landscape-g.jpg(,)https://sojournsinthewilds.files.wordpress.com/2014/02/mount-abu-landscape-3a.jpg(,)http://mw2.google.com/mw-panoramio/photos/medium/40265584.jpg(,)http://qph.is.quoracdn.net/main-qimg-1547e1521f6257785f3887eb1fe38d81%3Fconvert_to_webp%3Dtrue(,)http://happyfeetsports.com/fotoos/foto-Artificial-landscape.jpg(,)http://qph.is.quoracdn.net/main-qimg-c73a26cb0a7370cc496a043785ed3a59%3Fconvert_to_webp%3Dtrue
(,)https://s1.yimg.com/bt/api/res/1.2/9t0OSlzth4vbpv9qUJrlXg/YXBwaWQ9eW5ld3M7cT04NTt3PTYzMA/http://l.yimg.com/os/publish-images/lifestyles/2014-10-10/dc69bb40-5050-11e4-86b3-9be817ca61f0_0008-Abu-Road-Mount-Abu.jpg(,)http://media-cdn.tripadvisor.com/media/photo-s/04/9a/5d/1c/silver-oak-country-yard.jpg(,)http://stdwww.iimahd.ernet.in/exchange/images/abu.jpg(,)http://shikhareducationaltours.com/wp-content/uploads/gallery/2012/08/mount-abu.jpg(,)http://upload.wikimedia.org/wikipedia/commons/5/50/New_bridge_on_West_Banas_River.jpg(,)http://i.ytimg.com/vi/u7eEXKvK0nk/0.jpg(,)http://i.ytimg.com/vi/DG2deFgnPSU/0.jpg(,)http://im.hunt.in/cg/Mount-Abu/City-Guide/RIICO-Industrial-Area-on-Abu-Road.jpg
(,)http://www.truthofmeditation.com/images/Abu%2520Road%2520A%2520View%2520of%2520Inauguration%2520Ceremony%2520of%2520new%2520building%2520named%2520as%2520%27Brahmlok%27.%2520A%2520View%2520of%2520newly%2520inaugurated%25201200-bed%2520residential%2520building%2520named%2520%27Brahmlok%27%2520at%2520Manmohinivan%2520Complex.%2520This%2520is%2520the.jpg(,)https://rajasthantourismbuzz.files.wordpress.com/2012/04/summer-mount-abu.jpg(,)http://www.40kmph.com/wp-content/uploads/2014/02/Vendor-Serving-Rabri-at-Abu-Road-Railway-Station-Rajasthan.jpg(,)http://www.mountabu.com/uploads/mount-abu-winter-festivel-2008-2.jpg(,)http://static.theculturetrip.com/images/56-238401-abu-dhabi-festival-simon-bolivar-orchestra-g-nohely-oliveros.jpg(,)http://www.thenational.ae/storyimage/AB/20150207/ARTICLE/150209247/AR/0/%26MaxW%3D640%26imageVersion%3Ddefault%26AR-150209247.jpg(,)http://www.mountabu.com/uploads/mount-abu-winter-festivel-2008-1.jpg(,)http://www.manahotels.in/traveller/wp-content/uploads/2011/04/Road-to-Mount-Abu.jpg(,)http://1p6ep31f32pvjrml246jyq31.wpengine.netdna-cdn.com/wp-content/uploads/2015/02/heritage_village_abu_dhabi.jpg(,)http://esckaz.com/2014/abu_radio_final_esckaz.jpg(,)http://i.ytimg.com/vi/8NdPT8cfPKY/hqdefault.jpg
(,)http://www.askmeontravel.com/sites/default/files/styles/res_custom_user_ipad_landscape_1x/public/Get-Your-Culture-Fix-at-the-Mt.-Abu-Summer-Festival-2015.jpg%3Fitok%3Dz4lLSl-U(,)http://fsl-india.org/blog/wp-content/uploads/2012/09/42.jpg(,)http://www.jainsamaj.org/temples/t-image/poseena-336.jpg(,)http://bkinfo.in/wp-content/gallery/w-culture/51113.jpg(,)http://scs-assets.s3.amazonaws.com/int/v21n8/htdocs/slaves-of-happiness-island/market.jpg(,)http://youinjordan.com/wp-content/uploads/2012/09/Photography-by-Mahmoud-Abu-Hamda.jpg(,)http://www.uaeinteract.com/news/article_pics/uae-55506.jpg(,)http://host2post.com/images/J7Esog_NjDyJ4M~/1200x719/download/celebrate-74th-trimurti-shiv-jayanti-brahmakumaris-abu-road.jpg
(,)http://holidizetravels.com/images/rajostan3.jpg(,)http://image.slidesharecdn.com/touristplacesofindia-110904004054-phpapp01/95/tourist-places-of-india-46-728.jpg%3Fcb%3D1315115319(,)http://media-cdn.tripadvisor.com/media/photo-s/04/15/5e/05/abu-dhabi-corniche.jpg(,)http://static2.tripoto.com/media/filter/medium/img/23419/SpotDocument/img_1491.jpg(,)http://img2.holidayiq.com/photos/mo/Mount-Abu-Photos-View-of-Mountains-from-Nakki-lak-shareiq-465-1414928409-778209-JPG-destreviewimages-500x375-1414928409.JPG(,)http://img2.holidayiq.com/photos/mo/Mount-Abu-Photos-View-of-Mount-Abu-shareiq-10592-465-1417162774-766234-jpg-destreviewimages-500x375-1417162774.jpg