Country

Switzerland




Elevation

533 m




Area

19.18 km2


District

Sierre




Mayor

President (list)Francois Genoud FDP/PRD/PLR(as of February 2014)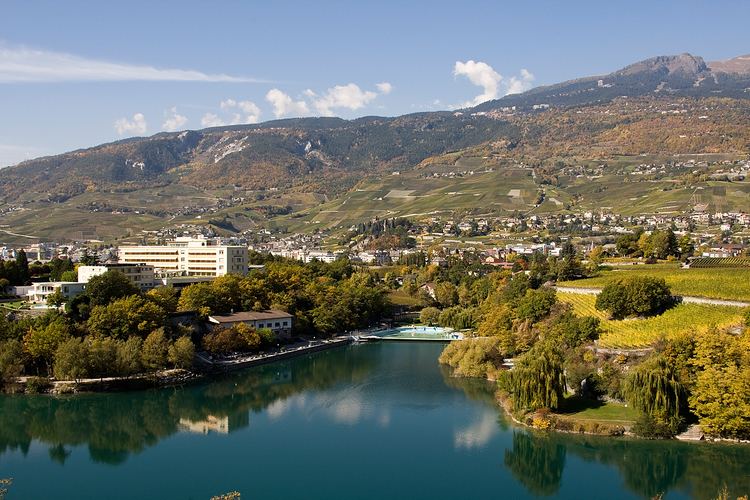 Sierre (German: Siders) is the capital of the district of Sierre in the canton of Valais in Switzerland. It has a population of 16332.
Contents
Map of Sierre
It is situated on the French–German language border of the canton of Valais. As a German-speaking minority lives in Sierre, it counts as one of the three official bilingual towns in Switzerland.
History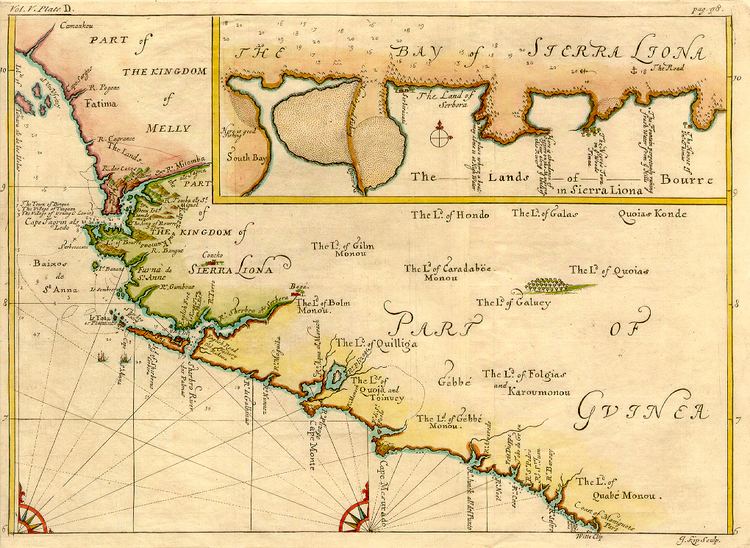 Sierre is first mentioned about 800 as Sidrium, though a 12th-century document refers to the village being founded in 515. In 1179 it was mentioned as Sirro and in 1393 as Syder.
Geography
Sierre has an area, as of 2009, of 19.2 square kilometers (7.4 sq mi). Of this area, 6.61 km2 (2.55 sq mi) or 34.5% is used for agricultural purposes, while 4.1 km2 (1.6 sq mi) or 21.4% is forested. Of the rest of the land, 6.6 km2 (2.5 sq mi) or 34.4% is settled (buildings or roads), 1.31 km2 (0.51 sq mi) or 6.8% is either rivers or lakes and 0.6 km2 (0.23 sq mi) or 3.1% is unproductive land.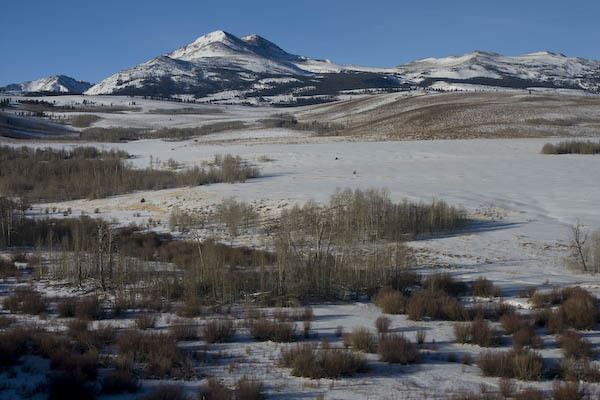 Of the built up area, industrial buildings made up 5.4% of the total area while housing and buildings made up 10.3% and transportation infrastructure made up 10.3%. Power and water infrastructure as well as other special developed areas made up 4.0% of the area while parks, green belts and sports fields made up 4.4%. Out of the forested land, 18.7% of the total land area is heavily forested and 2.7% is covered with orchards or small clusters of trees. Of the agricultural land, 6.9% is used for growing crops and 2.5% is pastures, while 25.1% is used for orchards or vine crops. Of the water in the municipality, 1.3% is in lakes and 5.5% is in rivers and streams.
The municipality is the capital of the Sierre district. It is located in the middle Rhone valley, on the right bank of the river. The nearby Raspille mountain stream is considered the dividing line between the French and German speaking portions of Switzerland. It consists of the city of Sierre, the villages of Granges, Noes and Muraz, and the hamlets and settlements of Gerunden, Plantzette, Vieux-Sierre, Bourg, Glarey, Borzuat, Zervettaz, Villa den Bas, den Haut, Sous Geronde, Cuchon and Mondereche.
Sierre is a starting point for the tourist sites of the Val dAnniviers comprising the villages of Vercorin, Chandolin, St-Luc Vissoie, St-Jean Chandolin, Grimentz, Zinal and Ayer. Sierre is connected with Crans-Montana by a funicular railway.
Lac de Geronde is a small lake on its outskirts.
Economy
As of 2010, Sierre had an unemployment rate of 5%. As of 2008, there were 195 people employed in the primary economic sector and about 62 businesses involved in this sector. 2,654 people were employed in the secondary sector and there were 145 businesses in this sector. 6,607 people were employed in the tertiary sector, with 729 businesses in this sector. There were 6,938 residents of the municipality who were employed in some capacity, of which females made up 43.6% of the workforce.
Sierra Leonean cuisine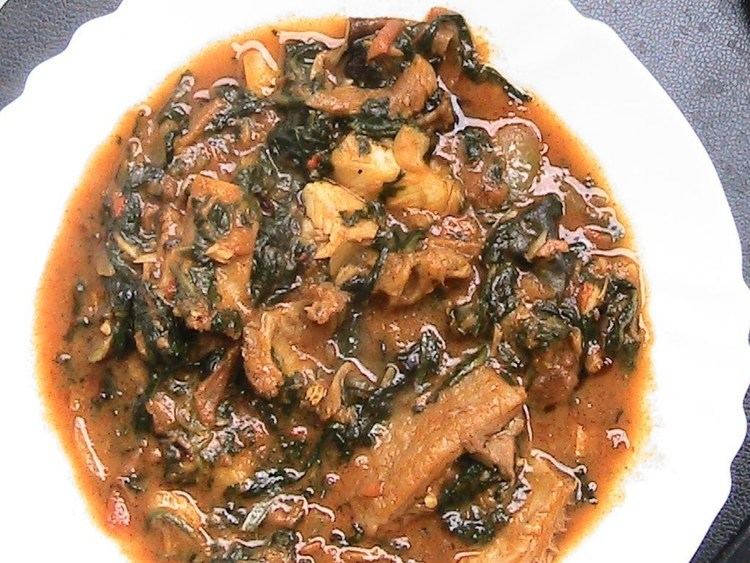 The cuisine of Sierra Leone refers to the cuisine and eating styles found in the Republic of Sierra Leone, a country in West Africa. Sierra Leonean cuisine includes cassava bread, fried fish, and okra soup.
Stews are a fundamental part of Sierra Leones cuisine, with groundnut stew having been called the countrys national dish. Groundnut Stew consists of chicken and vegetables that are flavoured with ground nuts, such as cashews and peanuts. This is often served to families as a large meal.
Cassava leaves are an important cooking ingredient in Sierra Leone and considered the primary cash crop and staple crop, especially within the Sherbro people. In order to prepare them, the tenderest cassava leaves are washed, then either pounded very finely or bruised with a pestle and mortar, and then finely shredded before cooking. The leaves are added to palaver sauce, which is made using red palm oil, mixed with other ingredients, such as onions, pepper, fish, meat, and vegetables to create a stew. The stew is a favorite among Sierra Leoneans at home and abroad. To give the dish a more exquisite taste, coconut oil is used instead of palm oil.
References
Sierre Wikipedia
(Text) CC BY-SA
(,)http://upload.wikimedia.org/wikipedia/commons/b/b1/Sierra_Leone_Johannes_1732.jpg(,)http://upload.wikimedia.org/wikipedia/en/6/6a/Slaves_sierra_leone.jpg(,)http://upload.wikimedia.org/wikipedia/commons/6/6f/Sierra_leone_rel82.jpg(,)http://upload.wikimedia.org/wikipedia/commons/b/b2/Freetown2.jpg(,)http://upload.wikimedia.org/wikipedia/en/thumb/b/b9/Sierra_Entertainment.svg/1280px-Sierra_Entertainment.svg.png(,)http://upload.wikimedia.org/wikipedia/commons/e/e4/Brooklyn_Museum_74.64_Helmet_Mask_ndoli_jowei_for_Sande_Society.jpg(,)http://upload.wikimedia.org/wikipedia/commons/f/f4/Sierra_Leone_village_woman.jpg(,)http://www.everyculture.com/images/ctc_04_img0973.jpg
(,)http://travel.nationalgeographic.com/u/TvyamNb-BivtNwcoxtkc5xGBuGkIMh_nj4UJHQKupcfE-ed9RSxfWViZAEnsG8bDJPNcYgSZ86VY/(,)http://www.mountaininterval.org/photos/images/2008-12-A/2914-eastern-sierra-landscape.jpg(,)http://www.travel-pictures-gallery.com/images/ecuador/nariz-del-diablo/nariz-del-diablo-0010.jpg(,)http://www.birdcentral.net/New%2520Digital%2520Images/Tahoe/noname1.jpg(,)http://cdn.c.photoshelter.com/img-get2/I0000K8OquTigvCo/fit%3D1000x750/Eastern-Sierras-Morning-Landscape-01.jpg(,)http://cache4.asset-cache.net/gc/180058566-eastern-sierra-landscape-gettyimages.jpg%3Fv%3D1%26c%3DIWSAsset%26k%3D2%26d%3DYophc2qOextN7MYlL39QDCpC1Gti%252Fs7gLm%252BEkz2%252BQn5d3%252B0qjm%252FVkXfB1OEtnKt4TTck7z8Ra2PTuglPPFjGKQ%253D%253D(,)http://cdn.c.photoshelter.com/img-get2/I0000qz1Qp98Wi3k/fit%3D1000x750/Eastern-Sierra-Landscape-Mono-Lake-Sunset-04.jpg(,)http://s3.amazonaws.com/medias.photodeck.com/7c1ff252-681d-11e3-a442-8bff6c7e6bdf/Alabama_Hills_BLM-101_xlarge.jpg(,)http://landscapephotographyworkshops.net/wp-content/uploads/2012/04/eastern-sierra-31.jpg(,)http://www.jeffsullivanphotography.com/blog/wp-content/uploads/2012/11/46A3962-11.jpg(,)http://cdn.dailypainters.com/paintings/yosemite_half_dome_oil_painting___california_sierr_landscapes__landscapes__6ecda1b39657c281e17f384aa1e6f9b5.jpg(,)http://thumbs.dreamstime.com/z/eastern-sierra-landscape-hawk-22123320.jpg(,)http://cdn.dailypainters.com/paintings/sierra_oil_painting___lundy_creek_aspens___eastern_bd0e65f84ad90a5ac2c89cb010ed4730.jpg(,)http://cdn.dailypainters.com/paintings/sierra_light___mt__whitney_portal__lone_pine__sier_landscapes__landscapes__5641a871ac9970cbaaf0a2f703240241.jpg(,)http://thumbs.dreamstime.com/z/wild-sierra-landscape-spain-14099852.jpg
(,)http://i.ytimg.com/vi/boFmg9FiPpo/maxresdefault.jpg(,)http://www.divinechocolate.com/uk/sites/default/files/styles/featured-image/public/2010/02/kae-members-opening-pods.jpg%3Fitok%3D2W0Yo3xS(,)http://villageearth.org/wp-content/uploads/2013/07/9.jpg(,)http://media-cdn.tripadvisor.com/media/photo-s/01/54/2e/d4/restaurant-from-outside.jpg(,)http://recipesfromapantry.com/wp-content/uploads/2014/05/1-IMG_7450.jpg(,)http://i1.wp.com/globaltableadventure.com/wp-content/uploads/2013/01/woman-and-children-in-Sierra-Leone.jpg(,)http://upload.wikimedia.org/wikipedia/commons/3/38/Stir-Fried-Okra-2008.jpg(,)http://i.ytimg.com/vi/boFmg9FiPpo/hqdefault.jpg(,)http://upload.wikimedia.org/wikipedia/commons/b/b0/Sierra_Leone_rice_farmer.jpg