Sidney Hayers (24 August 1921 – 8 February 2000) was a British film and television director, writer and producer.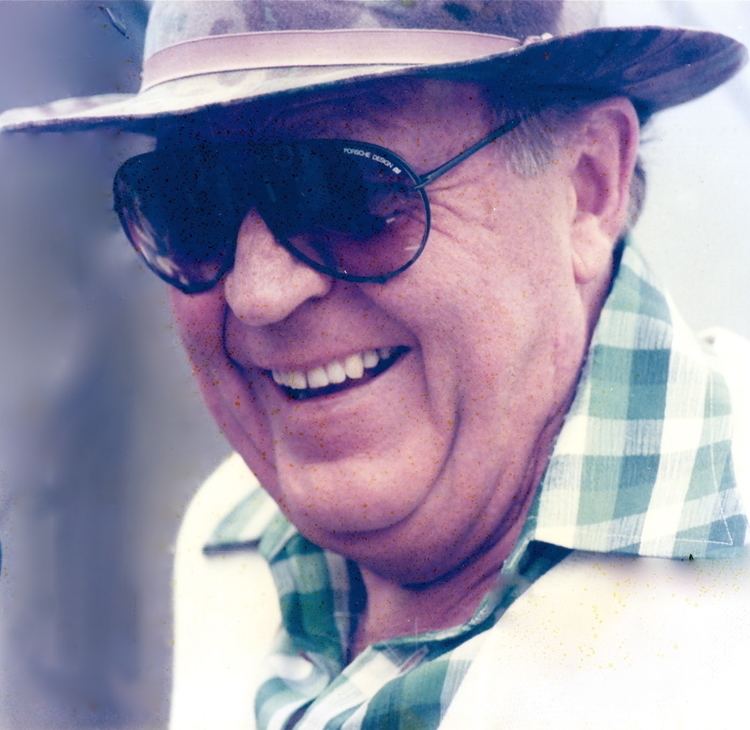 Born in Edinburgh, Scotland, Hayers began his career as a film editor. Among the films he directed are Circus of Horrors (1960), the occult thriller Night of the Eagle (1962), a musical Three Hats for Lisa (1965) and The Trap (1966).
In British TV, his credits included The Persuaders! and The New Avengers; he later directed several American TV shows, including episodes of Magnum, P.I., The A-Team, Knight Rider, T. J. Hooker, Baywatch and The Famous Five.
Hayers died of cancer in 2000 in Altea, Spain, survived by his wife, the actress Erika Remberg. He had two children, Susan and Robert from his first marriage, to Patricia.
Edith – original screenplay from researched notes.
A Spy for a Spy – Screenplay adapted from the novel The Springers in collaboration with author Berkeley Mather.
The Sweetwater Point Motel – Screenplay adapted from the novel of the same name by Peter Saab.
The Tangled Web – Screenplay adapted fram the novel The Molester by Lee Sarokin.
Spy Now, Pay Later – Original screenplay in collaboration with Carl Johnson and Karl-Heinz Willschrei.
Blue Blood (TV Series) – Additional material and rewrites for seven episodes.
A Night to Remember (directed by Roy Ward Baker, 1958) – 2nd Unit Director/Film Editor; Rank Organisation; New York Film Critics Circle – Best Ten Films; Christopher Award, N.Y.; Golden Globe Award
Violent Moment (1959)
Operation Amsterdam (directed by Michael McCarthy, 1959) – 2nd Unit Director; Rank Organisation (Peter Finch, Eva Bartok)
Circus of Horrors (1960) – Director; American International; Voted Horror Picture of the Year in US and UK (Anton Diffring, Erika Remberg, Donald Pleasence)
Payroll (1961) – Director; American International (Michael Craig, Billie Whitelaw)
Night of the Eagle (US: Burn Witch Burn, 1962) – Director; Independent Artists/Anglo Amalgamated; US Critics Prize – Best Thriller (Peter Wyngarde, Janet Blair)
This Is My Street (1963) – Director: Rank Organisation (Ian Hendry, June Ritchie)
Three Hats for Lisa (1965) (Musical) – Director; Fox/Rank (Sophie Hardy, Sid James, Joe Brown, Una Stubbs)
The Trap (1966) – Director; Fox/Rank; 1st Prize – Czechoslovakia Film Festival; 1st Prize – Russian Film Workers Festival (Oliver Reed, Rita Tushingham)
Finders Keepers (1966) – Director; United Artists (Cliff Richard, Robert Morley, Una Stubbs)
Mr. Jerico (1969) (TV) – Director; Independent Artists (Patrick Macnee, Marty Allen, Connie Stevens)
The Southern Star (1969) – Director; Columbia Pictures (George Segal, Ursula Andress, Orson Welles)
Assault (1971) – Director; Fox/Rank (Lesley-Anne Down, Frank Finlay, Suzy Kendall)
The Firechasers (1971) – Director; Rank Organisation (Chad Everett, Anjenette Corner)
Revenge (1971) – Director; Fox/Rank (Joan Collins, James Booth, Kenneth Griffith)
All Coppers Are... (1972) – Director; Fox/Rank (Ian Hendry, Martin Potter, Julia Foster)
Deadly Strangers (1974) – Co-Producer/Director; 20th Century Fox (Simon Ward, Hayley Mills, Sterling Hayden)
What Changed Charley Farthing? (1974) – Co-Producer/Director; Rank Organisation (Doug McClure, Hayley Mills, Lionel Jeffries)
Diagnosis: Murder (1975) – Co-Producer/Director; Cinema International Corp. (Christopher Lee, Judy Geeson, Jon Finch)
One Away (1976) – Co-Producer/Director; Silhouette Film Prod. (Bradford Dillman, Elke Sommer, Dean Stockwell)
A Bridge Too Far (directed by Richard Attenborough, 1977) – Director of action sequences; Joseph Levine Prod. (Michael Caine, James Caan, Sean Connery, Ryan O'Neal, Gene Hackman, Elliott Gould, Robert Redford, Laurence Olivier, Dirk Bogarde)
The Seekers (1979) – Director; Operation Prime Time/MCA/Universal. (Randolph Mantooth, Delta Burke, Martin Milner, Brian Keith, Ross Martin)
Condominium (1980) – Director; Operation Prime Time/MCA/Universal. (Barbara Eden, Dan Haggerty, Steve Forrest, Ana Alicia, Richard Anderson, Ralph Bellamy)