Shooting Fish is a 1997 British romantic crime comedy film directed by Stefan Schwartz and co-written with Richard Holmes. Starring Dan Futterman and Stuart Townsend as two con men with Kate Beckinsale as their unwilling assistant, the film was produced by Winchester Films and partly funded by National Lottery money administered through the UK Arts Council. Shooting Fish aimed to transfer well to international markets that were keen on British films following the success of Four Weddings and a Funeral.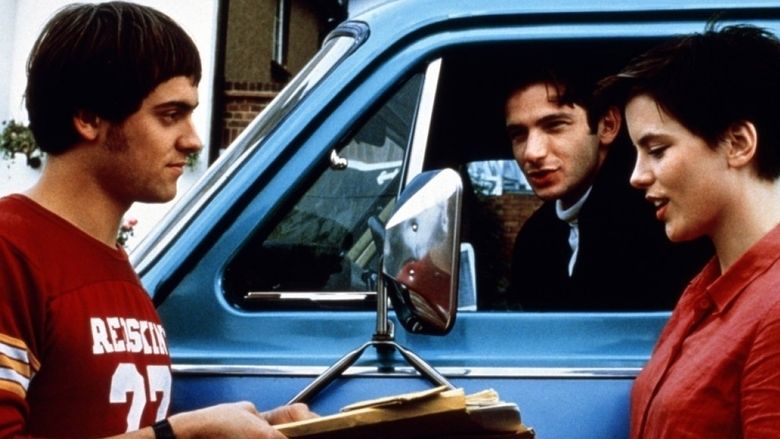 The film was released in the United Kingdom on 17 October 1997 and in the United States on 1 May 1998.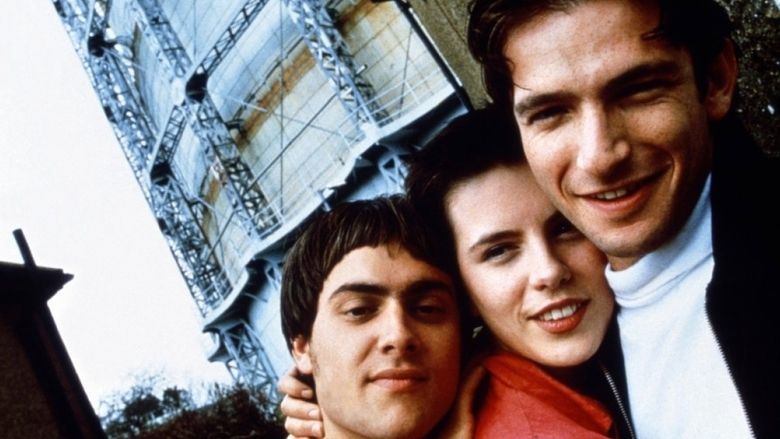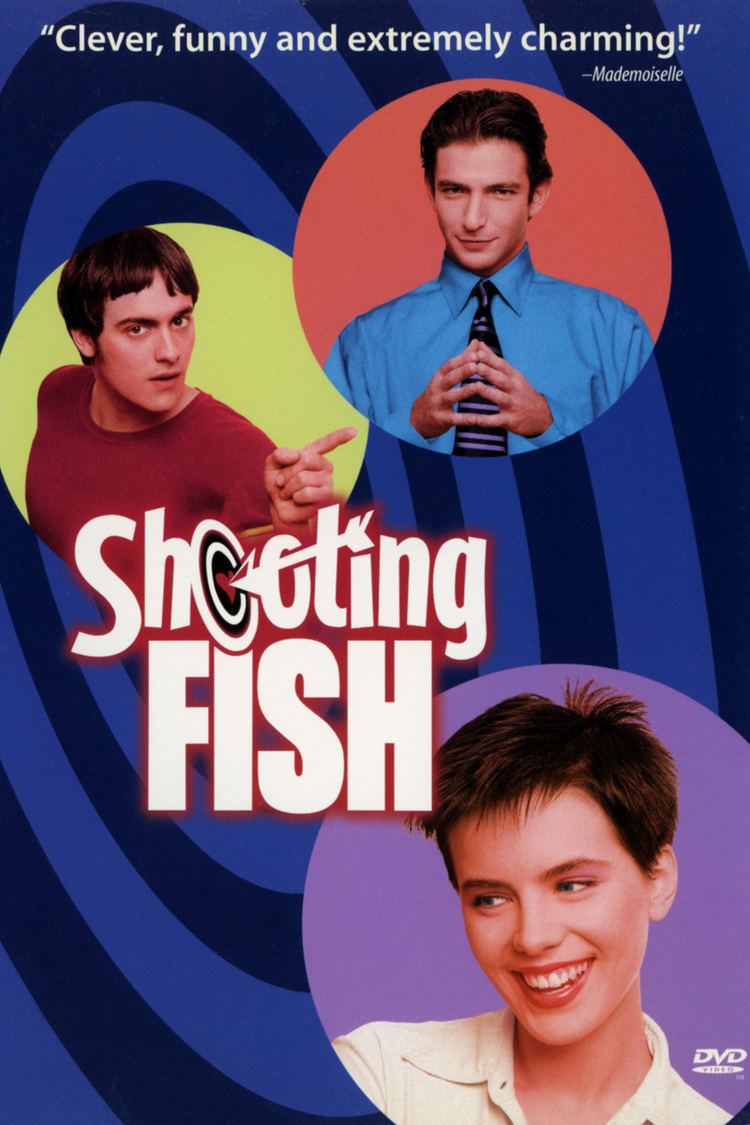 Dylan (Dan Futterman) and Jez (Stuart Townsend) are two orphans who meet in their twenties and vow to achieve their shared childhood dream of living in a stately home. In pursuit of this dream they spend their days living in a disused gas holder, spending as little money as possible and conning the upper classes out of their riches. During one of their biggest cons, their lives are touched by Georgie (Kate Beckinsale), who needs money to save the Down's syndrome foundation that her brother attends. When a con goes wrong, the two find themselves in jail to be released only after their entire fortune is rendered useless because of a recall of £50 notes. It is down to an elaborate plan involving Dylan, Jez, and (if they can persuade her) Georgie, to break them out of jail in order to save their dream.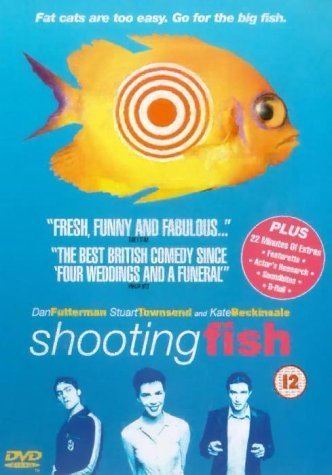 The film was shot in the autumn of 1996 (August–October). Most filming took place at Shepperton Studios and outside street locations in north London. Alexandra Palace features in one notable scene. The gas holder in which Dylan and Jez live no longer exists, having been situated in Mill Hill East up to the early 2000s. The crematorium scene was filmed in Garston, west Hertfordshire. The film would eventually make its nationwide screening in October 1997.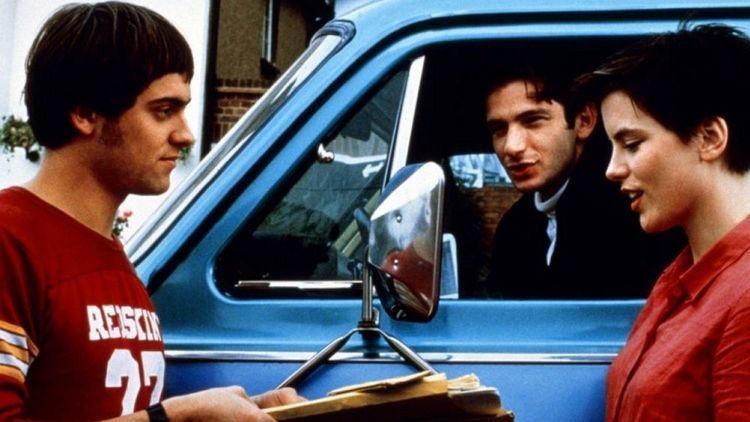 The film held its own commercially in the UK. Reviews at the time singled out Townsend for praise but felt the narrative contained one twist and turn too many. Others suggested the film was merely an 'Ealing Comedy' in modern form and lacked modern characterization. The 'soft comedic focus' however had been a deliberate plan by the production team who wanted to avoid the socio-political realism in comedies like Brassed Off and The Full Monty. Nevertheless, the film proved to be a solid launch vehicle for Beckinsale, Futterman, and Townsend.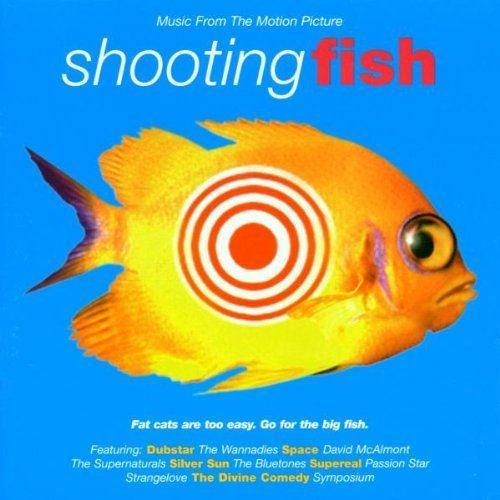 A number of notable British comedy actors appear, including Jane Lapotaire, Peter Capaldi, Geoffrey Whitehead, and Ralph Ineson.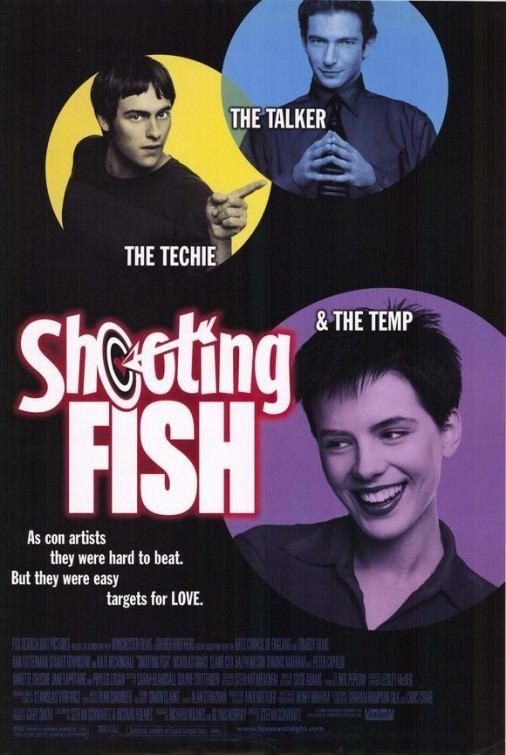 A Time Out review (1997) said, "A succession of cameos provides light relief, and the film's saved by the amiable performances of Futterman, Beckinsale and, especially, Townsend."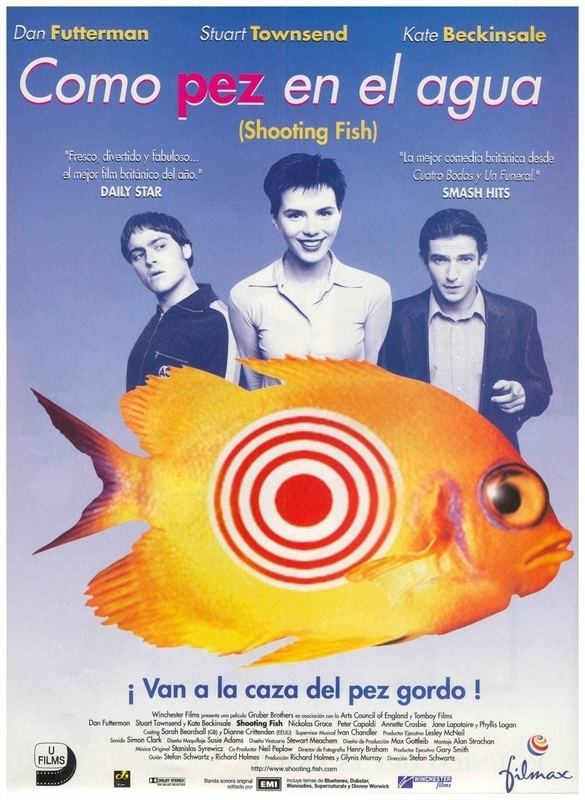 Beckinsale was awarded Best Actress for her performance in Shooting Fish at the Sitges - Catalan International Film Festival.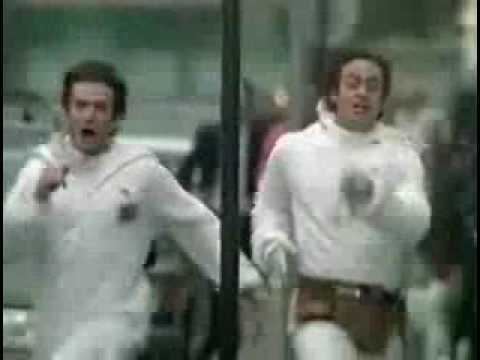 Stefan Schwartz, the director, was looking for an essential nineties feel to the film. The era of Britpop was at its height and this was reflected in a stylish and striking array of tracks for a light comedy film:
"Me and You vs the World" Written & Performed by Space Courtesy of Hit & Run Music/Gut Music & Gut Records
"I'm a Little Teapot" Written by George Sanders & Clarence Kelly
"Beautiful Alone" Written & Performed by Strangelove
"Neighbourhood" Written & Performed by Space
"Day Before Yesterday's Man" Written by James McColl Performed by The Supernaturals
"Golden Skin" Written & Performed by Silver Sun
"I'm a Better Man (For Having Loved You)" Words & Music by Hal David and Burt Bacharach Specially Recorded by David McAlmont
"What the World Needs Now Is Love" Words & Music by Hal David & Burt Bacharach Performed by Jackie DeShannon
"Friends" Written & Performed by The Wannadies
"Body Medusa (The Leftfield Re-mix)" Written & Performed by Supereal Additional Production by Leftfield
"Bluetonic" Written by The Bluetones and Adrian Mitchell Performed by The Bluetones
"Twist" Performed by Symposium
"In Charge" Specially Written & Produced by Stephen Hillier and Chris Wilkie Performed by Dubstar
"Do You Know the Way to San Jose?" Words & Music by Hal David and Burt Bacharach Performed by Dionne Warwick
"In Pursuit of Happiness" Written by Neil Hannon Performed by The Divine Comedy
"To Be the One" Written & Performed by Passion Star
"Falling in Love" Written by Henrey Anadon & Jo Burrise
"Tribute to BB" Specially Written & Produced by Layo Paskin & Matthew B
The original 112-minute version of Shooting Fish was released on VHS in the UK in 1998, running to 107 minutes due to PAL speed-up. When released on DVD (and re-released on VHS) in 2001, however, it ran to 99 minutes, equivalent to 103 minutes theatrically. This is apparently the US cinema version, having removed some scenes and dialogue aimed more specifically at British audiences (such as some references to Margaret Thatcher). As of September 2014 it has not been re-released uncut, or in the Blu-ray format.